Happy And Healthy Minds International Association
PARTNERS WITH GIOCP

WITH LEADERSHIP TRAINING
VISION AND MISSION - දැක්ම සහ මෙහෙවර
THE PRIMARY OBJECTIVE OF THE VOLUNTARY SERVICES DONE IN THIS ASSOCIATION IS TO PROMOTE MENTAL HEALTH IN SOCIETY.
To promote the mental health of school children, teenagers, and young adults etc., members of this association will organize annual counseling sessions at various places, to provide counseling, and give lectures about life, to improve their knowledge and guidance, to address the needs to lead the lives of clients successfully. These activities are mainly implemented through government and private schools, other different rehabilitation centers and old-aged homes, etc.
International partner organizations related to GIOCP are also invited to join this association and act as an honorary member of this association by implementing such voluntary services in your country and your area.
මෙම සංගමය තුළ කරනු ලබන ස්වෙච්චා සේවාවන්ගේ මූලික අරමුණ වනුයේ සමාජය තුළ මානසික සෞඛ්‍යය ප්‍රවර්ධනය කිරීමයි.
පාසැල් දරුවන්, නව යොවුන්වියේ දරුවන්, තරුණ සහ වැඩිහිටි ආදී සියලු දෙනා වෙනුවෙන් ඔවුන්ගේ මානසික සෞඛ්‍යය ප්‍රවර්ධනය සඳහා, විවිධ ස්ථානවල, වාර්ෂිකව උපදේශන සැසි සංවිධානය කරමින්, උපදේශනය ලබා දීමත්, සේවාලාභීන්ගේ ජීවිත සාර්ථකව ඉදිරියට ගෙන යාම සඳහා අවශ්‍ය දැනුම සහ මගපෙන්විම වෙනුවෙන් දේශන පැවැත්වීම්ත්, ආදී වැඩසටහන් මෙහිදී කරනු ලැබේ. රජයේ සහ පෞද්ගලික පාසැල්, සහ විවිධ පුනුරුත්ථාපන මධ්‍යස්ථාන හරහා සහ වැඩිහිටි නිවාස ආදී ස්ථාන වල මෙම කටයුත්ත ක්‍රියාත්මක කෙරේ.
GIOCP සම්බන්ධ ජාත්‍යන්තර හවුල්කාර සංවිධානවලට ද මෙම සංගමයට සම්බන්ධ වන ලෙසත්, ඔබේ රටෙහි සහ ඔබේ ප්‍රදේශයේ එවැනි ස්වේච්ඡා සේවාවන් ක්‍රියාත්මක කරමින් මෙම සංගමයේ ගෞරවනීය සාමාජිකයෙකු ලෙස ක්‍රියා කරන ලෙසත් ආරාධනා කෙරේ.
What are the benefits that there are for the students / members of this project?.
මෙම ව්‍යාපෘති තුල සිසුන්ට / සාමාජිකයින්ට ලබාදෙන ප්‍රතිලාභ මොනවාද?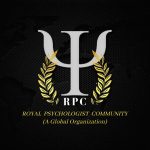 Royal Psychologist Community (Pakistan) – RPC Global
MEMBERS NAME LIST OF THIS ASSOCIATION
Dinusha Niranjalee Subasinghe
Dr. Lakmal Senasinghe de Silva Jayaratne
Inoshi Pavithra Gonsal Korala
Denesh Samantha Peiris
M. P. Gayathri Hasinthika Gunathilaka
L. D. Iresha Madhushani
Thahira Bagem Marzook
K. Kusum Nirosha Kumarage
M. M. Dilrukshi Tanuja Marasinghe.
H. A. Ayesha Uddini Dias
Rev. Fr. G. M. Joseph Roshan Fernando
H. K. K. Thakshila Dilhani
Rev. Fr. K. A. D. Asanga Aruna Nanayakkara
Rev. Fr. Modarage Roshan Janapriya Waas
Rajapaksha R. M. Chandrika Priyangani
T. A. Kasun Lakshitha Perera
R. Chandima Kulathilake
Yashika Pawani Satharasinghe
Nilushi Kaushalya Dehipawala