A Life Beyond Stigma International Association
PARTNERS WITH GIOCP

WITH LEADERSHIP TRAINING
VISION AND MISSION - දැක්ම සහ මෙහෙවර
THE PRIMARY OBJECTIVE OF THE VOLUNTARY SERVICES DONE IN THIS ASSOCIATION IS TO PROMOTE MENTAL HEALTH IN SOCIETY.
This association has been established to help those who have suffered from various mental problems or have turned to addictions and then overcome life through rehabilitation and various mental health activities to share their experiences to uplift the lives of others.
The primary aim of the members here is to share their experience and awareness of those who are suffering from various mental health problems and life problems in society by voluntarily supporting them on the right path.
International partner organizations related to GIOCP are also invited to join this association and act as an honorary member of this association by implementing such voluntary services in your country and your area.
මෙම සංගමය තුළ කරනු ලබන ස්වෙච්චා සේවාවන්ගේ මූලික අරමුණ වනුයේ සමාජය තුළ මානසික සෞඛ්‍යය ප්‍රවර්ධනය කිරීමයි.
විවිධ මානසික ගැටලුවලින් පීඩා විඳි හෝ ඇබ්බැහිවීම්වලට යොමු වී පුනරුත්ථාපනය හා විවිධ මානසික සෞඛ්‍ය ක්‍රියාකාරකම් තුළින් ජීවිතය ජයගත් අයට තම අත්දැකීම් අන් අයගේ ජීවිත නගා සිටුවීමට උපකාර කිරීම සඳහා මෙම සංගමය පිහිටුවා ඇත.
සමාජයේ විවිධ මානසික සෞඛ්‍ය ගැටලුවලින් සහ ජීවන ගැටලුවලින් පෙළෙන අයට ස්වේච්ඡාවෙන් යහමගට සහය වෙමින් ඔවුන්ගේ අත්දැකීම් සහ දැනුවත්භාවය බෙදා ගැනීම මෙහි සාමාජිකයන්ගේ මූලික අරමුණයි.
GIOCP සම්බන්ධ ජාත්‍යන්තර හවුල්කාර සංවිධානවලට ද මෙම සංගමයට සම්බන්ධ වන ලෙසත්, ඔබේ රටෙහි සහ ඔබේ ප්‍රදේශයේ එවැනි ස්වේච්ඡා සේවාවන් ක්‍රියාත්මක කරමින් මෙම සංගමයේ ගෞරවනීය සාමාජිකයෙකු ලෙස ක්‍රියා කරන ලෙසත් ආරාධනා කෙරේ.
What are the benefits that there are for the students / members of this project?.
මෙම ව්‍යාපෘති තුල සිසුන්ට / සාමාජිකයින්ට ලබාදෙන ප්‍රතිලාභ මොනවාද?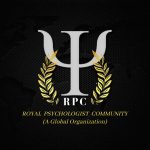 Royal Psychologist Community (Pakistan) – RPC Global
MEMBERS NAME LIST OF THIS ASSOCIATION
Names will occur sooner or later. …..