We Build Together International Association
PARTNERS WITH GIOCP

WITH LEADERSHIP TRAINING
VISION AND MISSION - දැක්ම සහ මෙහෙවර
THE PRIMARY OBJECTIVE OF THE VOLUNTARY SERVICES DONE IN THIS ASSOCIATION IS TO PROMOTE MENTAL HEALTH IN SOCIETY.
The main purpose of this association is, to build community supportive relationships among lonely individuals, and support and guide them to achieve their life goals and protect and promote their mental and physical wellbeing. 
International partner organizations related to GIOCP are also invited to join this association and act as an honorary member of this association by implementing such voluntary services in your country and your area.
මෙම සංගමය තුළ කරනු ලබන ස්වෙච්චා සේවාවන්ගේ මූලික අරමුණ වනුයේ සමාජය තුළ මානසික සෞඛ්‍යය ප්‍රවර්ධනය කිරීමයි.
මෙම සංගමයේ ප්‍රධාන අරමුණ වන්නේ, හුදකලා වූ පුද්ගලයන් අතර ප්‍රජා ආධාරක සබඳතා ගොඩනඟා ගැනීම සහ ඔවුන්ගේ ජීවන අරමුණු සාක්ෂාත් කර ගැනීමට සහ ඔවුන්ගේ මානසික සහ කායික යහපැවැත්ම ආරක්ෂා කිරීම සහ ප්‍රවර්ධනය කිරීම සඳහා උපකාර කිරීම සහ මඟ පෙන්වීමයි.
GIOCP සම්බන්ධ ජාත්‍යන්තර හවුල්කාර සංවිධානවලට ද මෙම සංගමයට සම්බන්ධ වන ලෙසත්, ඔබේ රටෙහි සහ ඔබේ ප්‍රදේශයේ එවැනි ස්වේච්ඡා සේවාවන් ක්‍රියාත්මක කරමින් මෙම සංගමයේ ගෞරවනීය සාමාජිකයෙකු ලෙස ක්‍රියා කරන ලෙසත් ආරාධනා කෙරේ.
What are the benefits that there are for the students / members of this project?.
මෙම ව්‍යාපෘති තුල සිසුන්ට / සාමාජිකයින්ට ලබාදෙන ප්‍රතිලාභ මොනවාද?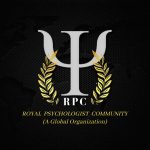 Royal Psychologist Community (Pakistan) – RPC Global
MEMBERS NAME LIST OF THIS ASSOCIATION
Mohamed Aaqib Saly
G. M. P. Madhubhashini Nisansala
Hashini Navodya Liyana Gunawardhana