CERTIFYING COUNSELING
PRACTITIONERS WITH GIOCP
MEMBERSHIP
LICENSES





GIOCP GLOBAL LICENSE
FOR
COUNSELING PRACTITIONERS
PROFESSIONAL STUDIES IN PSYCHOLOGY AND COUNSELING
WORLD WOMEN'S LEADERSHIP AWARDS - 2022 Presented to Prof. Dr. M. B. S. NIRANJALA FERNANDO, FOUNDER, CEO of the GLOBAL INSTITUTE OF COUNSELING PROFESSIONALS at the Awarding Ceremony of BUSINESS WORLD INTERNATIONAL ORGANIZATION INC BWIO USA
Provincial Registrar of Business Names for Western Province Sri Lanka under Certificate No W/RT/5449
The Ceylon Chamber of Commerce
International Partner RPC
Royal Psychologist Community Pakistan
International Partner ICCPP International Center for Clinical Psychology and Psychotherapy
Global Institute of Counseling Professionals - GIOCP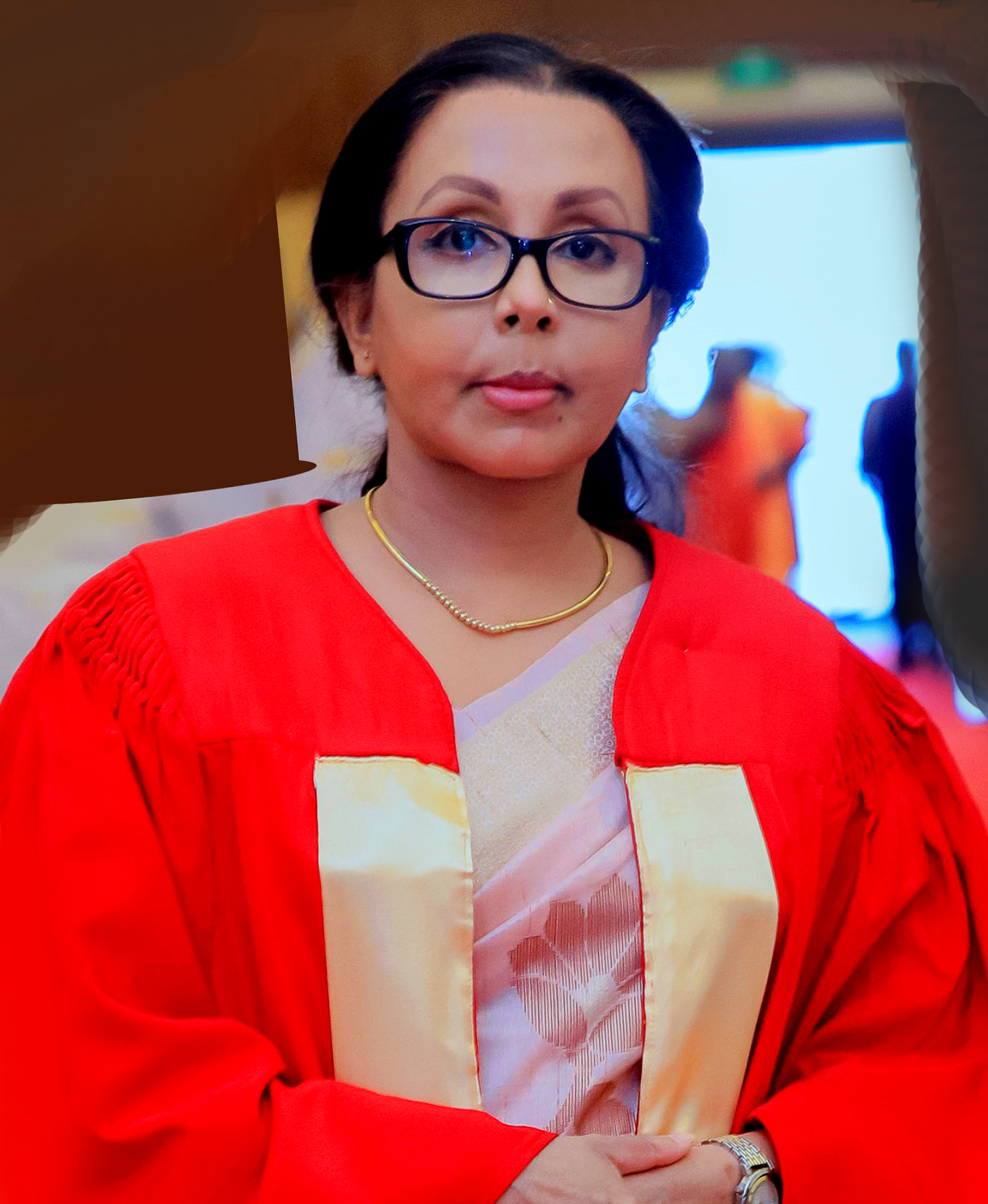 Prof. Dr. M. B. S. Niranjala Fernando
FOUNDER, CHAIRPERSON & ADMINISTRATOR GIOCP
Clinical Psychologist and Psychotherapist
B.A., M.A., MSc SM (SL), PhD (UK), Hon. D.Sc.
LANKA ACHIEVERS AWARDS – 2020
WORLD WOMEN'S LEADERSHIP AWARDS – 2022 
Prof. Dr. Niranjala is also the
Founder, Chairperson, Administrative Director at
NIRANGA ACADEMY – COUNSELING & PSYCHOTHERAPY CENTER 
NAA ACADEMY – NIRANGA ACADEMY OF ARTS
NAA CHILD PROTECTION PROJECT  SRI LANKA.
A Member of the editorial board of the International Centre for Clinical Psychology and Psychotherapy
ICCPP.
Therapy or counseling is not only for people diagnosed with mental illness. For mental illness, psychiatrists prescribe medication. Even while taking medication, a psychotherapist or counselor should focus on treating emotional and mental suffering in patients with behavioral intervention. So, a psychological counselor is a health care provider with professional training in psychology and counseling.
There are times when people need emotional support to reduce stress and resolve their problems.
In such cases, those who seek an answer to their problems need not only advice but also therapeutic care and that is to improve their psychological well-being. Client seeks the right guidance on promoting mental health, while maintaining his or her trust, privacy and dignity.
Our goal as GIOCP – "Global institute of counseling professionals", is to provide all psychological counselors with a respectable foundation. So they can continue their services with dedication and dignity. I warmly like to welcome you to join this organization.
චිකිත්සාව හෝ උපදේශනය අවශ්‍ය වන්නේ මානසික රෝගයකින් පෙළෙන පුද්ගලයින් සඳහා පමණක් නොවේ. මානසික රෝග සඳහා මනෝ විශේෂඥ වෛද්යවරුන් විසින් ඖෂධ නියම කරයි. එසේ ඖෂධ ලබා ගන්නා අතර වුවත් මනෝචිකිත්සකවරයකු හෝ උපදේශකයෙකු විසින් චර්යාත්මක මැදිහත්වීමක් තුළින් රෝගීන්ගේ චිත්තවේගීය හා මානසික පීඩාවන්ට ප්‍රතිකාර කිරීම කෙරෙහි අවධානය යොමු කළ යුතුය. එම නිසාවෙන් මනෝ විද්‍යාත්මක උපදේශකයෙකු යනු මනෝවිද්යාව සහ උපදේශනය පිළිබඳ විශේෂිත වෘත්තීය පුහුණුවක් සහිත සෞඛ්‍ය සේවා සපයන්නෙකි. මානසික ආතතිය අඩු කිරීමට සහ ඔවුන්ගේ ගැටලු විසඳීමට, චිත්තවේගීය සහාය අවශ්‍ය වන අවස්ථා තිබේ.
එවැනි අවස්ථාවල දී, ඔවුන්ගේ ගැටලුවලට පිළිතුරක් සොයන අයට උපදෙස් පමණක් නොව, ඔවුන්ගේ මානසික යහපැවැත්මට උපකාර කළ හැකි චිකිත්සක සත්කාර ද අවශ්‍ය වේ.
සේවාදායකයා තම විශ්වාසය, පෞද්ගලිකත්වය සහ අභිමානය පවත්වා ගනිමින් මානසික සෞඛ්‍ය ප්‍රවර්ධනය කිරීම සඳහා නිවැරදි මග පෙන්වීමක් ලබා ගනී.
GIOCP – ගෝලීය උපදේශන වෘත්තිකයන්ගේ ආයතනය ලෙස අපගේ ඉලක්කය වන්නේ සියලු මනෝවිද්යා උපදේශකයින්හට ගෞරවනීය පදනමක් සැපයීමයි. එවිට ඔවුන්ගේ සේවය කැපවීමෙන් හා අභිමානයෙන් යුතුව කරගෙන යා හැකිය.
අපගේ මෙම ආයතනයට සම්බන්ධ වීම සදහා, සාදරයෙන් ඔබට ආරාධනා කරමි.
Membership License For Professional Counselors
GIOCP Courses Registered Under
Tertiary and Vocational Education Commission (TVEC)








GIOCP International Honorary Life Membership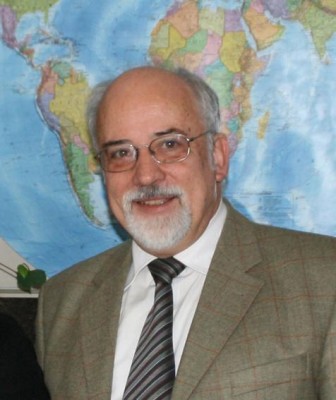 PROF. DR. HANS-WERNER GESSMANN
BORN 24TH MARCH – 1950 AND DIED OCTOBER 3RD 2023
PROF. DR. HANS-WERNER GESSMANN, IS A GERMAN PSYCHOLOGIST, FOUNDER OF HUMANISTIC PSYCHODRAMA AND ALSO A UNIVERSITY LECTURER IN RUSSIA. PROF. DR. HANS IS ONE OF THE BEST KNOWN PSYCHOTHERAPISTS WORLDWIDE. PROF. DR. HANS IS ALSO THE DIRECTOR OF ICCPP (INTERNATIONAL CENTER FOR CLINICAL PSYCHOLOGY AND PSYCHOTHERAPY)
PROF. DR. HANS-WERNER GESSMANN IS AN INTERNATIONAL HONORARY MEMBER OF THE GLOBAL INSTITUTE OF COUNSELING PROFESSIONALS – GIOCP.
THE ABOVE VIDEO SHOWS A PART OF HIS SPEECH HE GAVE TO US AS THE CHIEF GUEST AT THE INTERNATIONAL CONFERENCE OF THE GLOBAL INSTITUTE OF COUNSELING PROFESSIONALS – (GIOCP) IN THE YEAR 2022.
මහාචාර්ය Dr. Hans-Werner Gessmann යනු GIOCP අප උපදේශන වෘත්තිකයන්ගේ ගෝලීය ආයතනයේ ගෞරවනීය ජාත්‍යන්තර සාමාජිකයෙකි.
2022 වසරේ Global Institute of Counselling professionals – (GIOCP) ජාත්‍යන්තර සම්මන්ත්‍රණයේ ප්‍රධාන ආරාධිතයා ලෙස ඔහු අපට කළ කතාවේ කොටසක් ඉහත වීඩියෝවේ දැක්වේ.


OFFERING PRACTITIONER LICENSE - CONVOCATION @ BMICH COLOMBO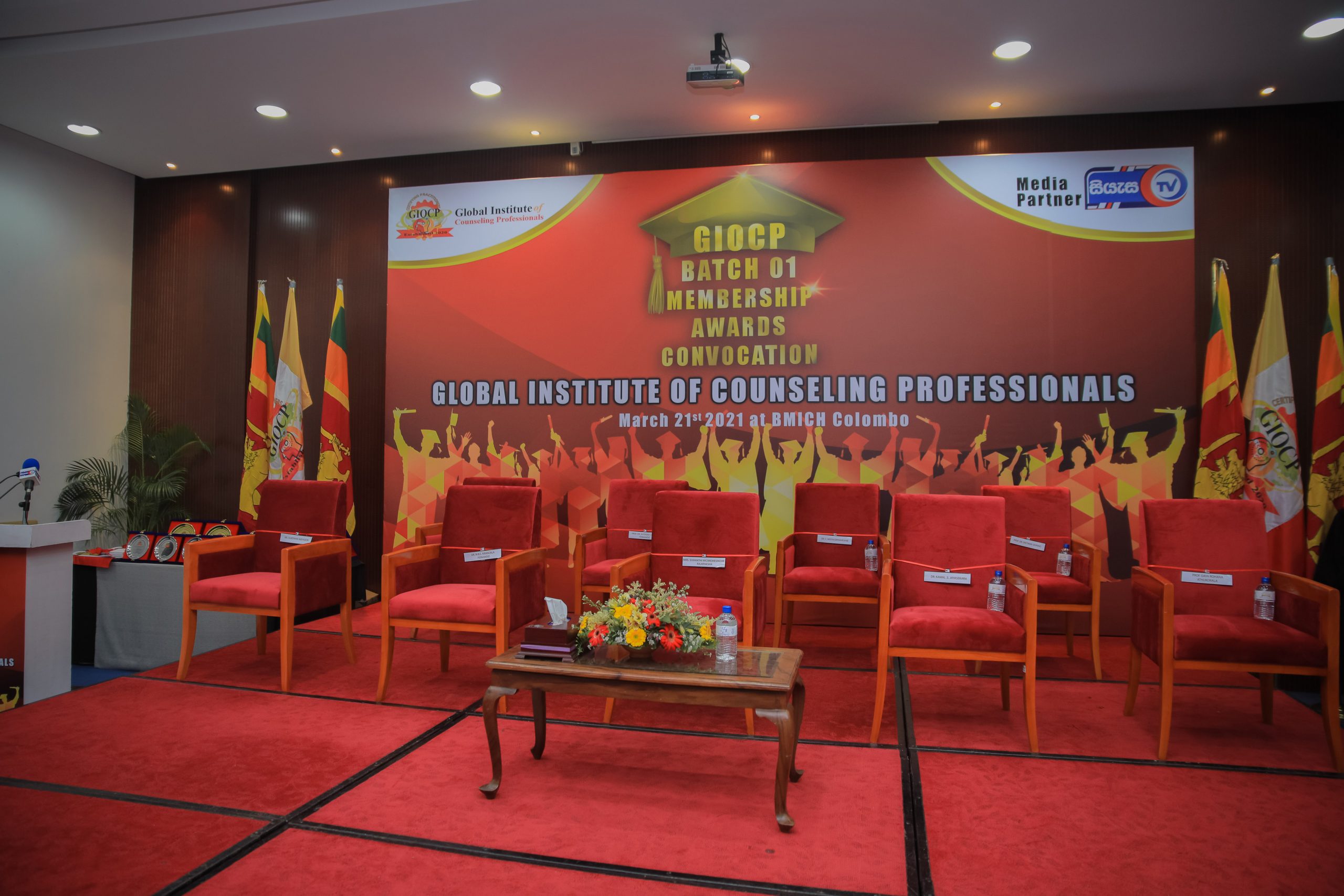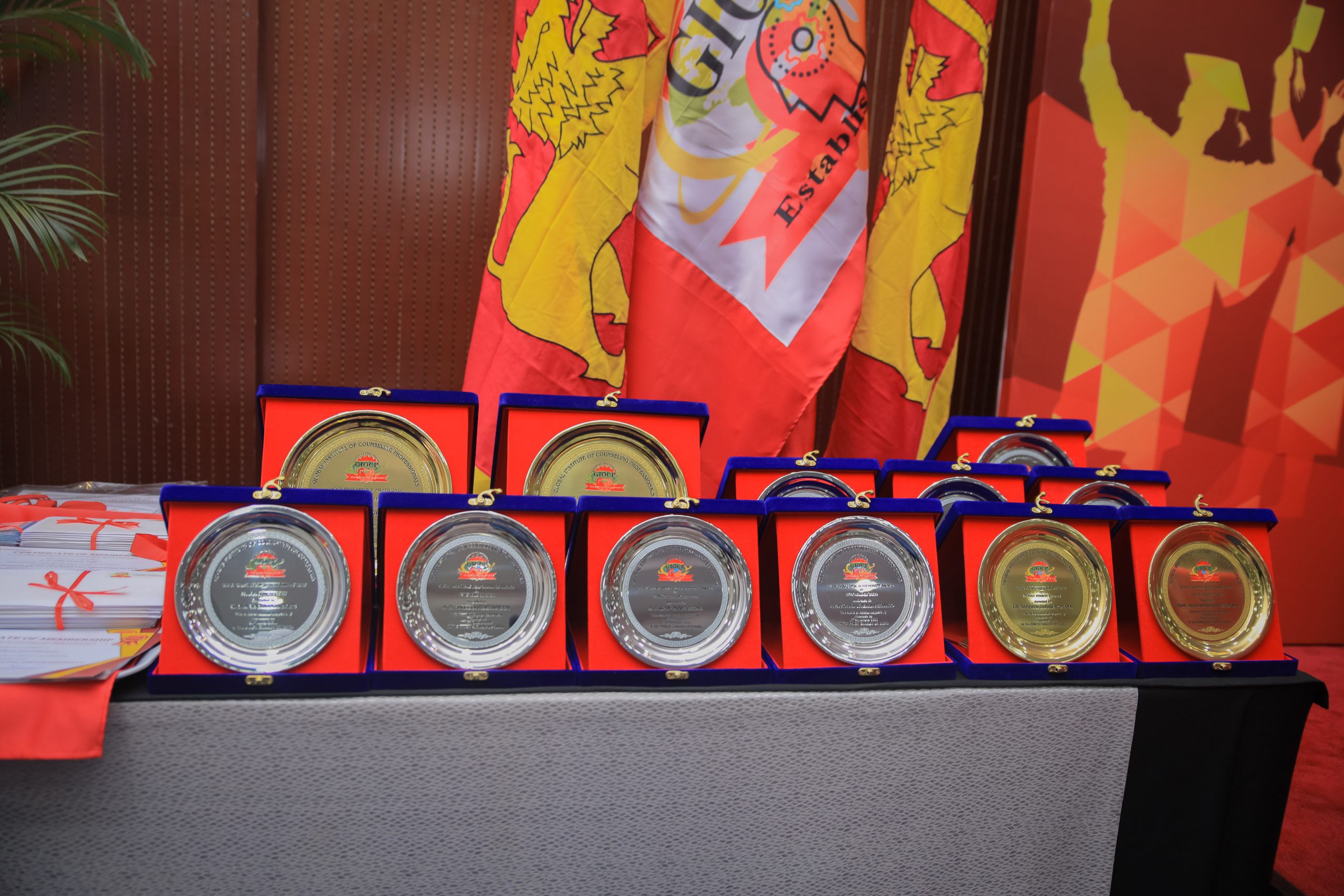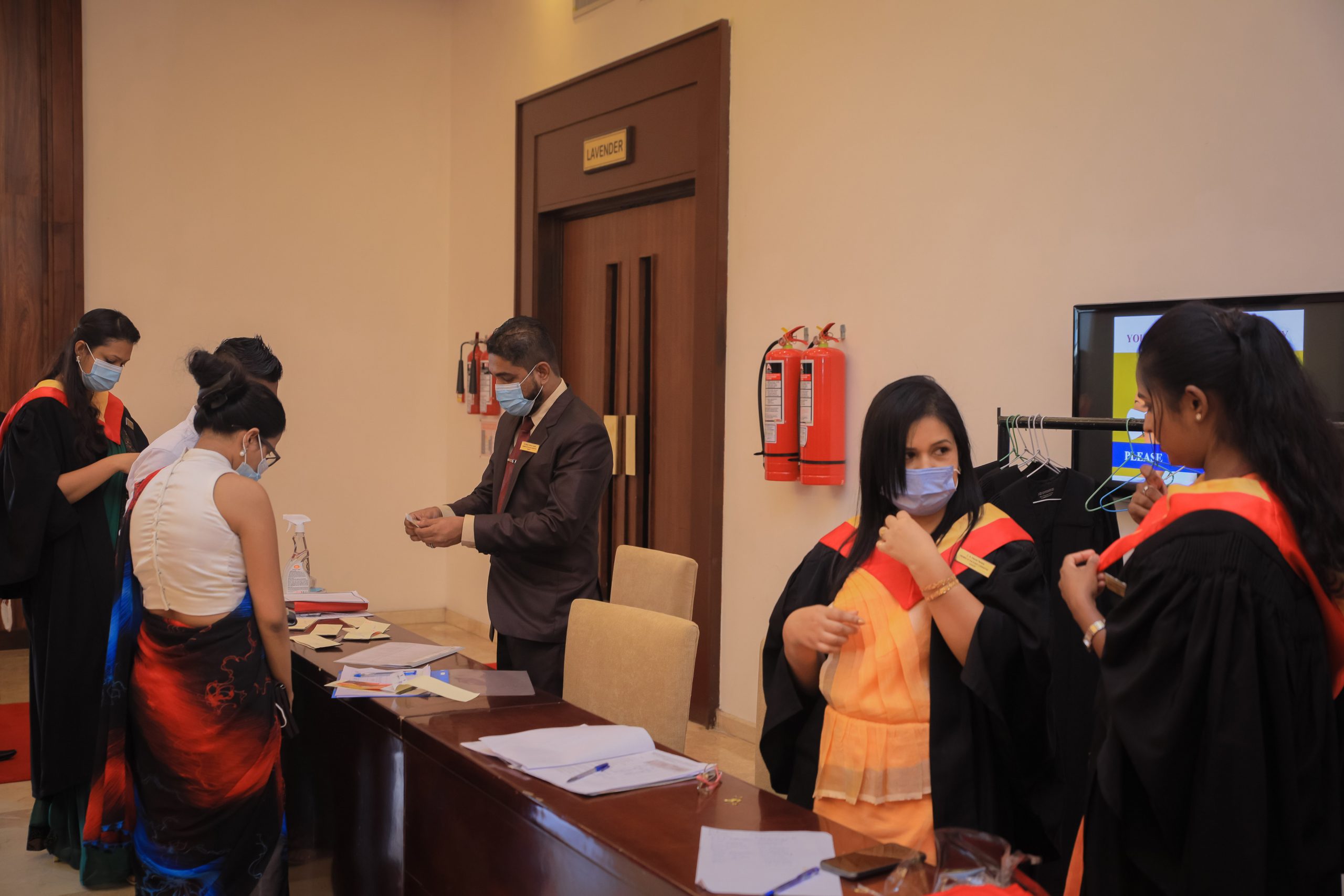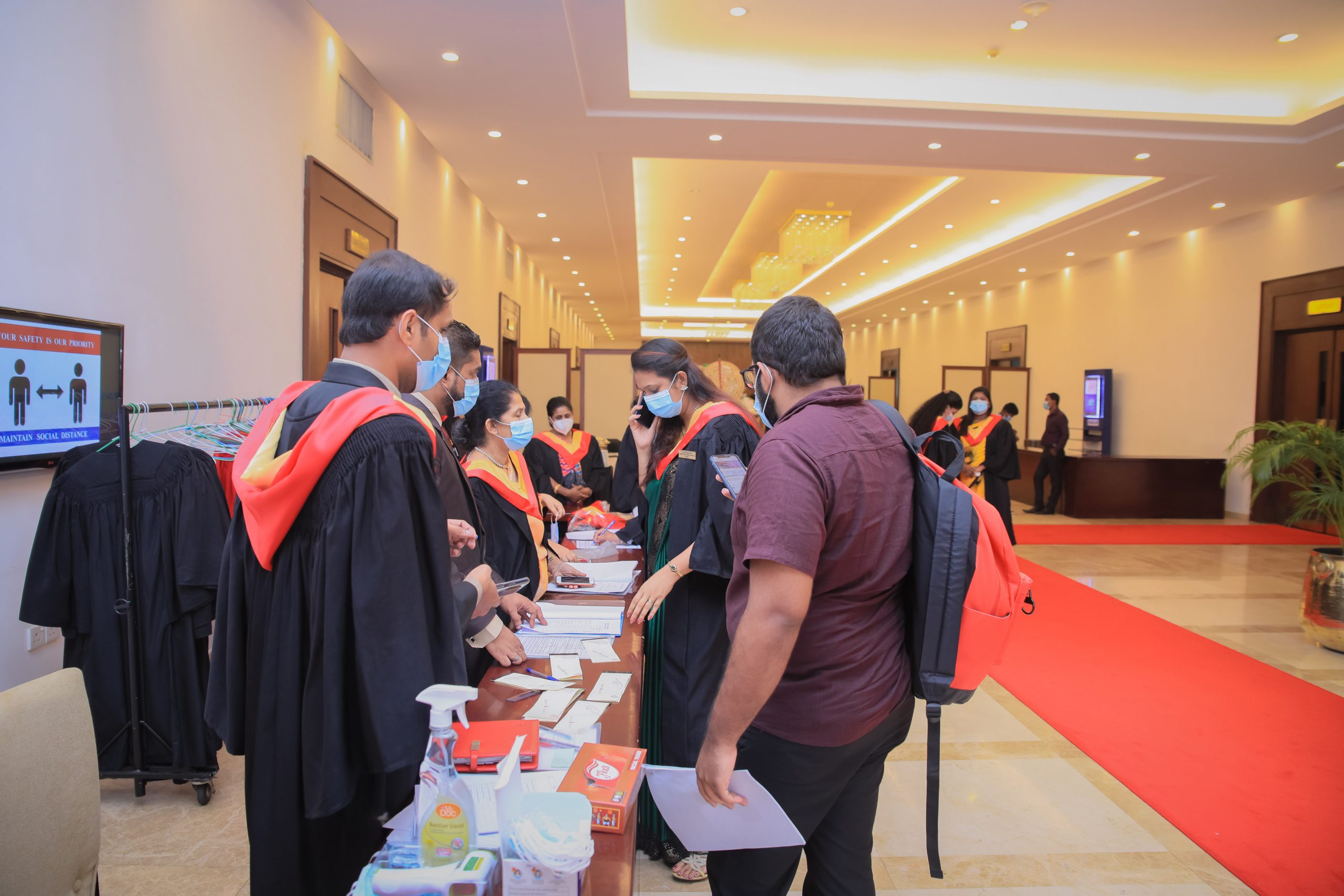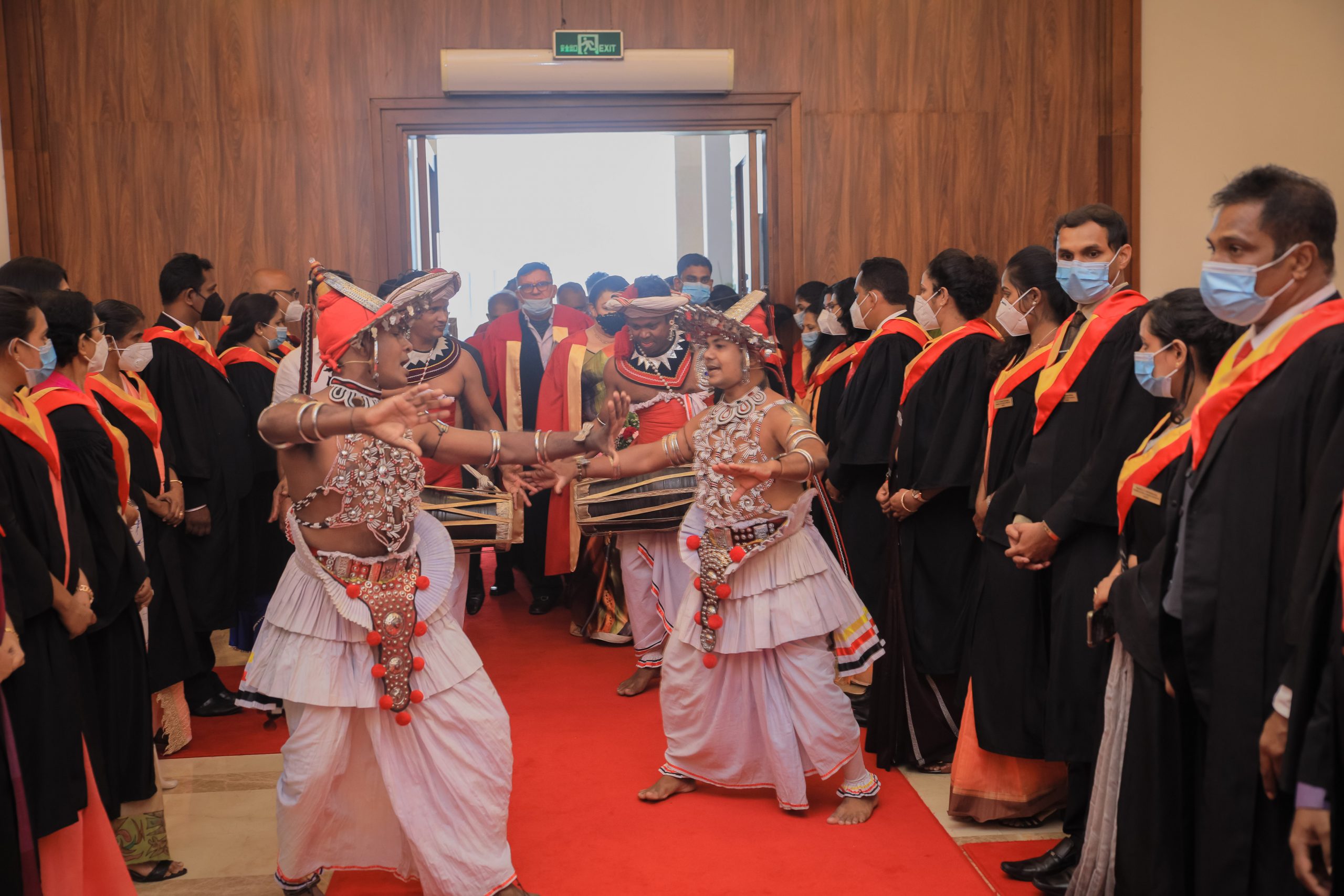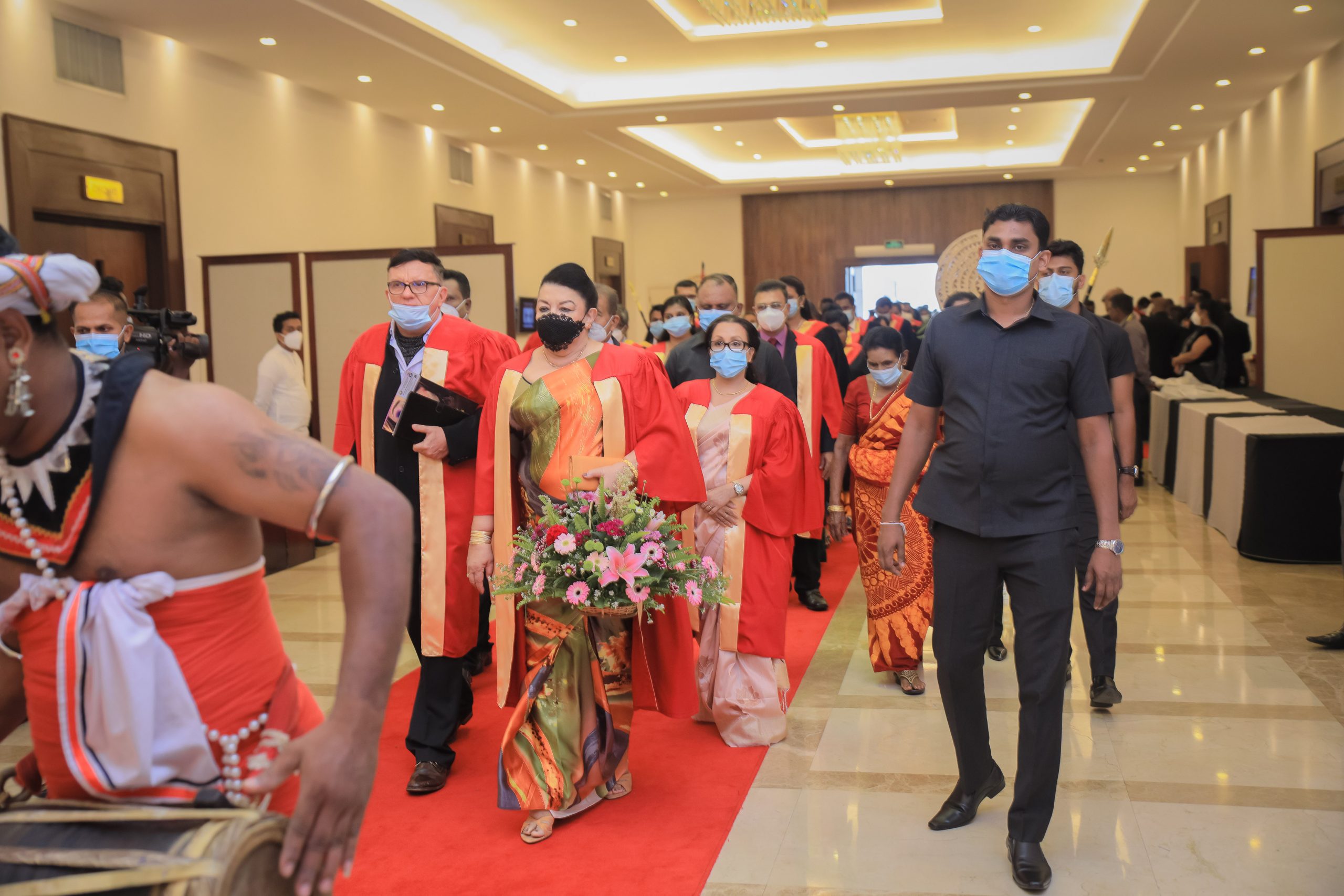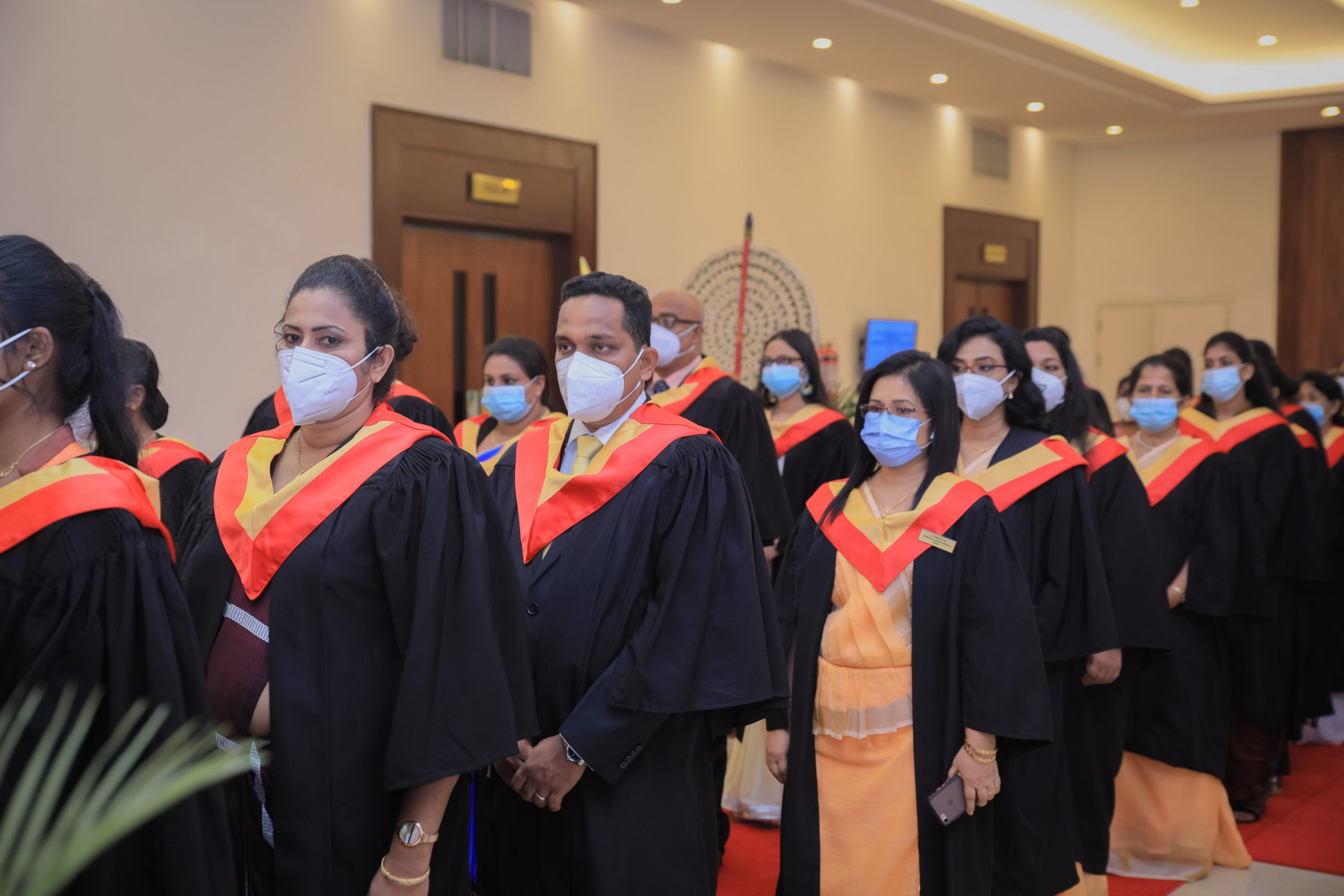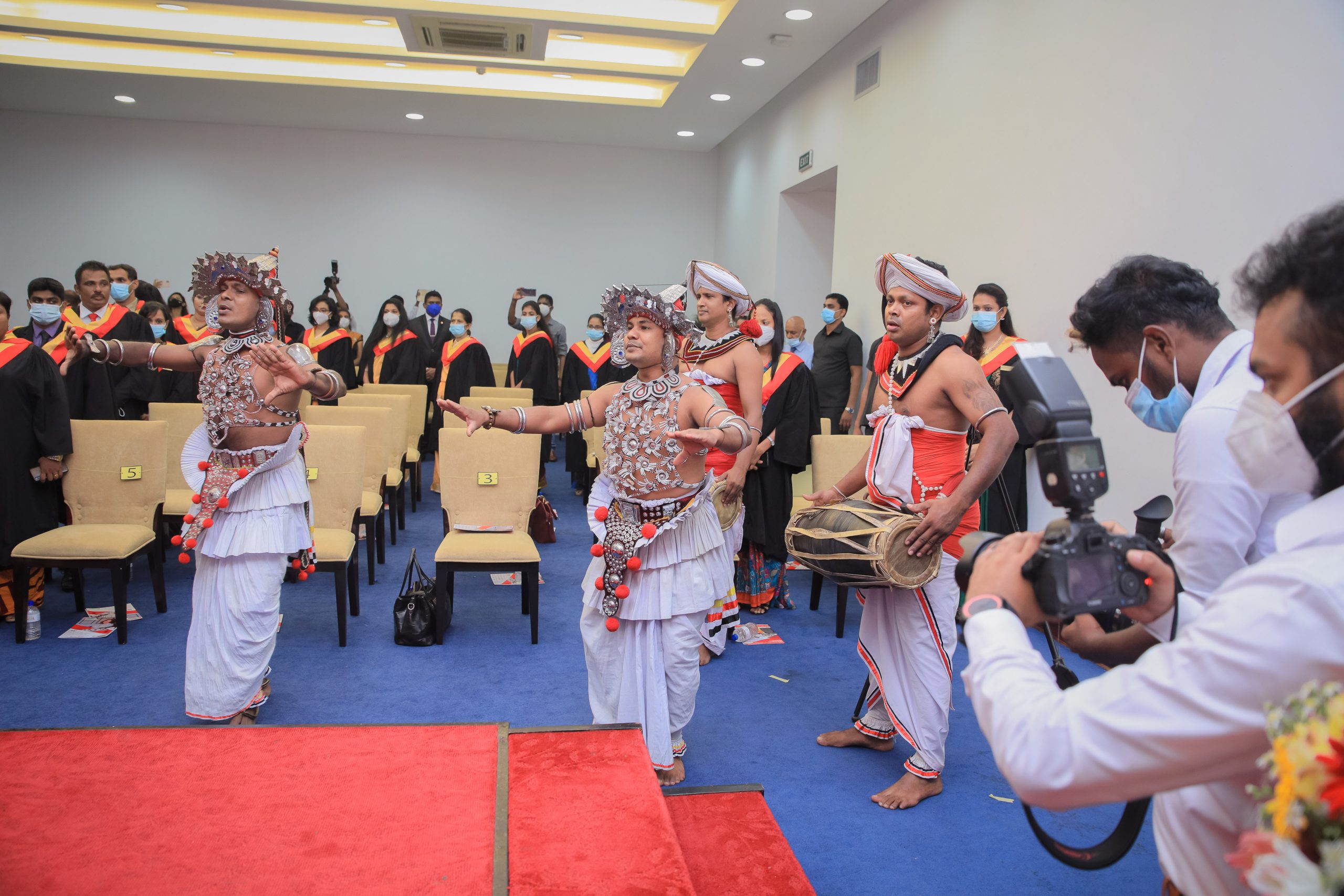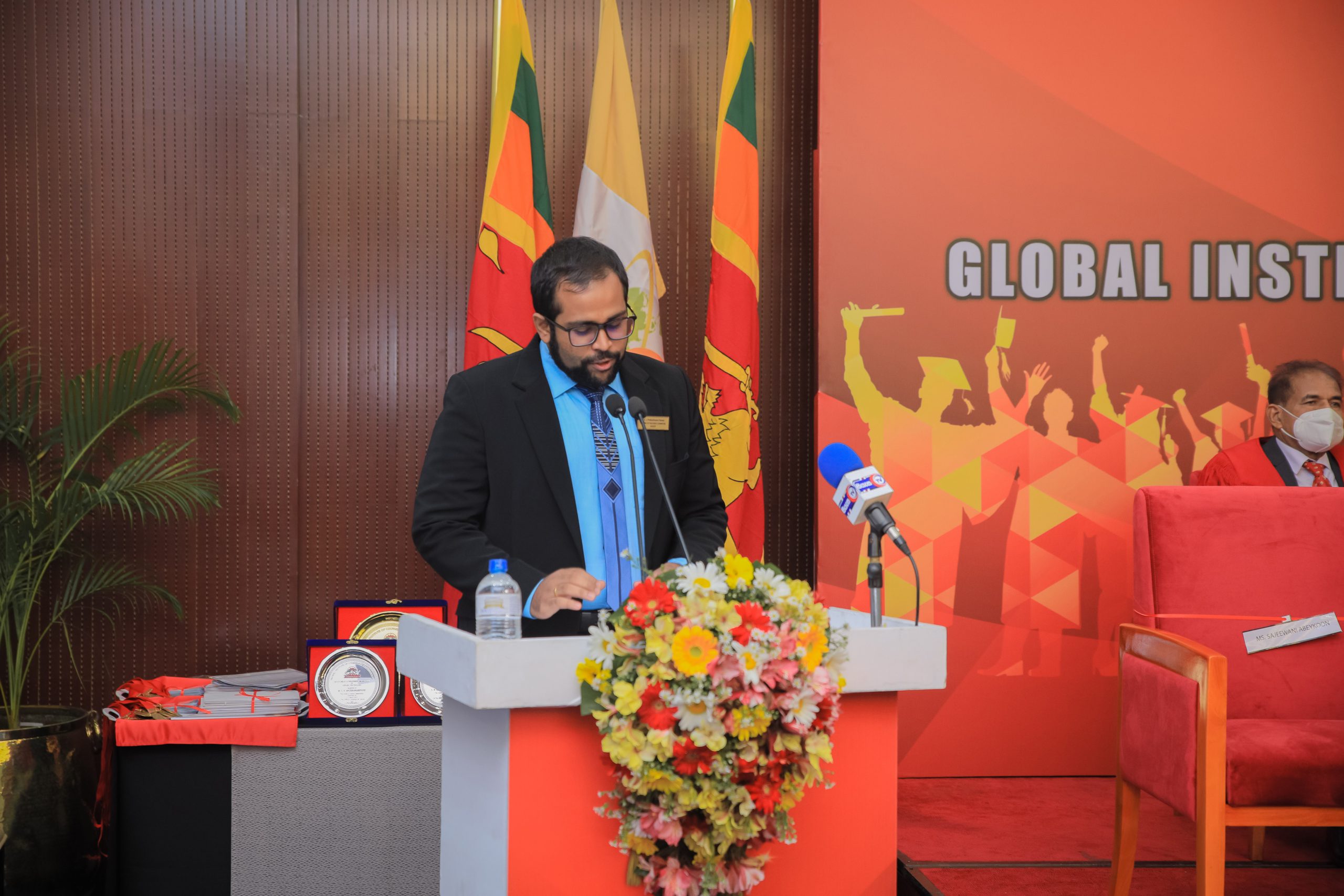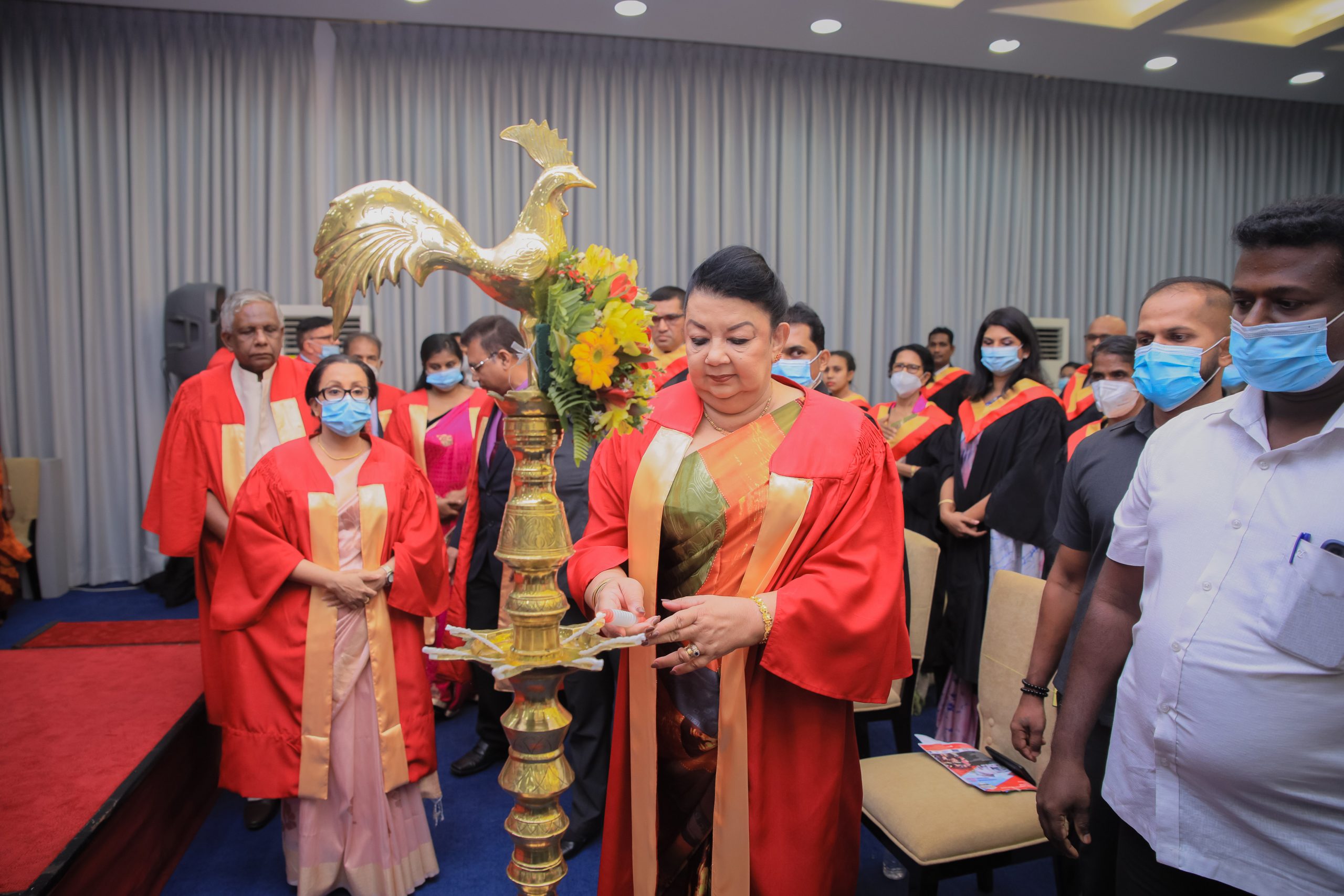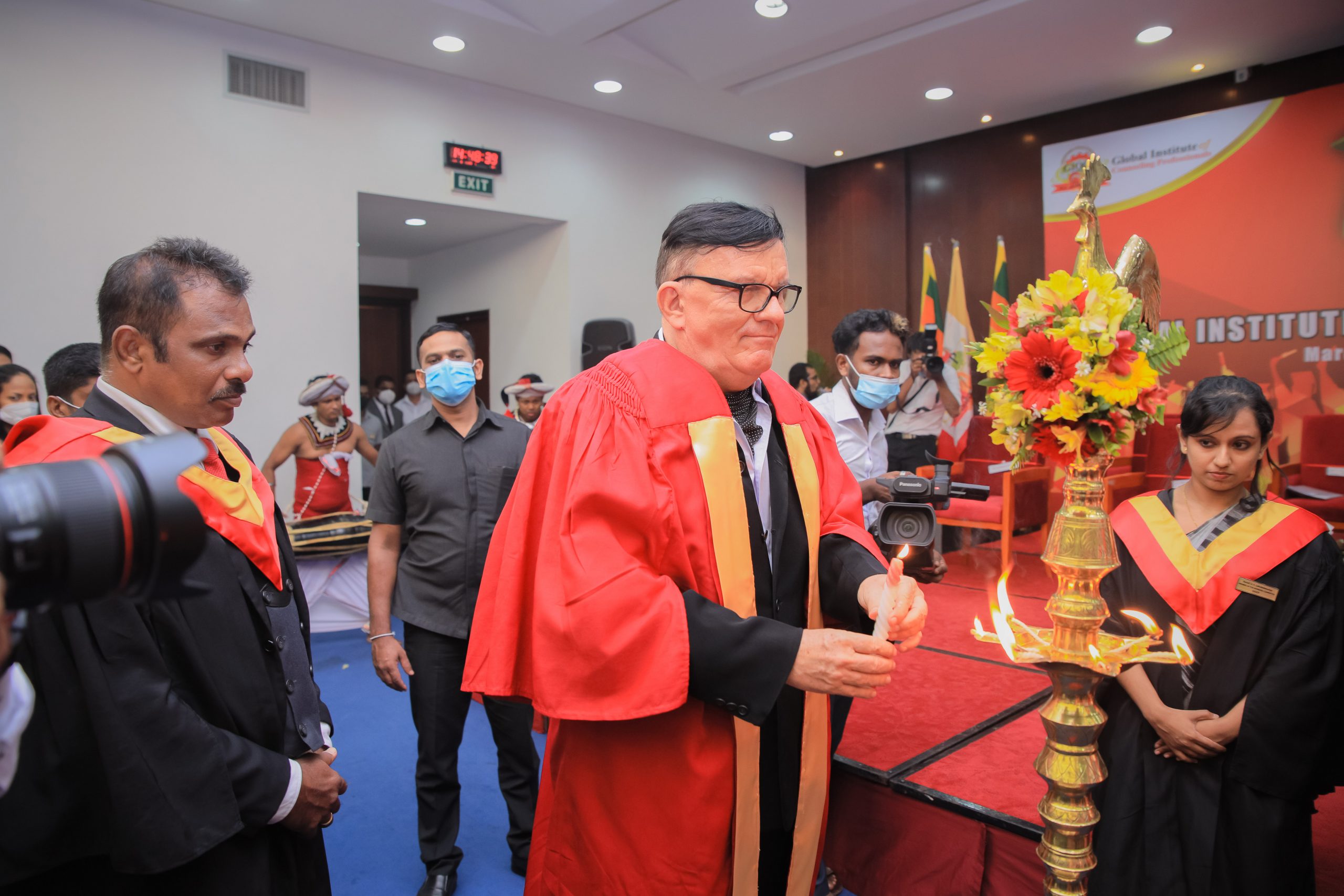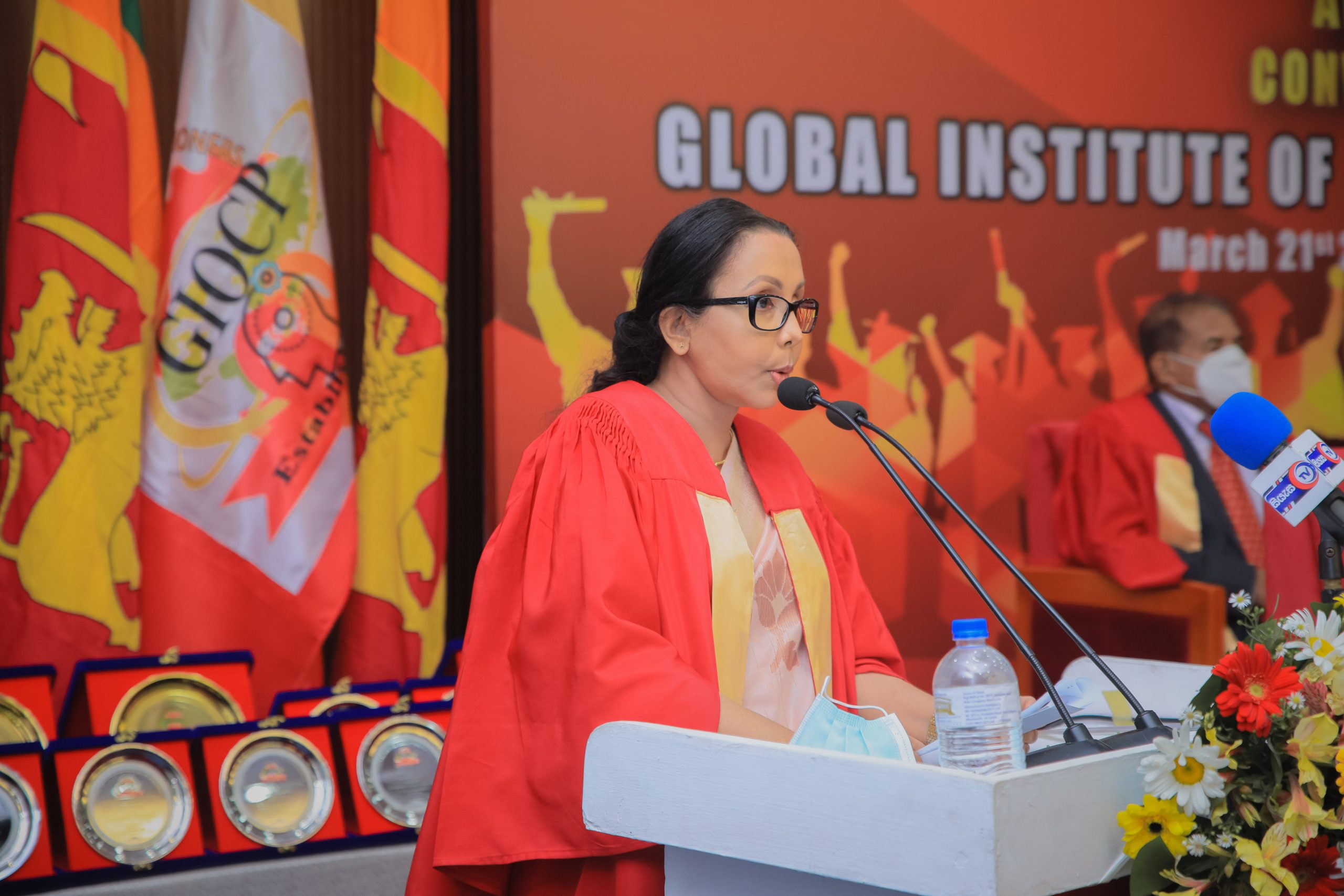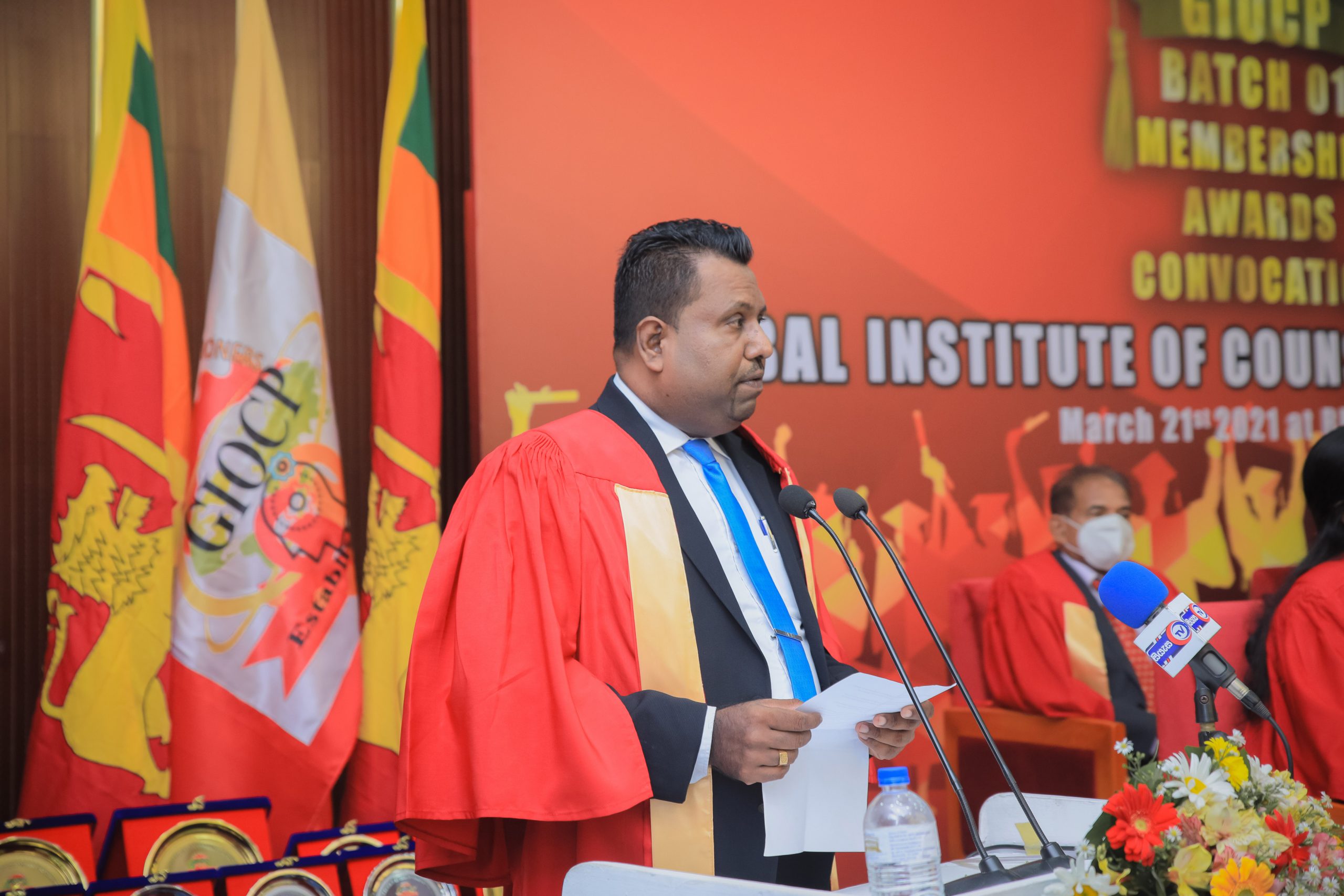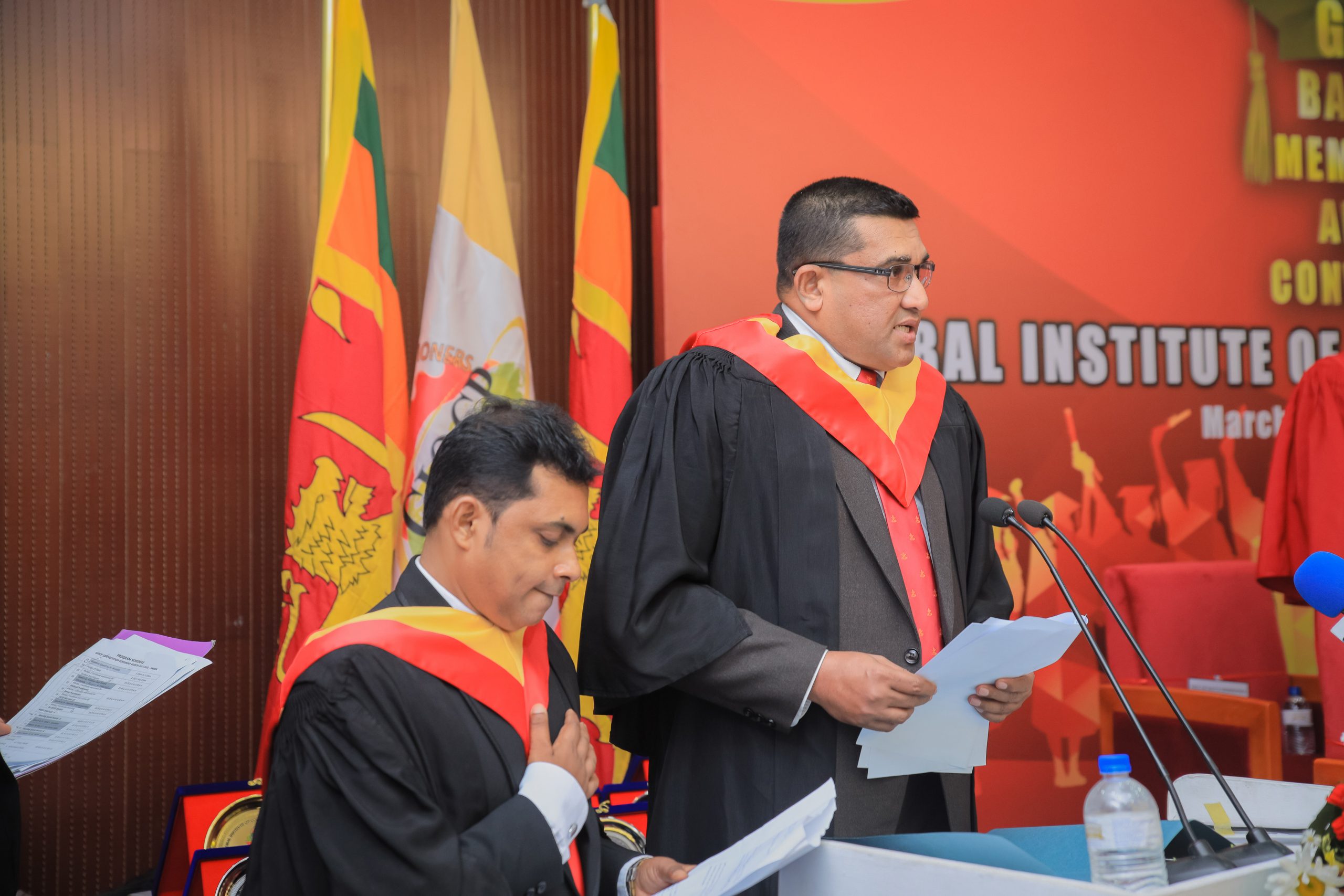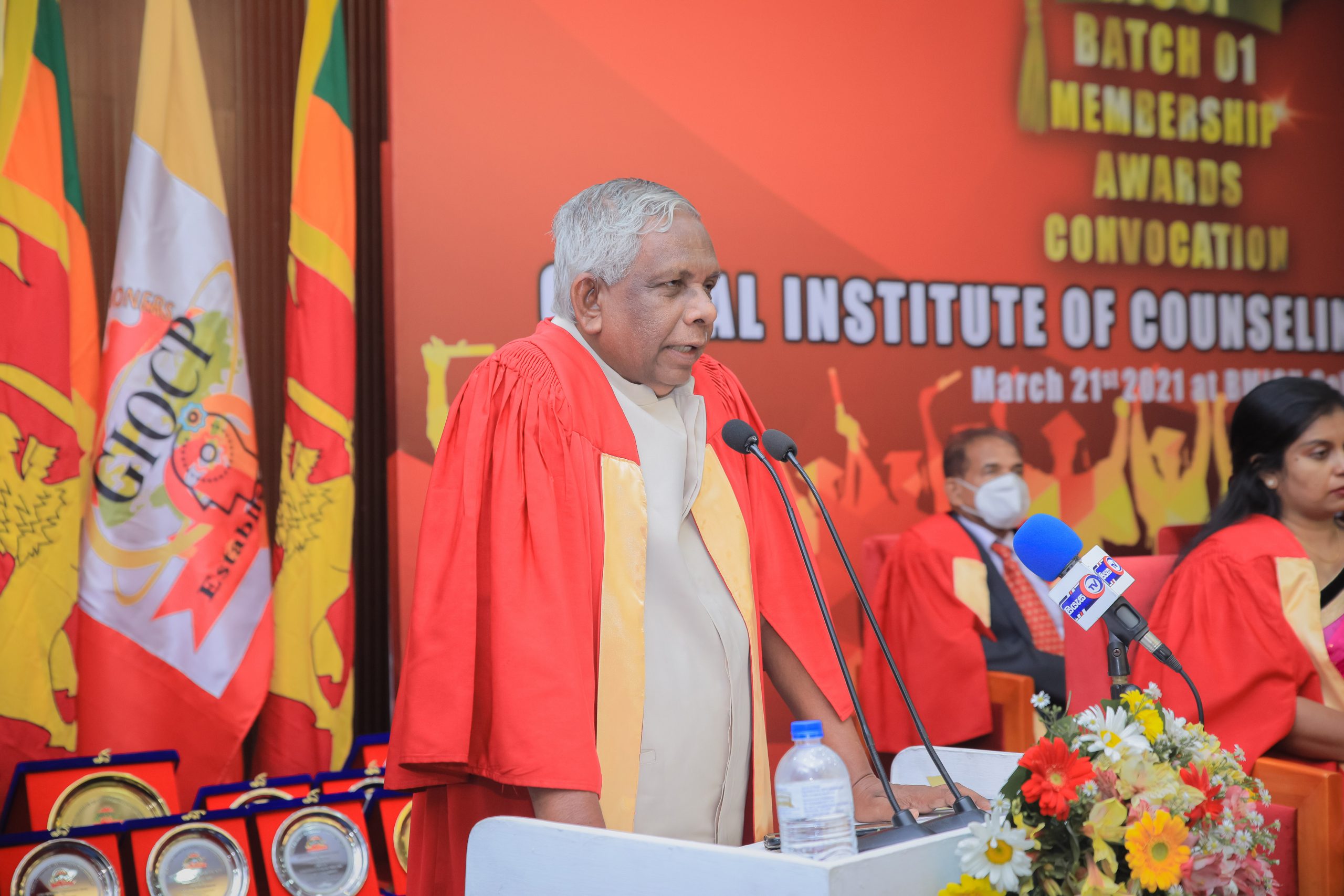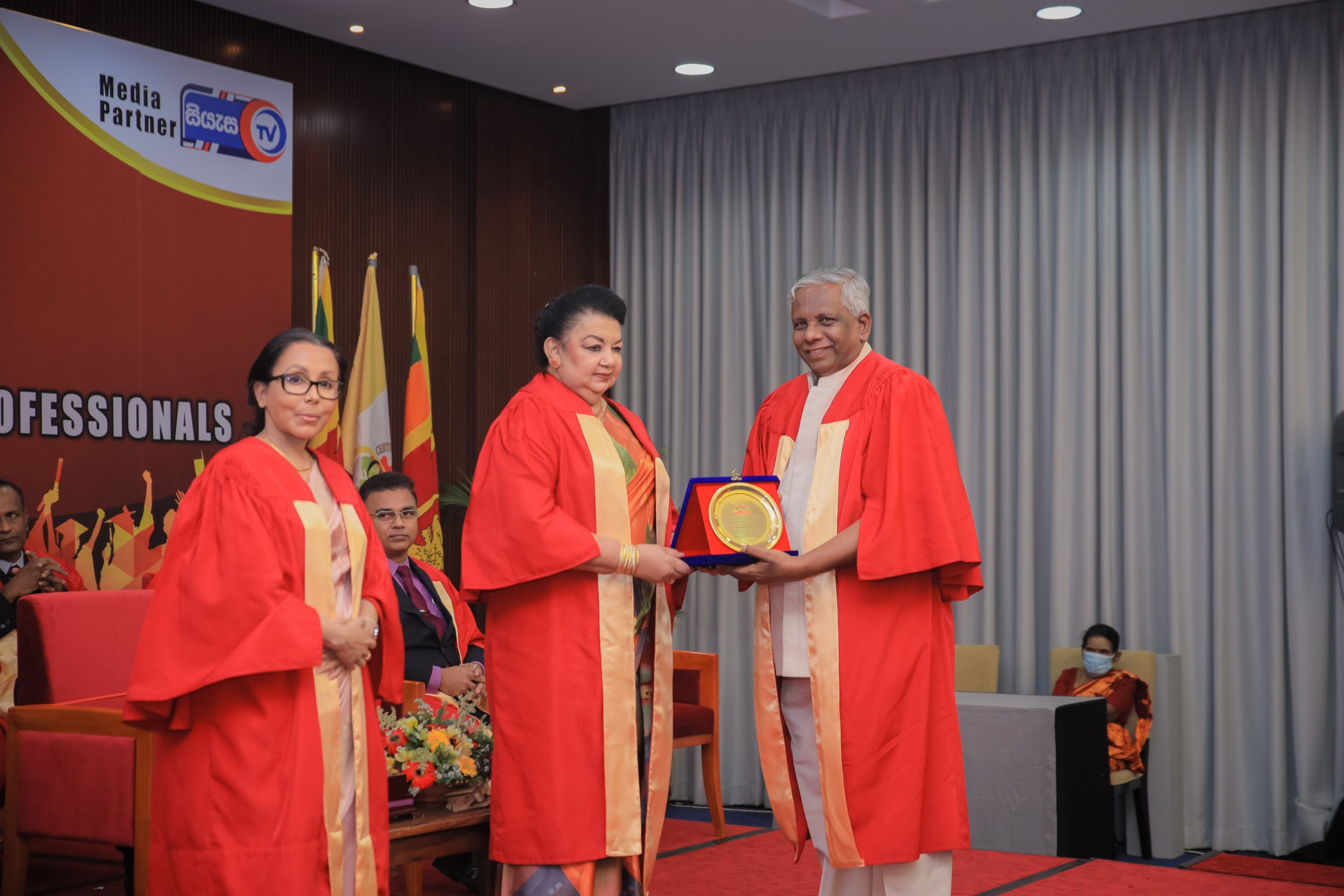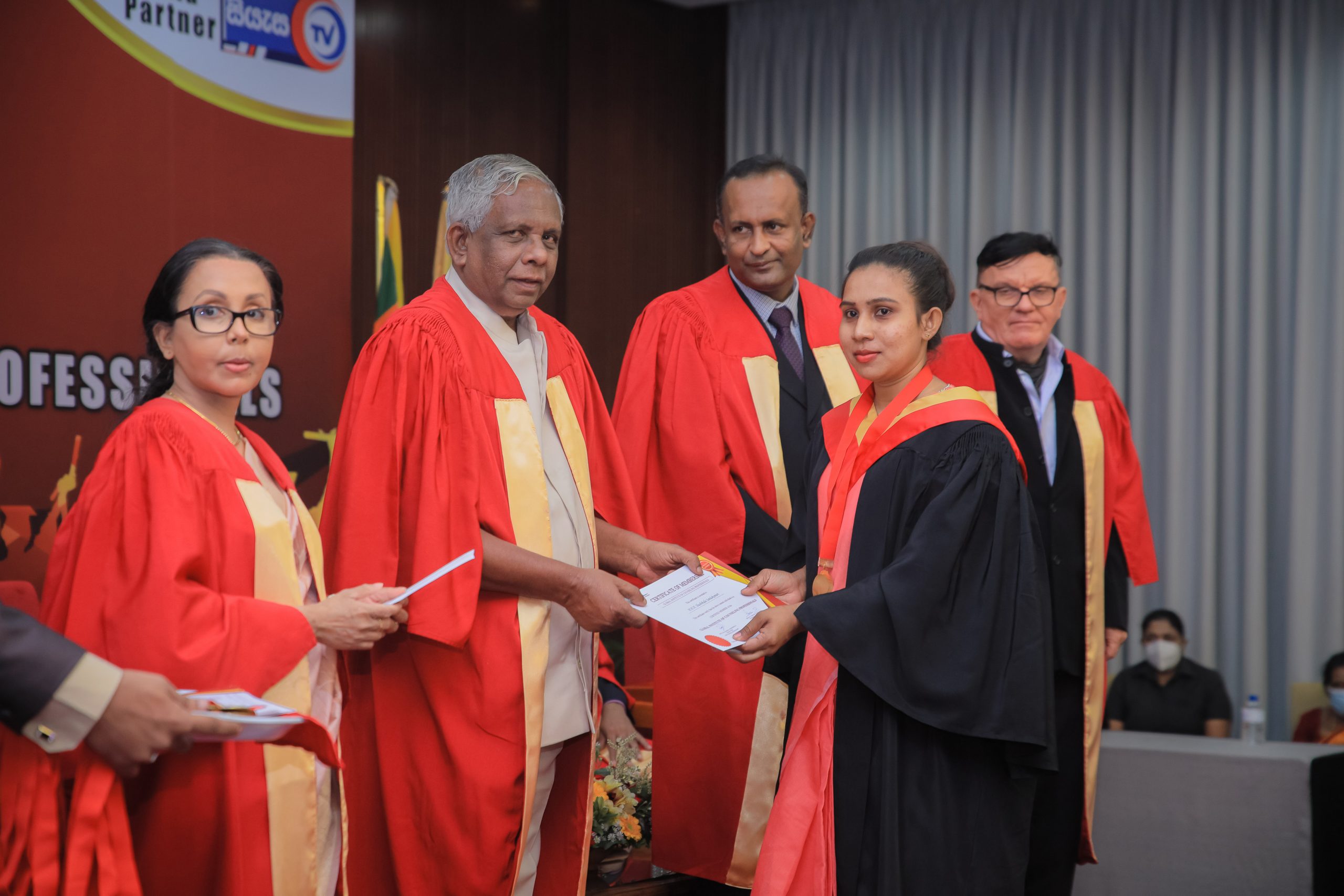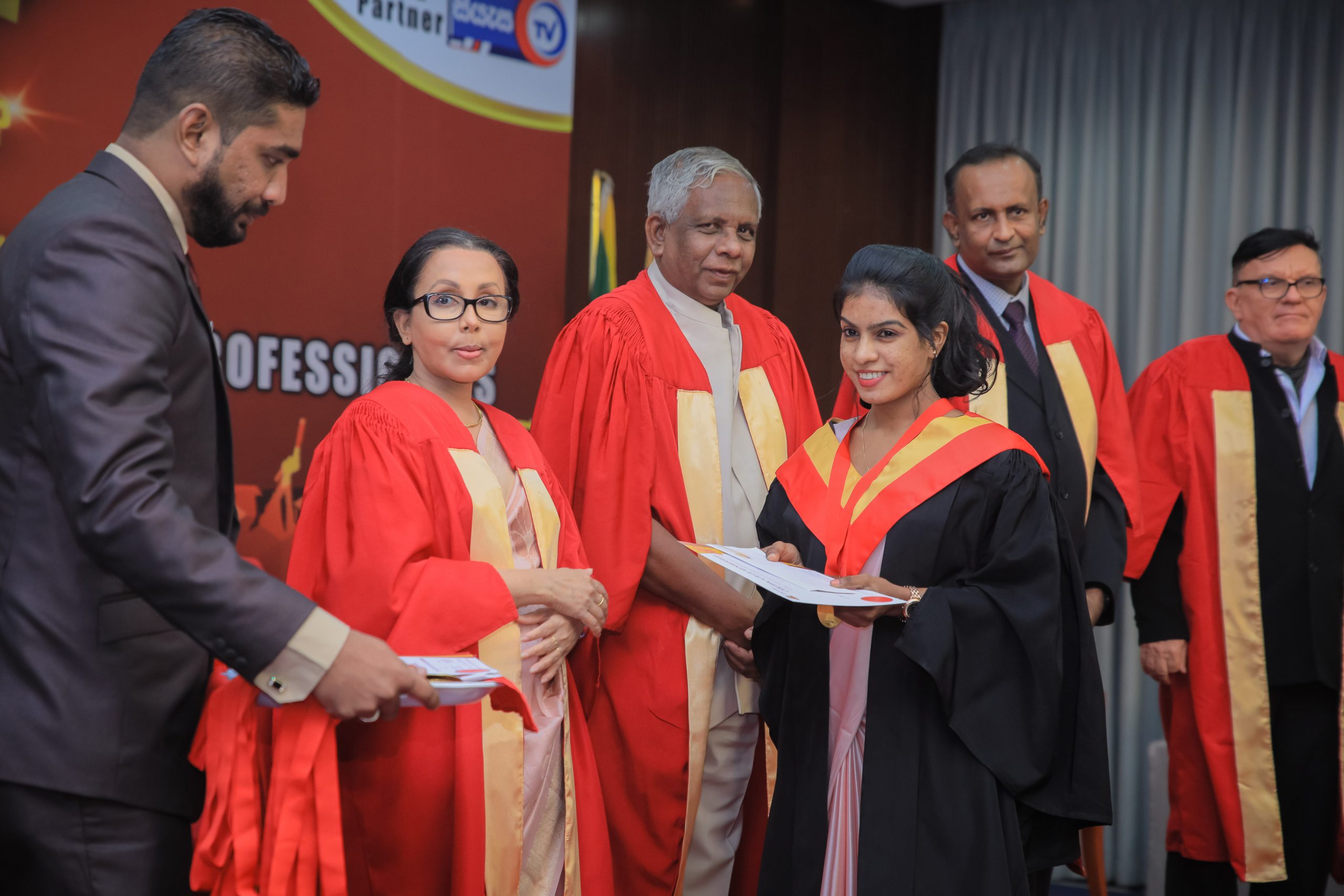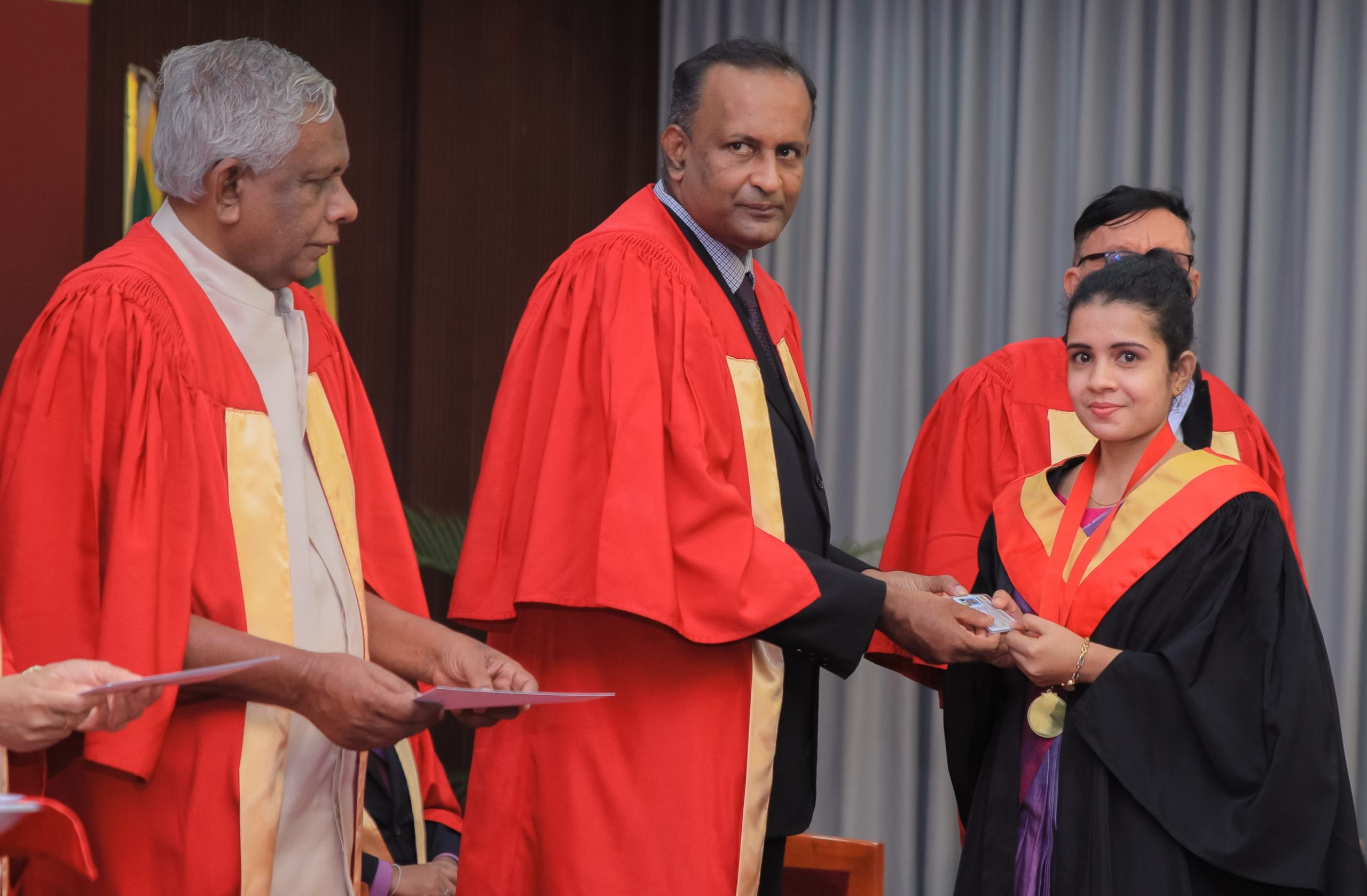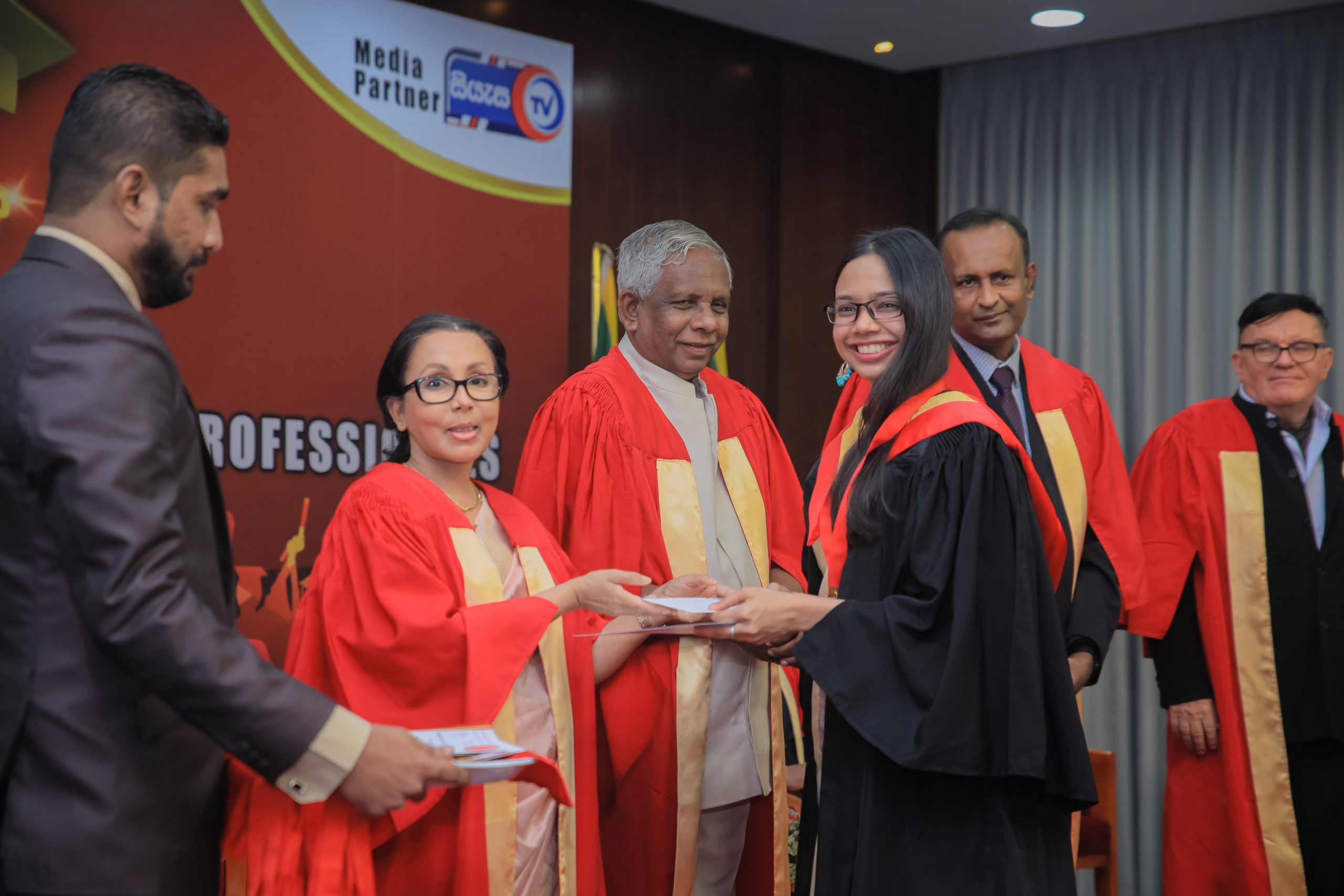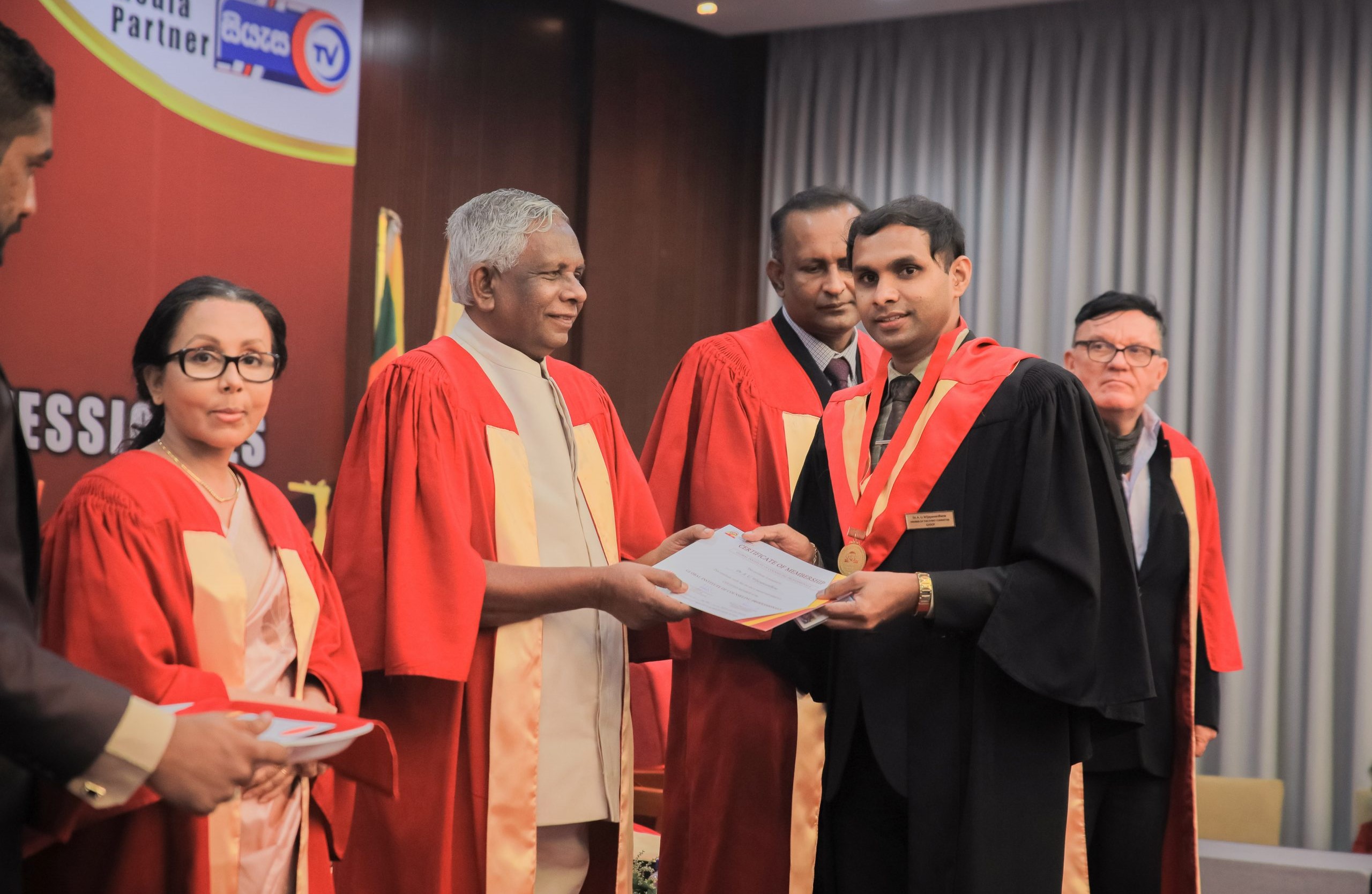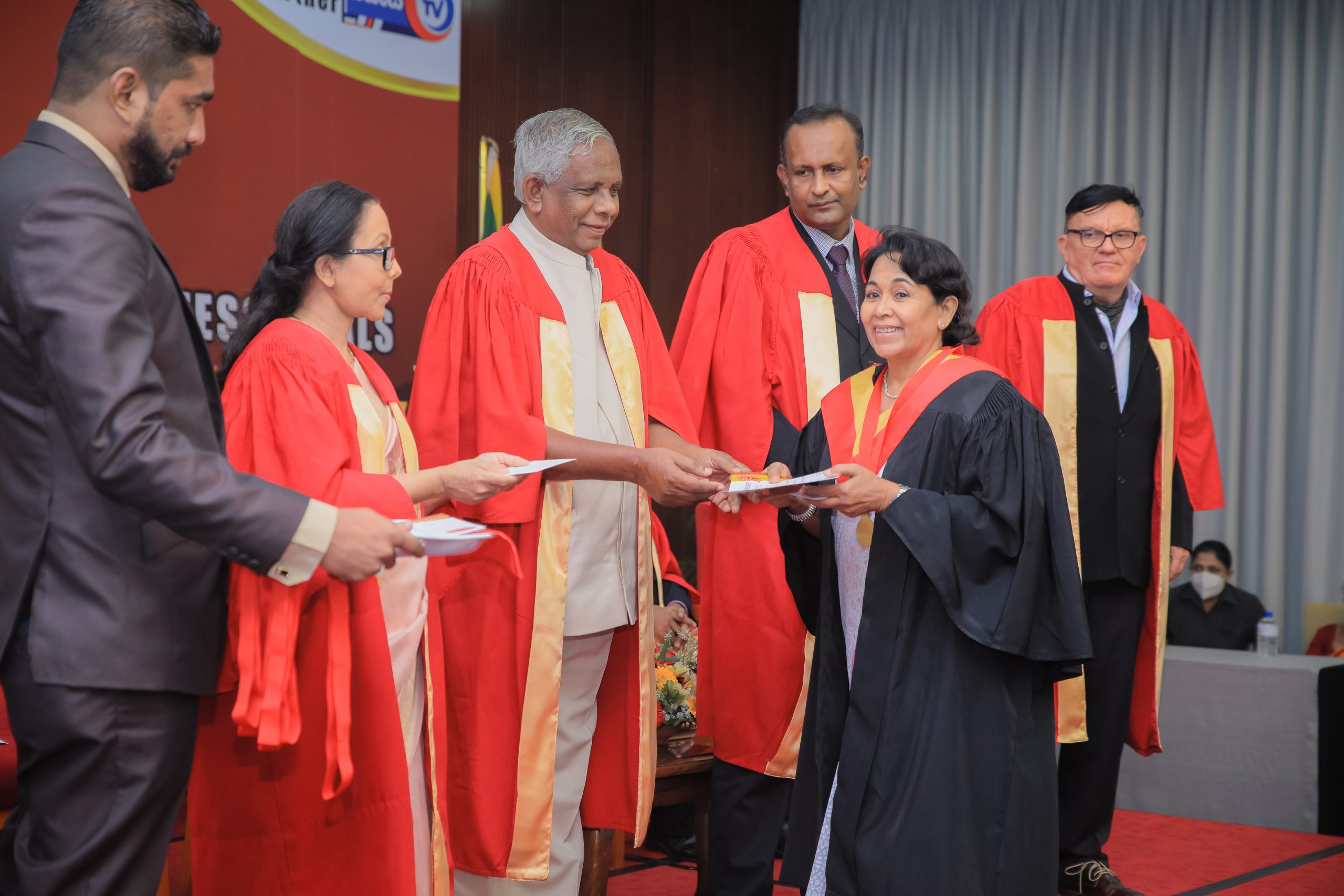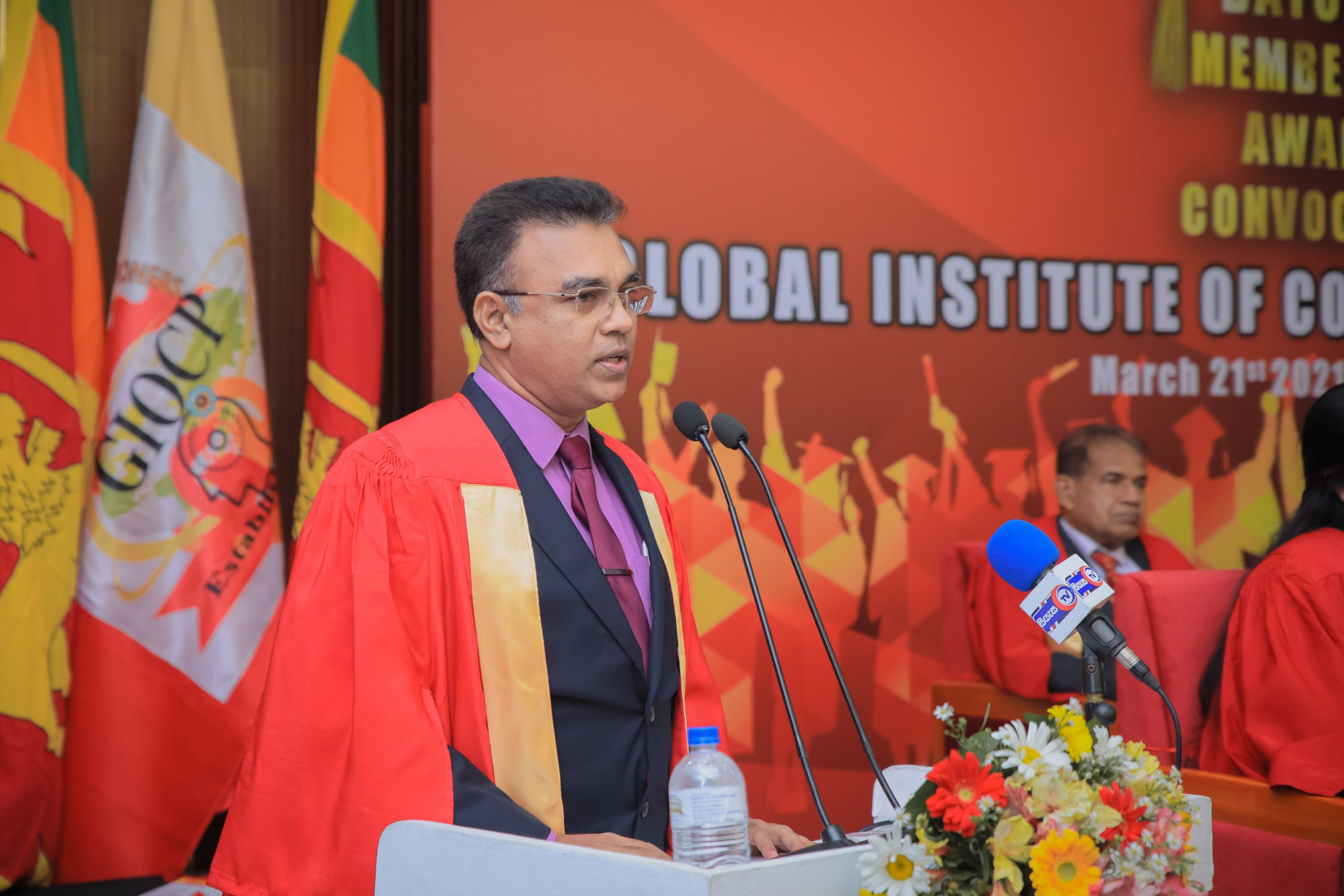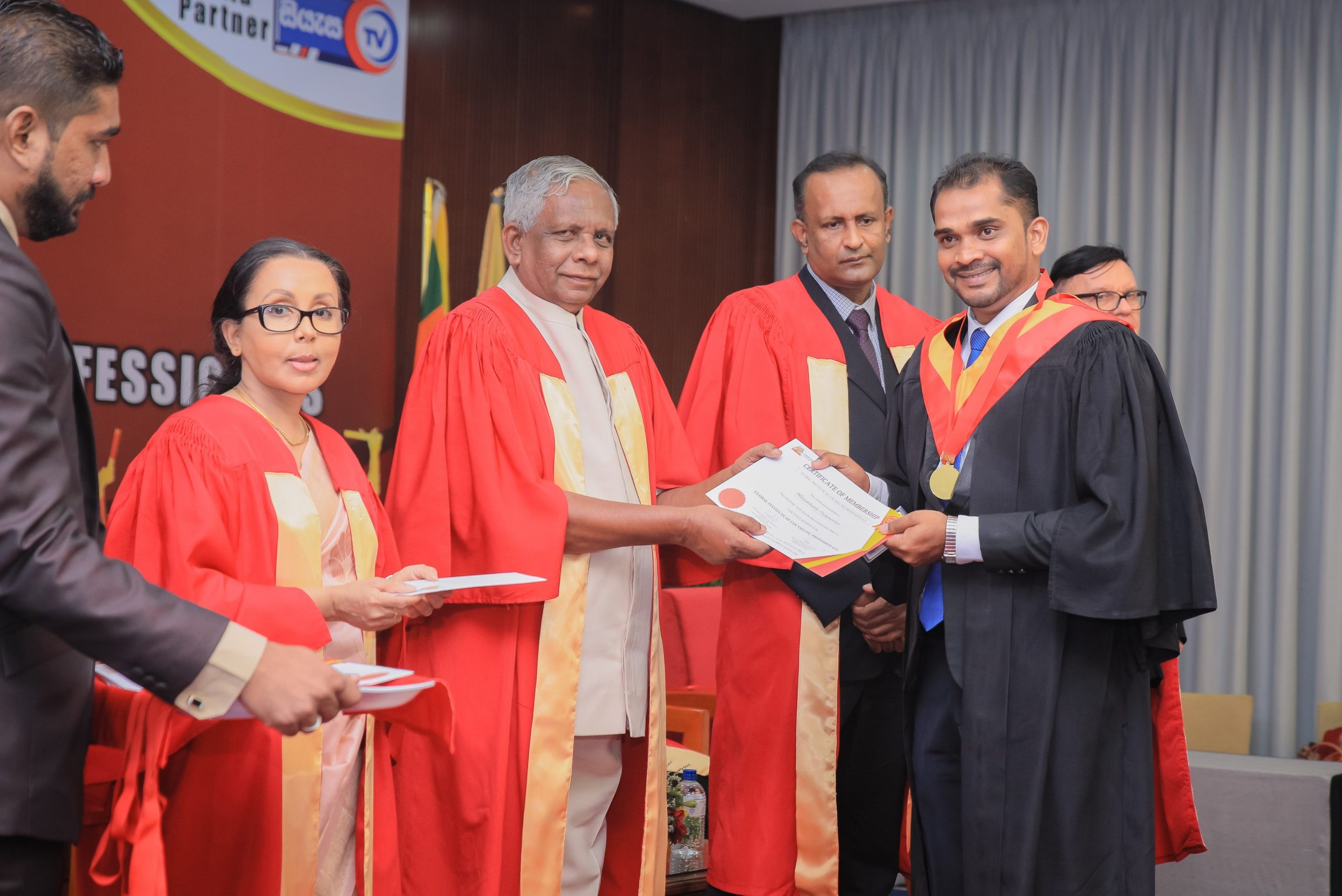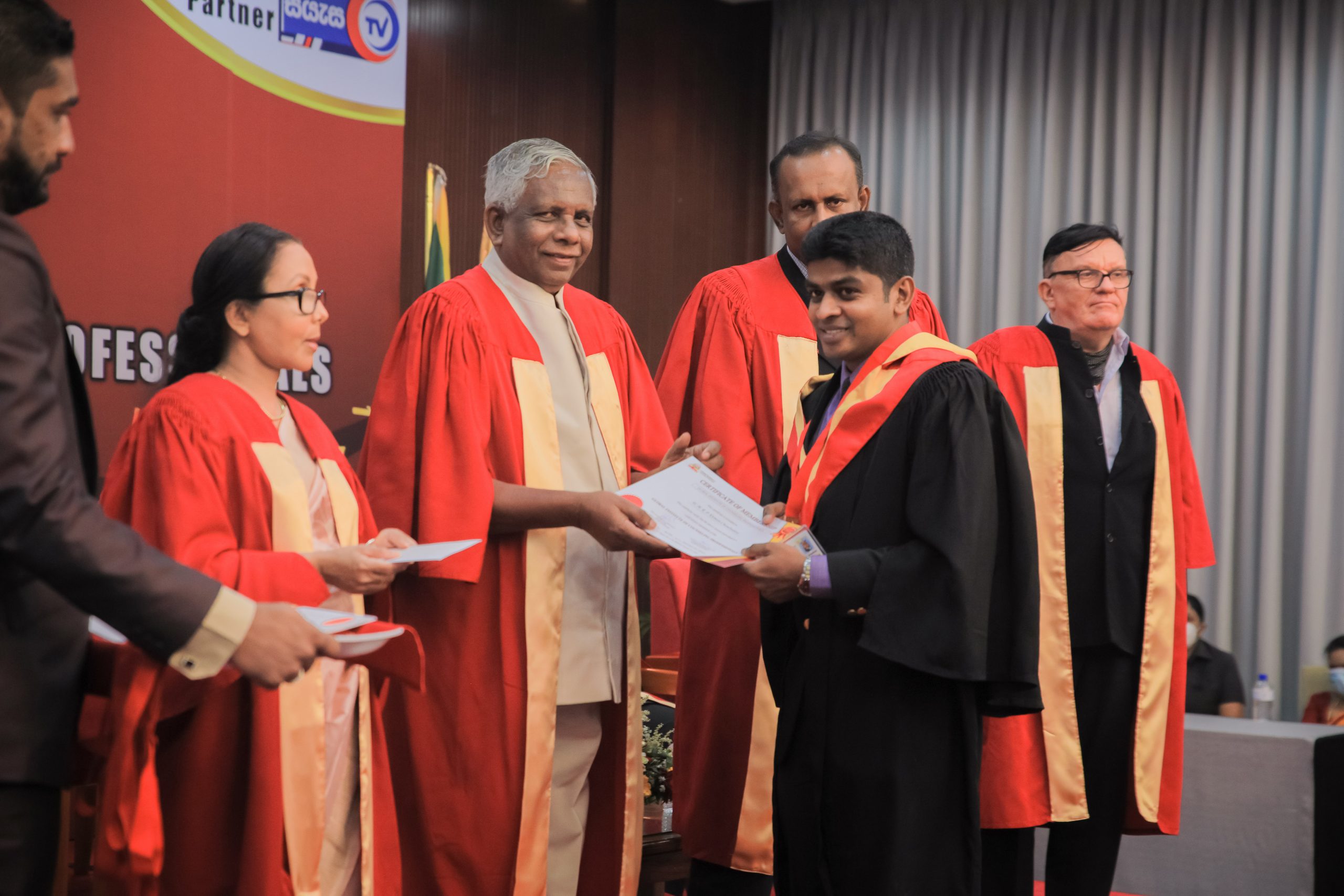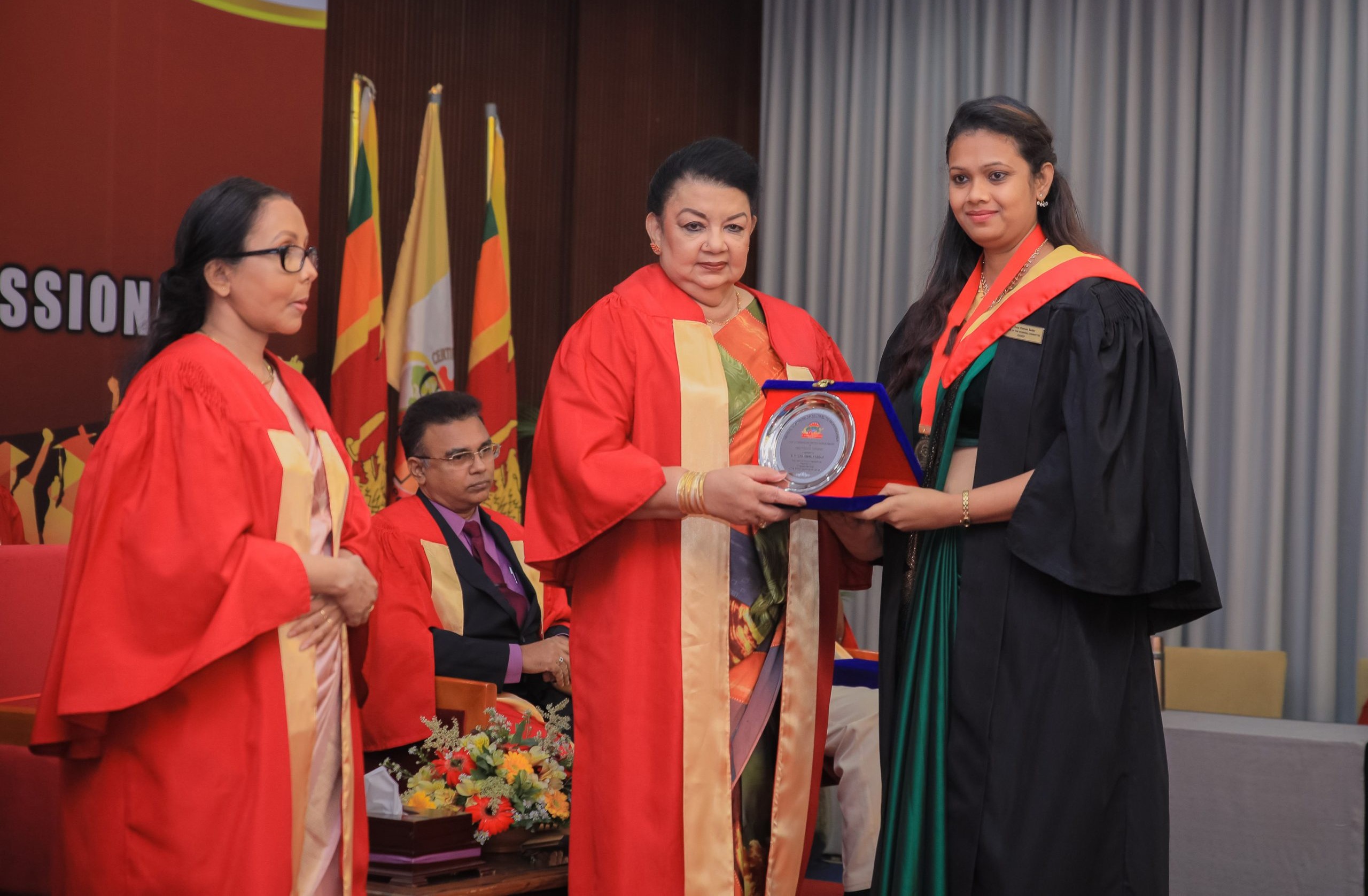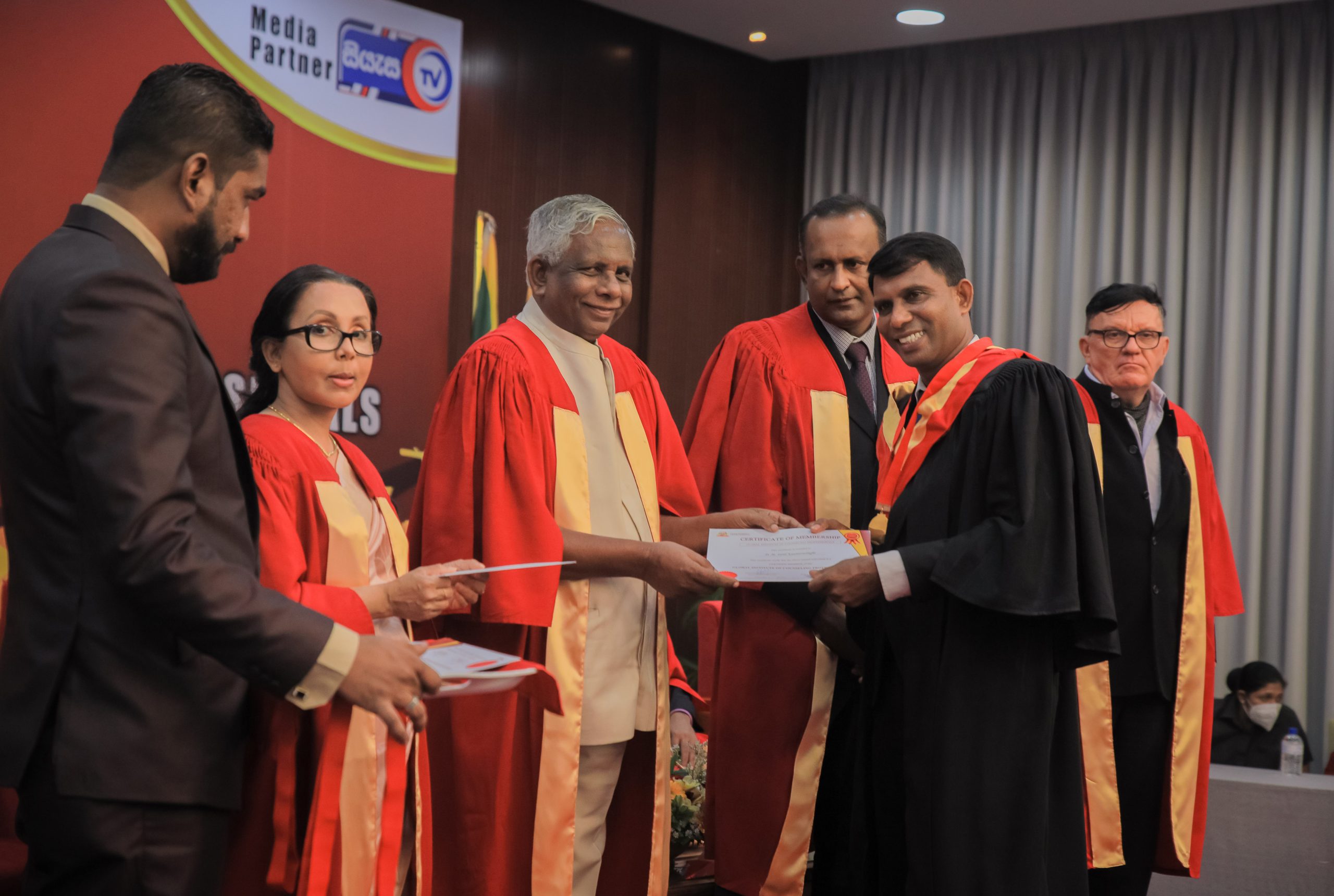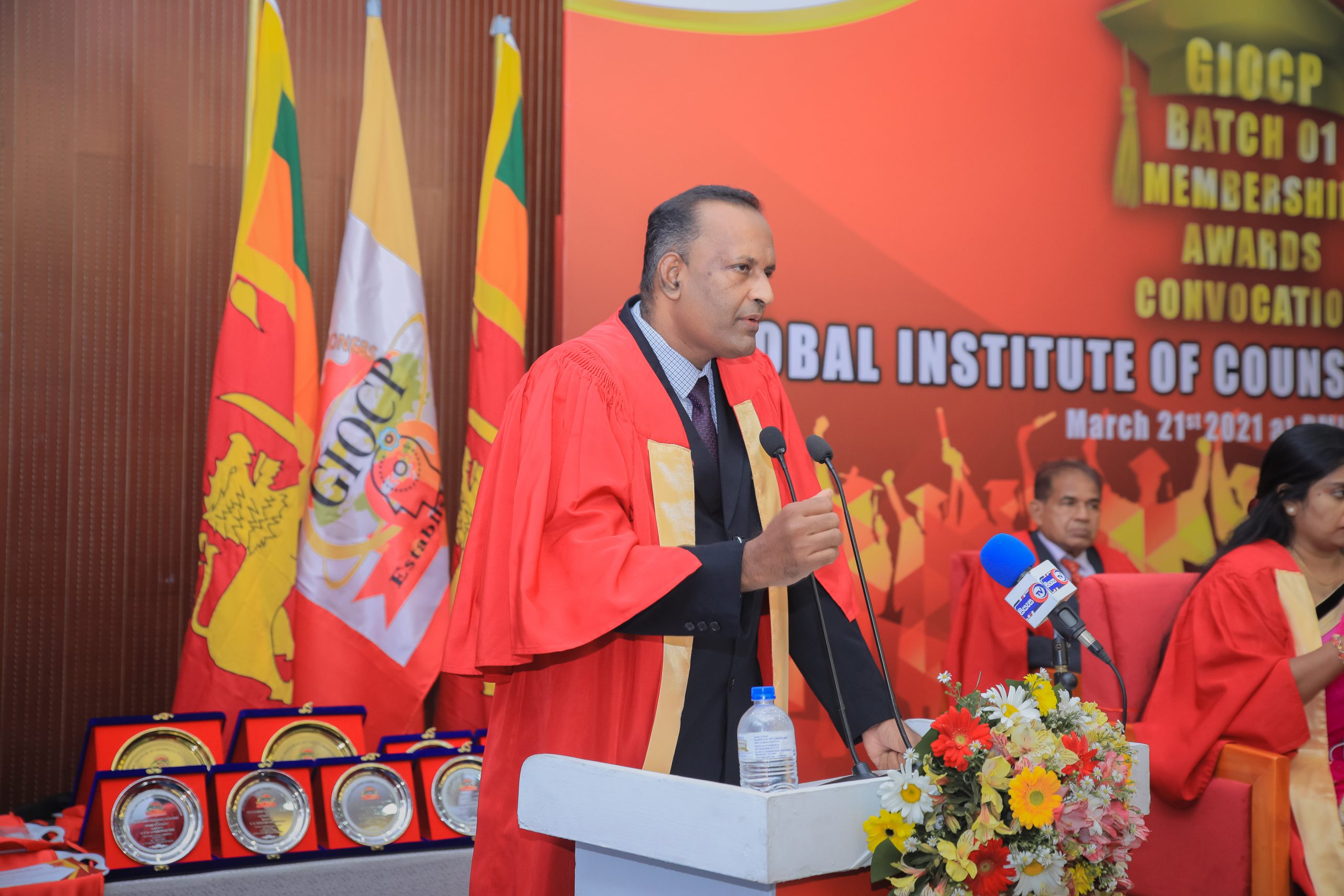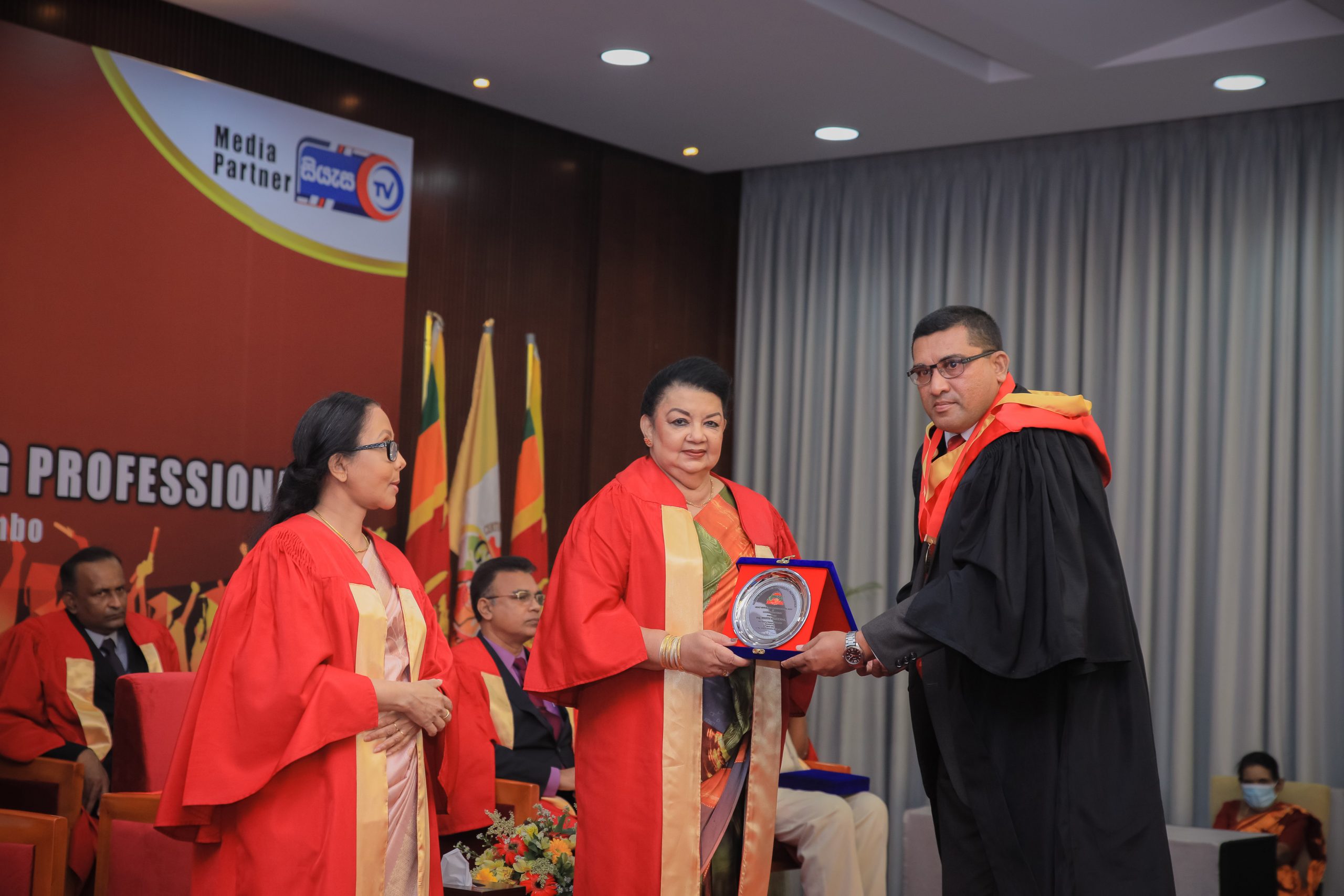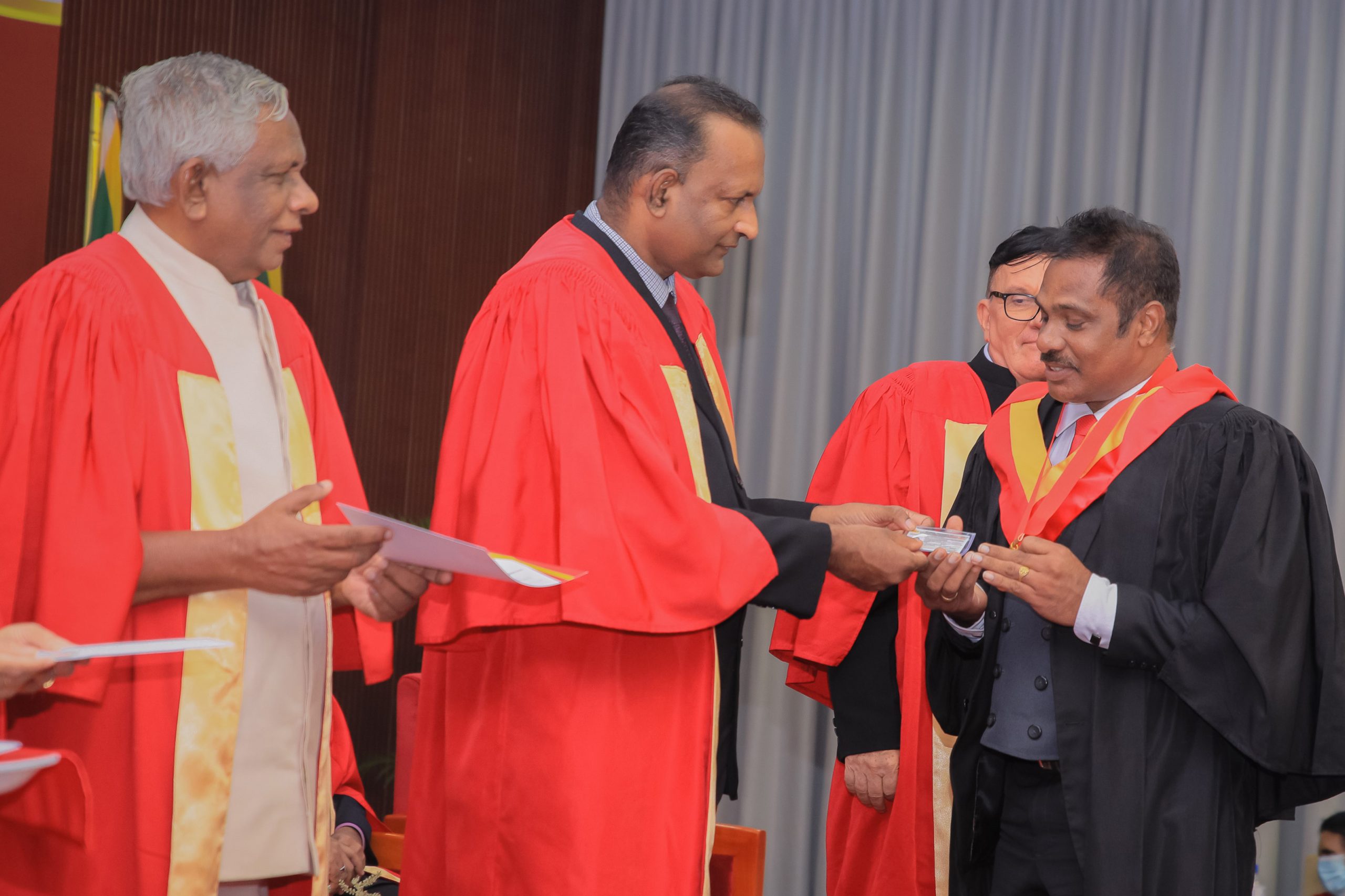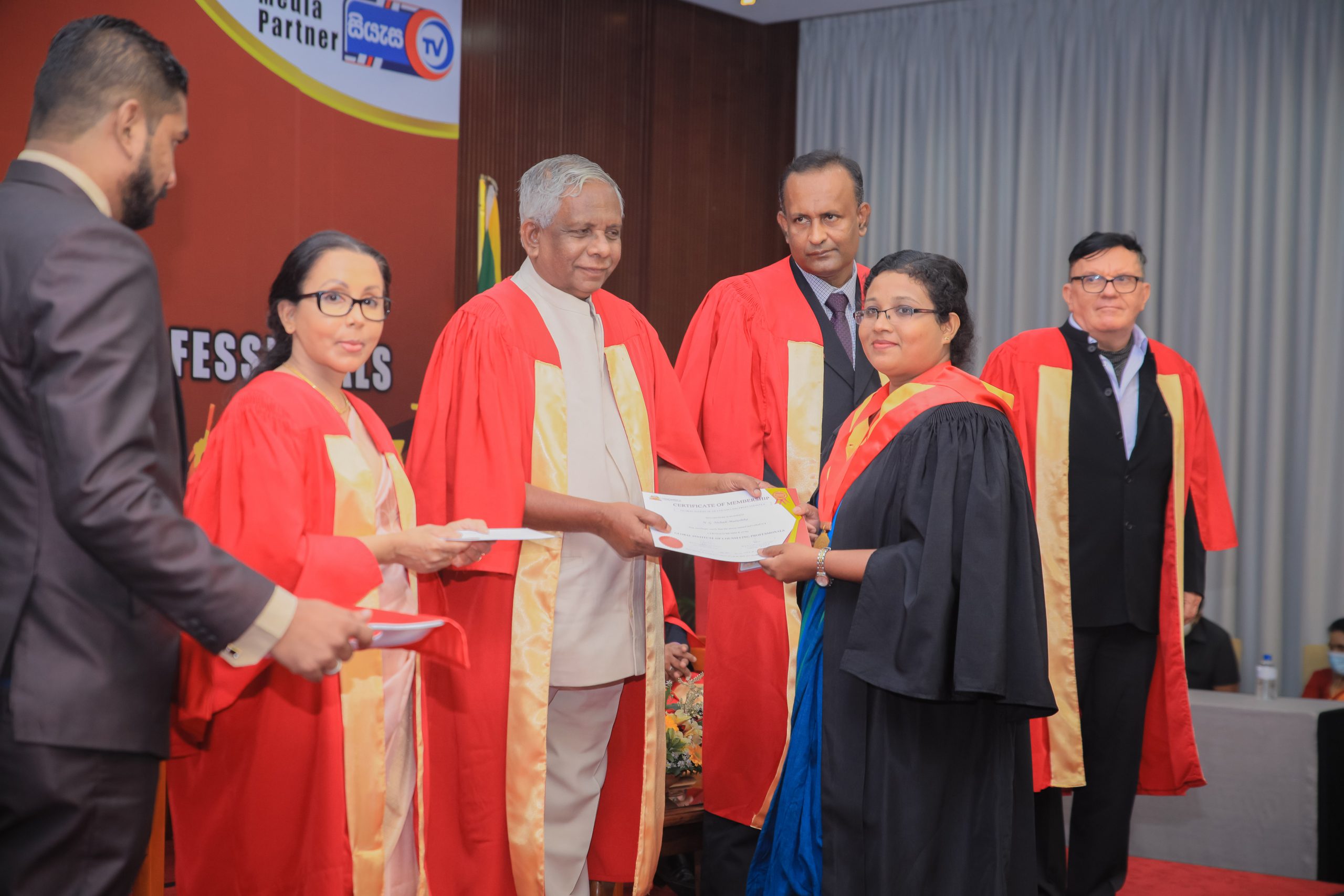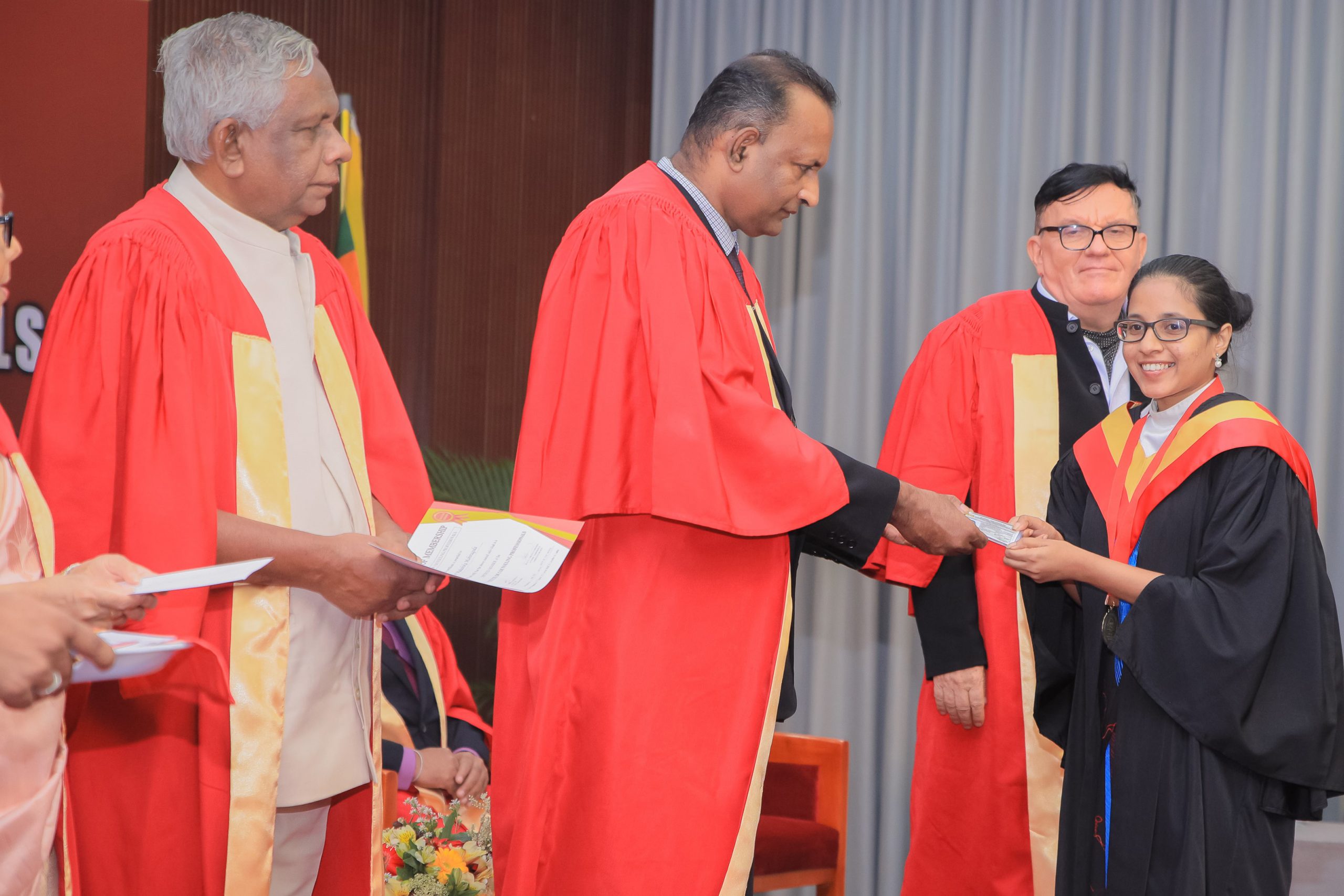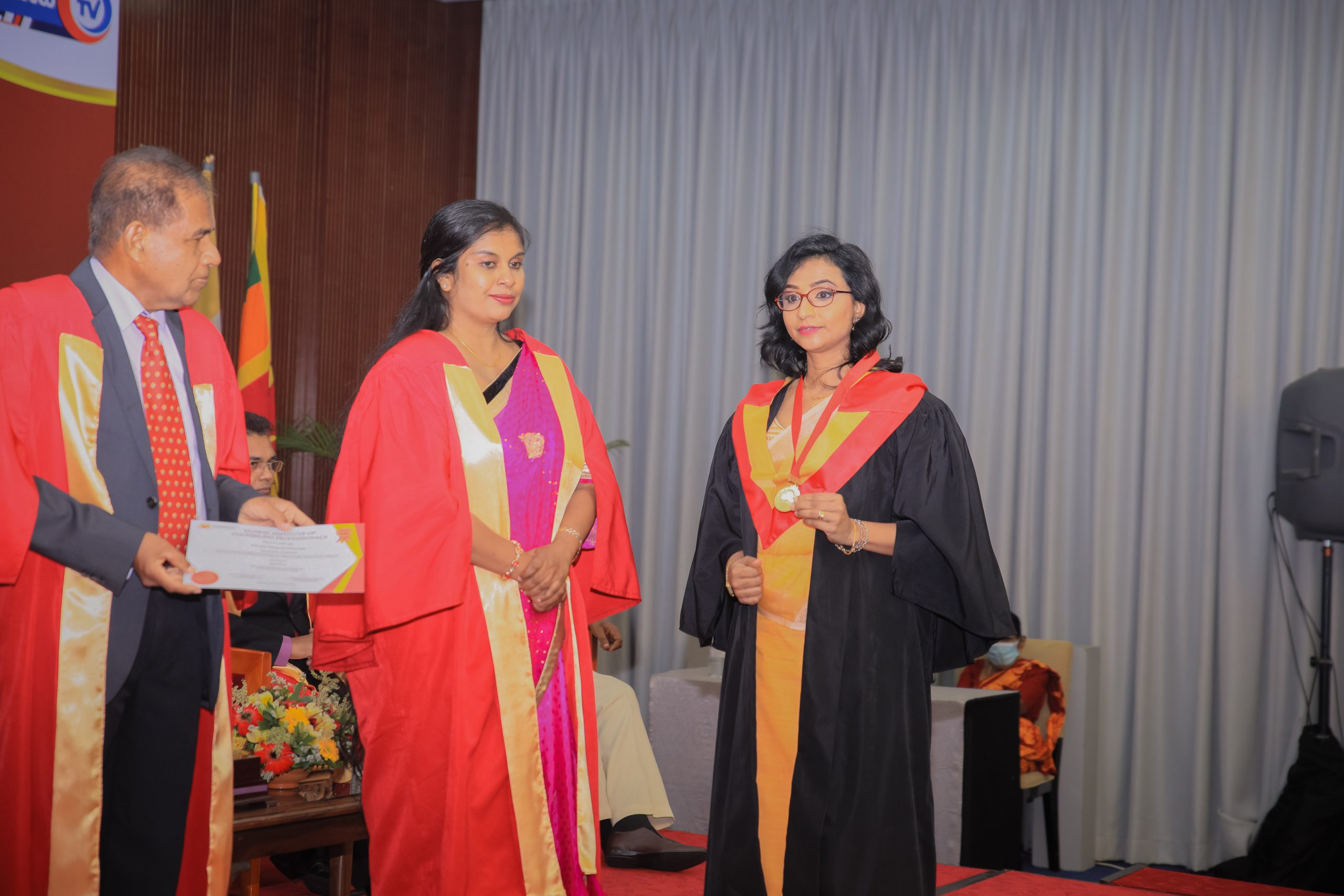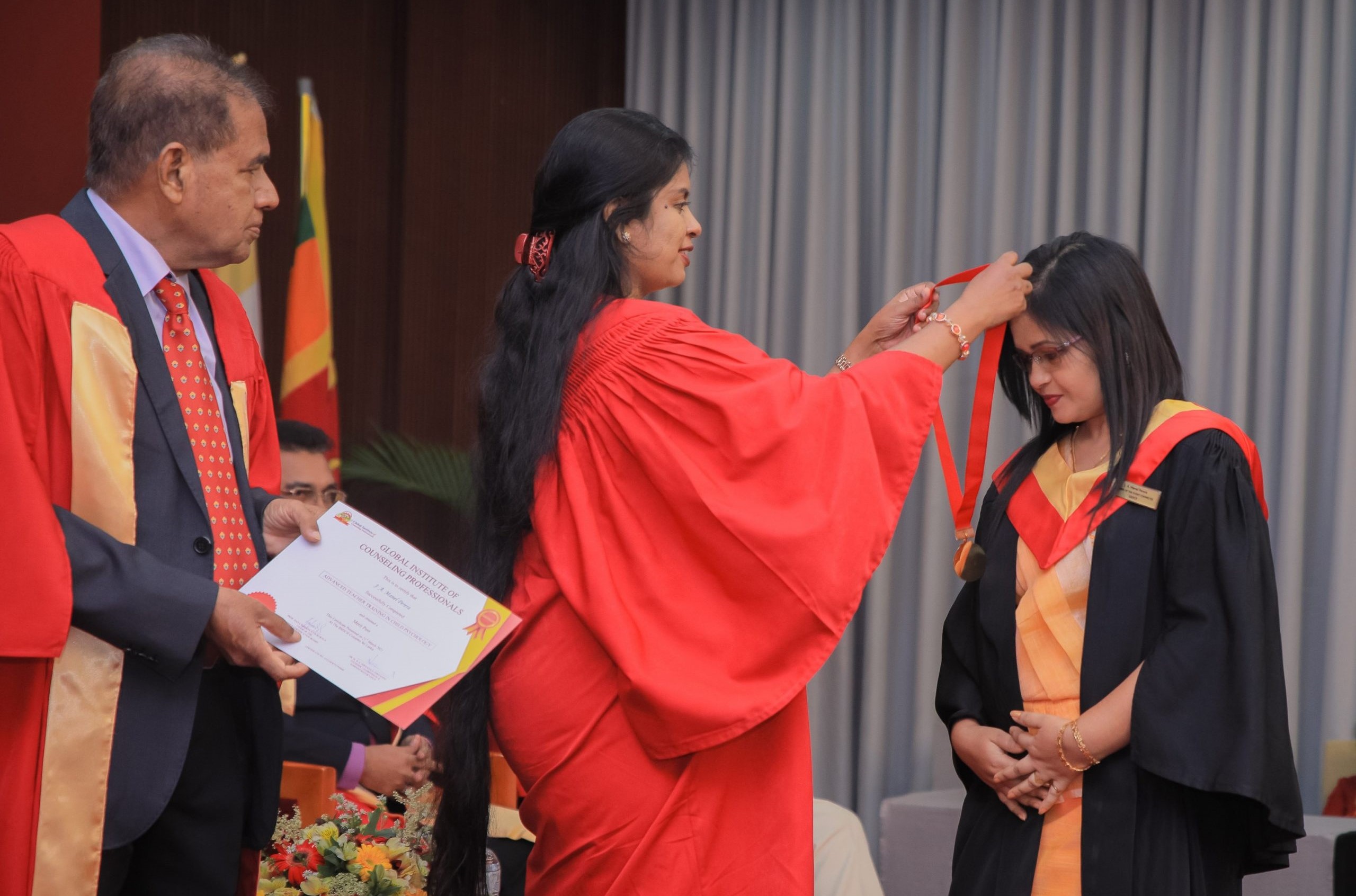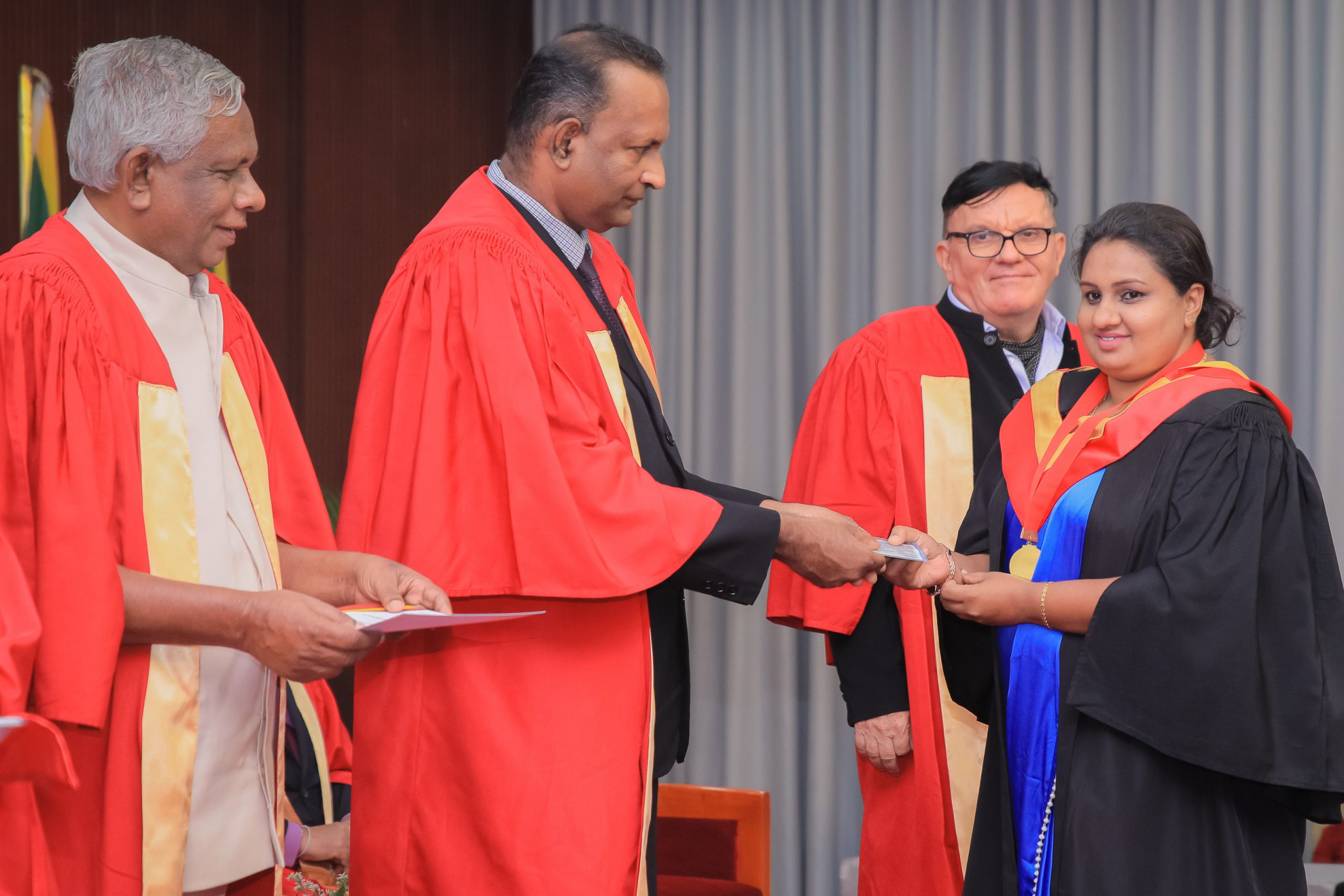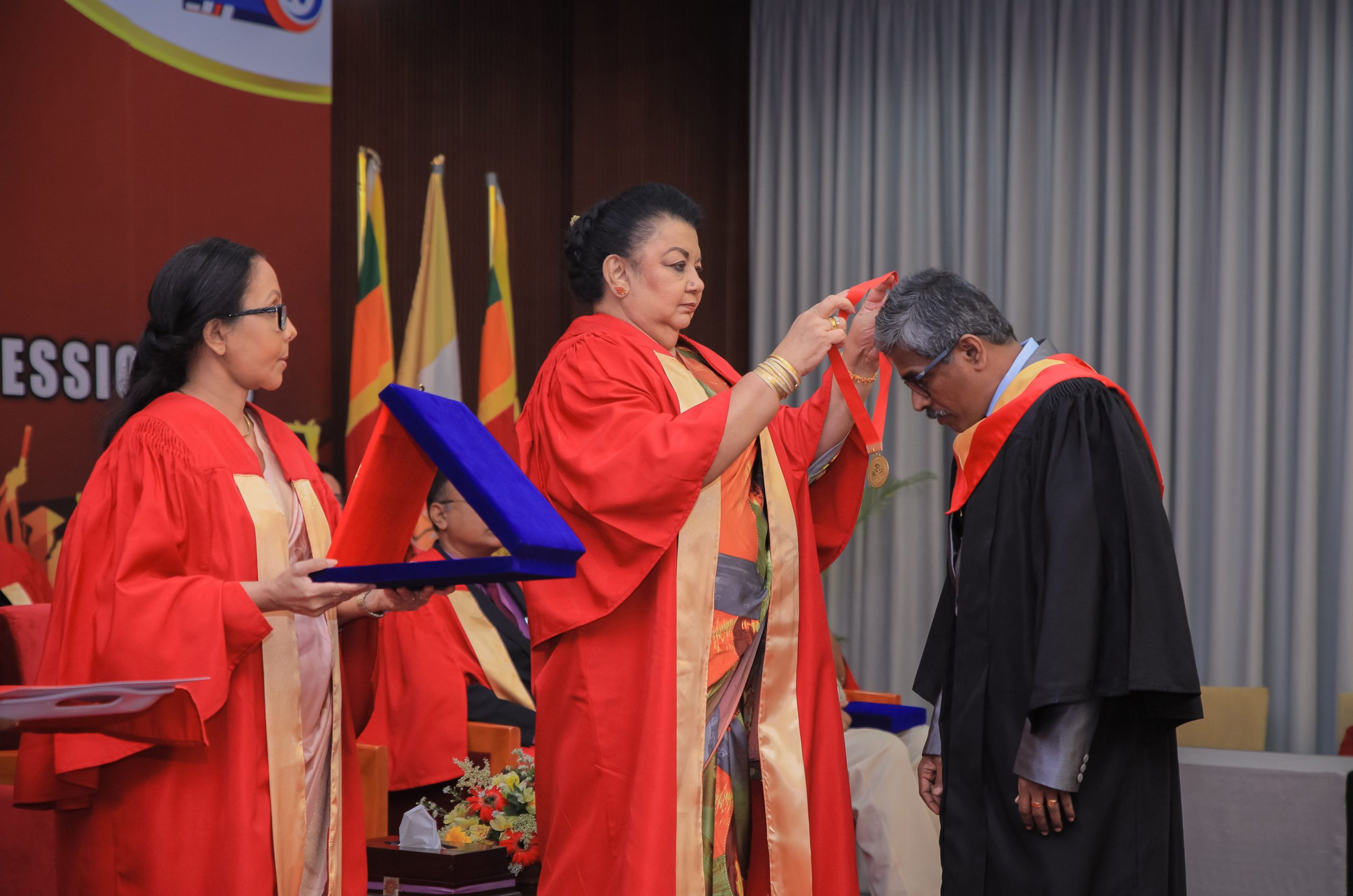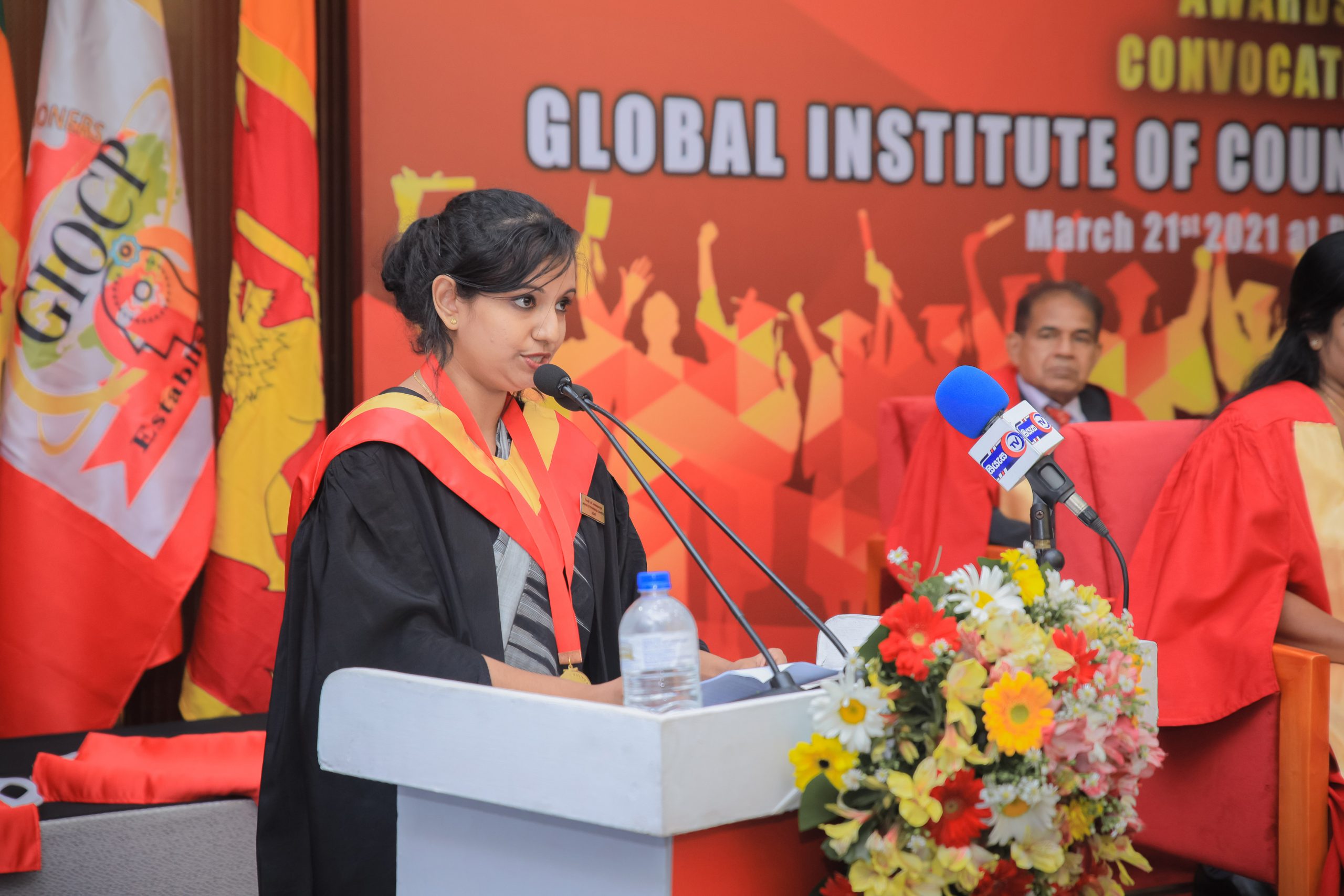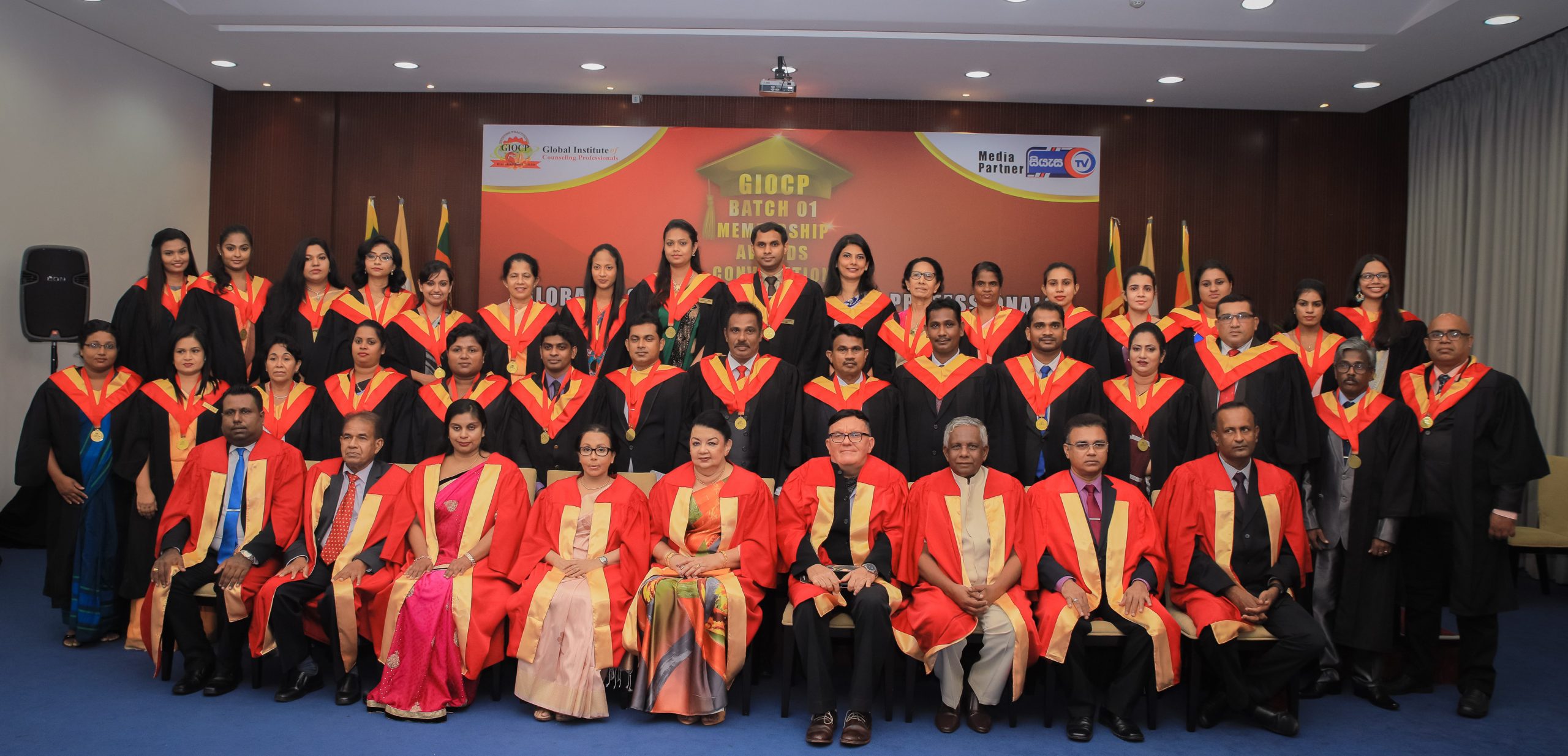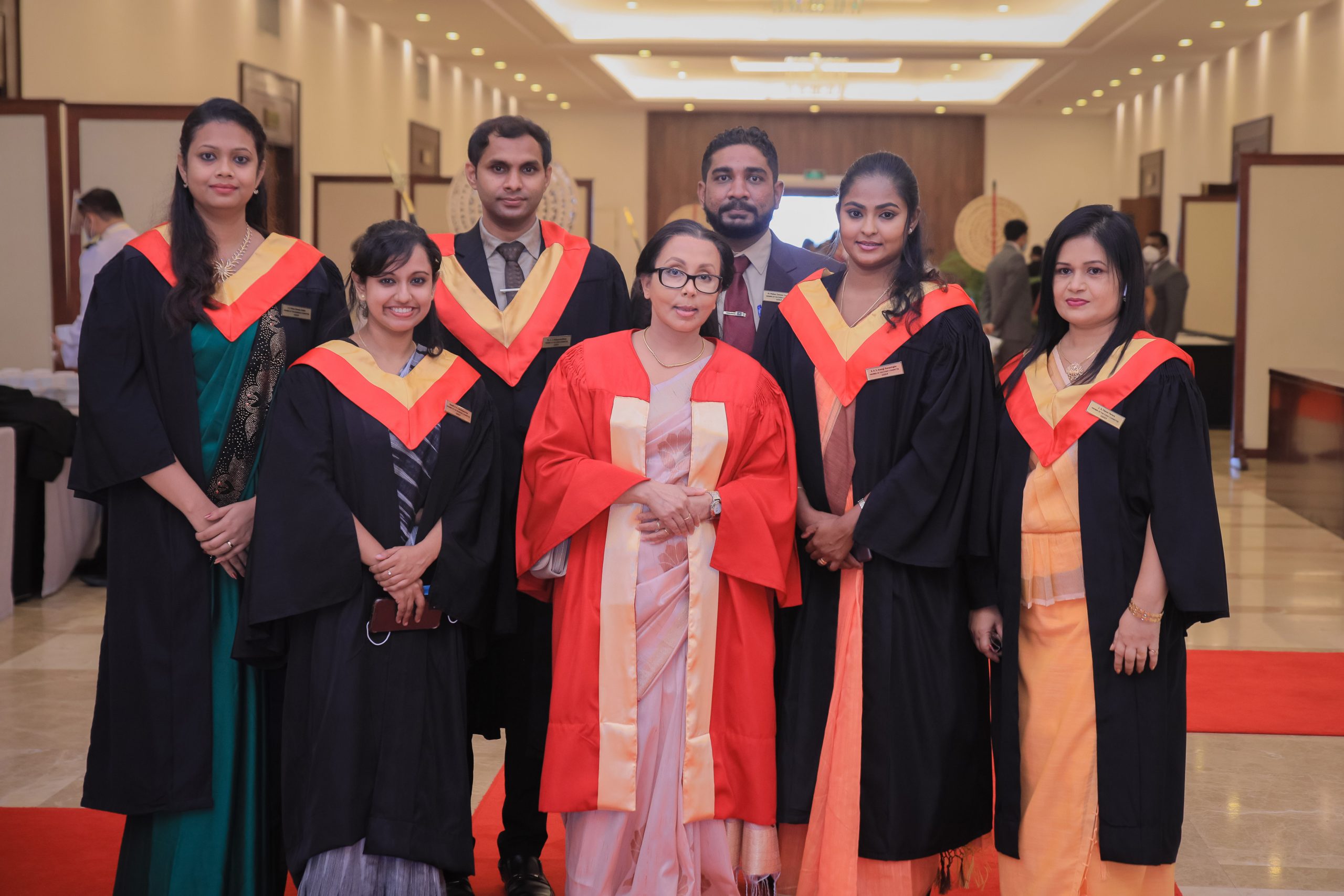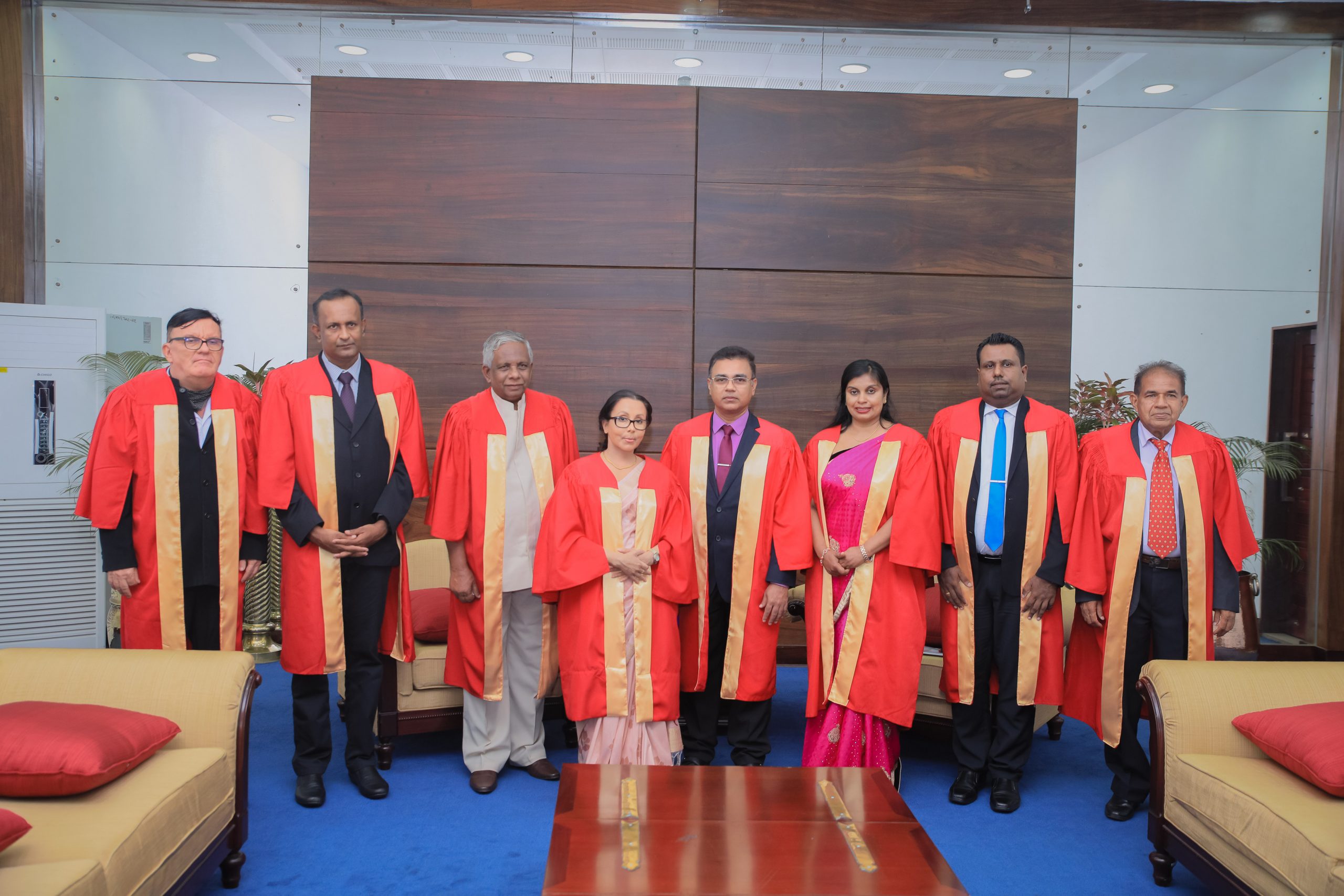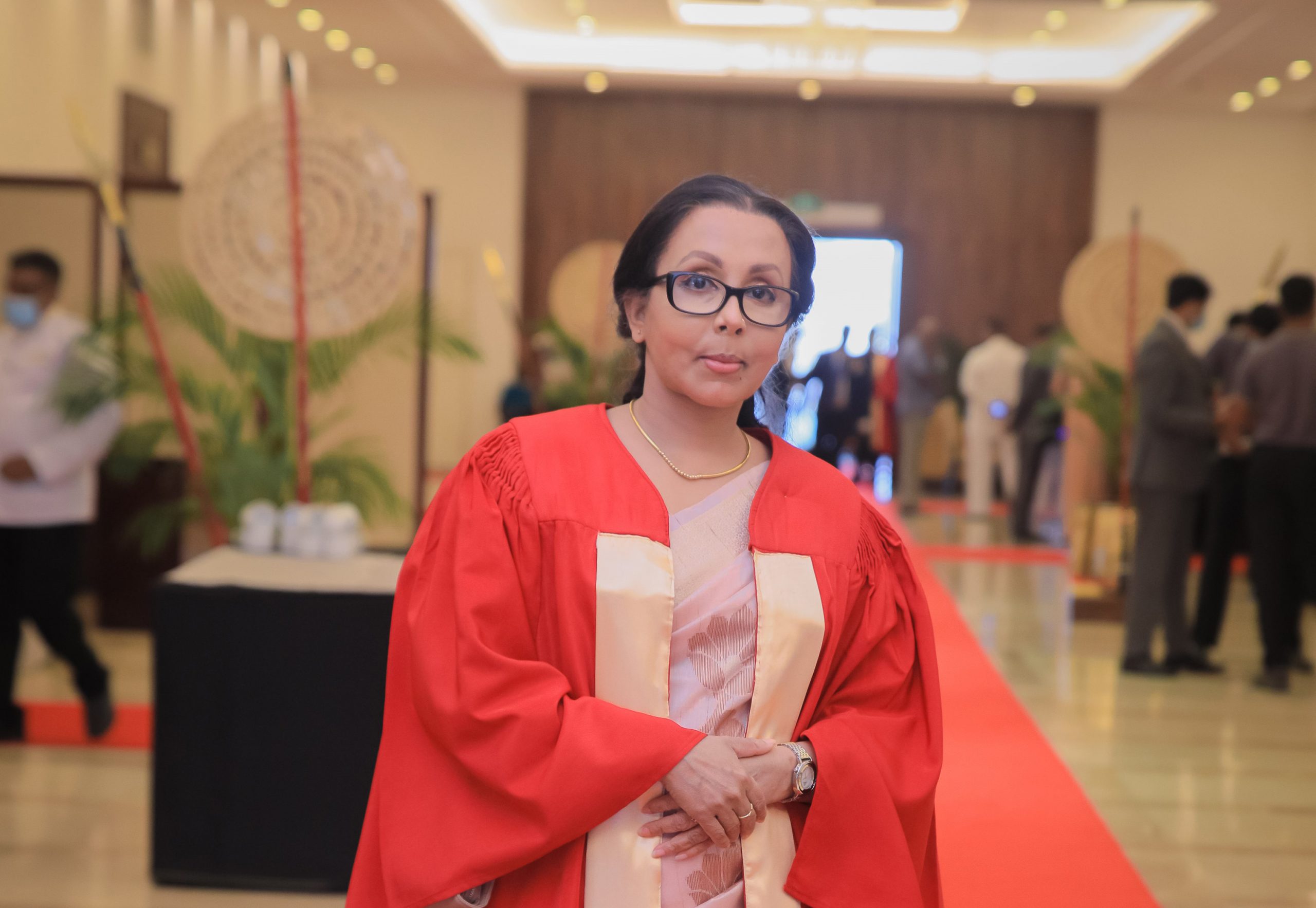 PSYCHOLOGICAL COUNSELING CLINICAL TRAINING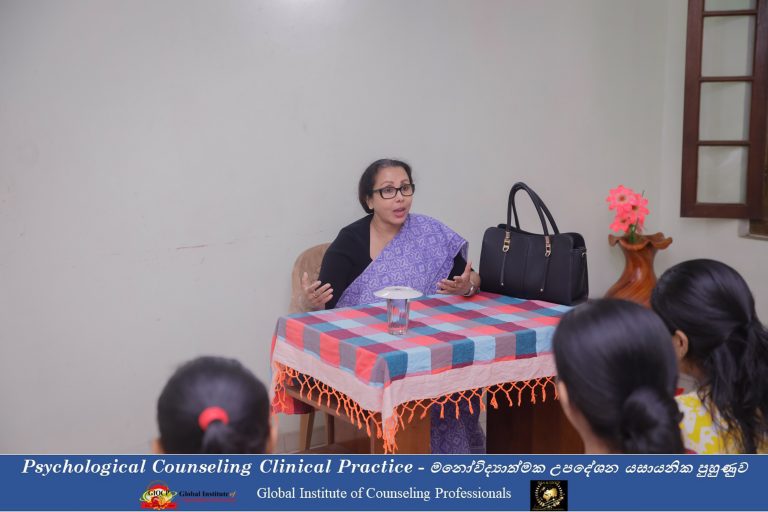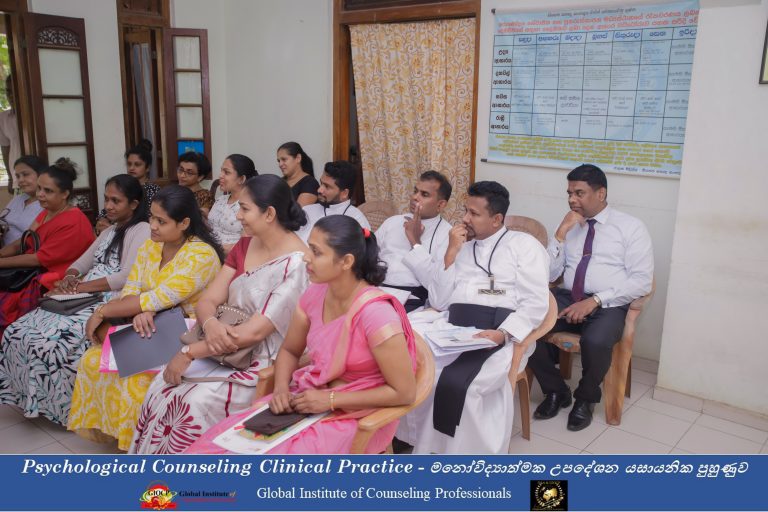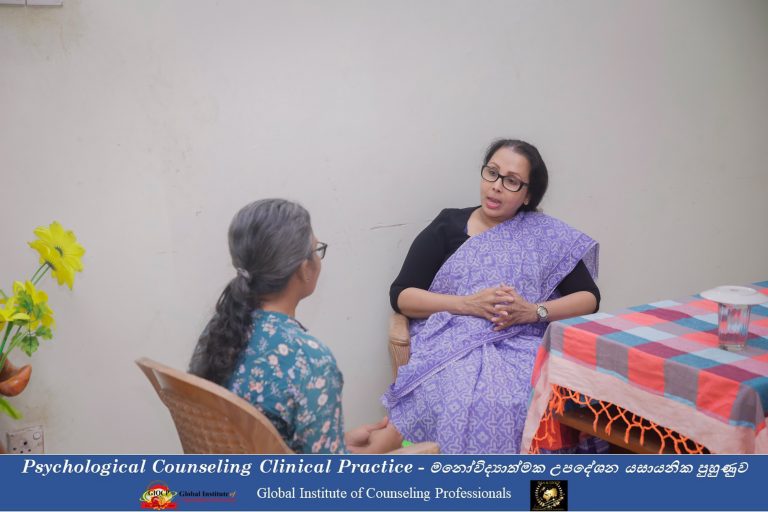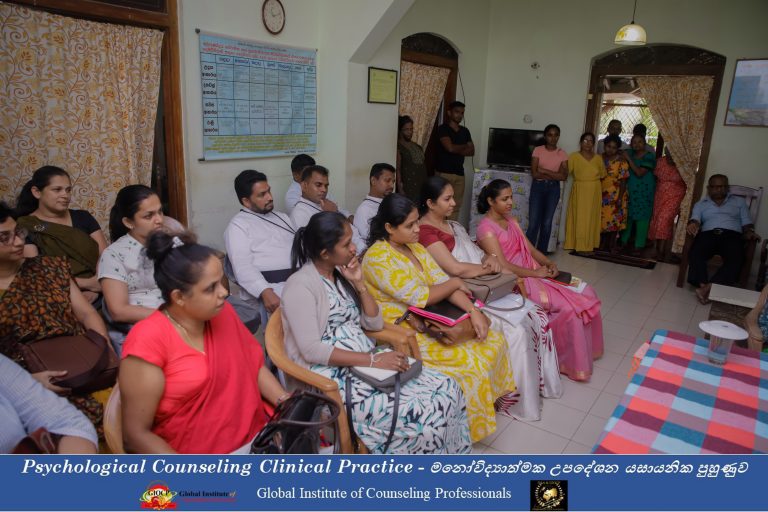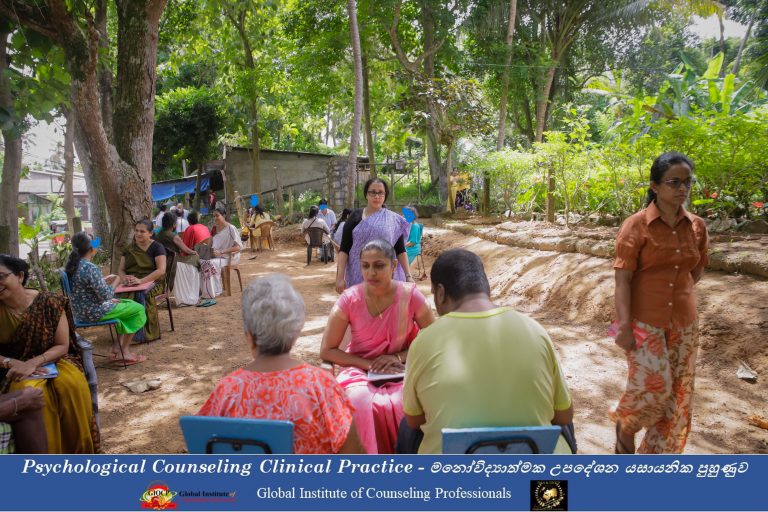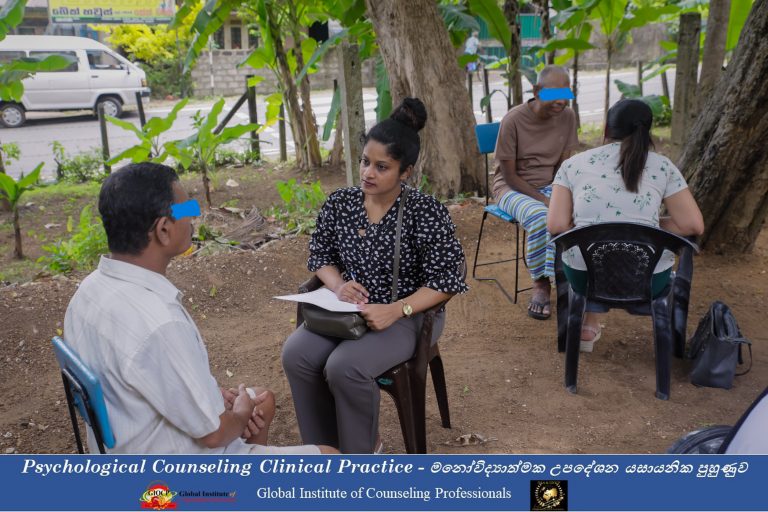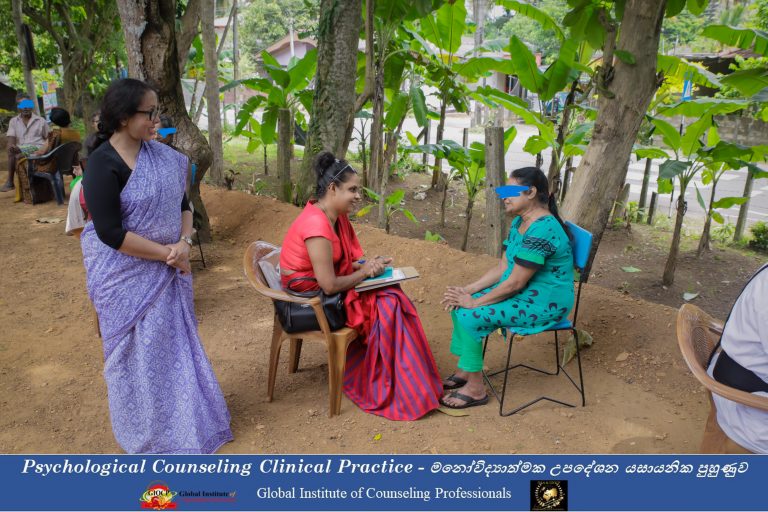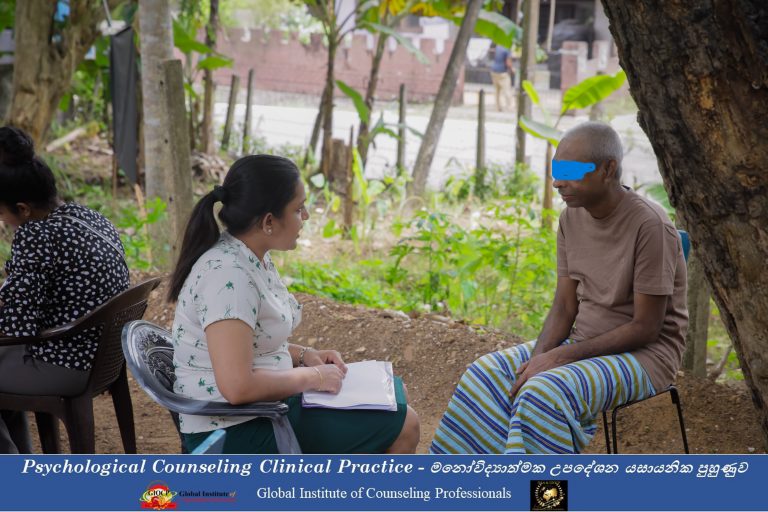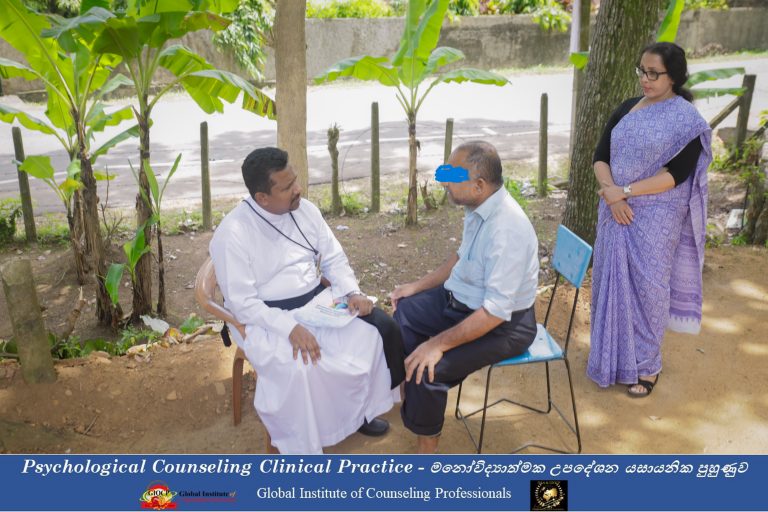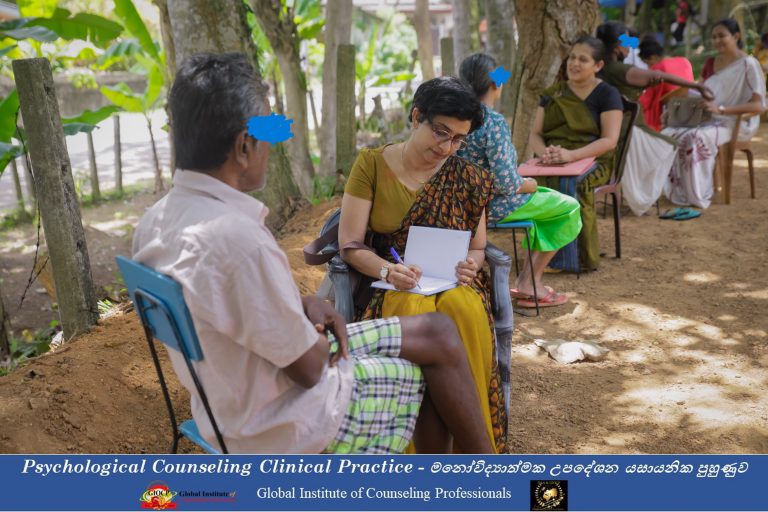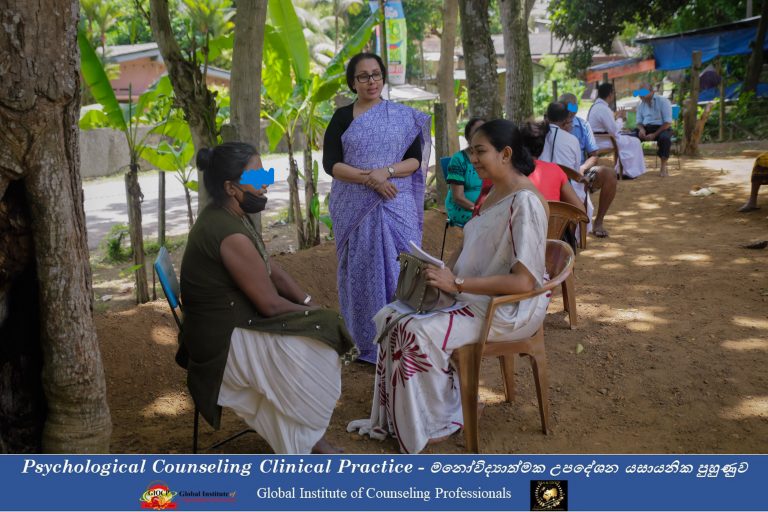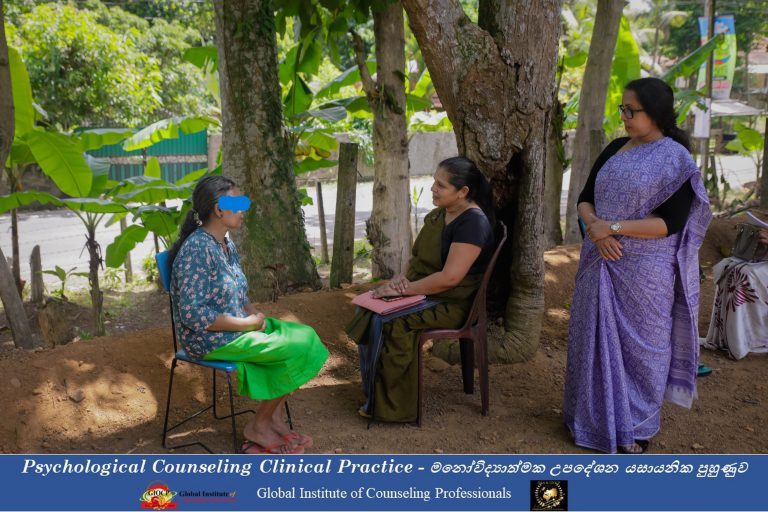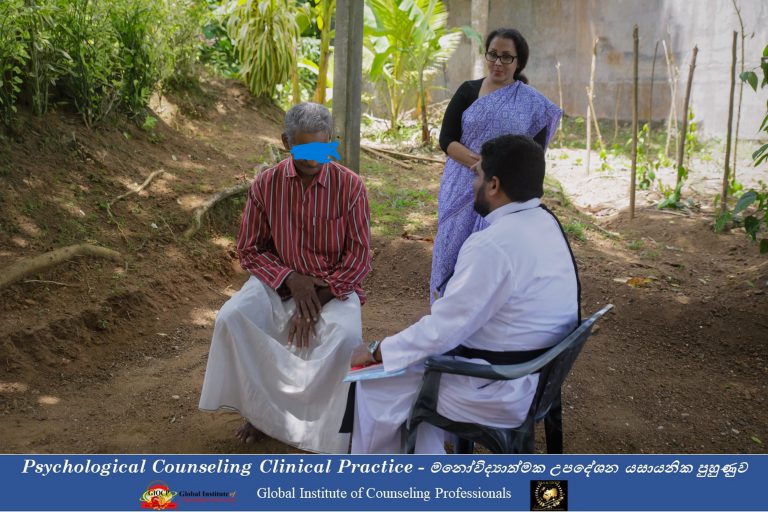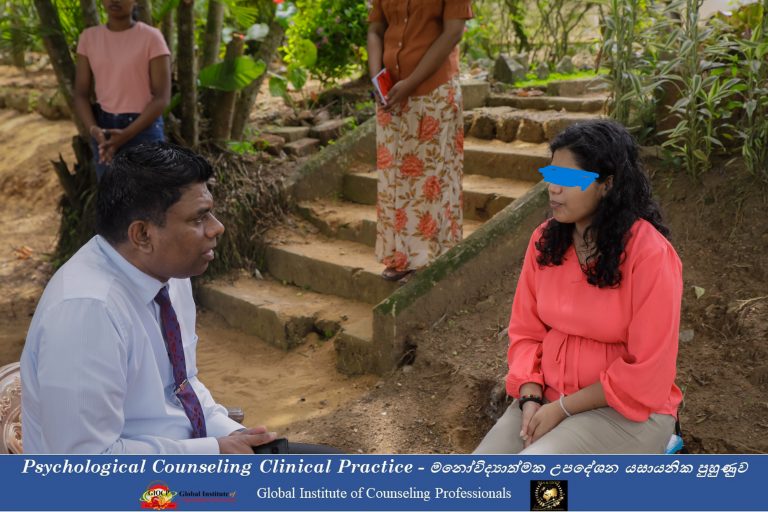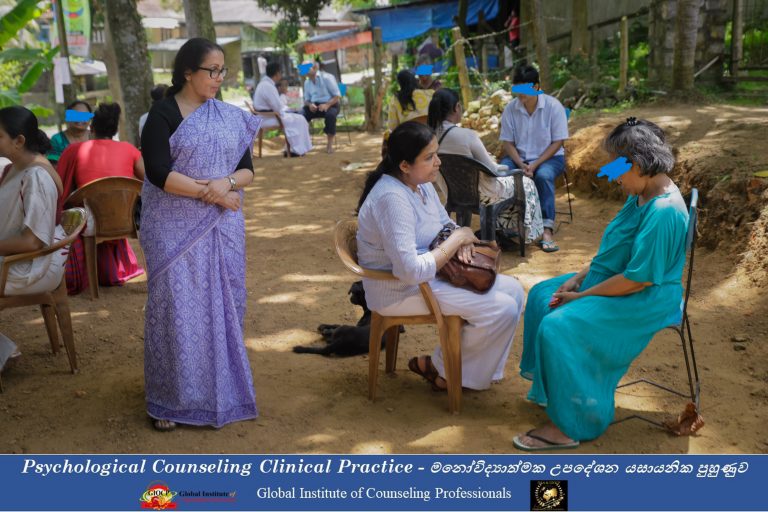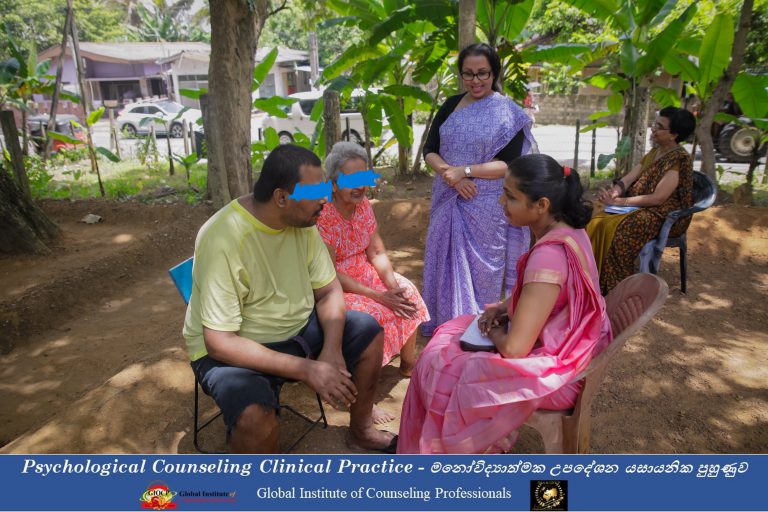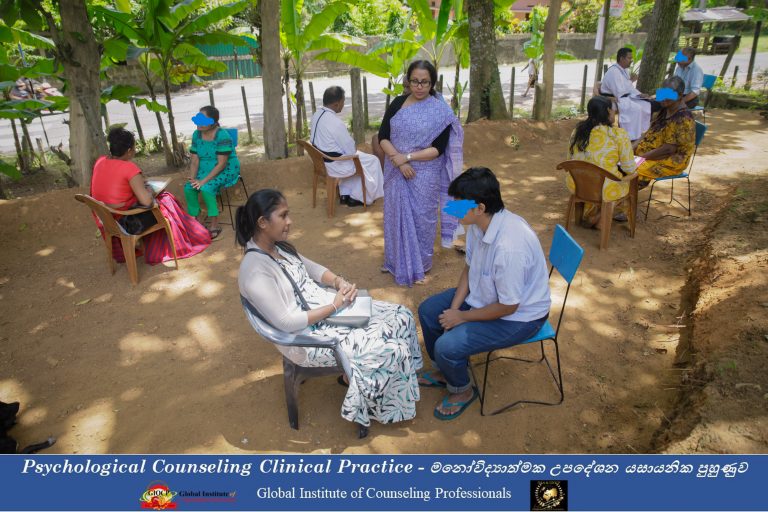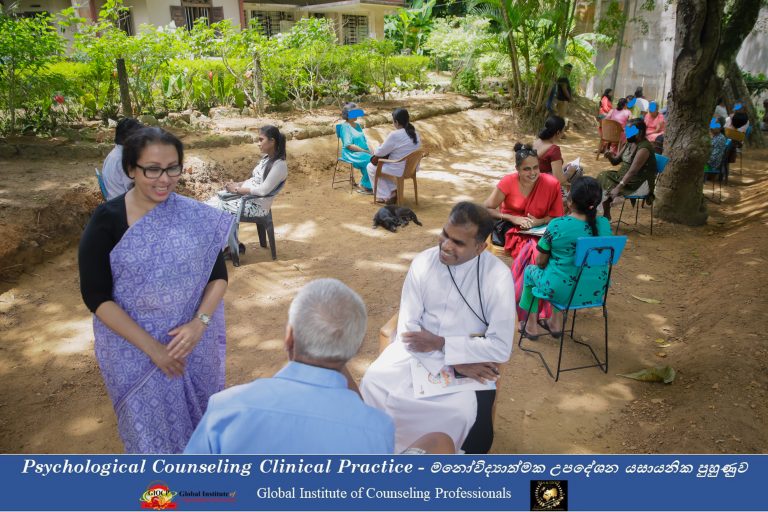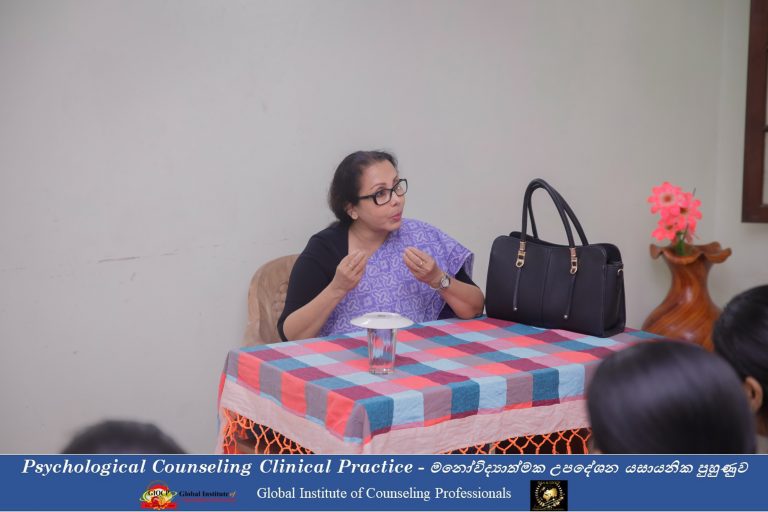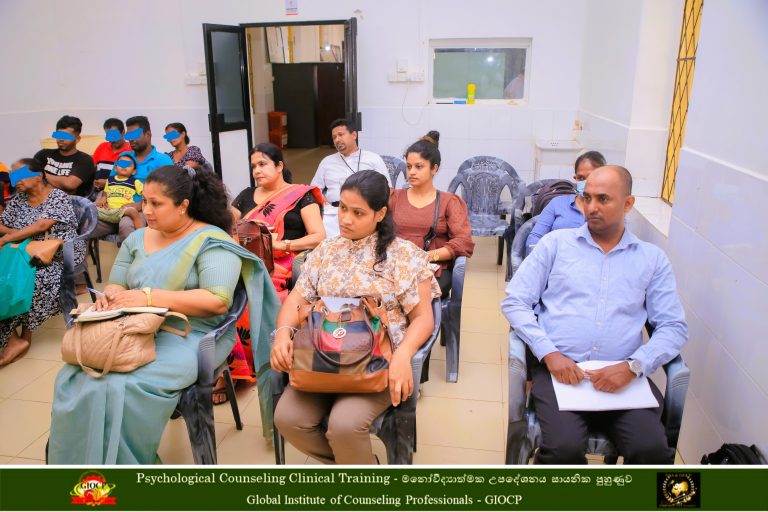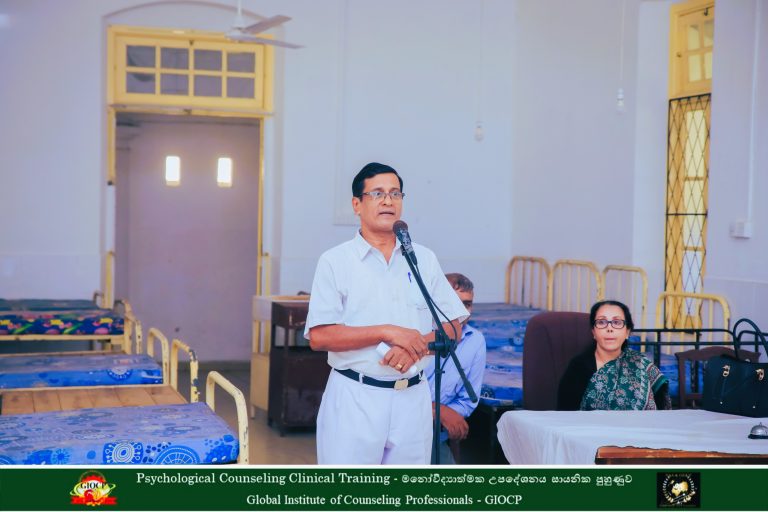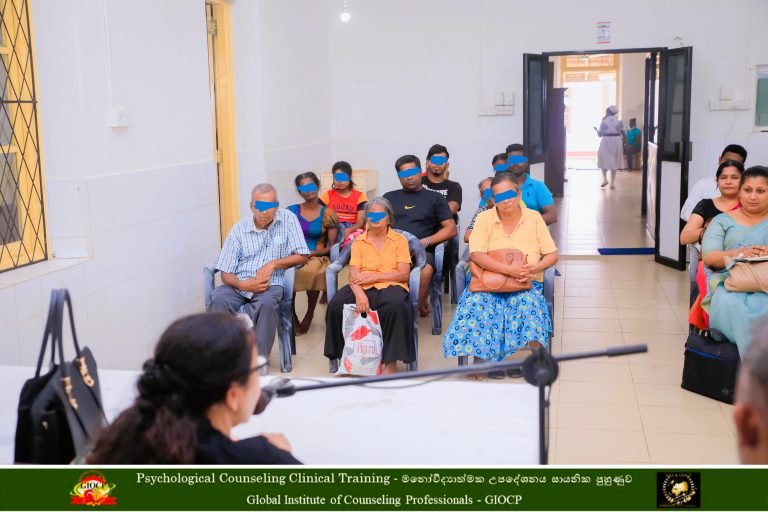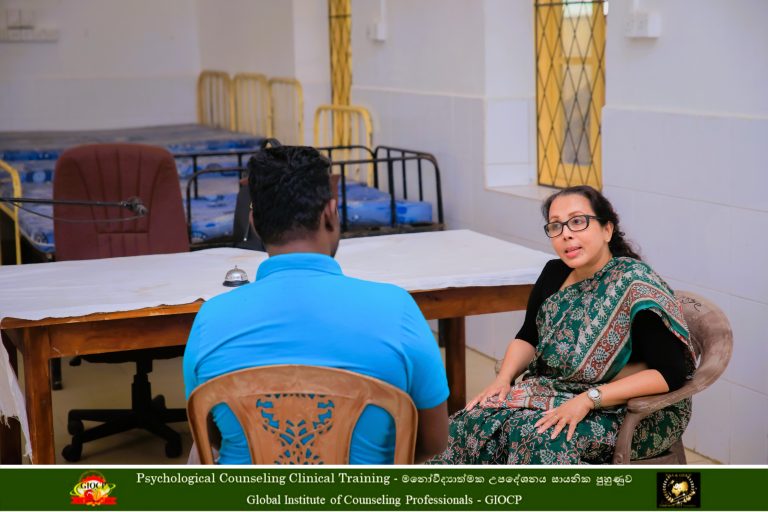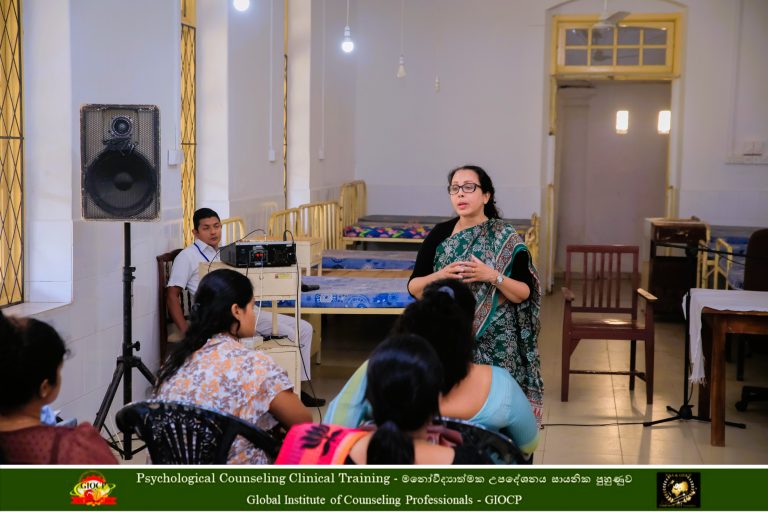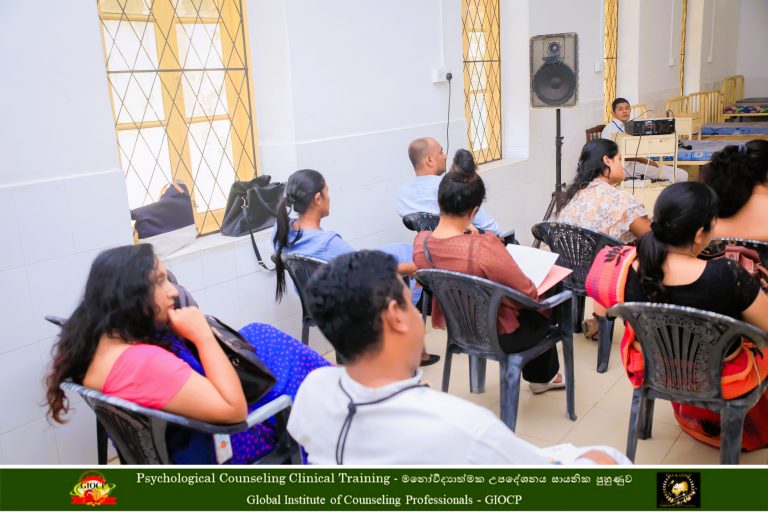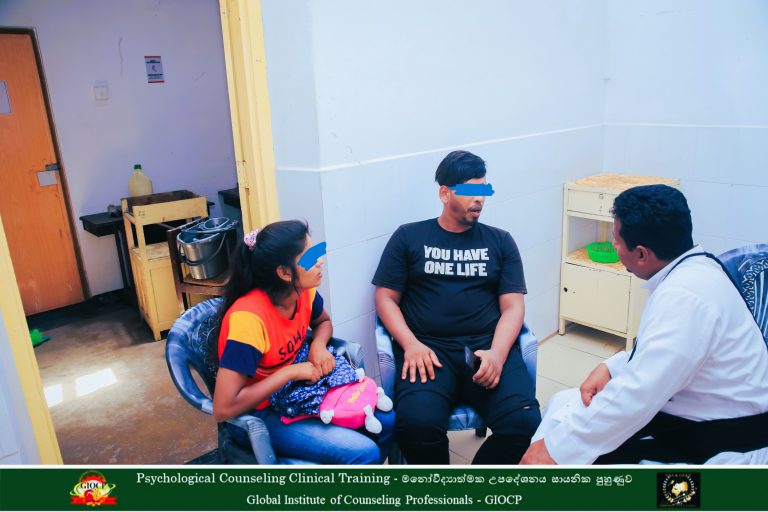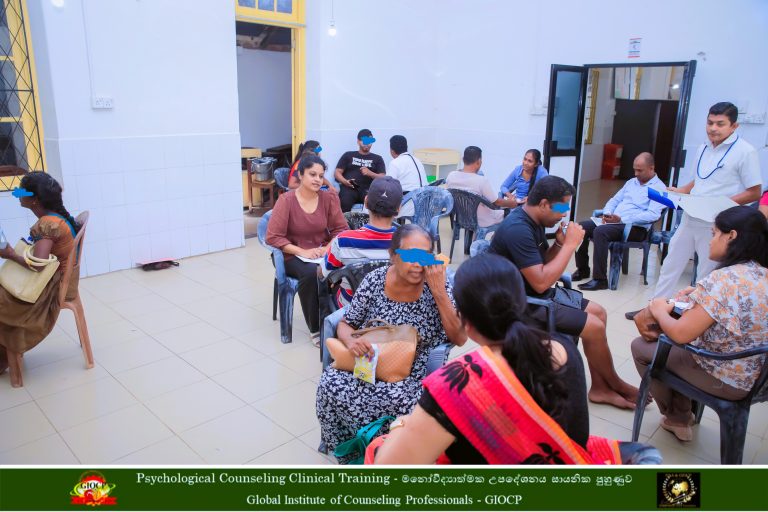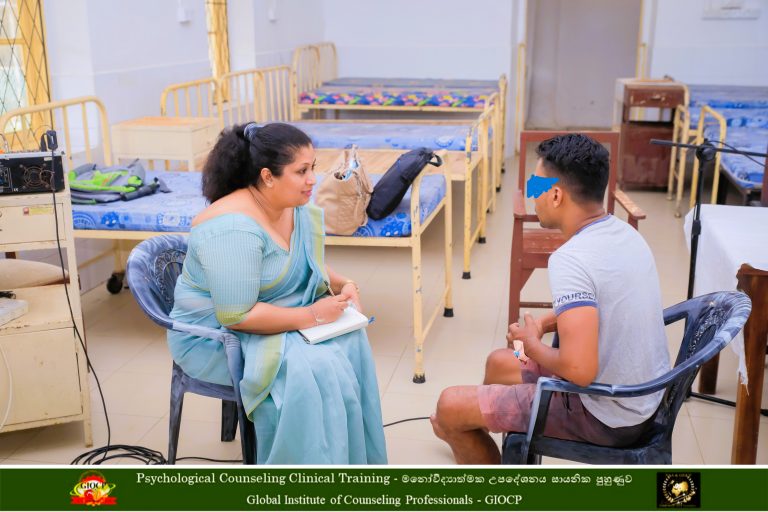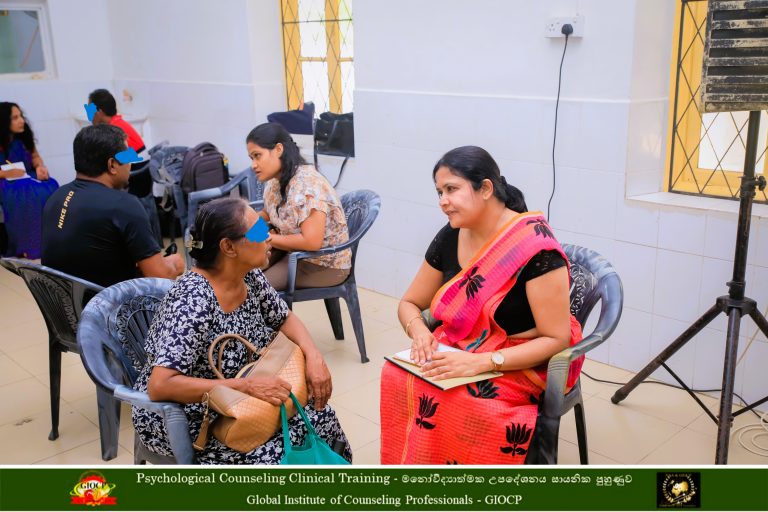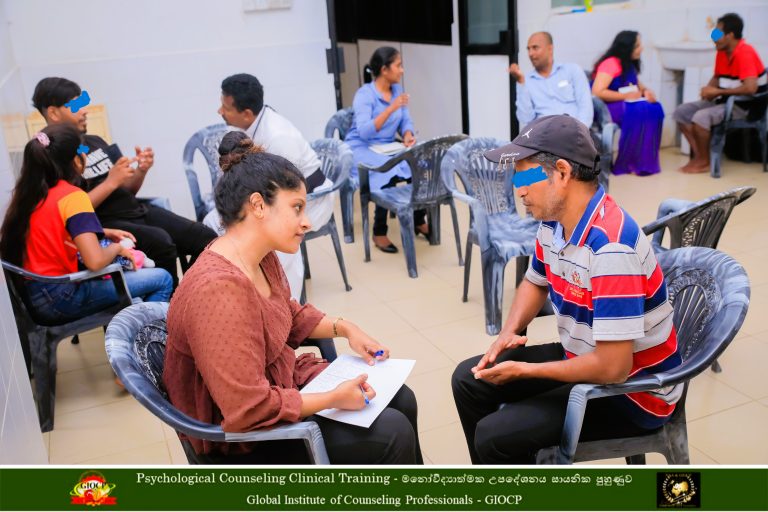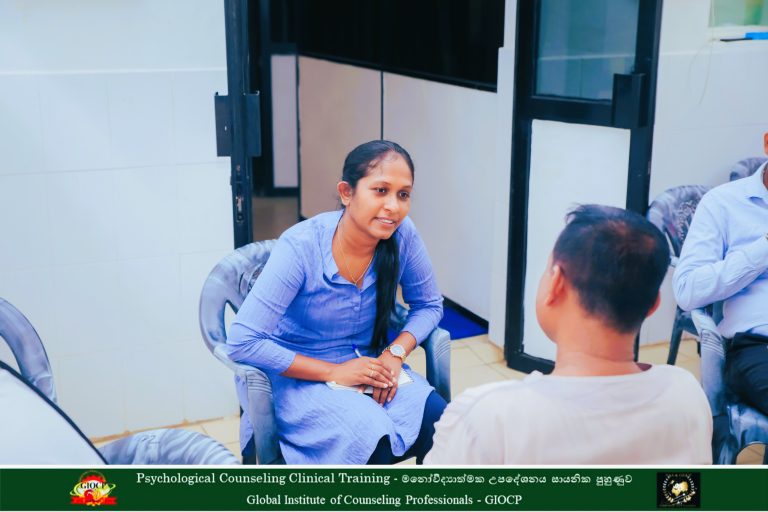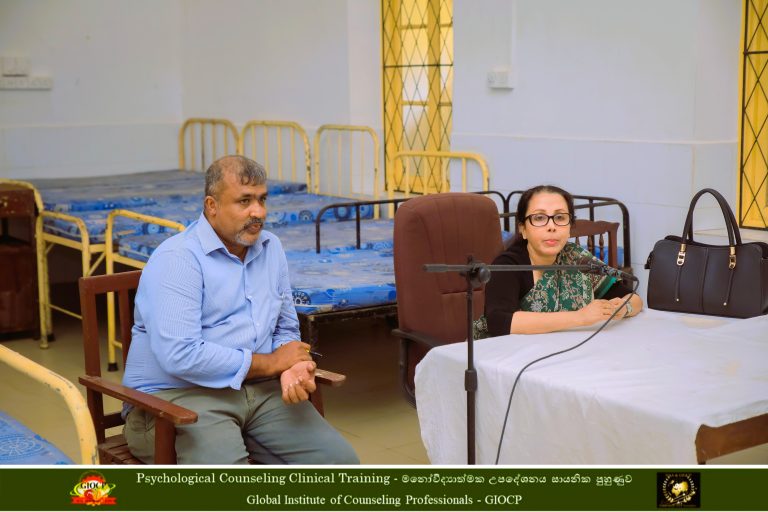 GLOBAL CONFERENCE ON PROFESSIONAL COUNSELING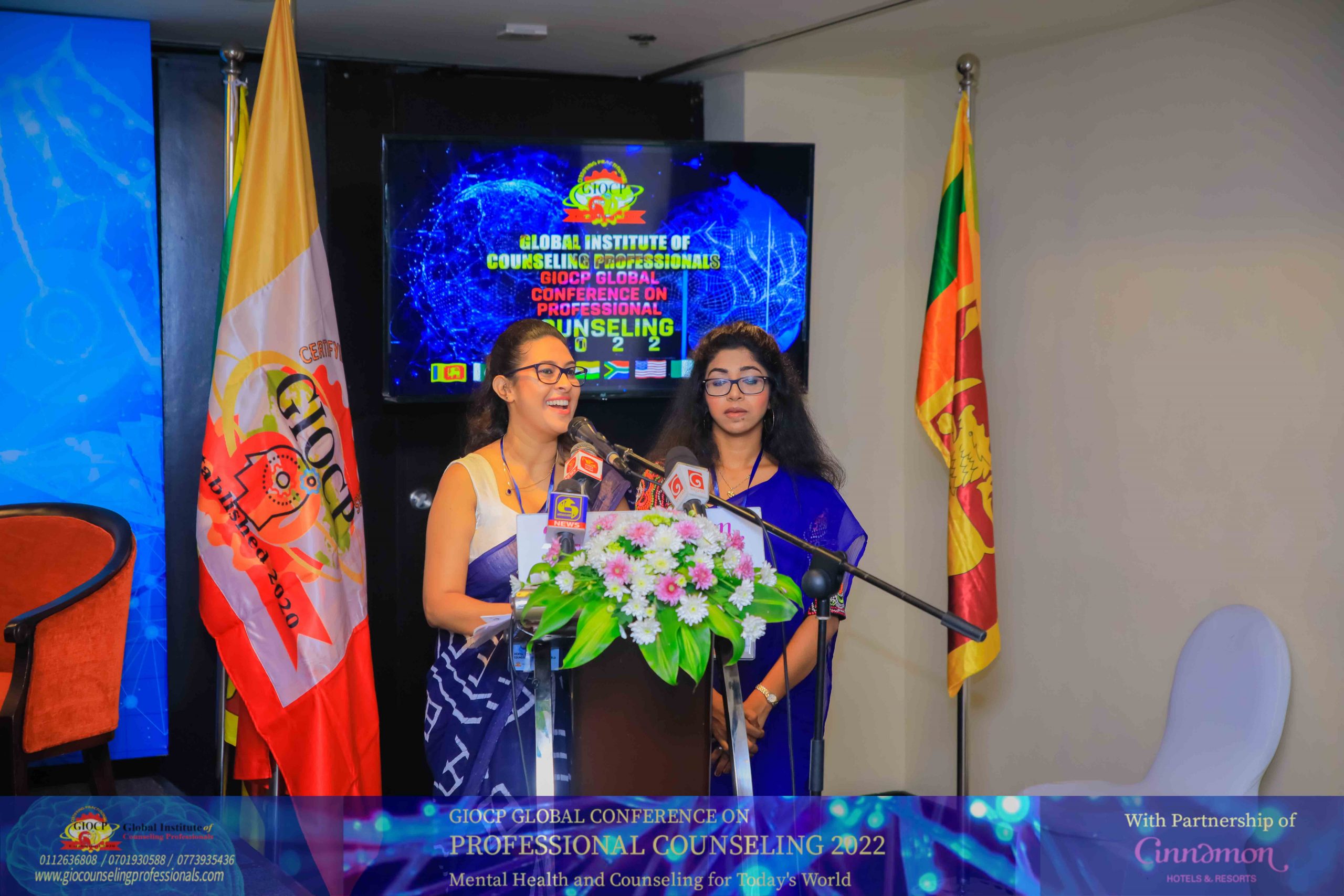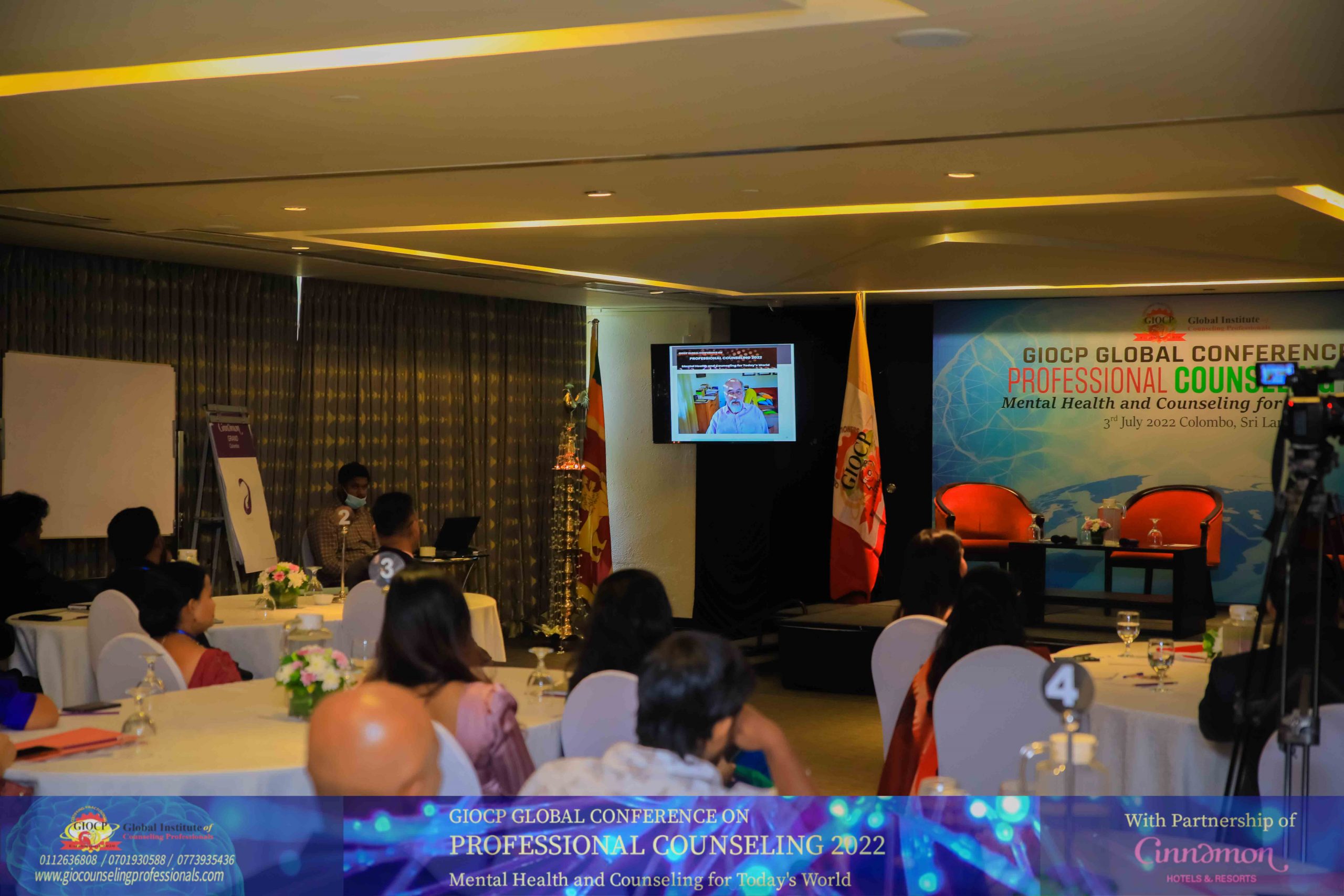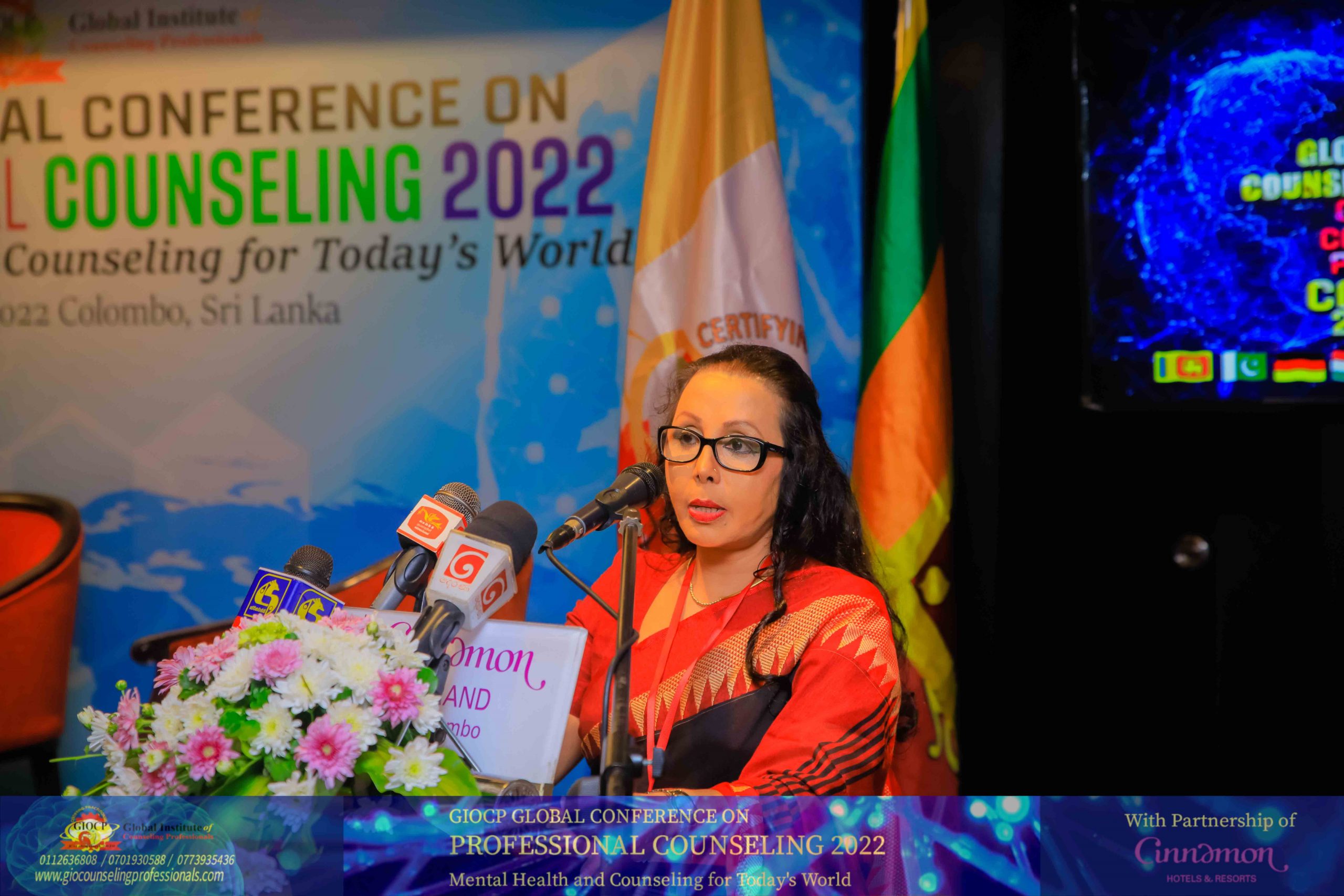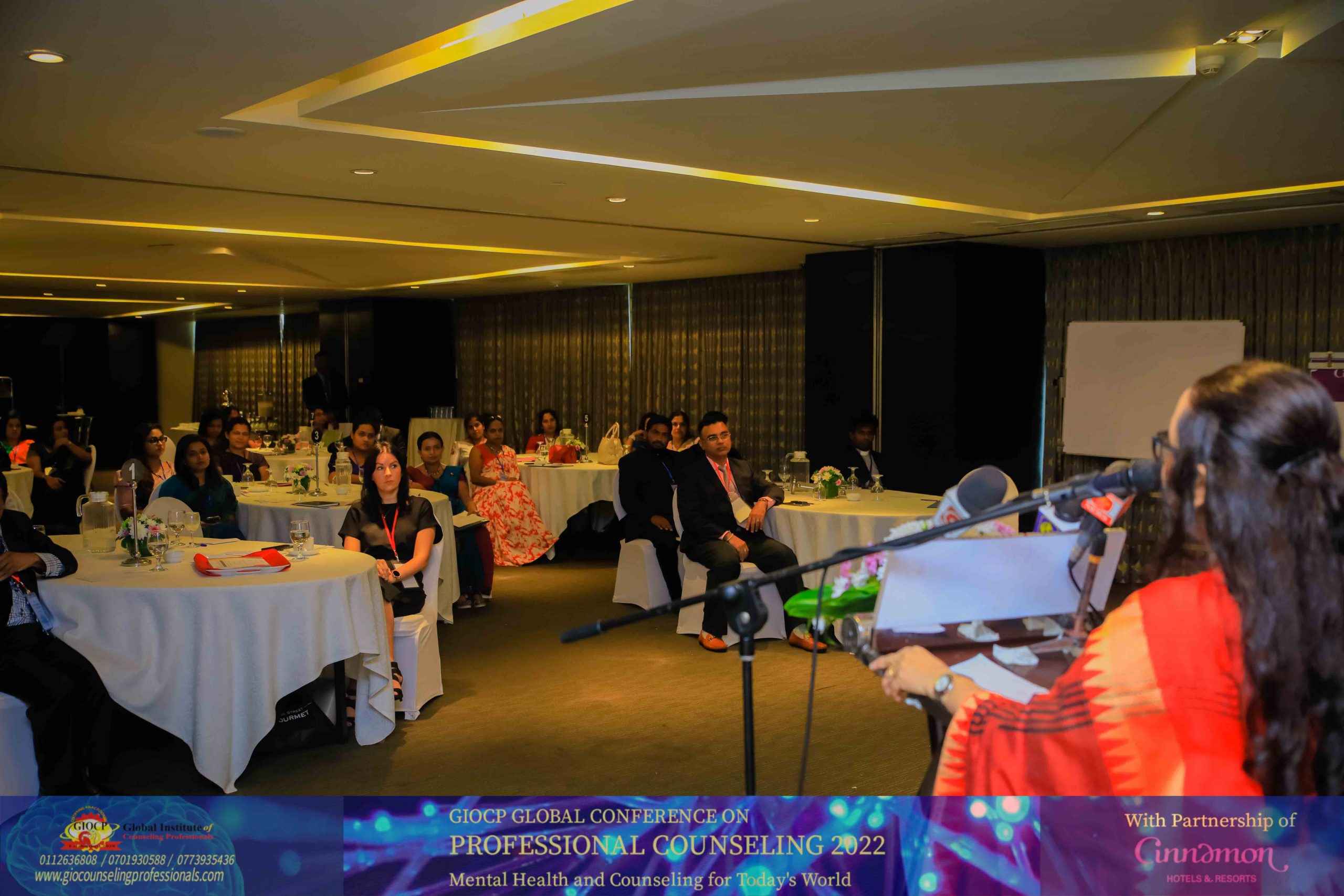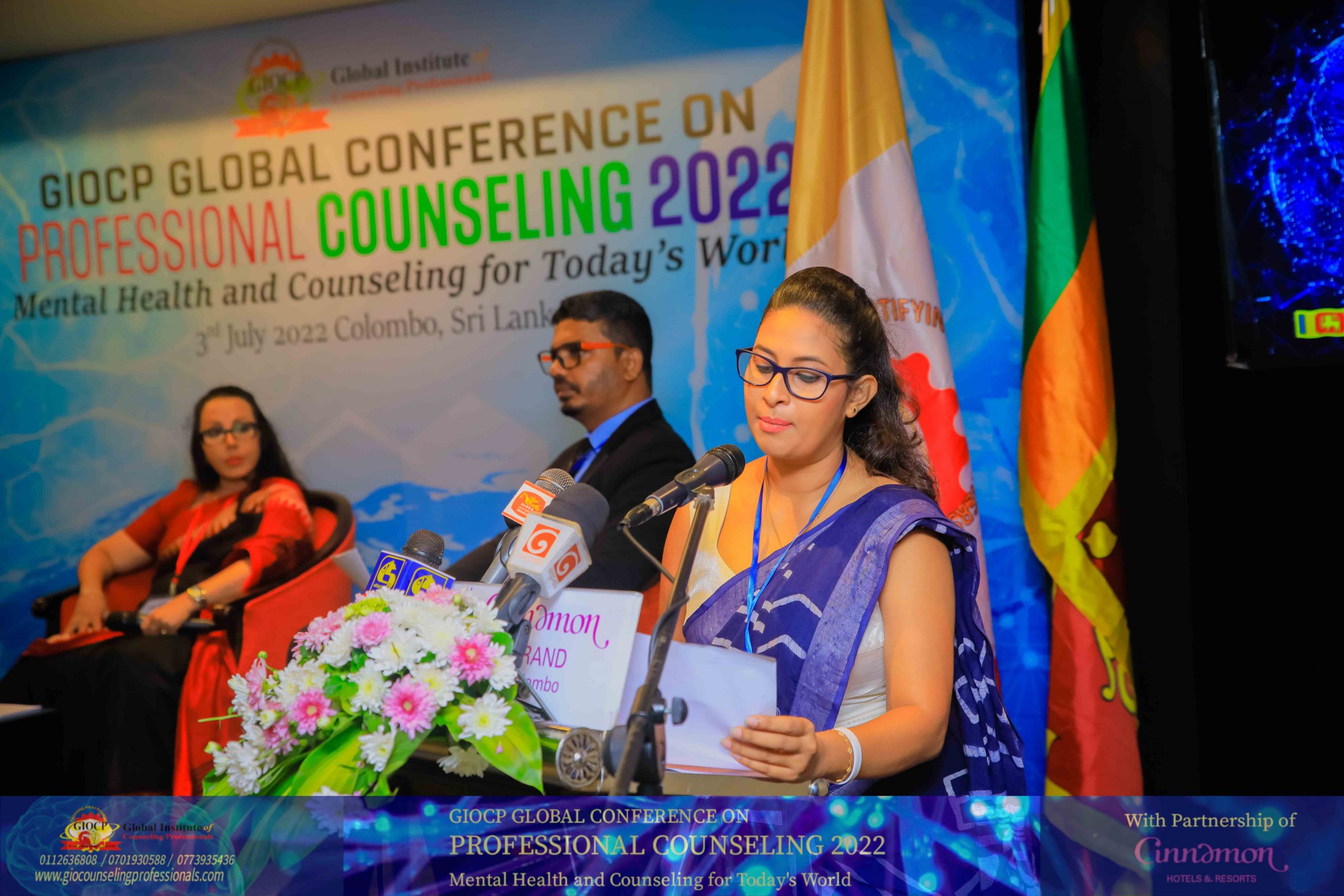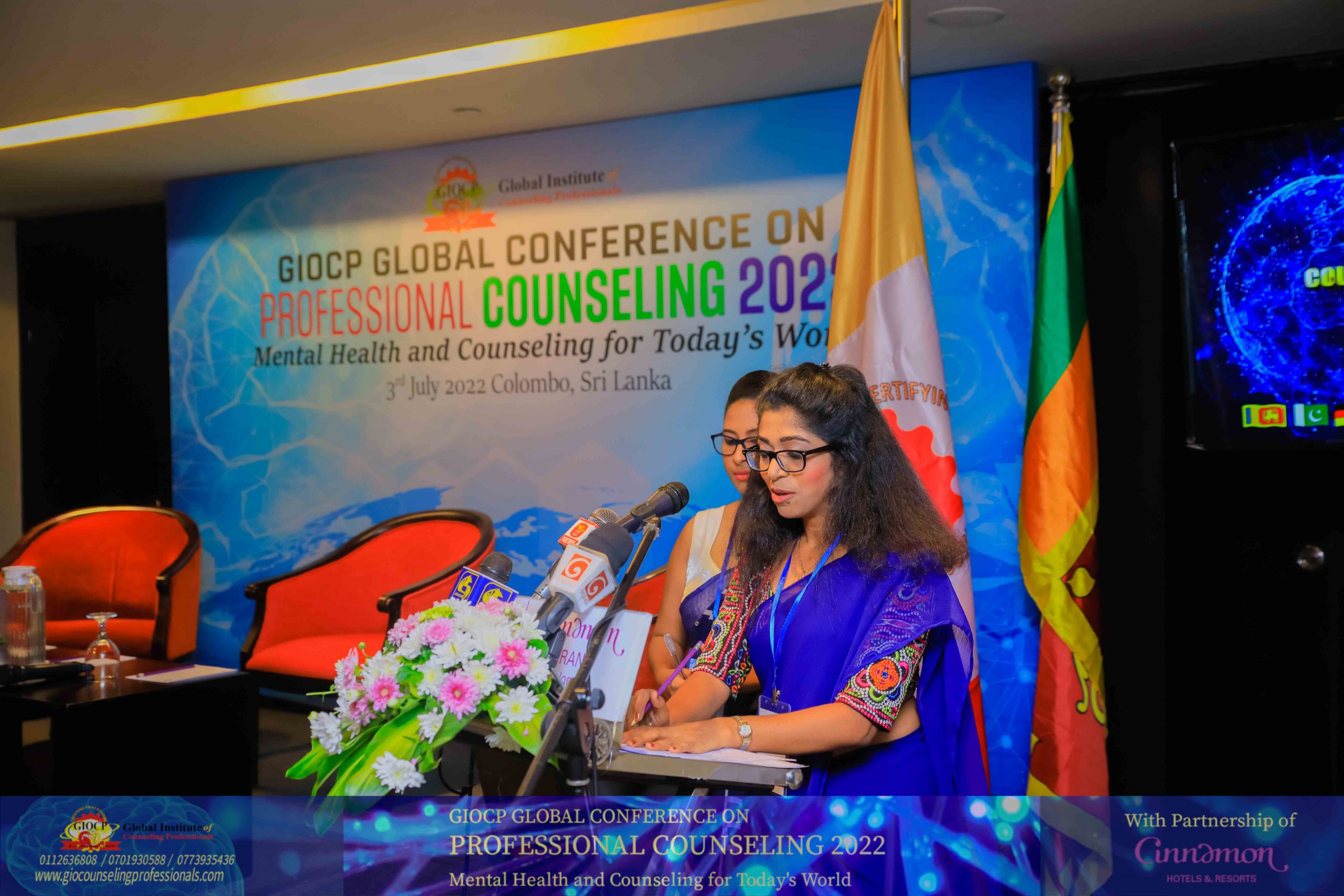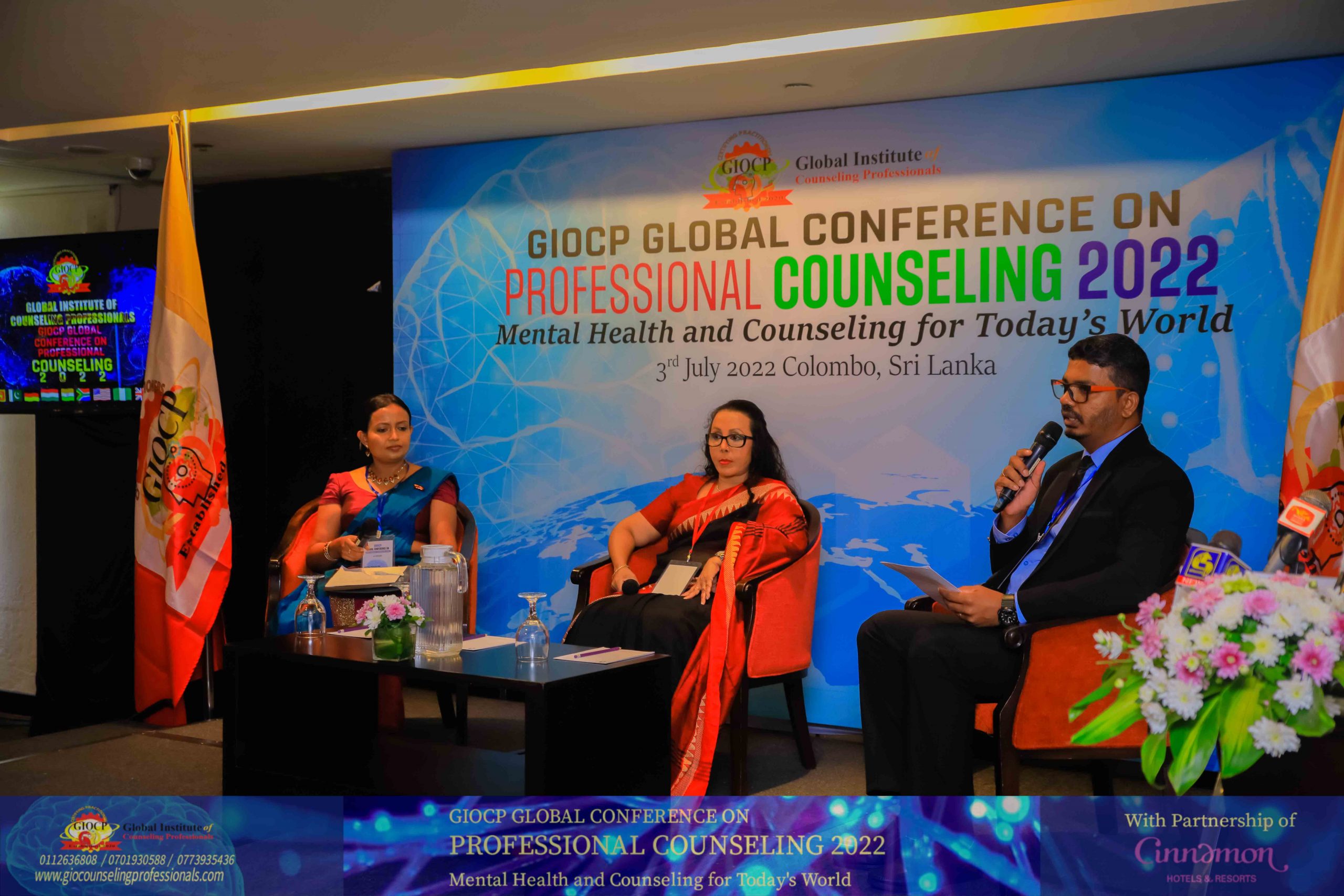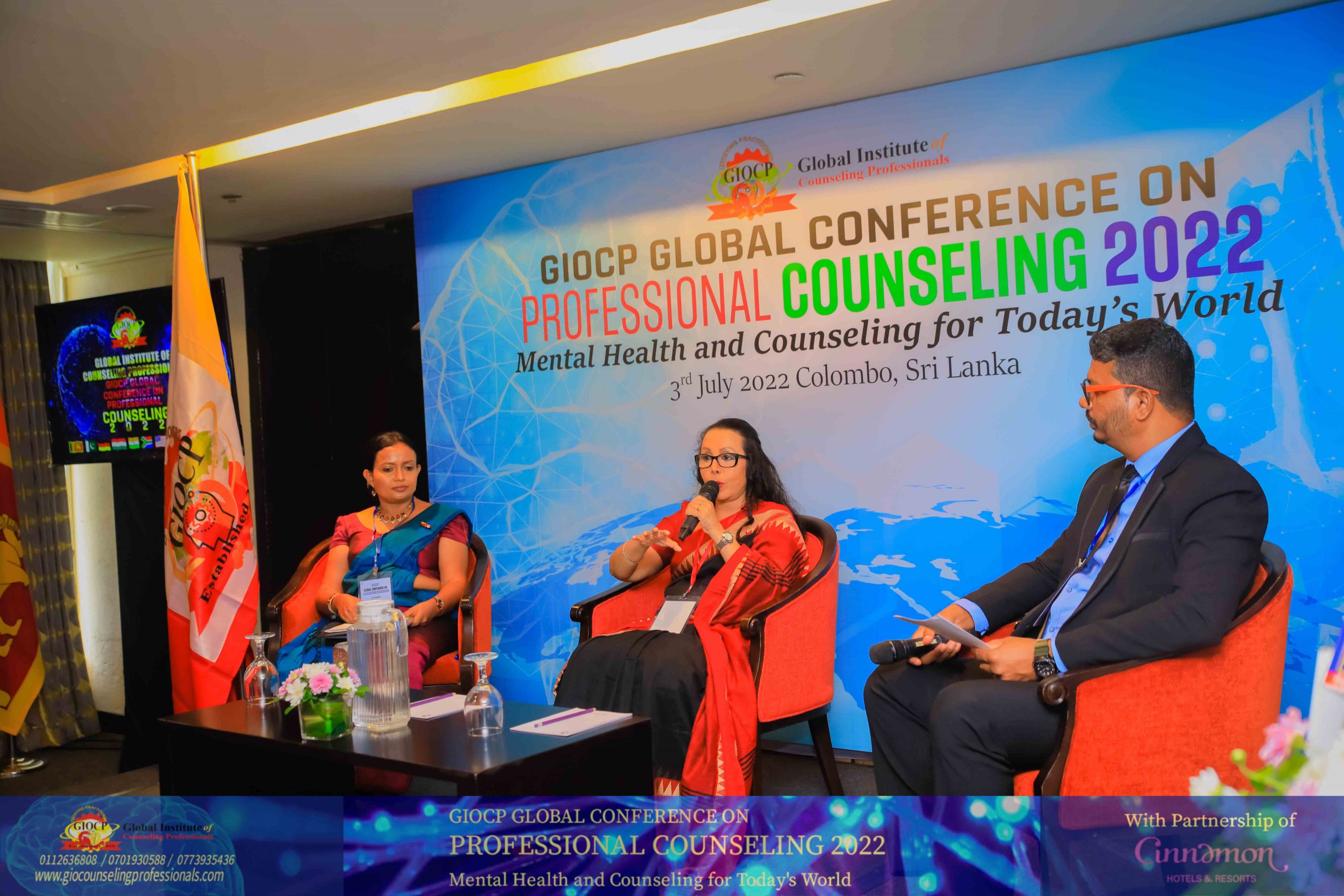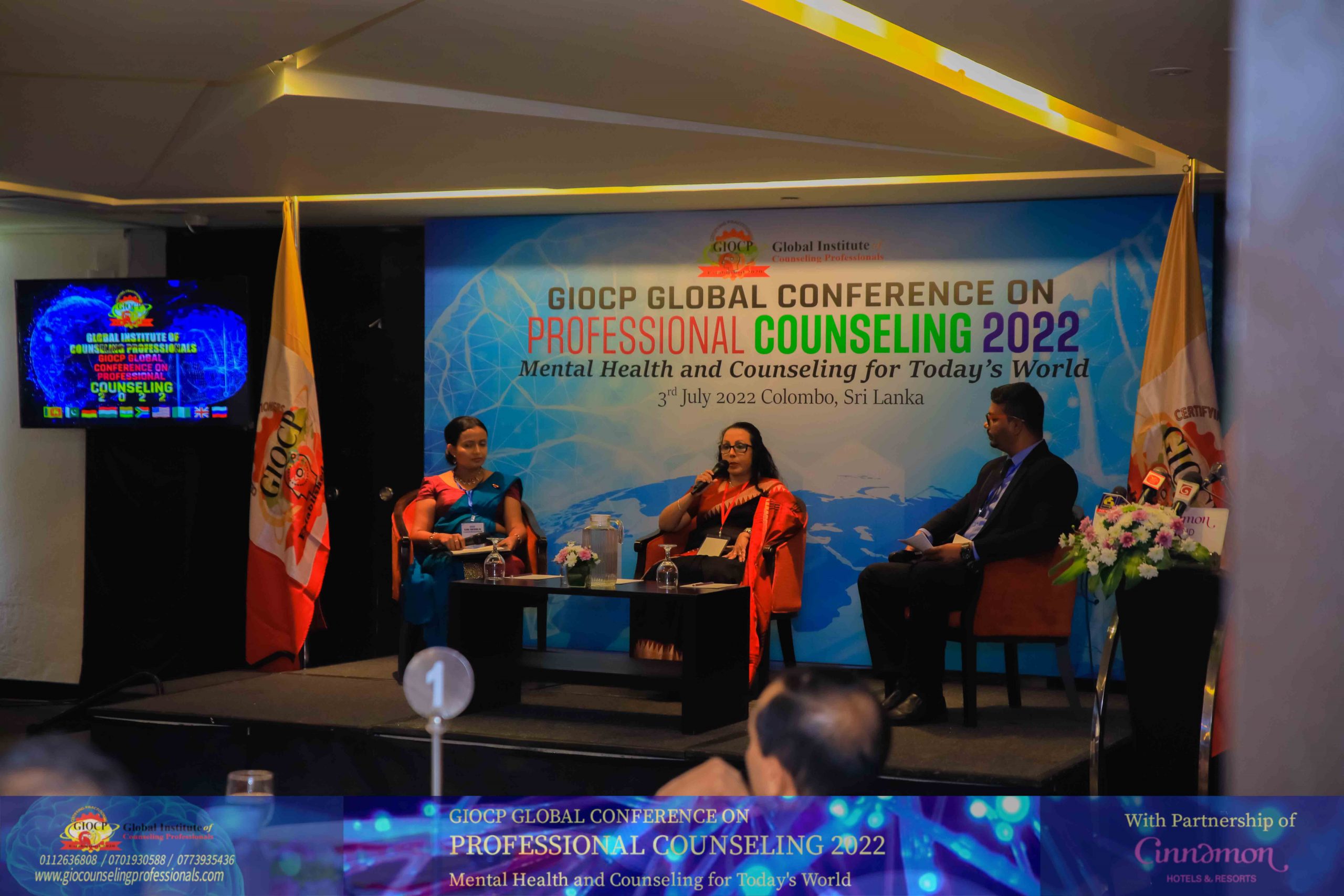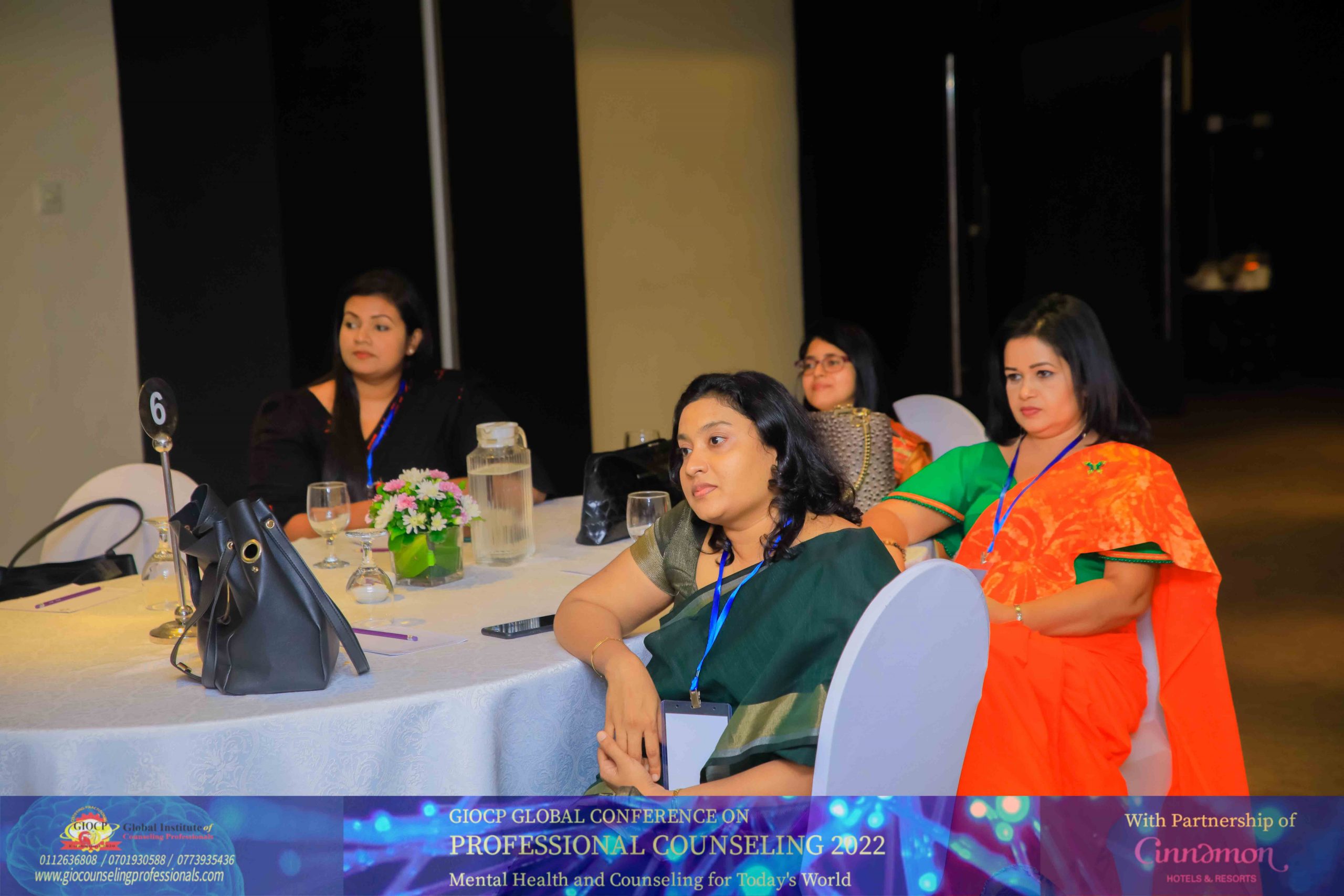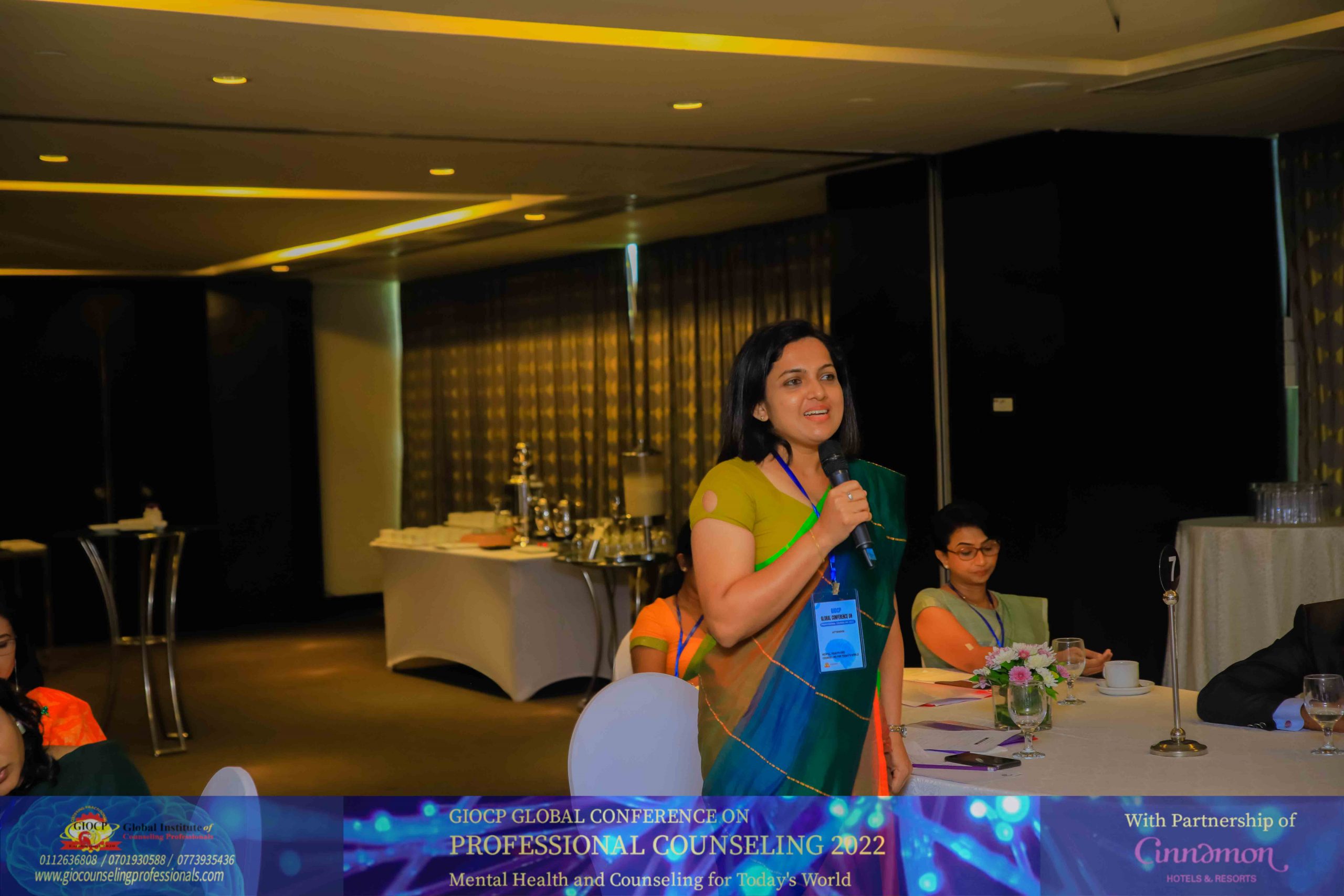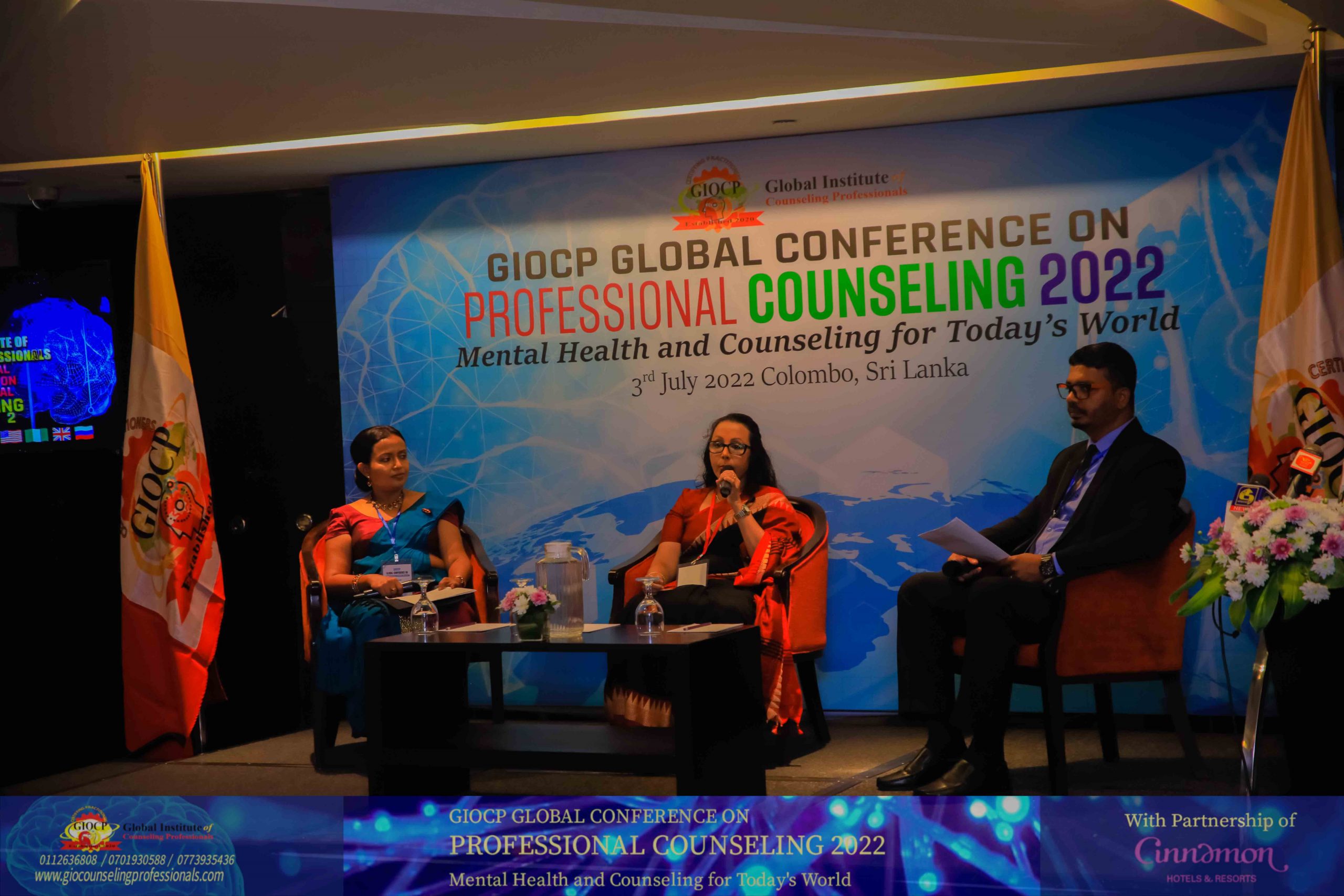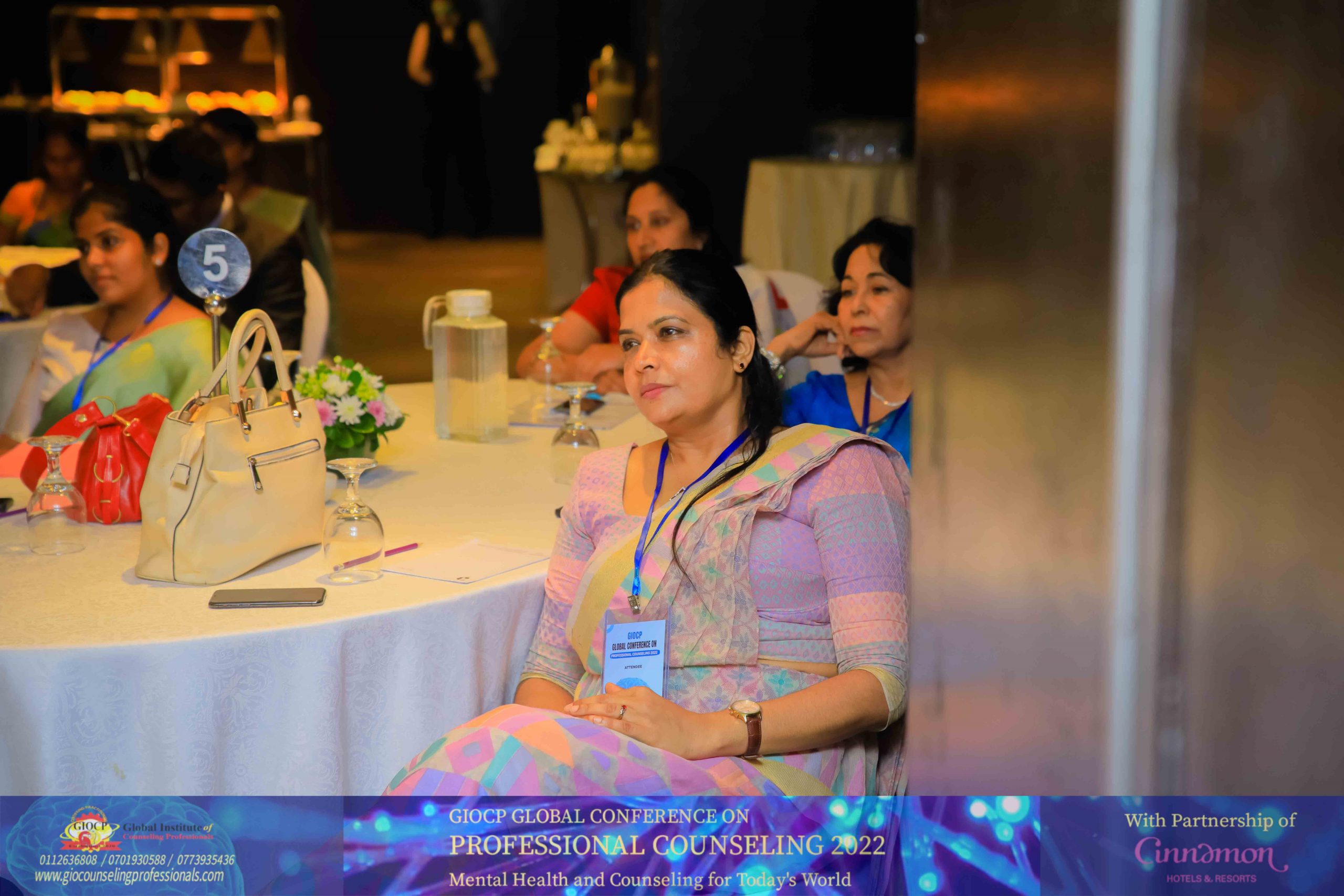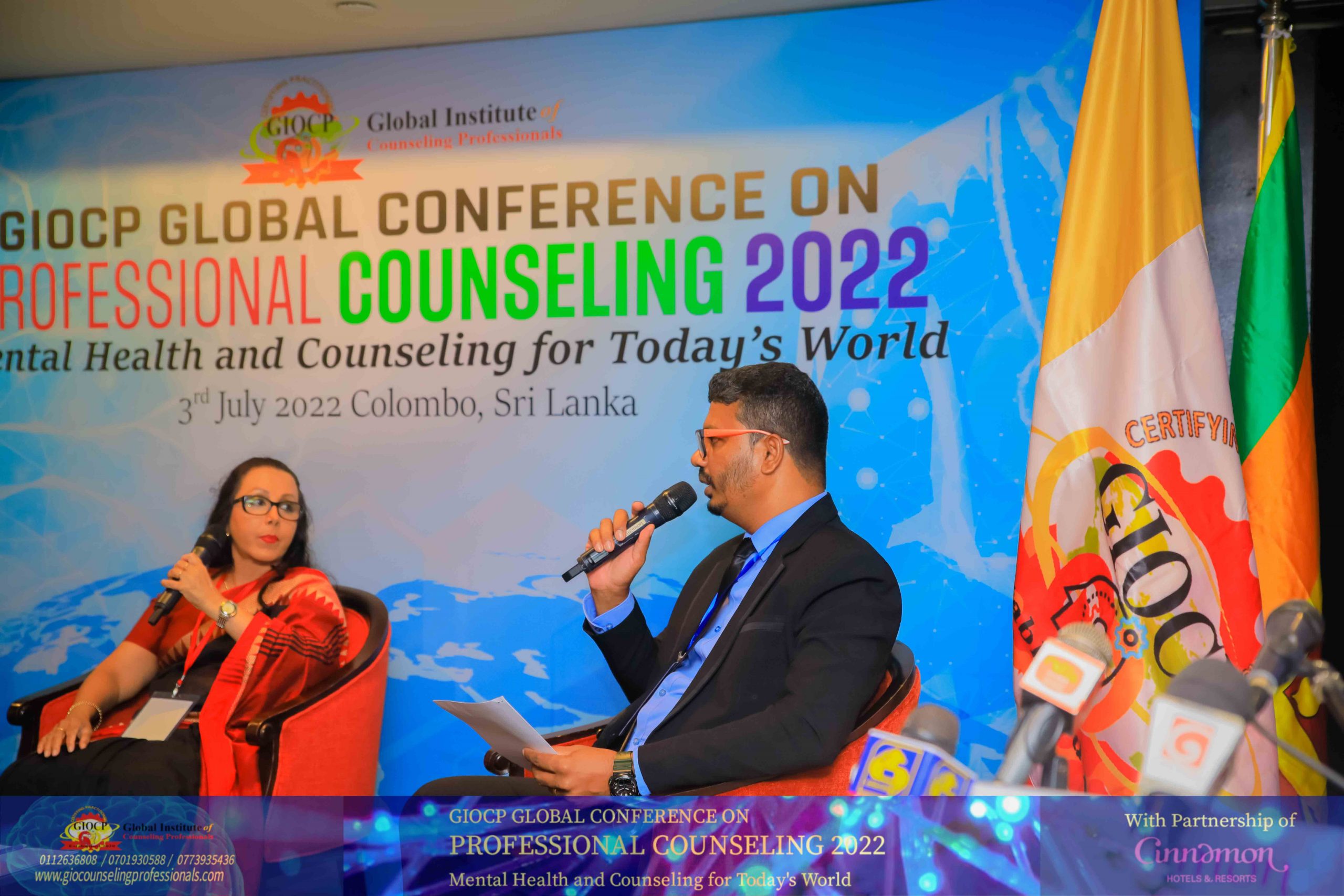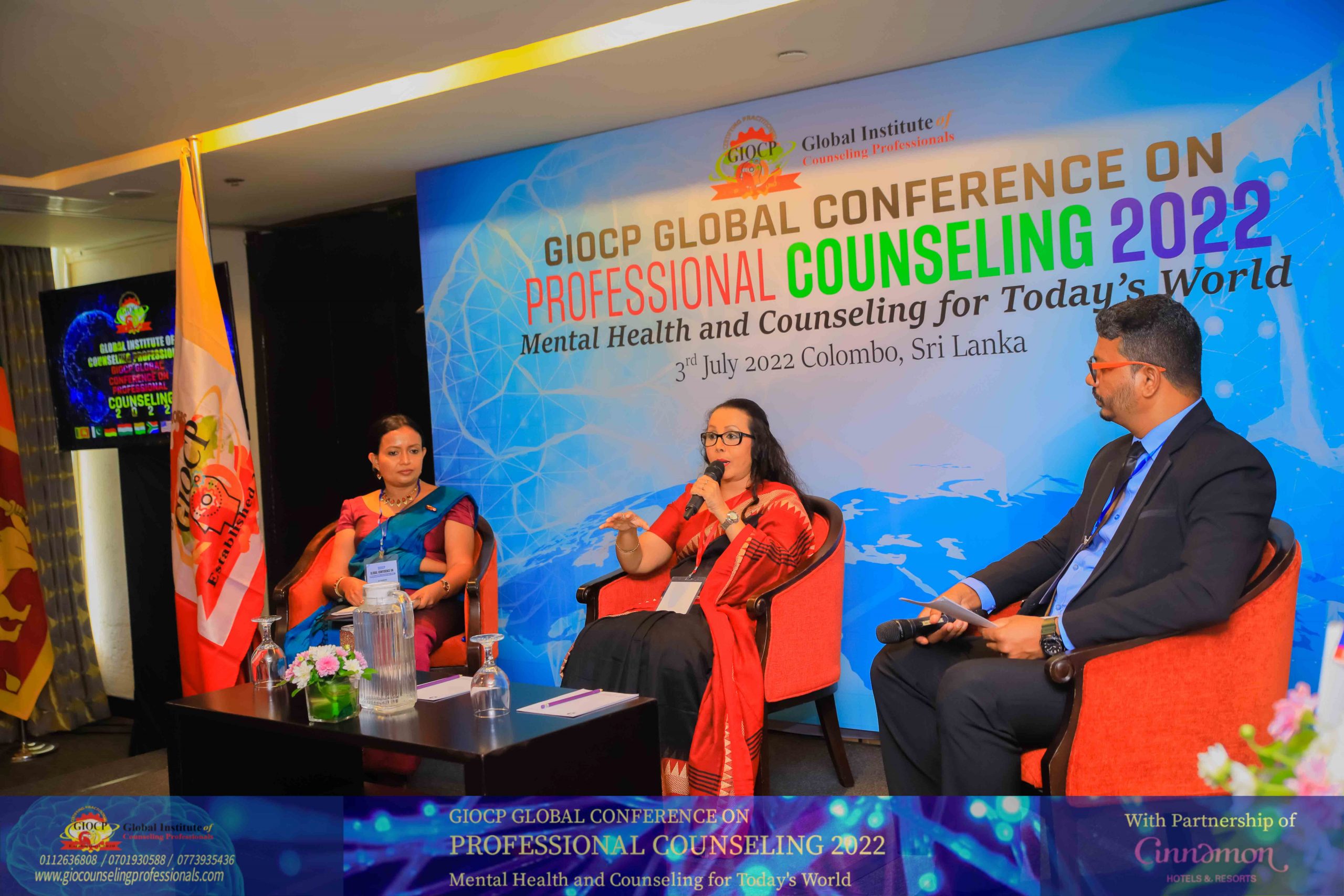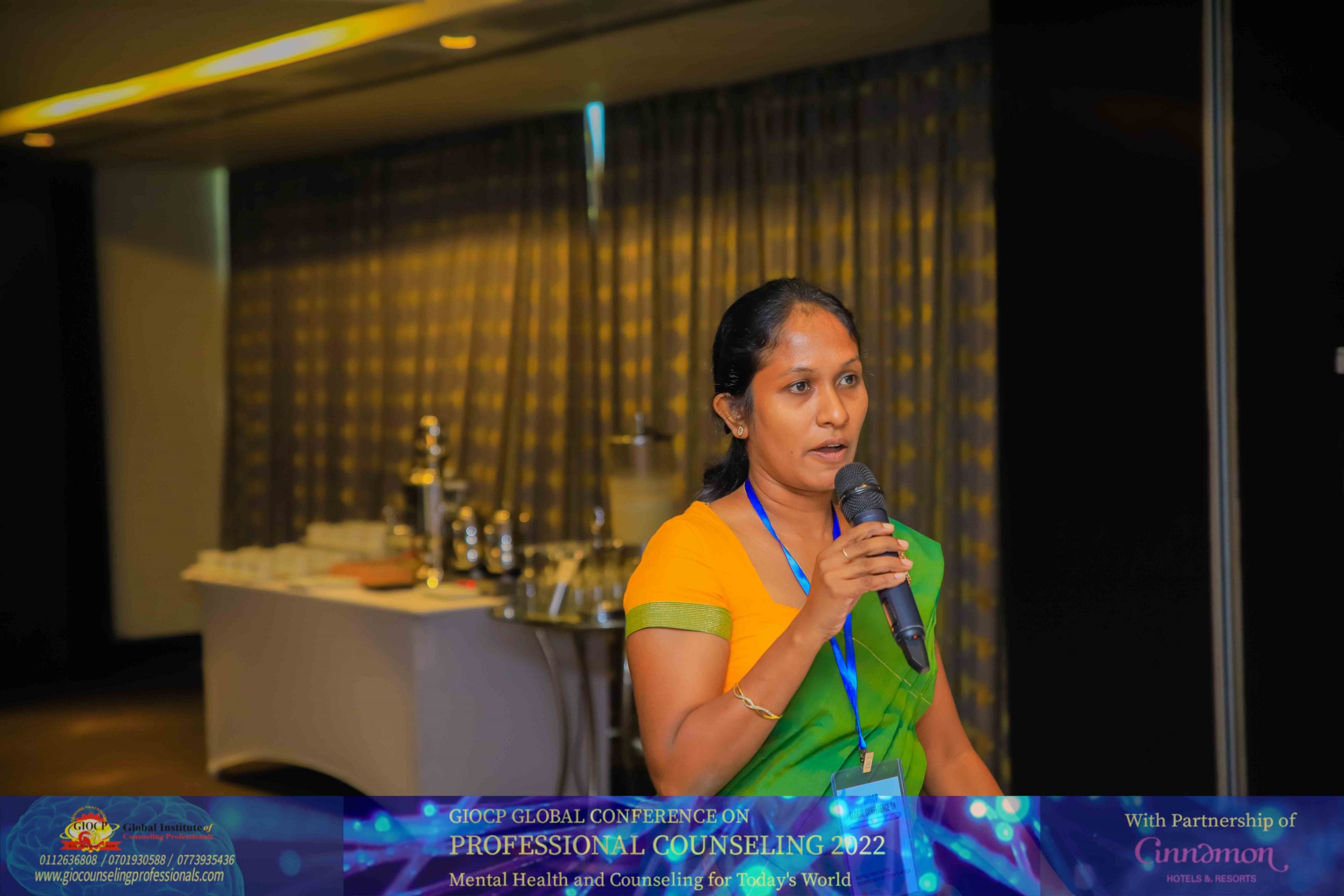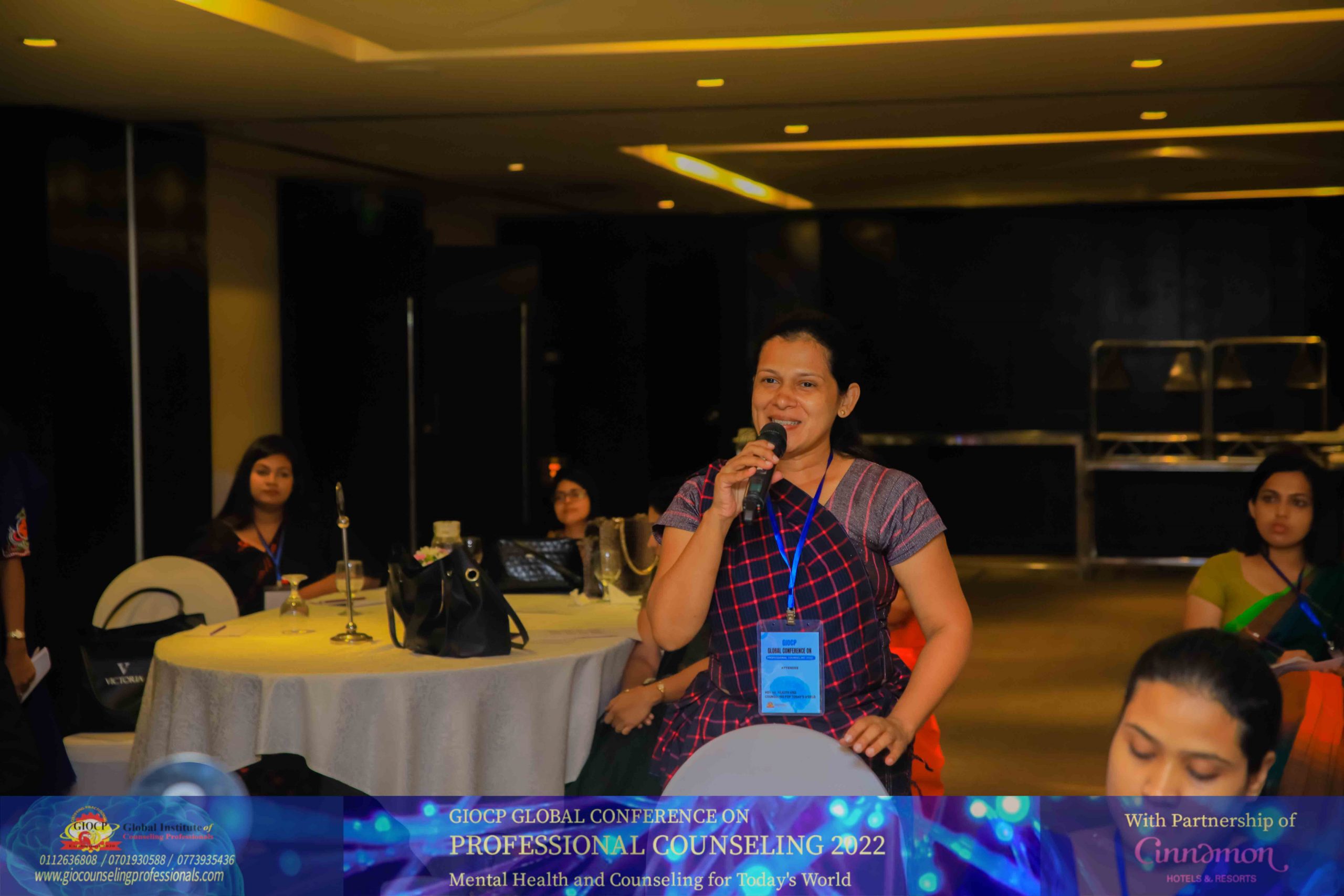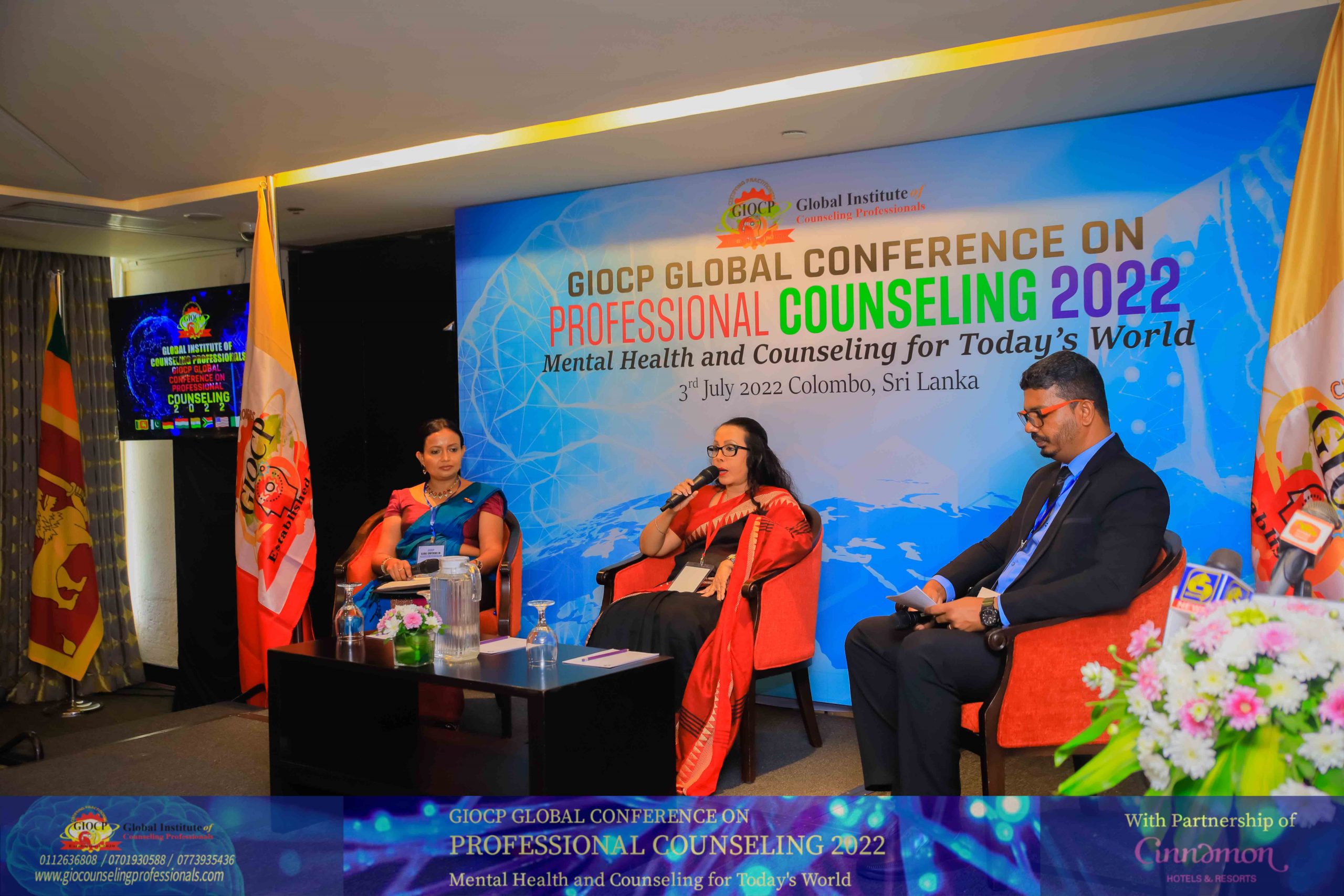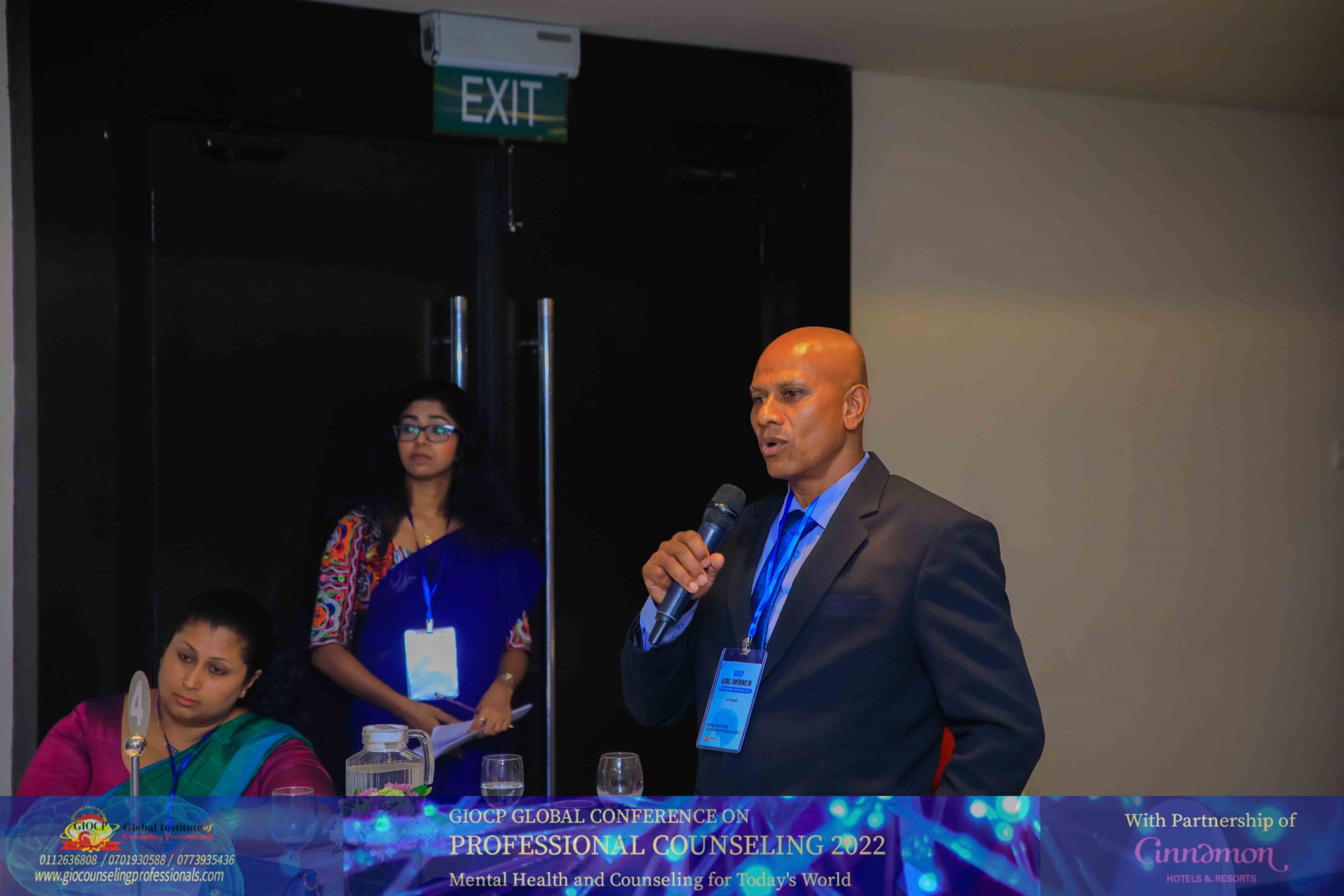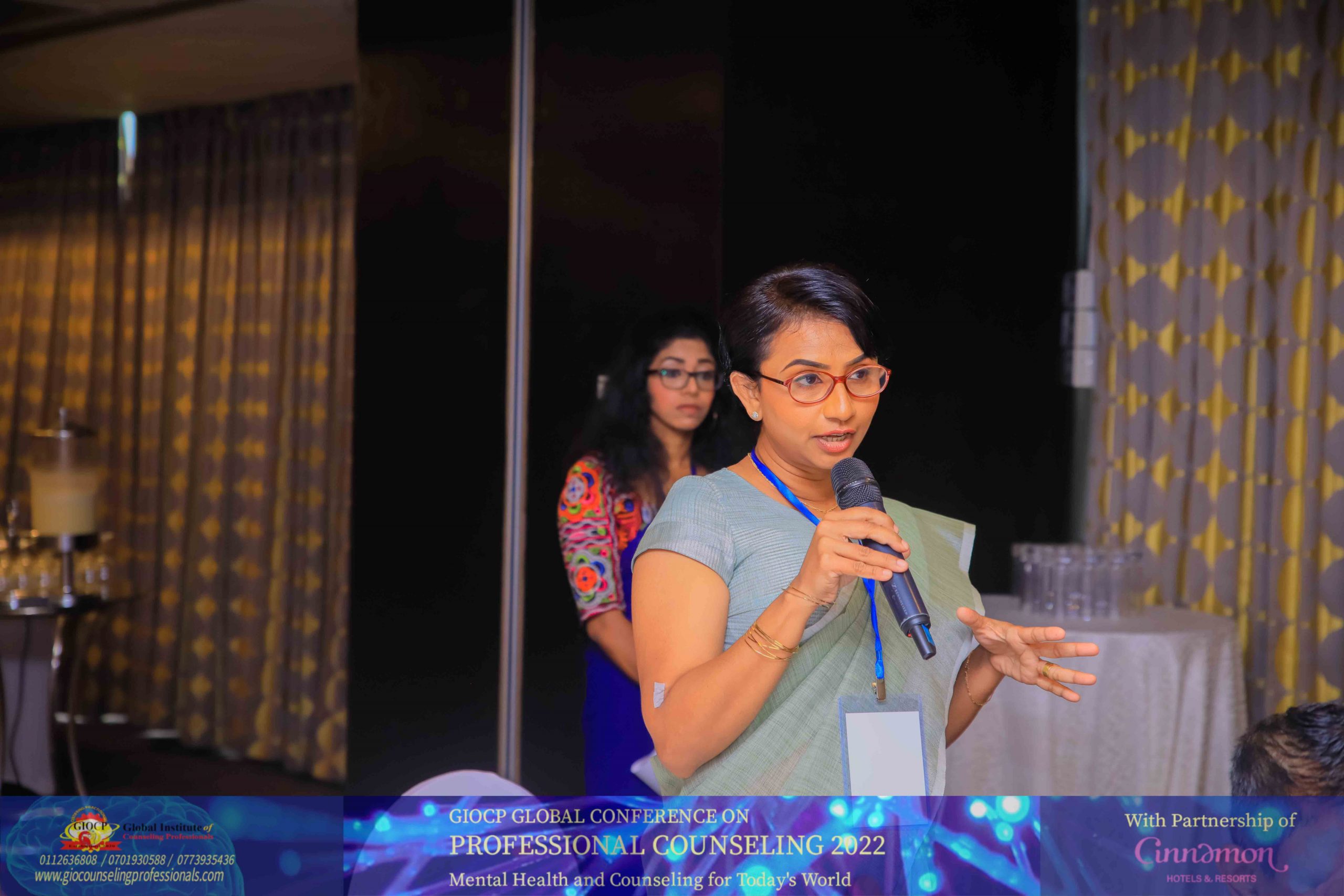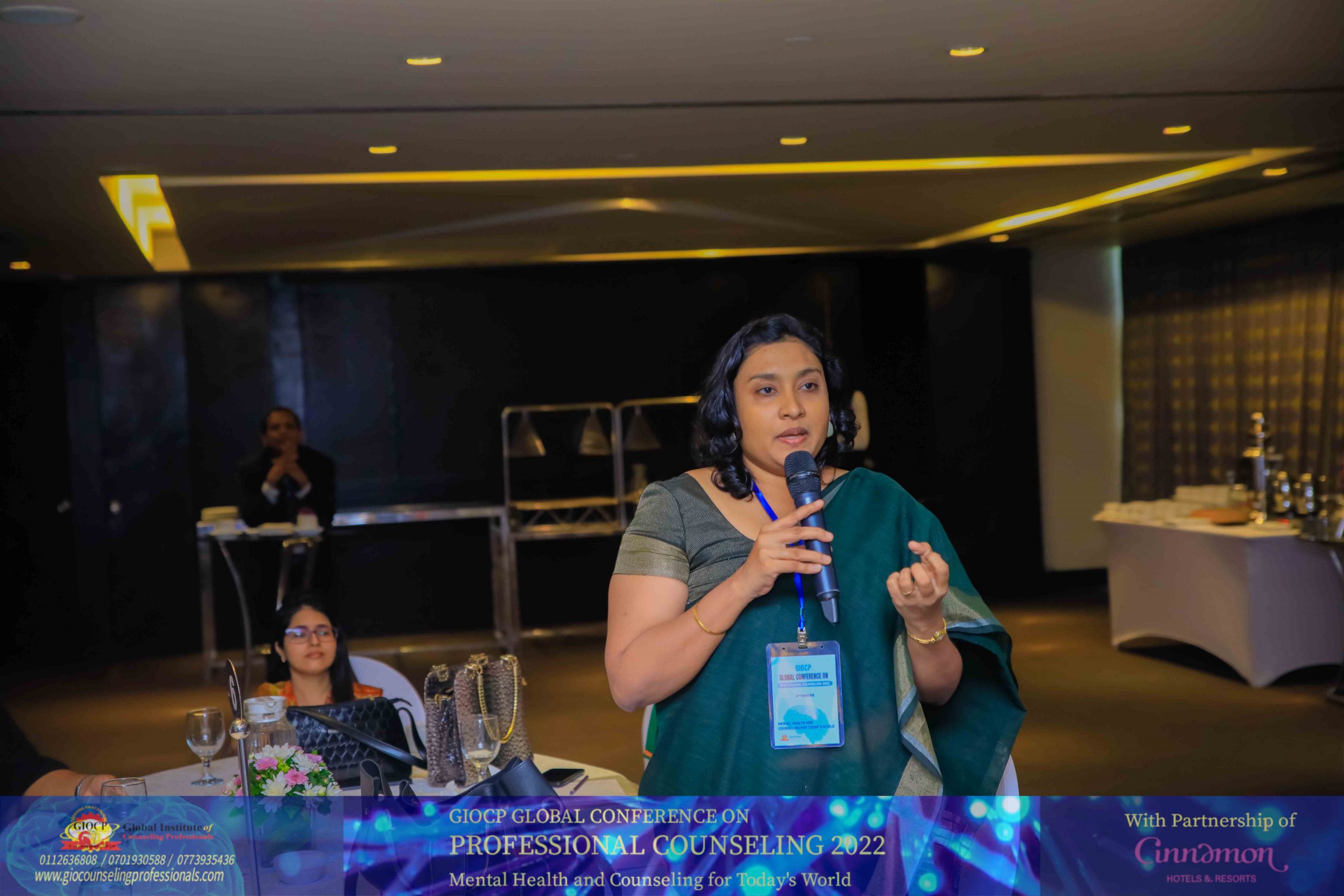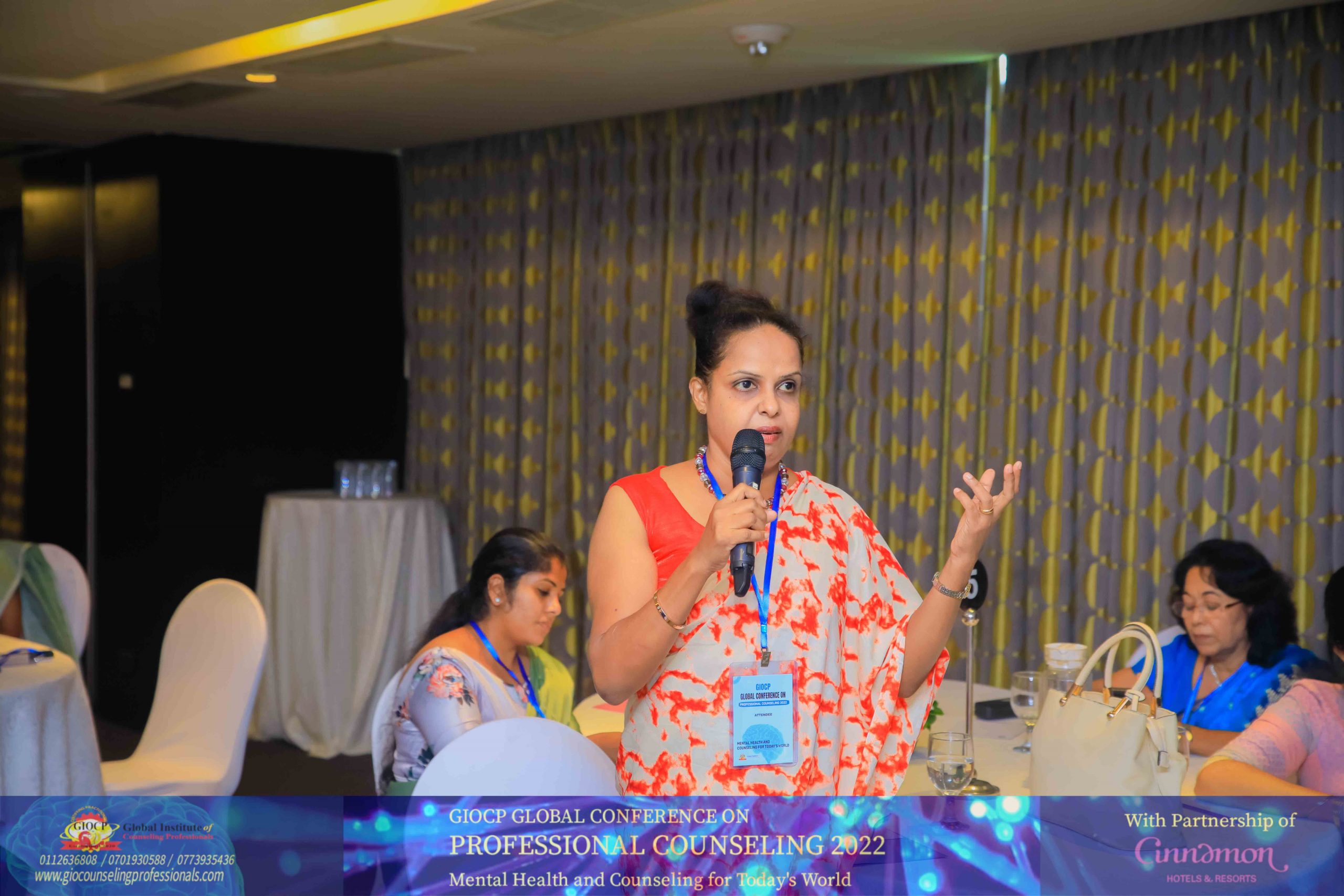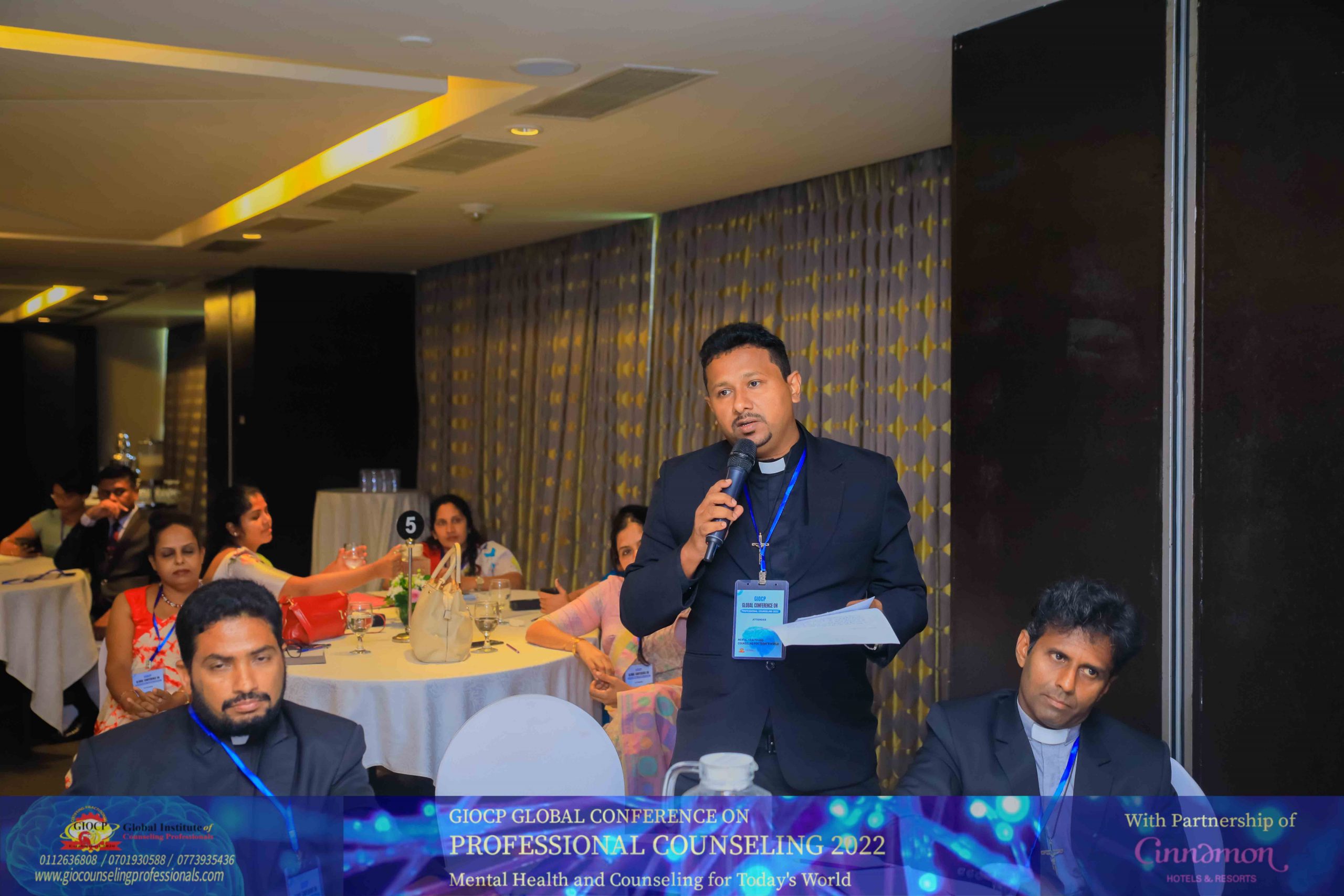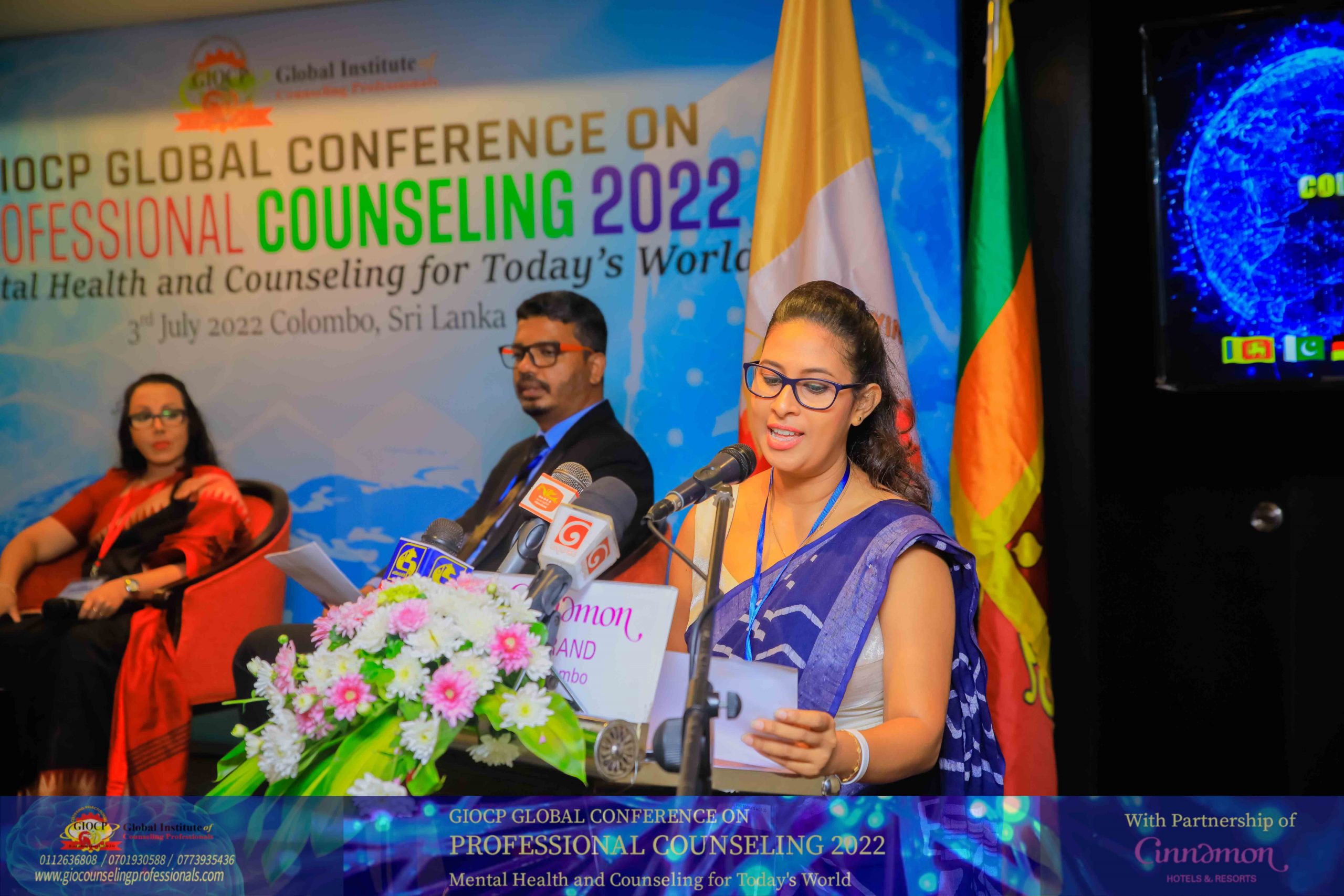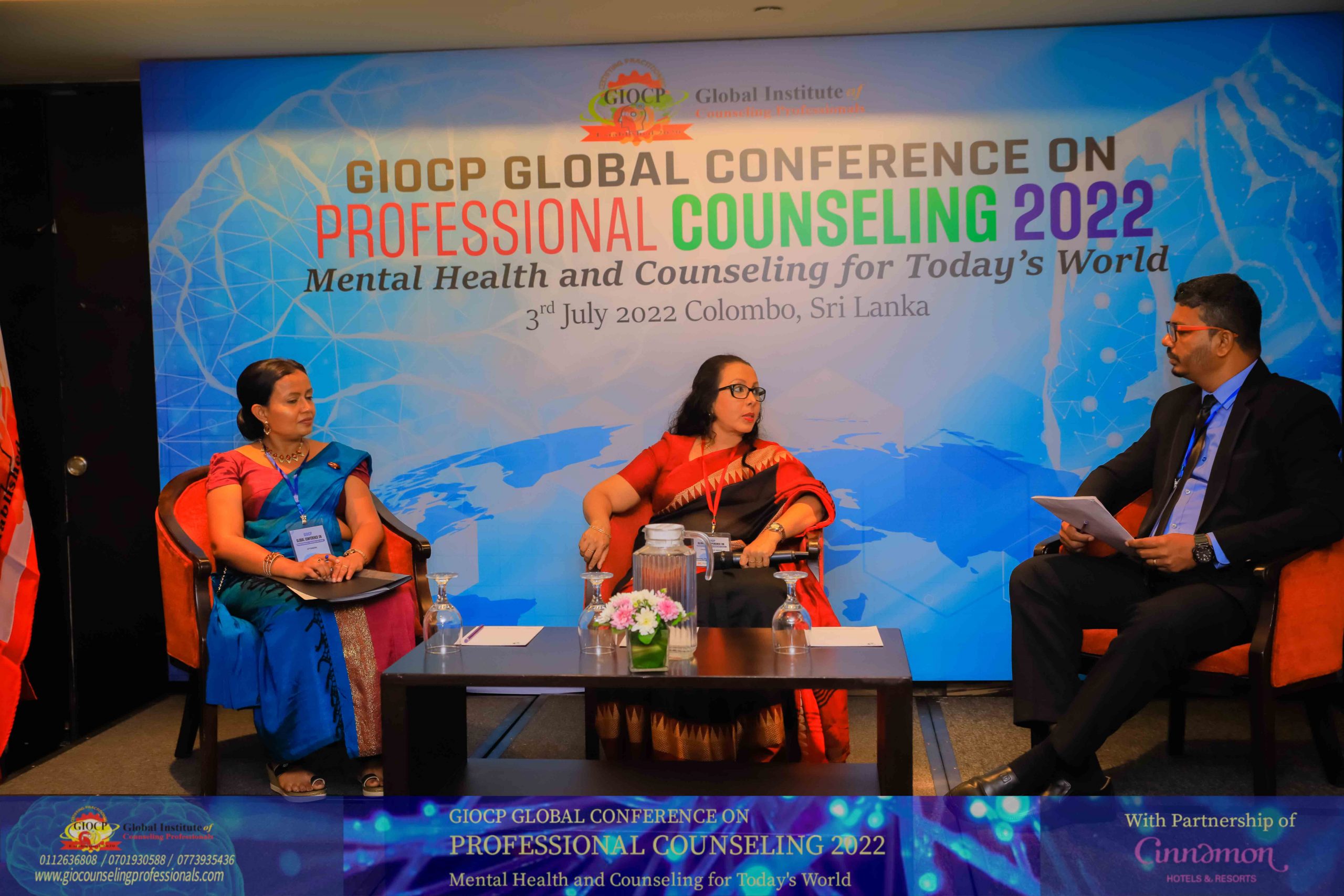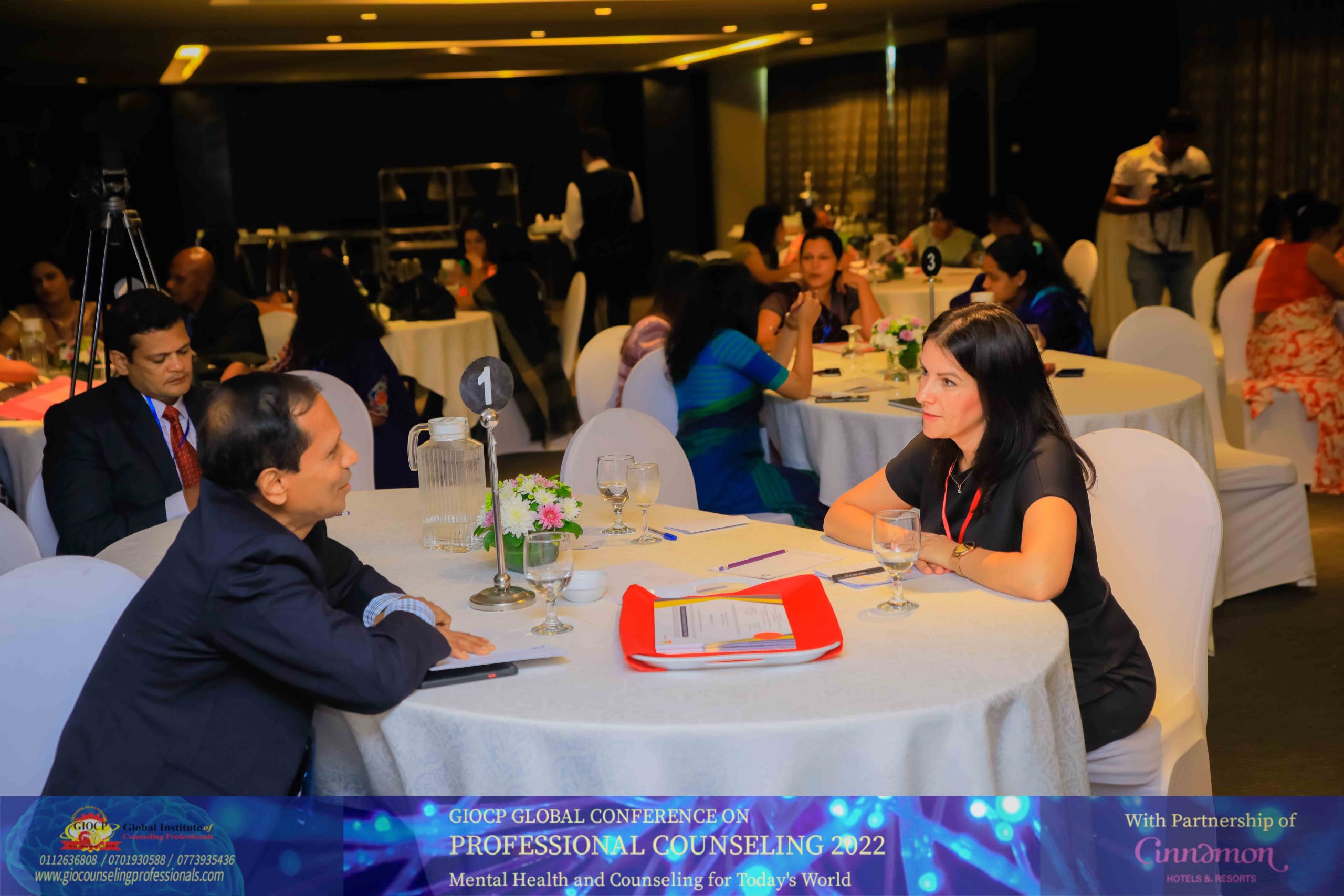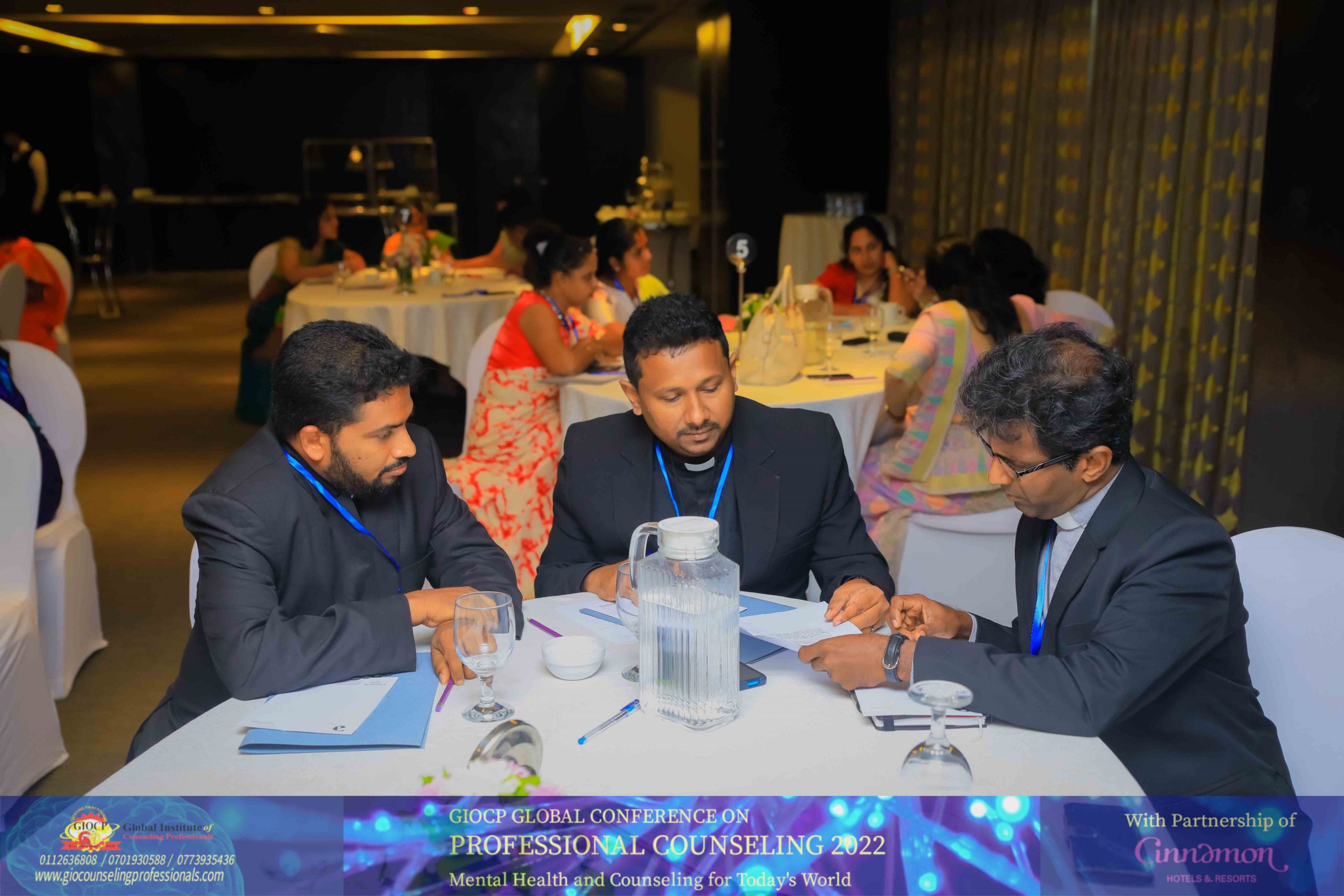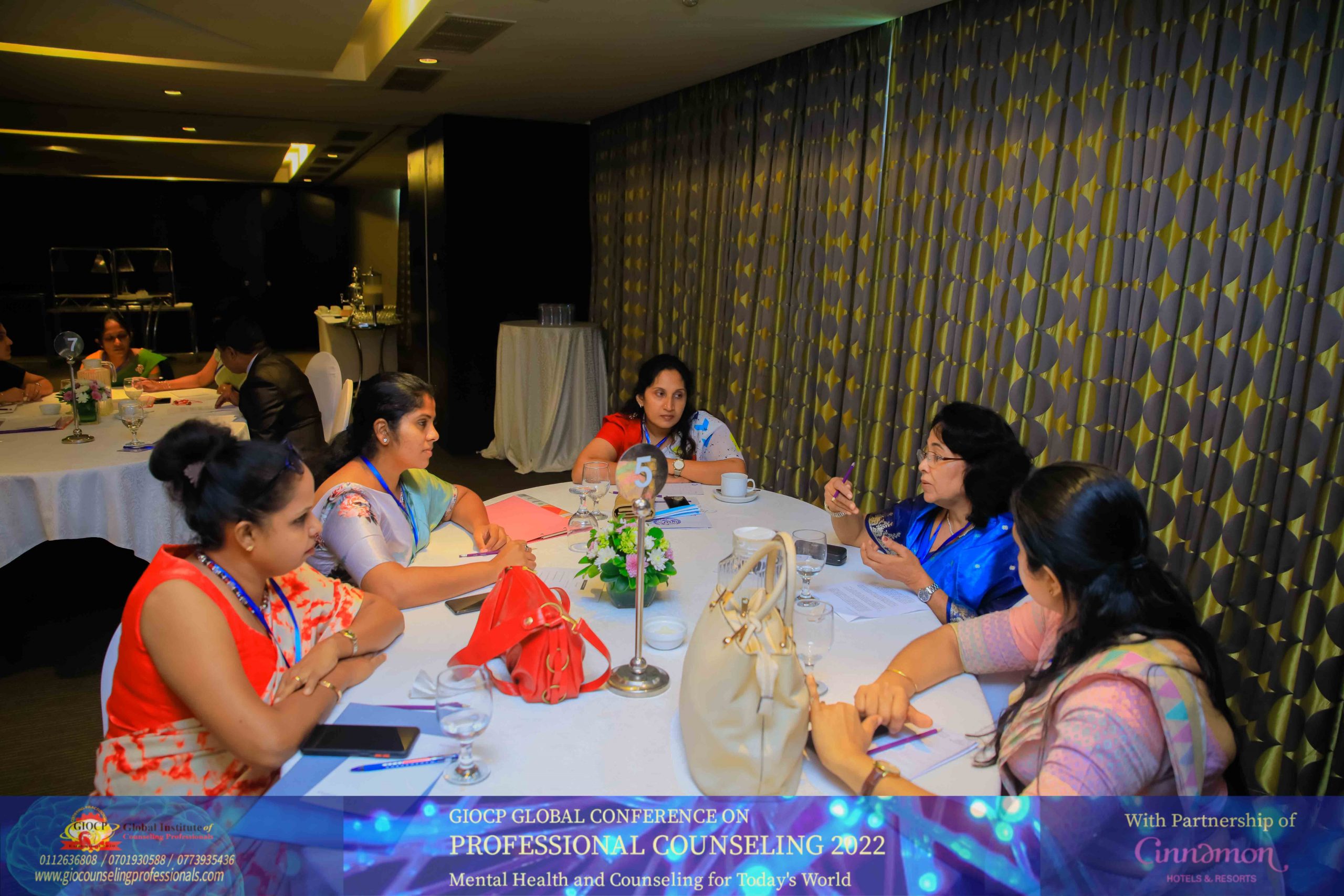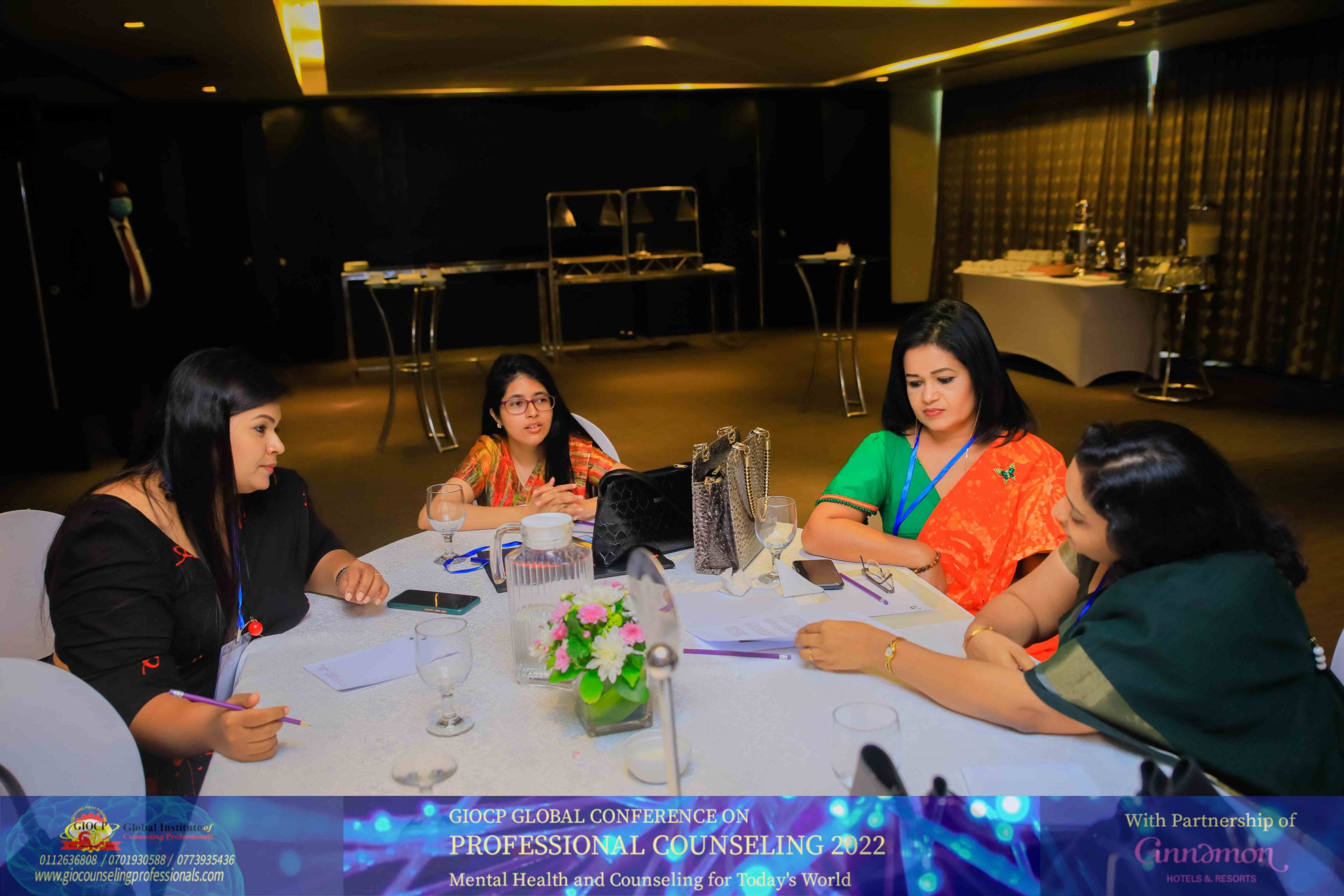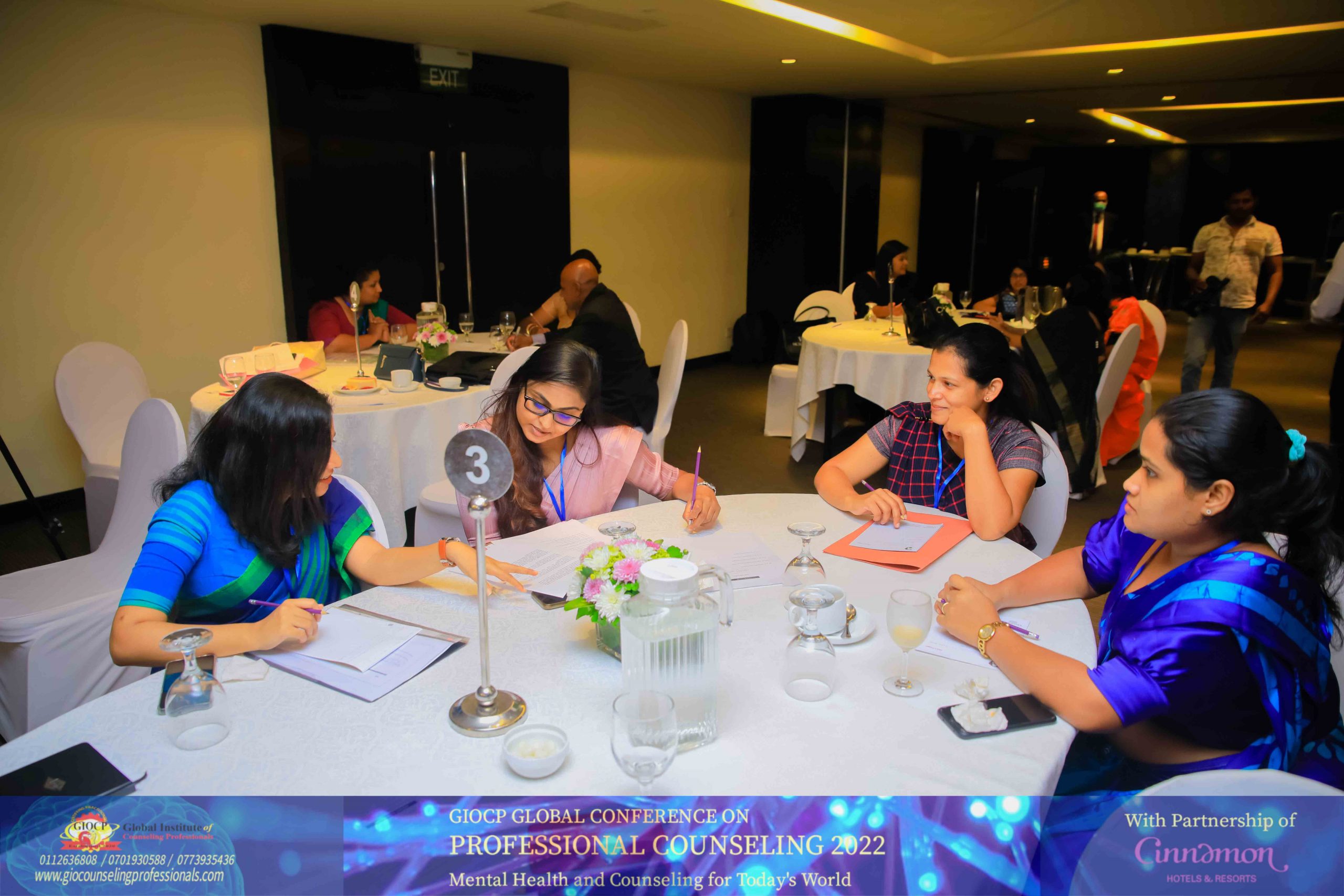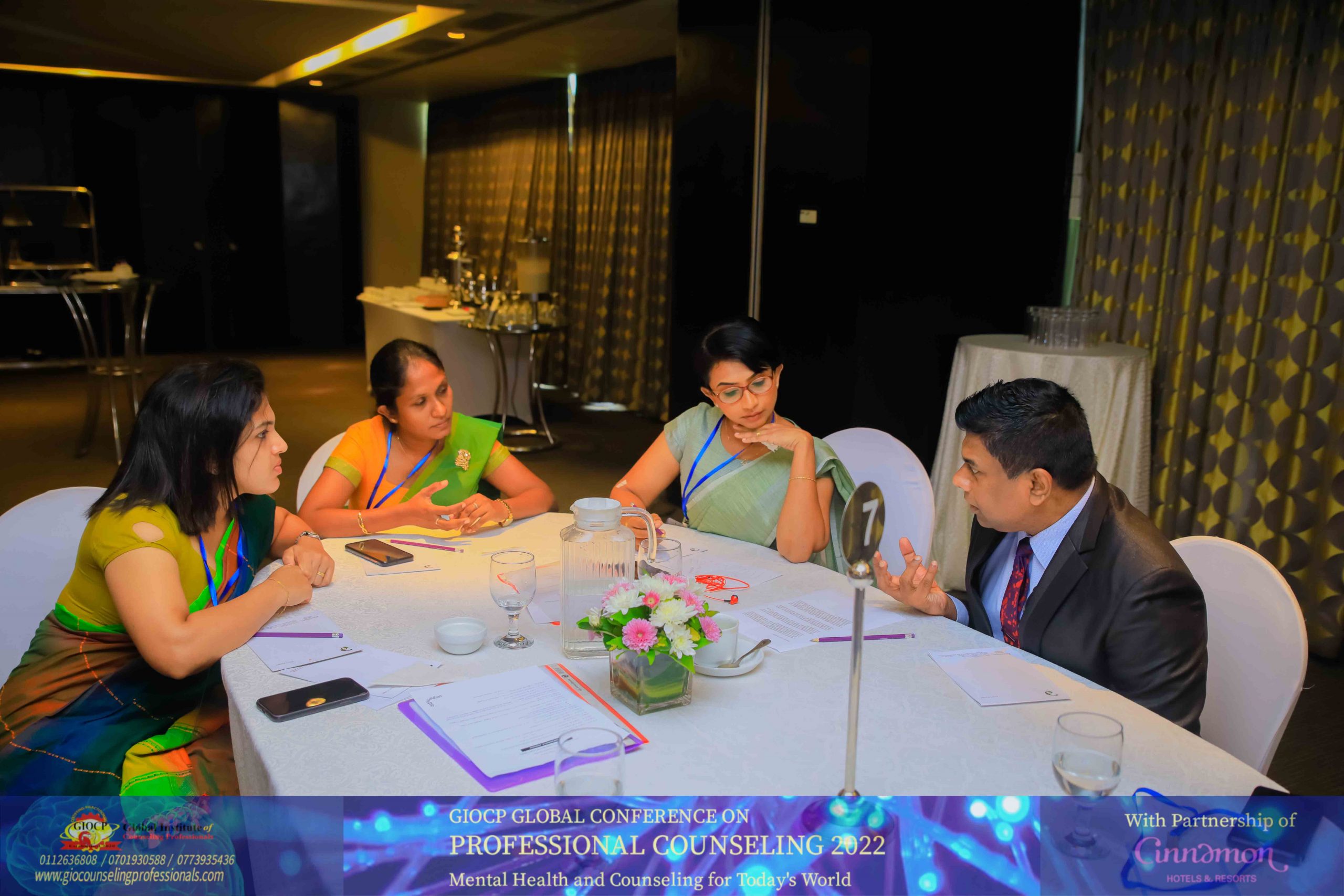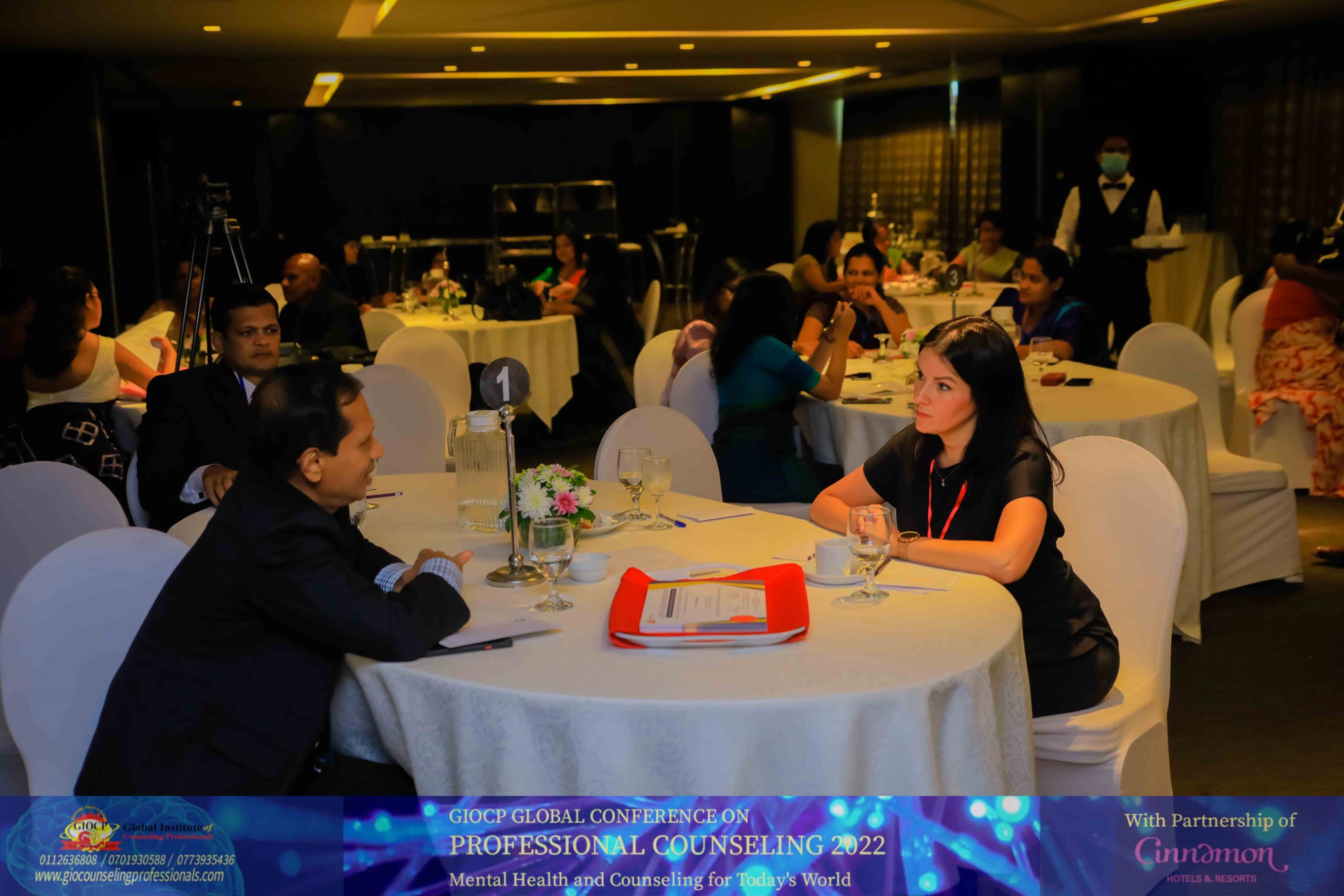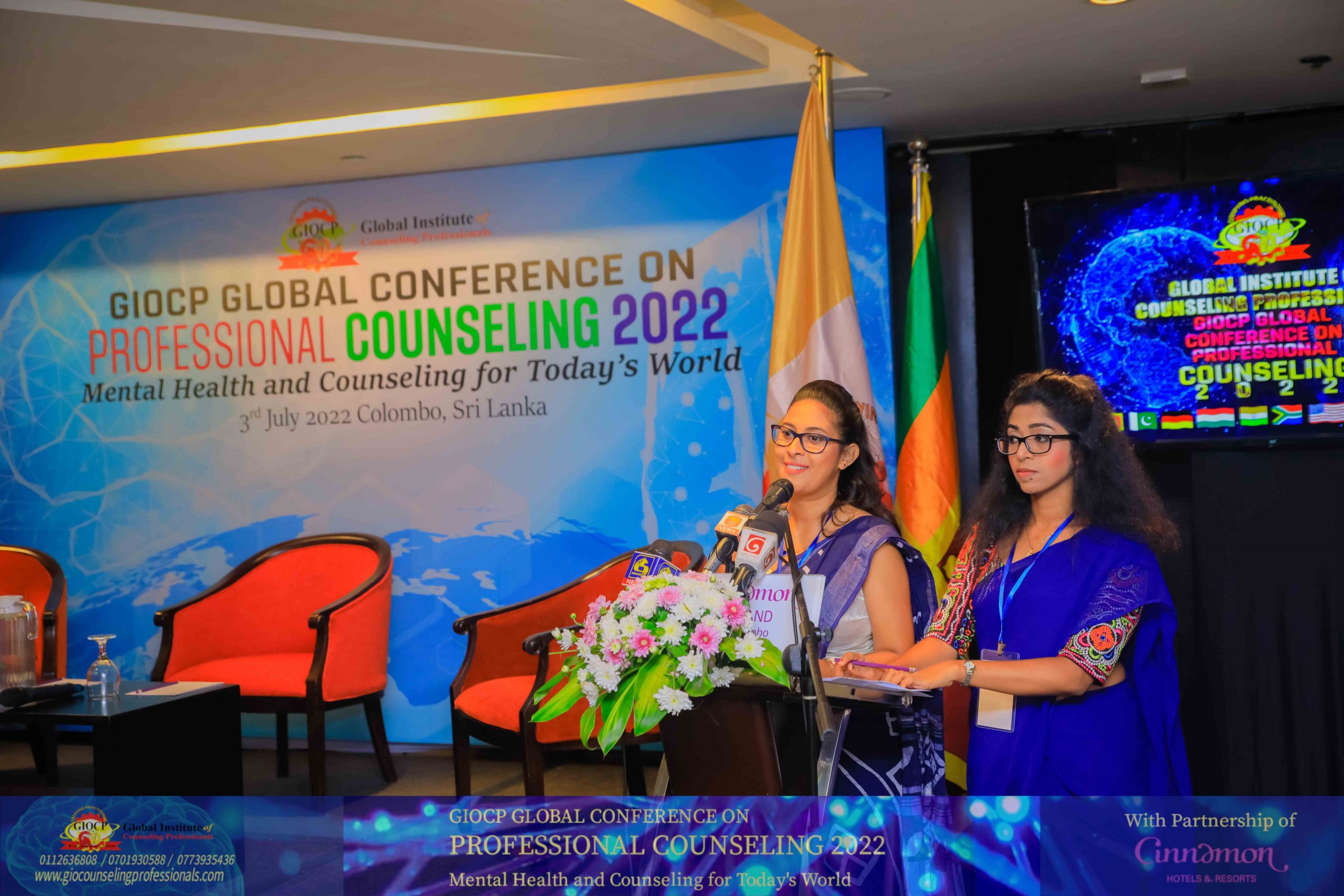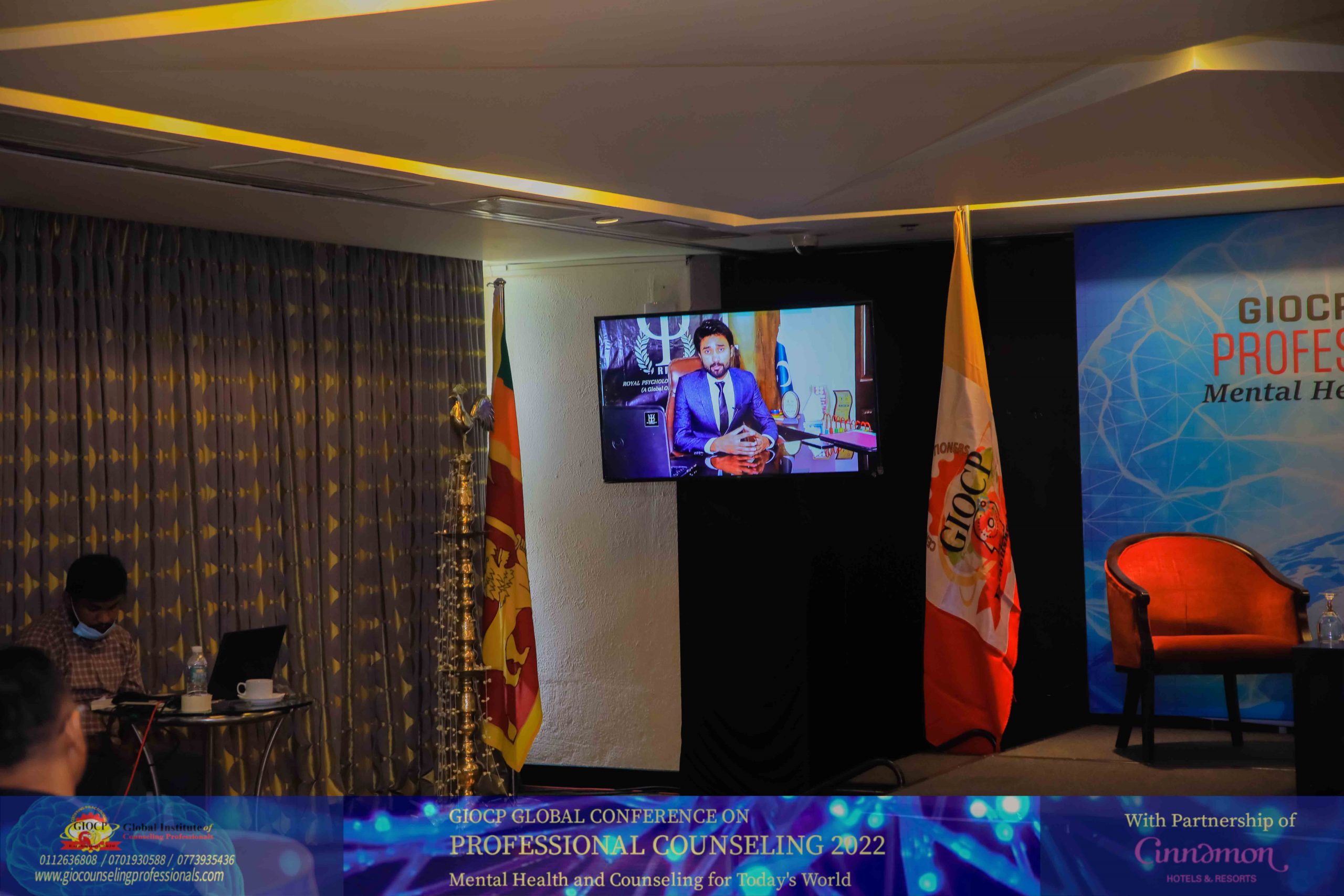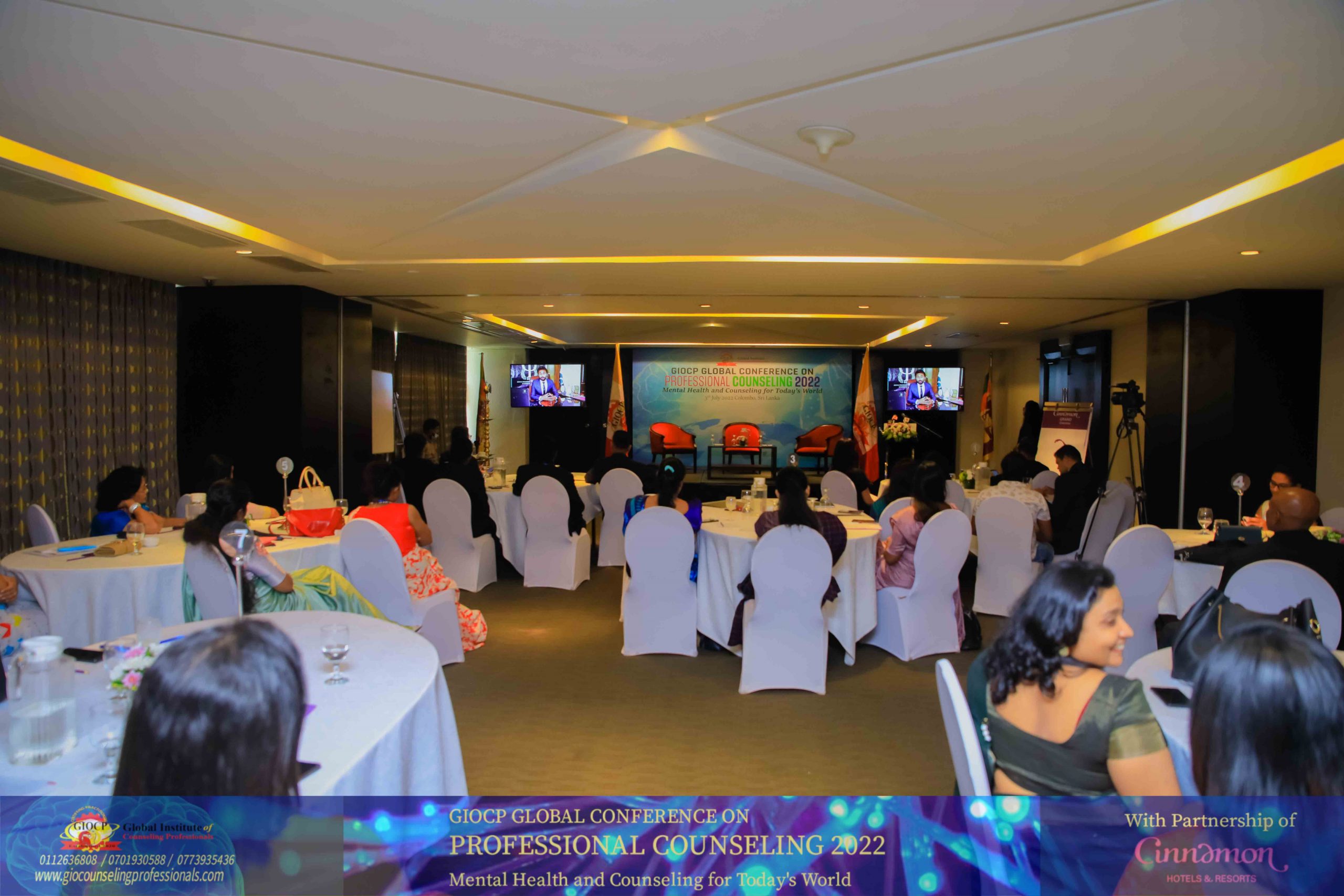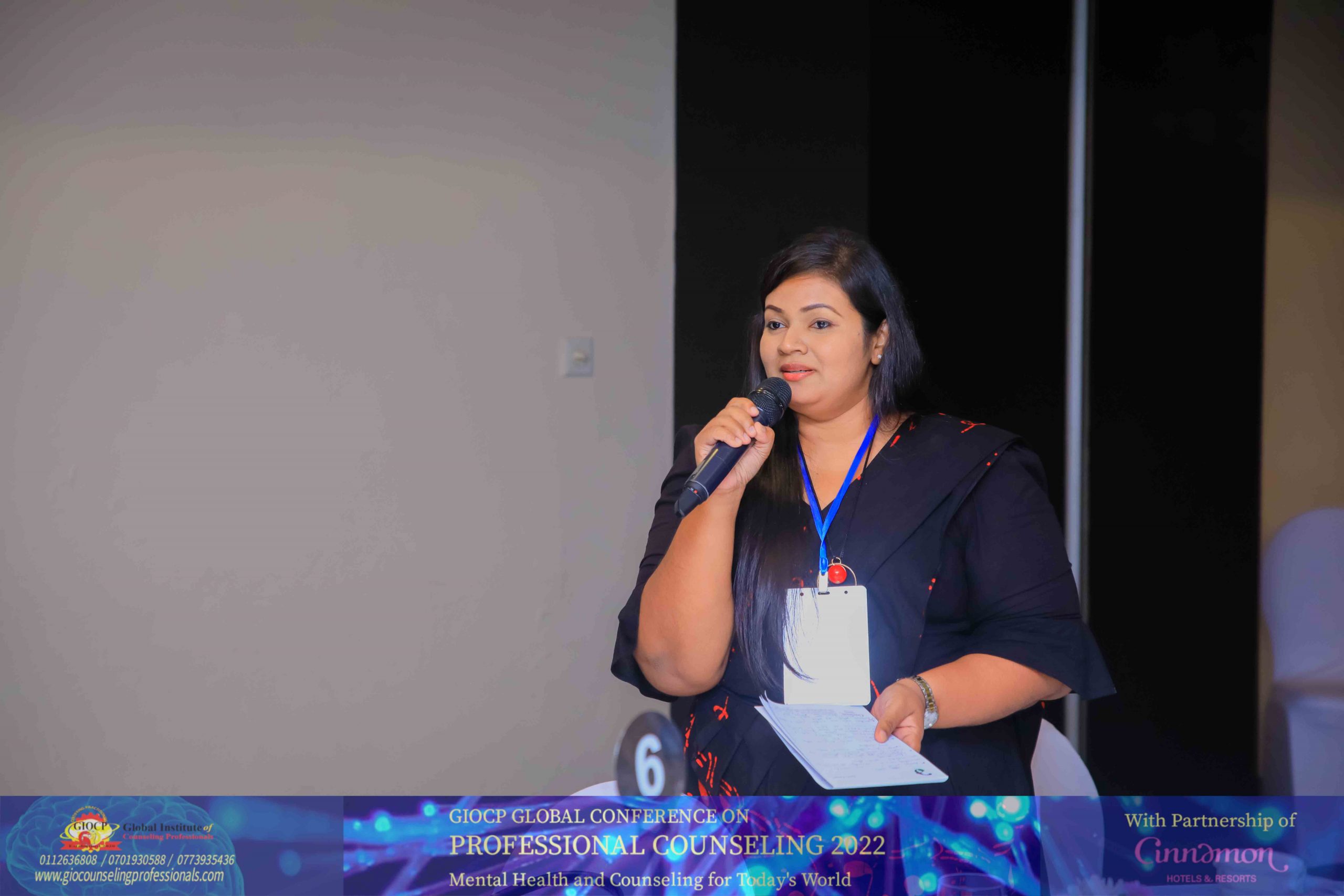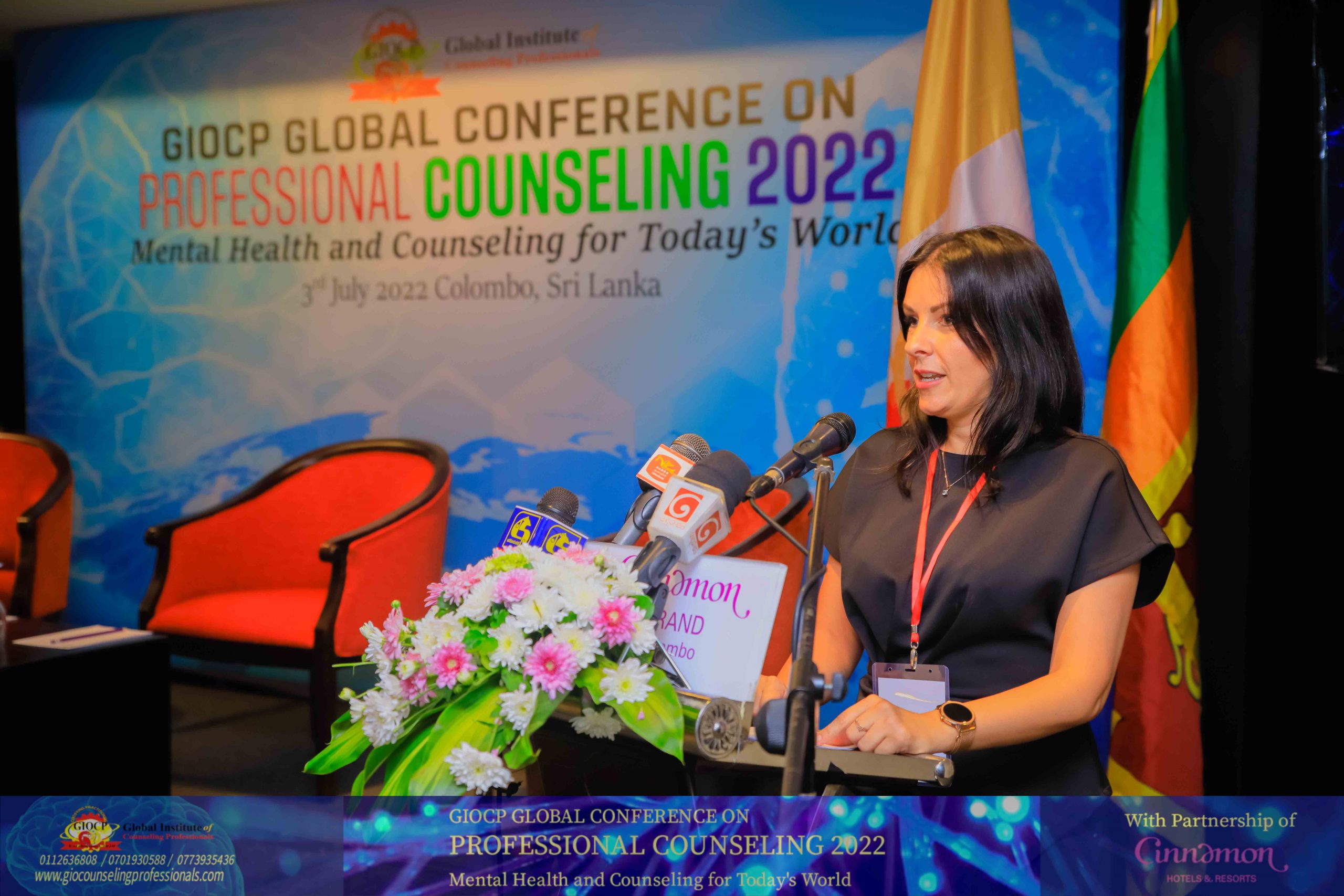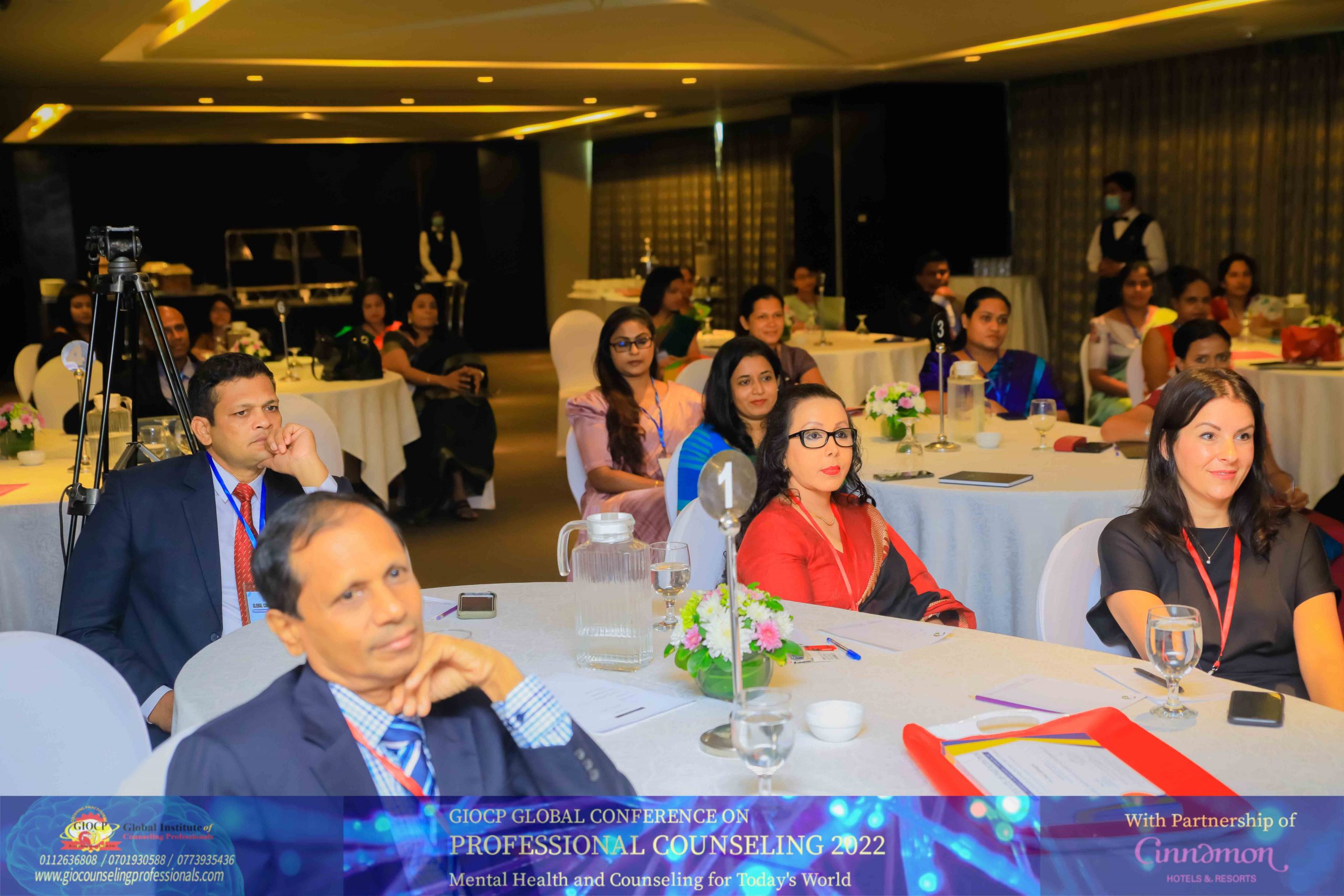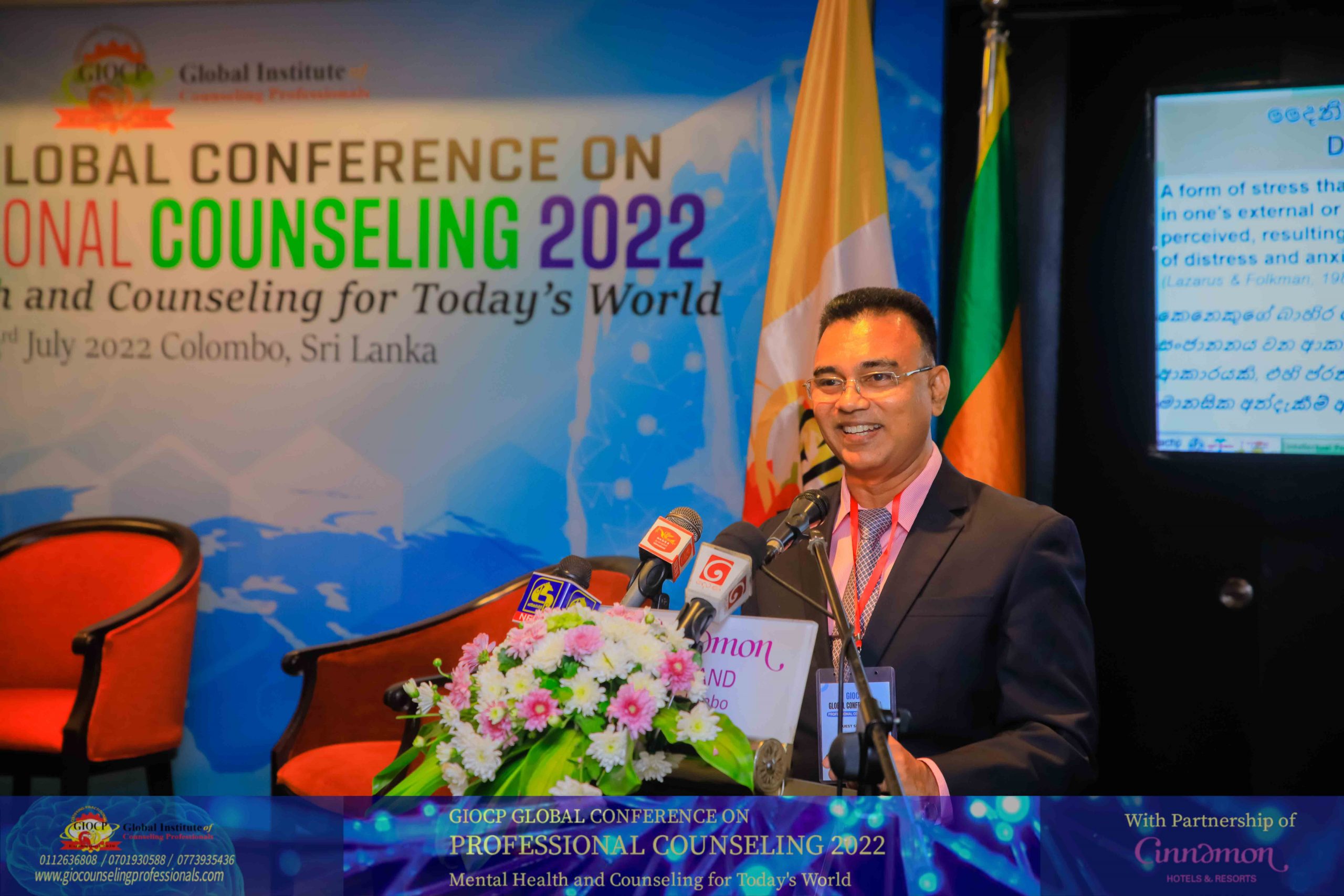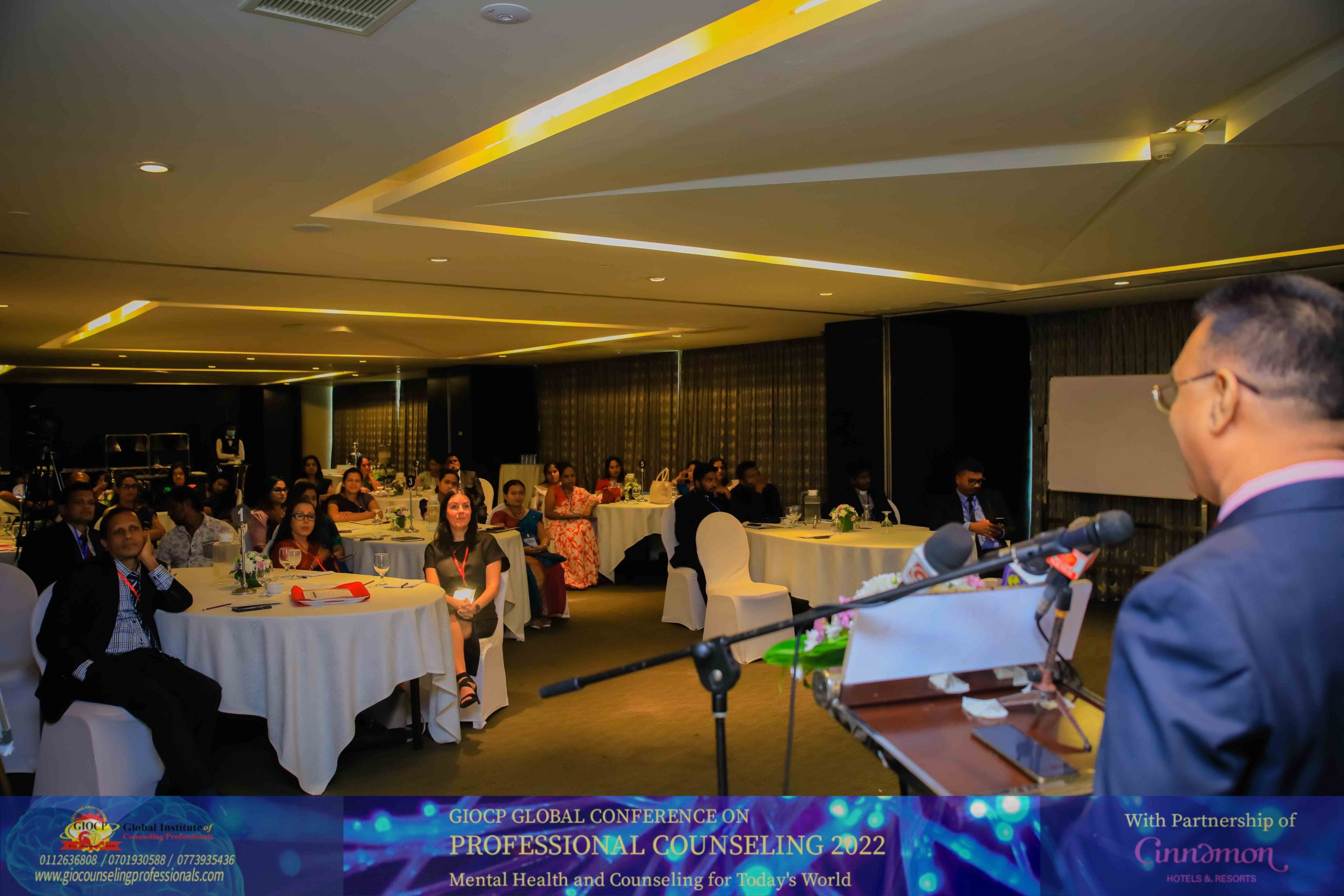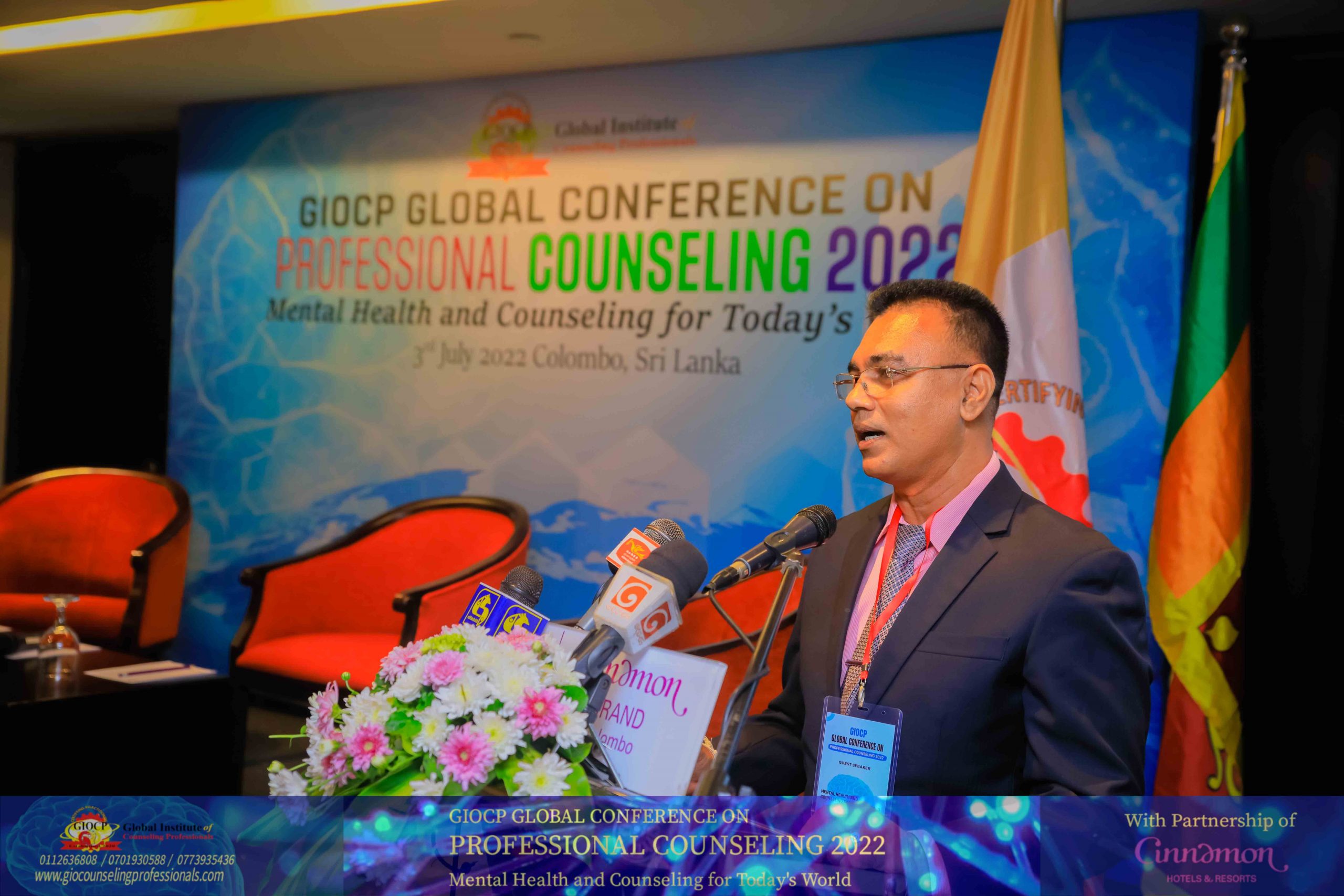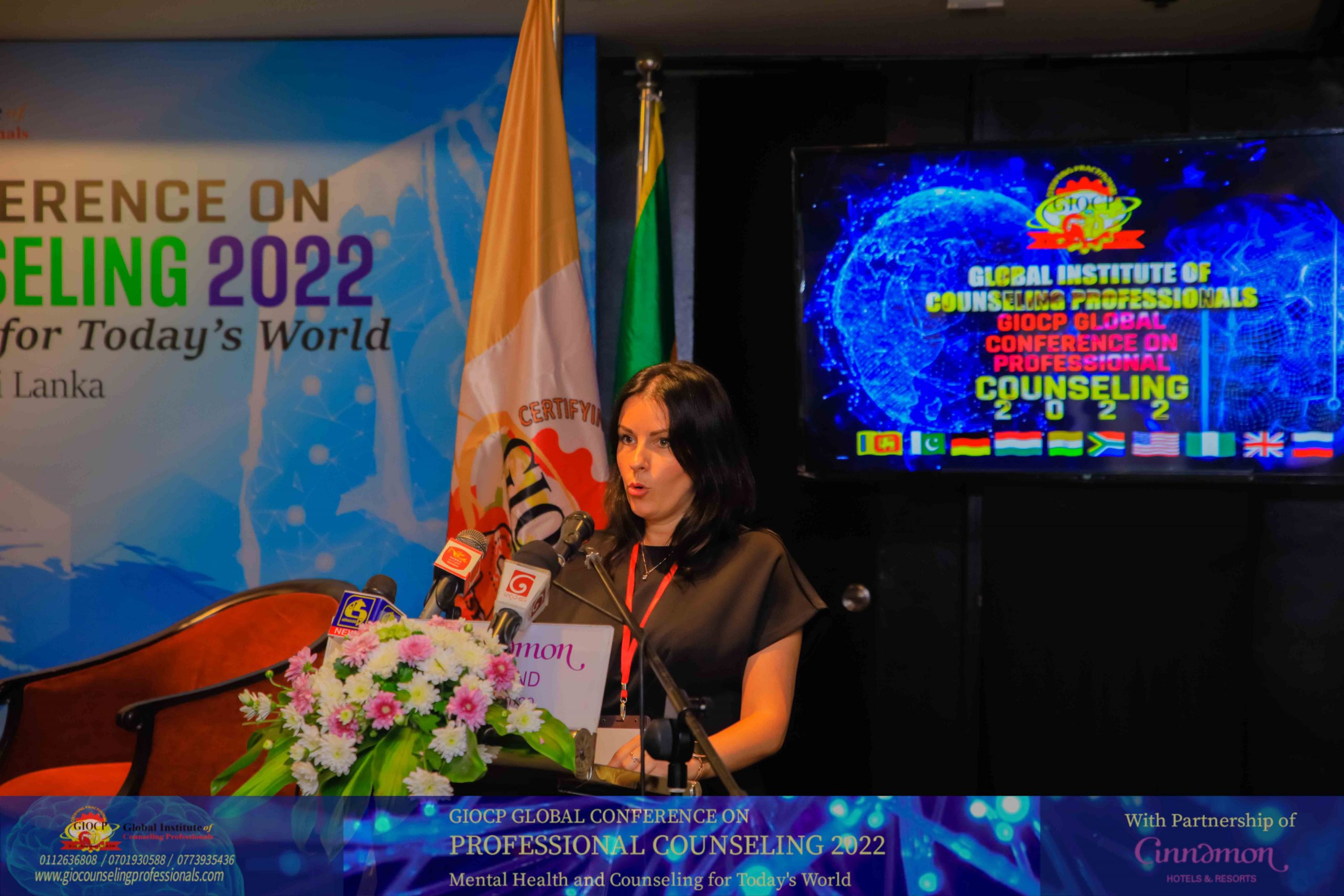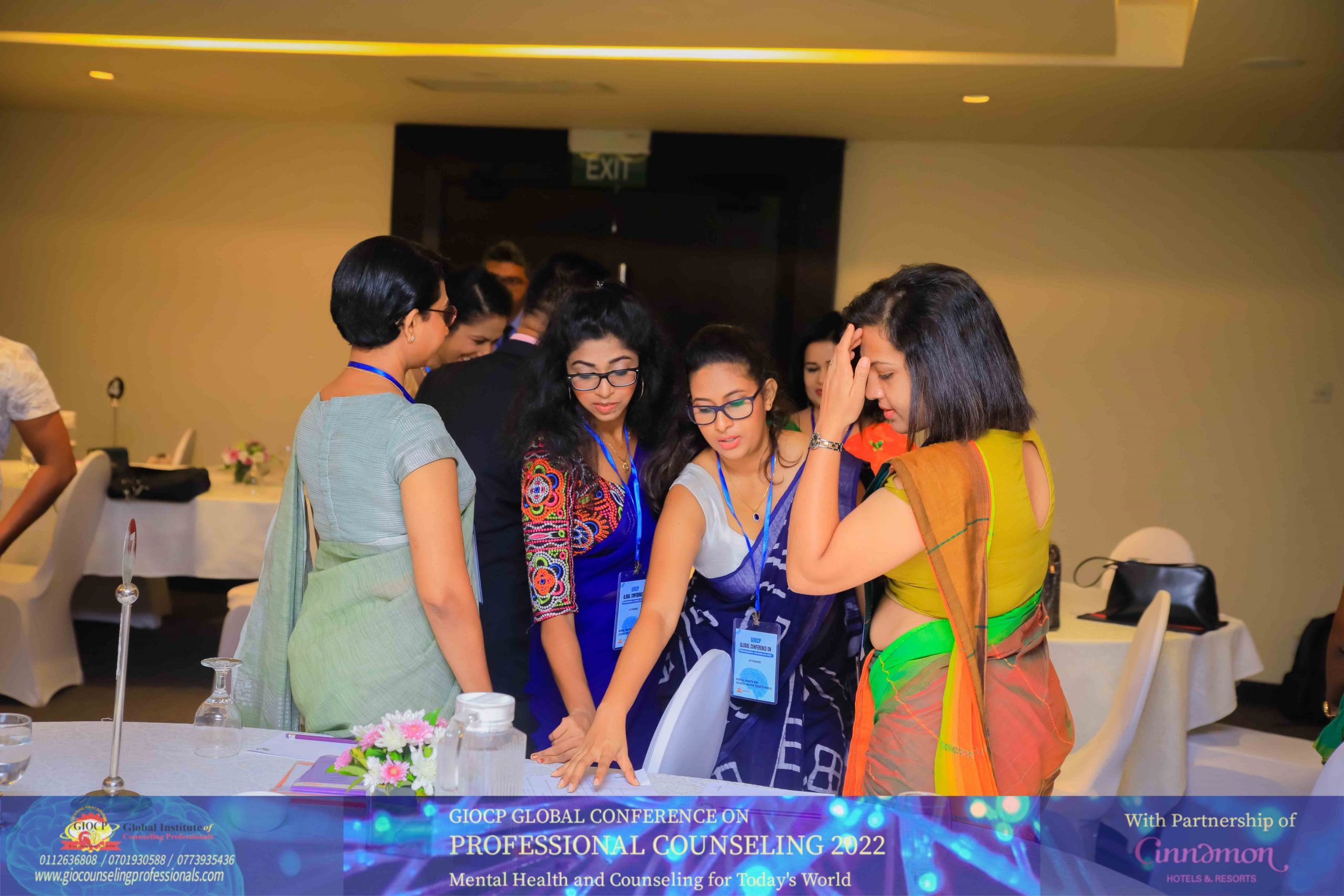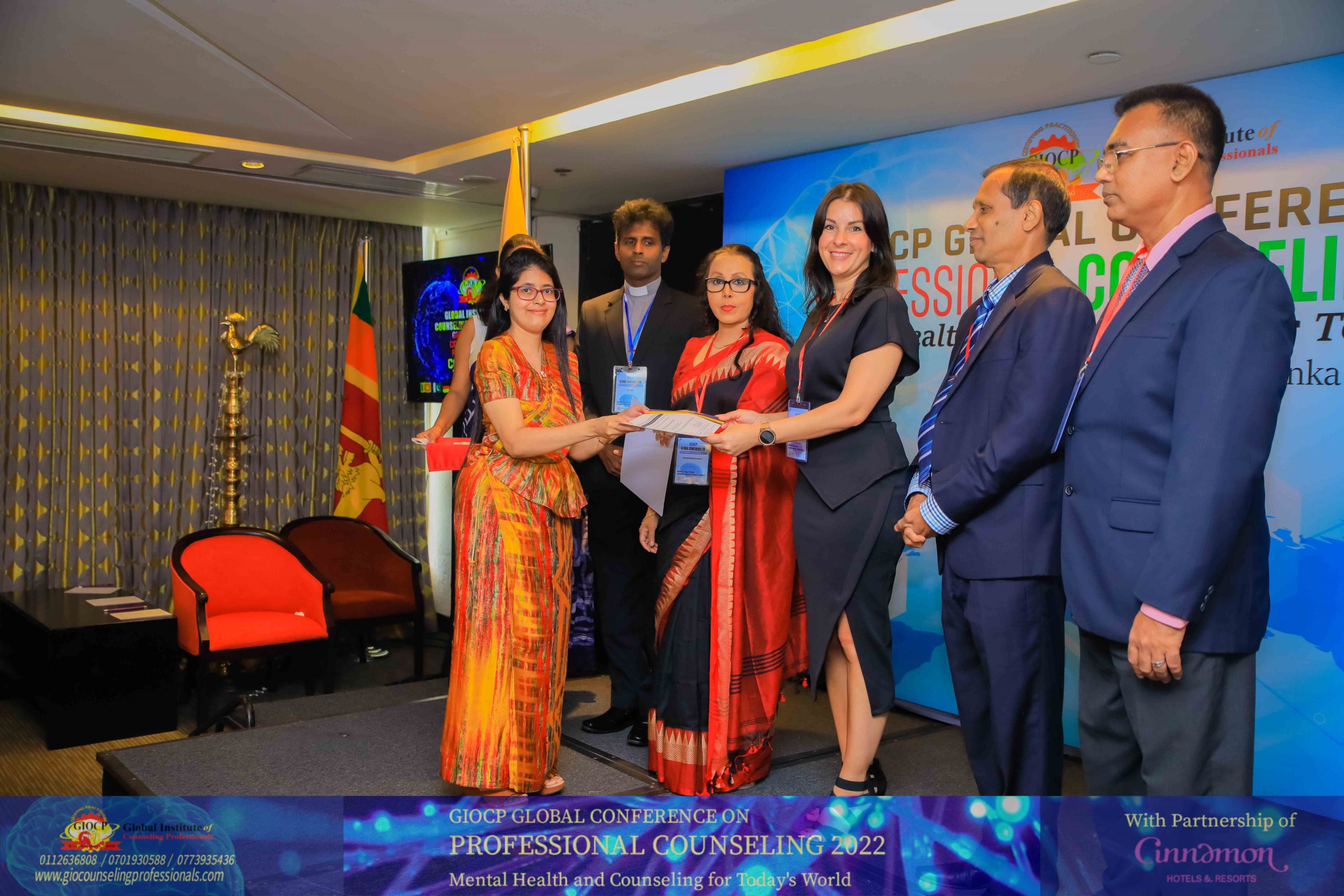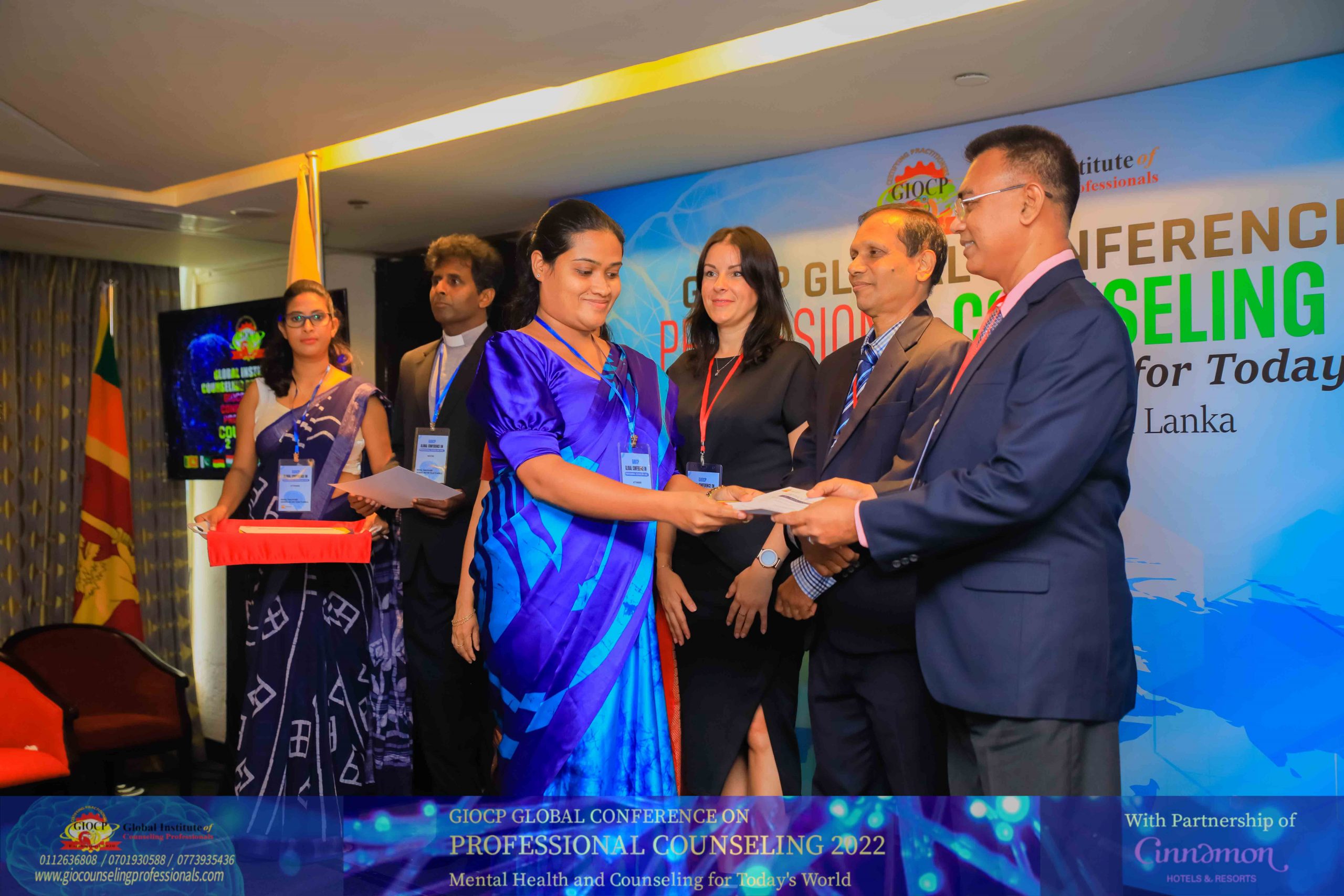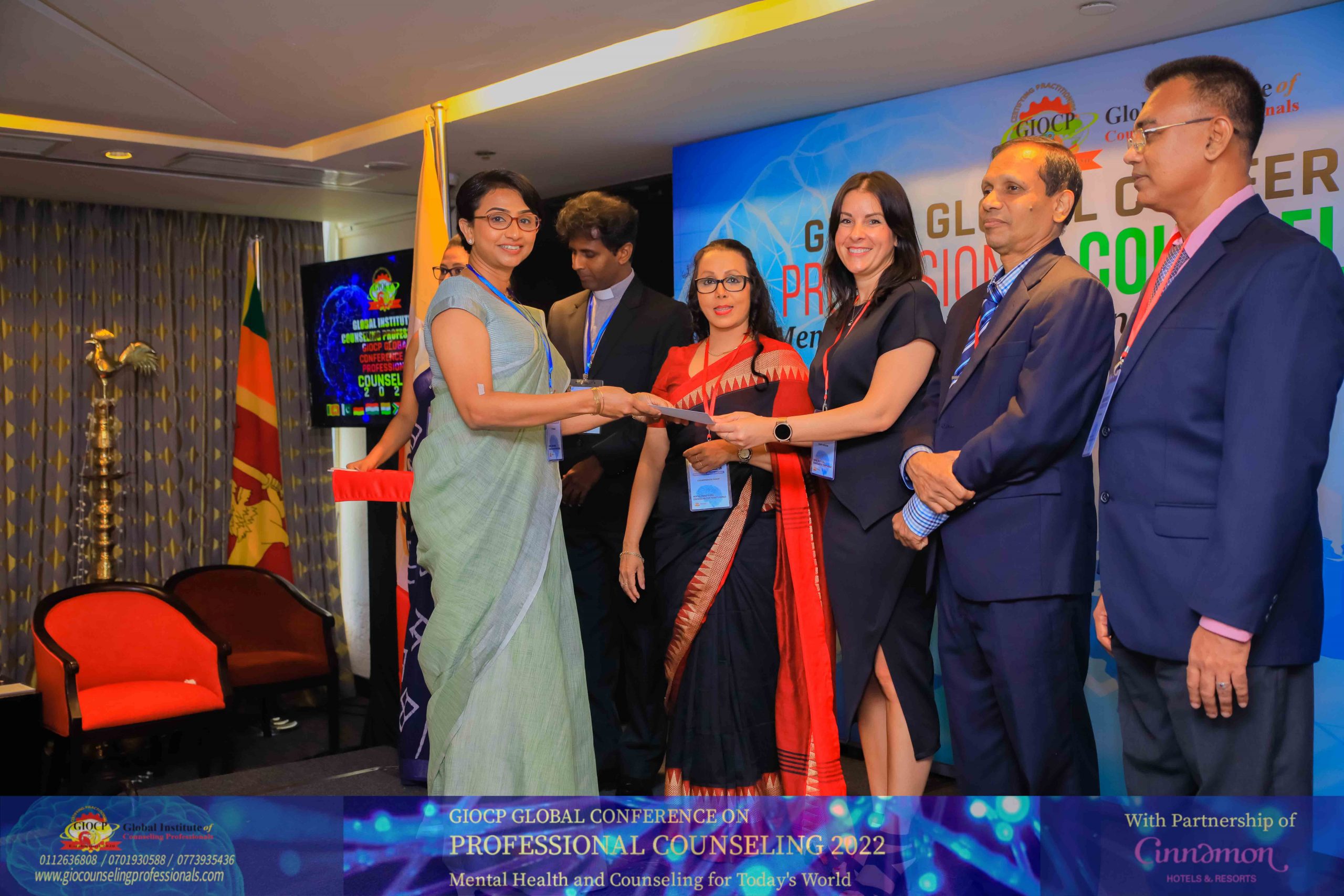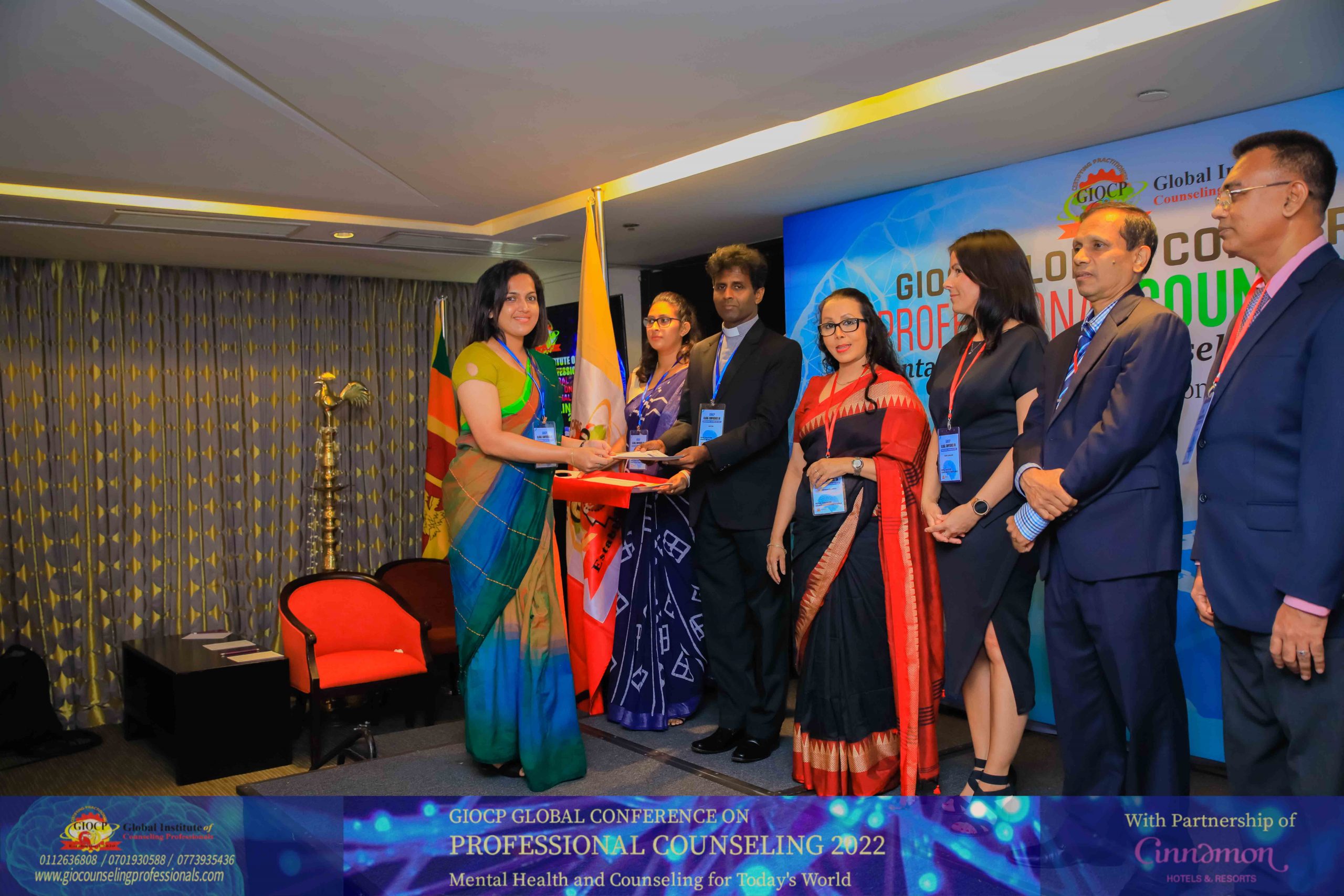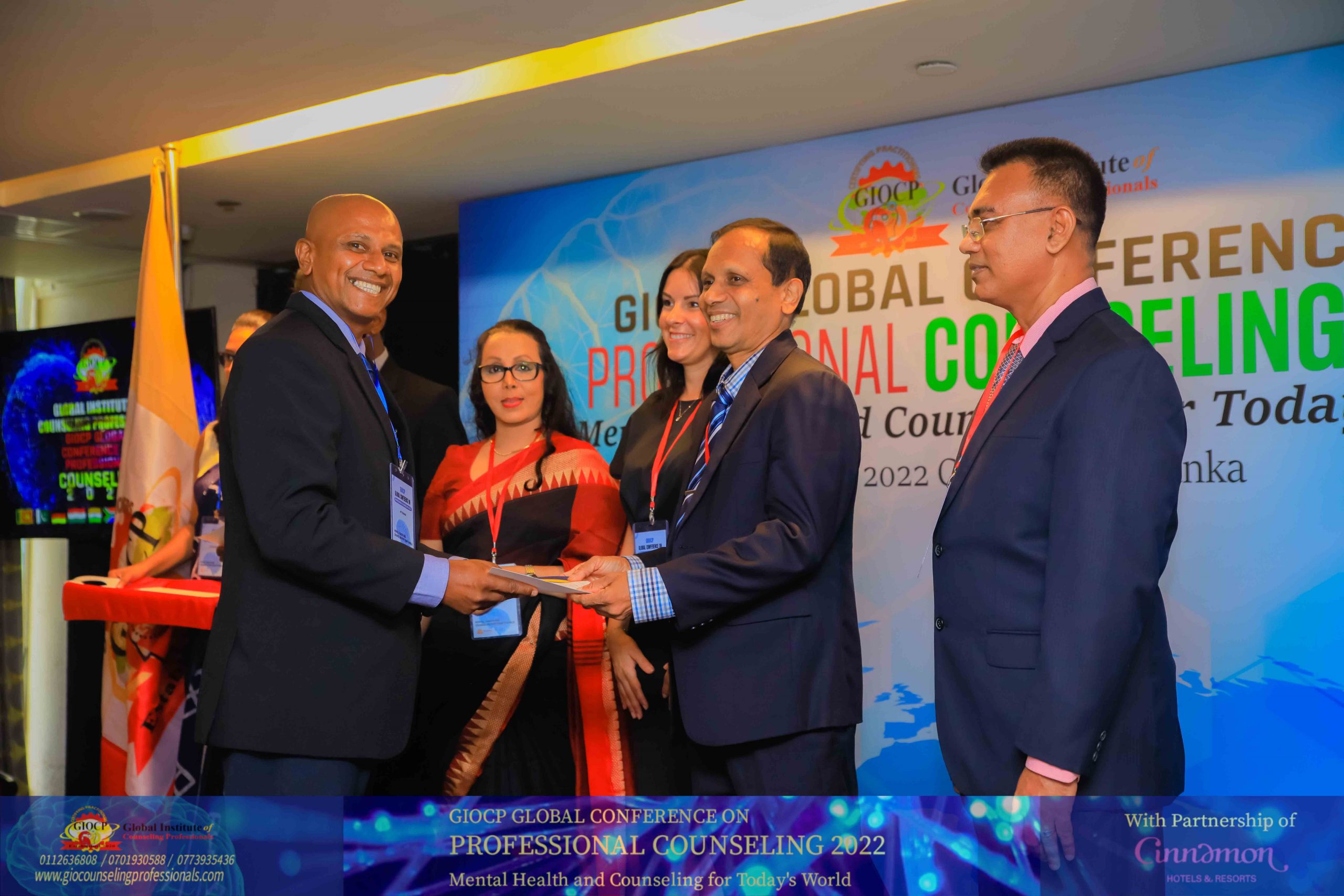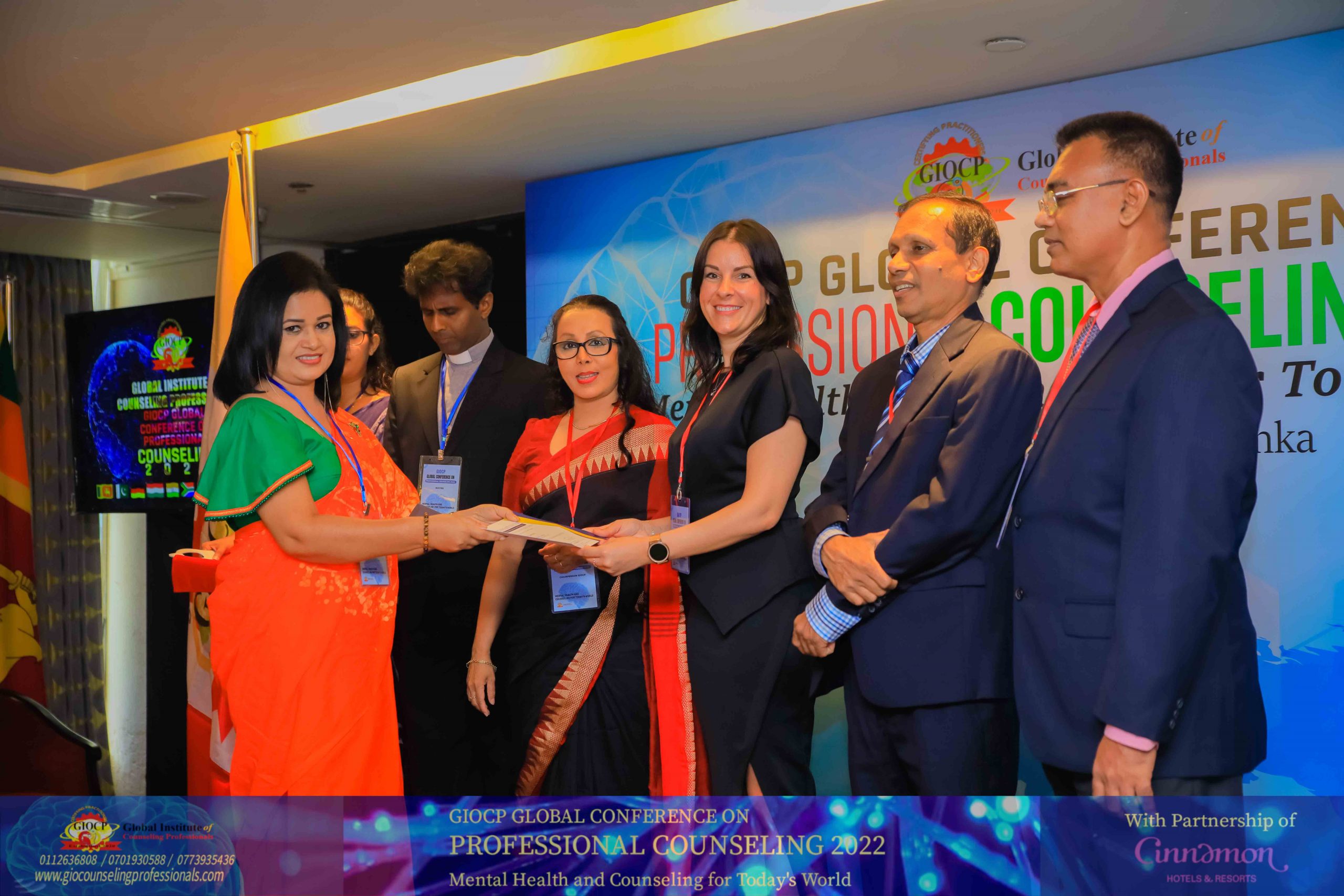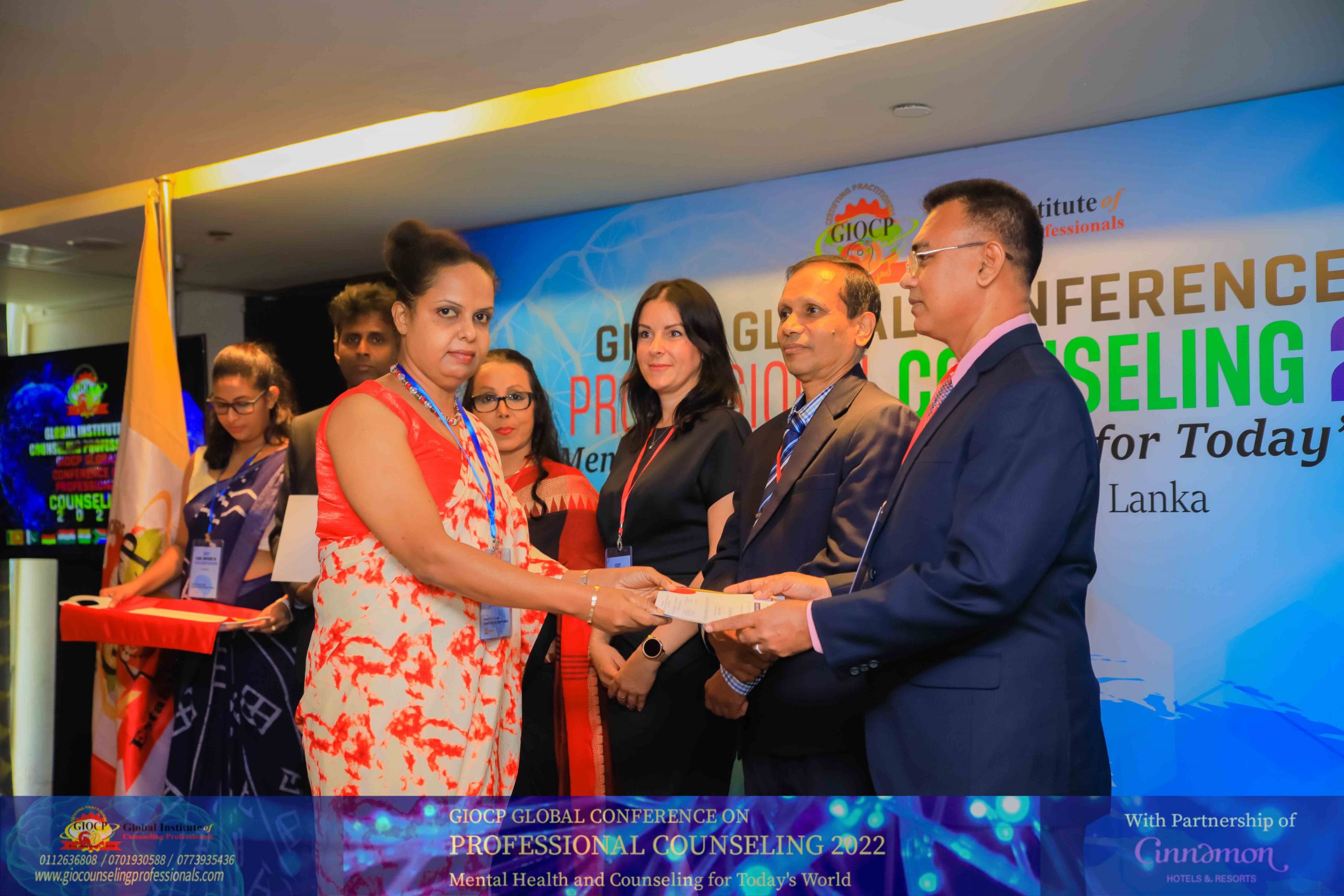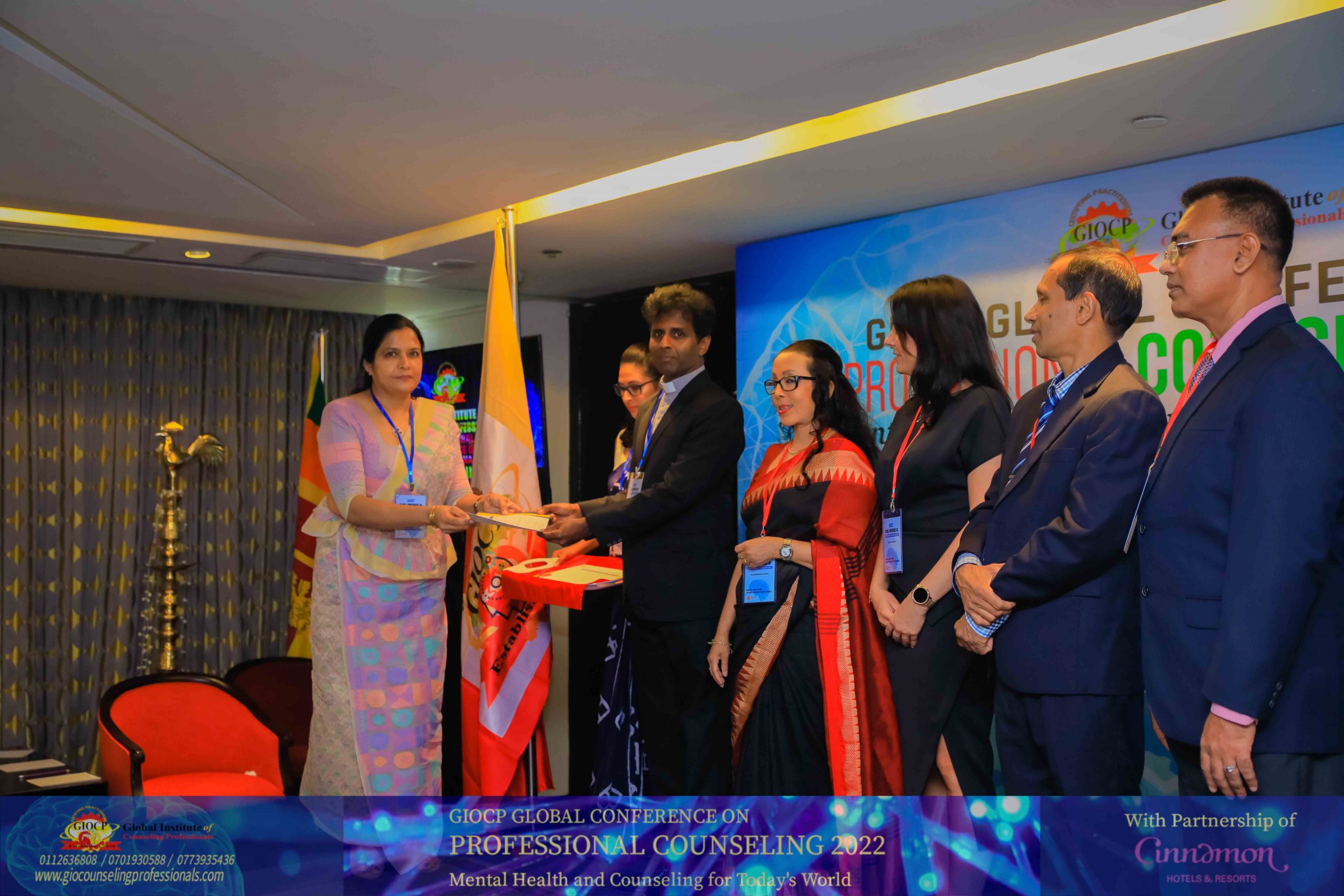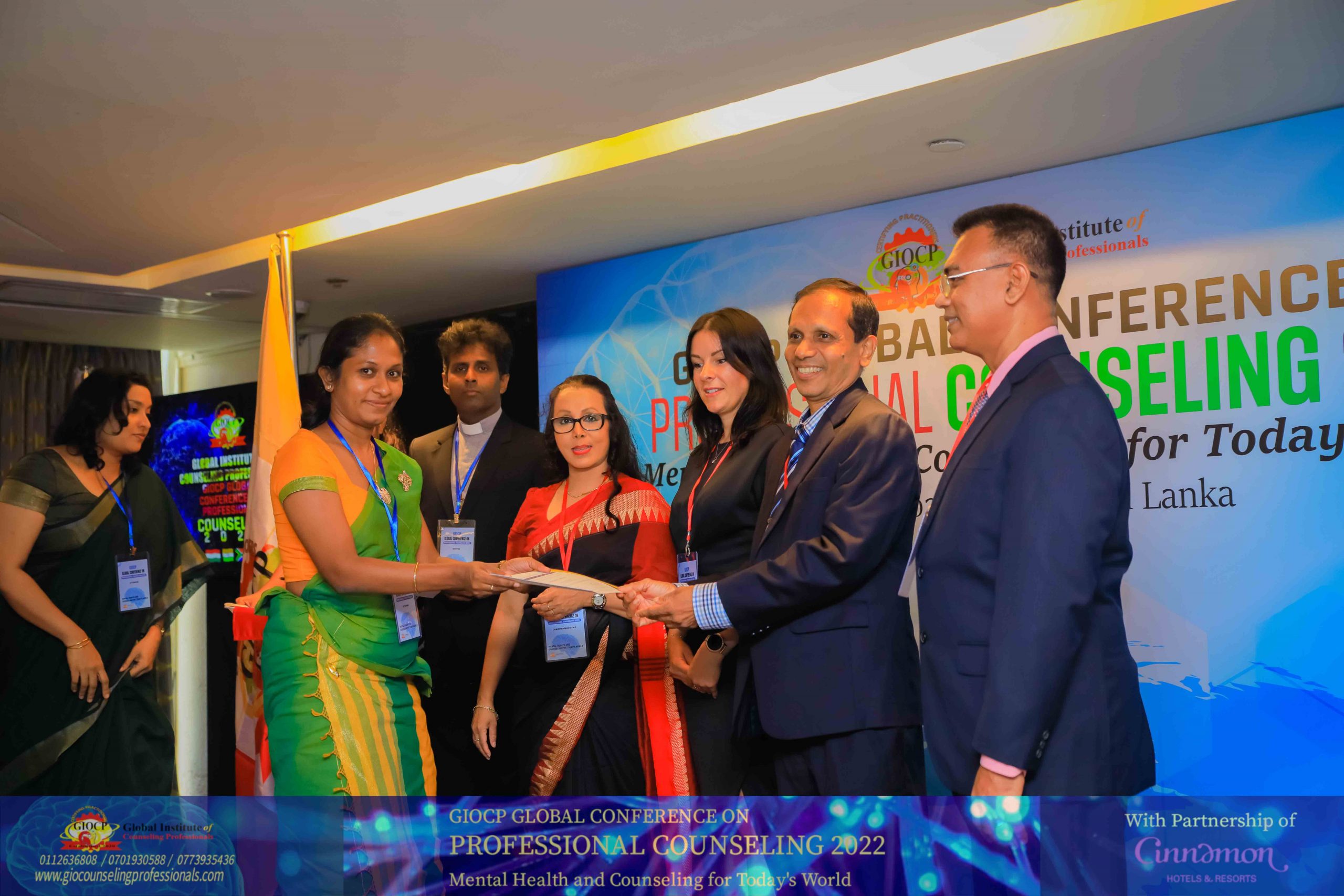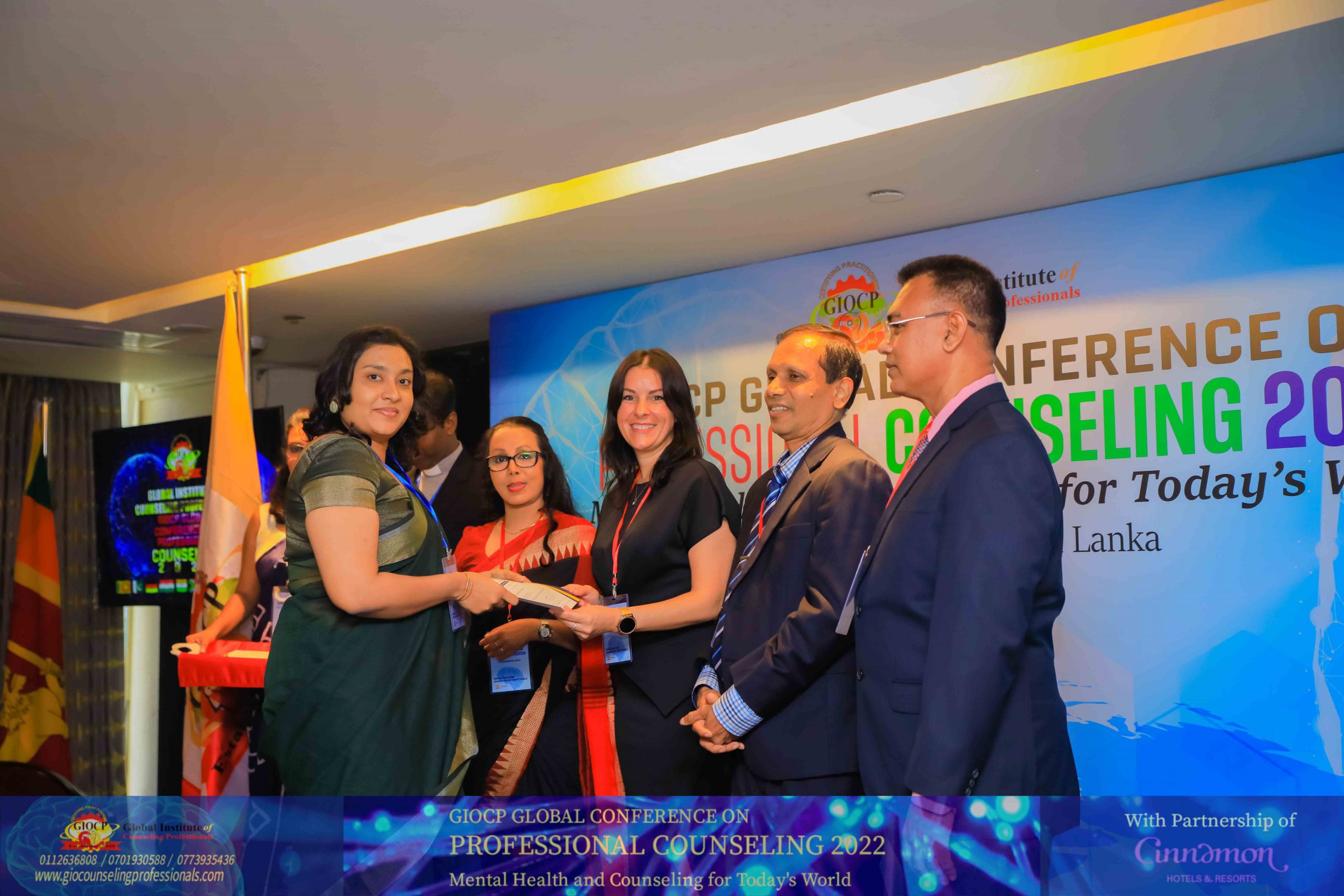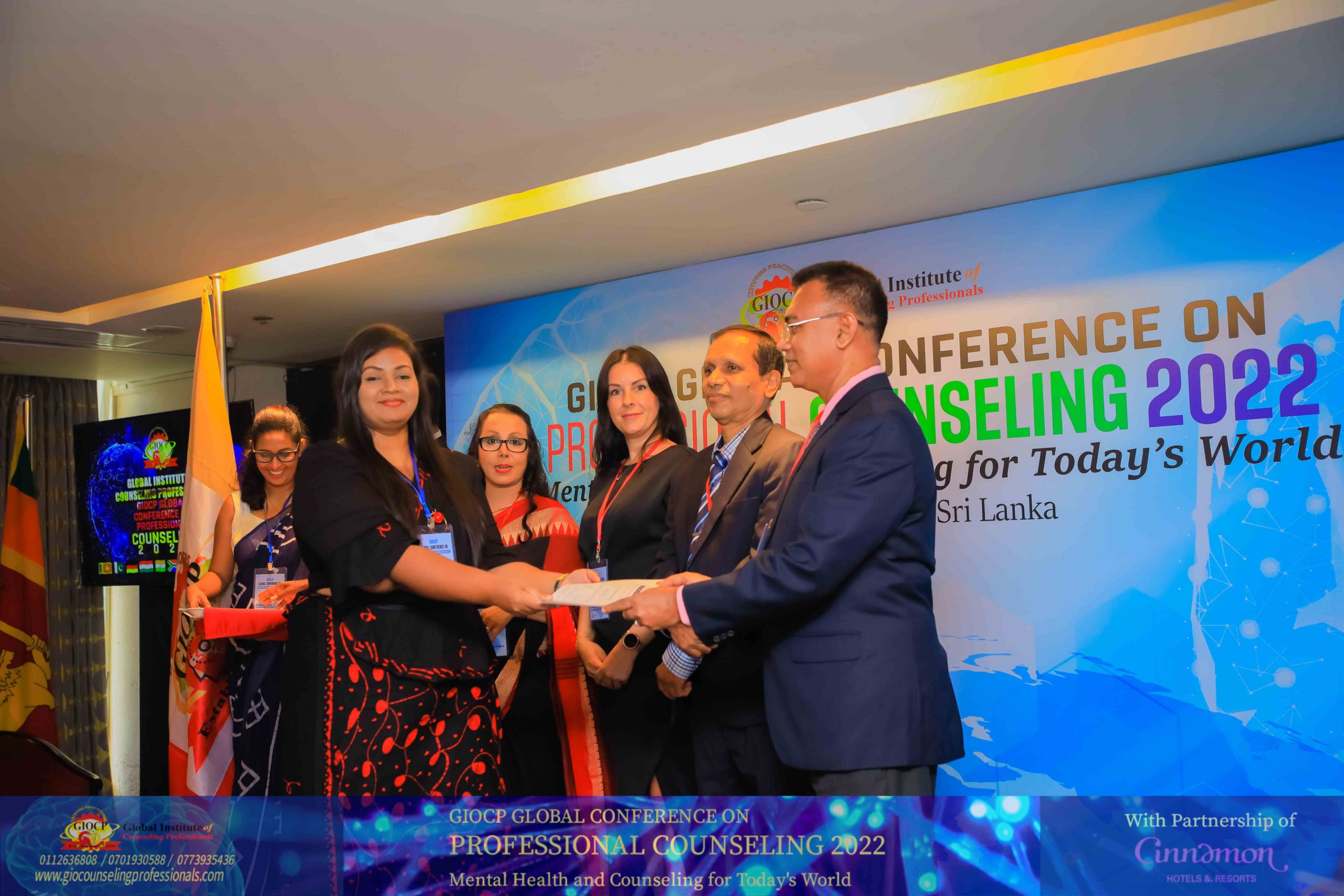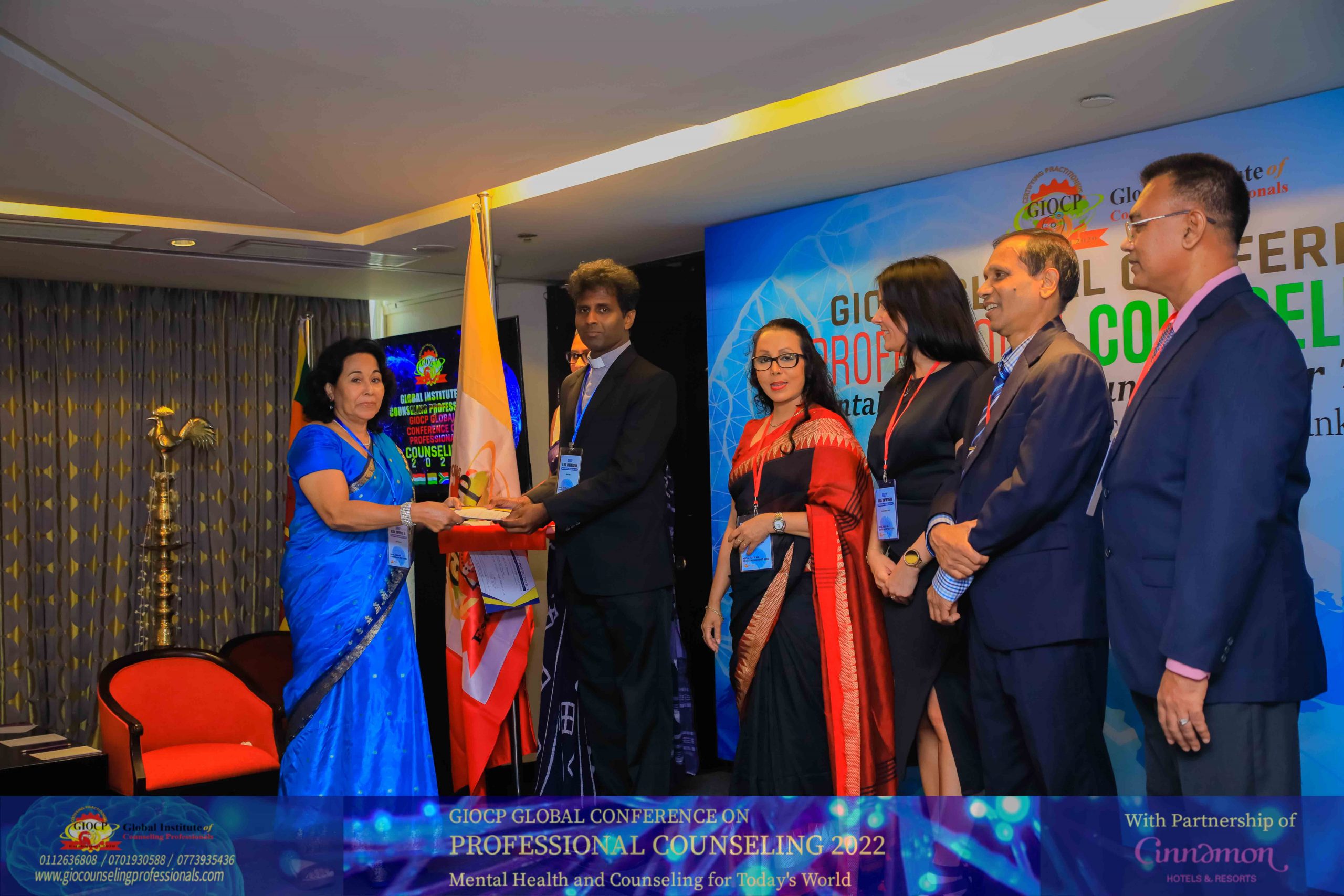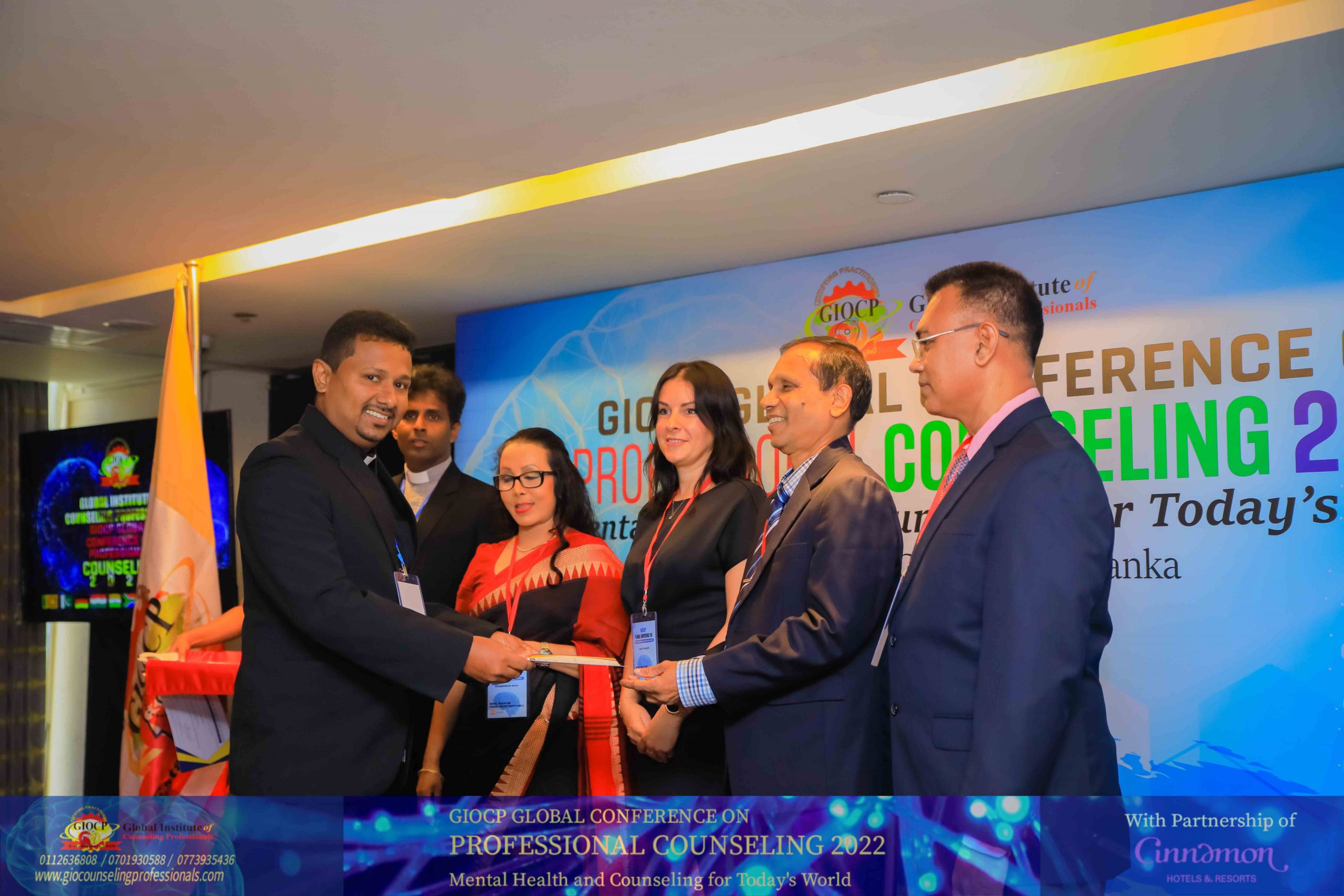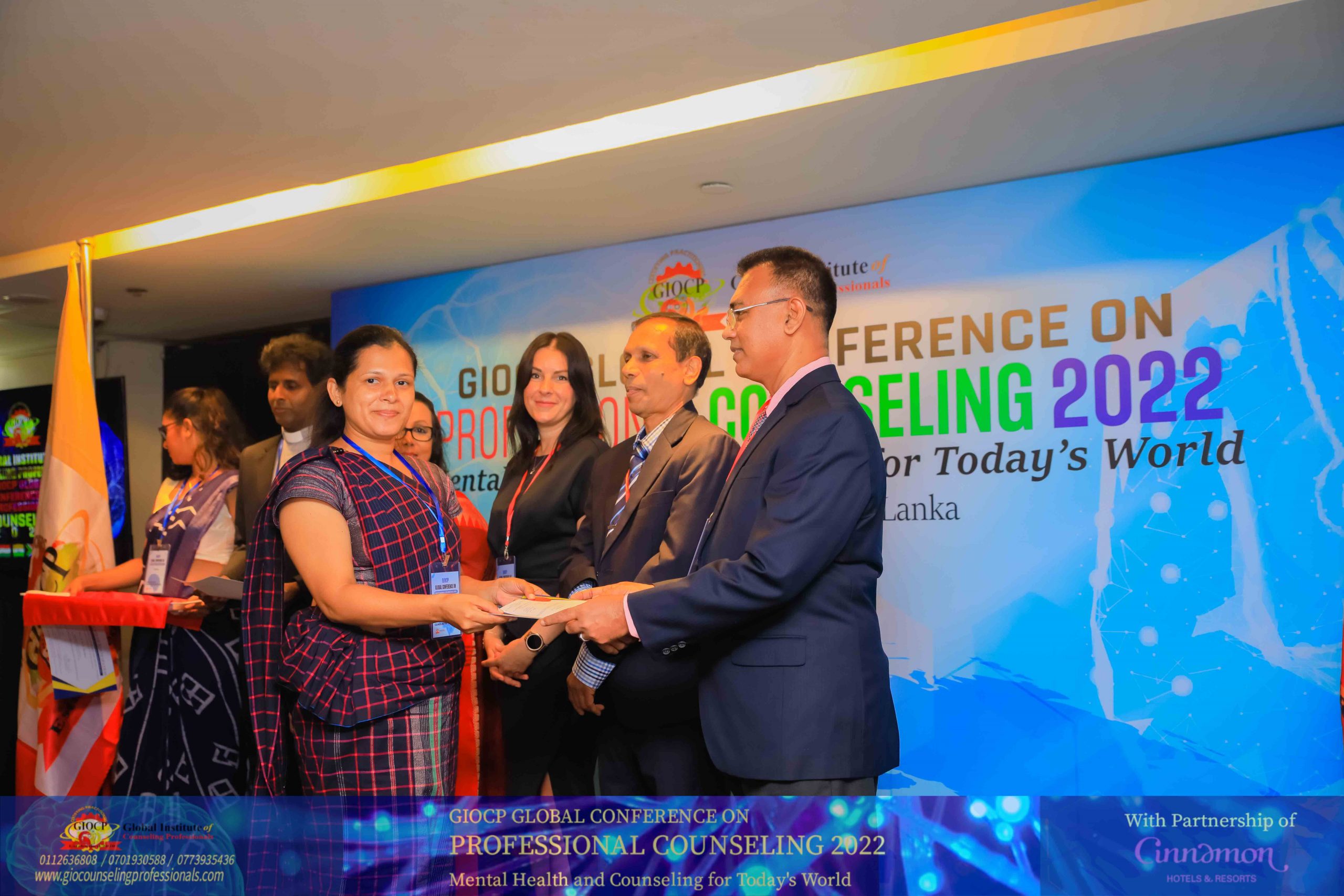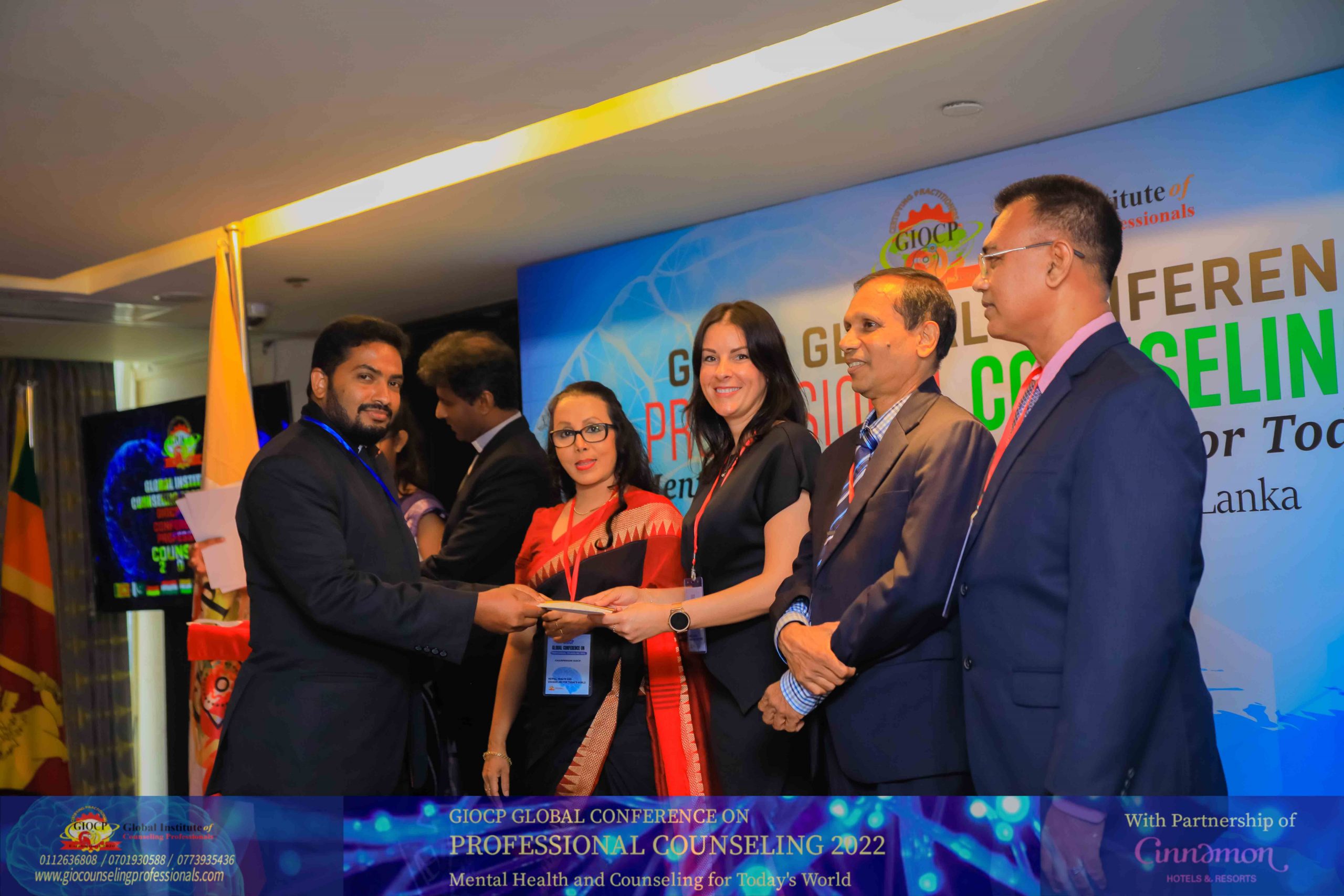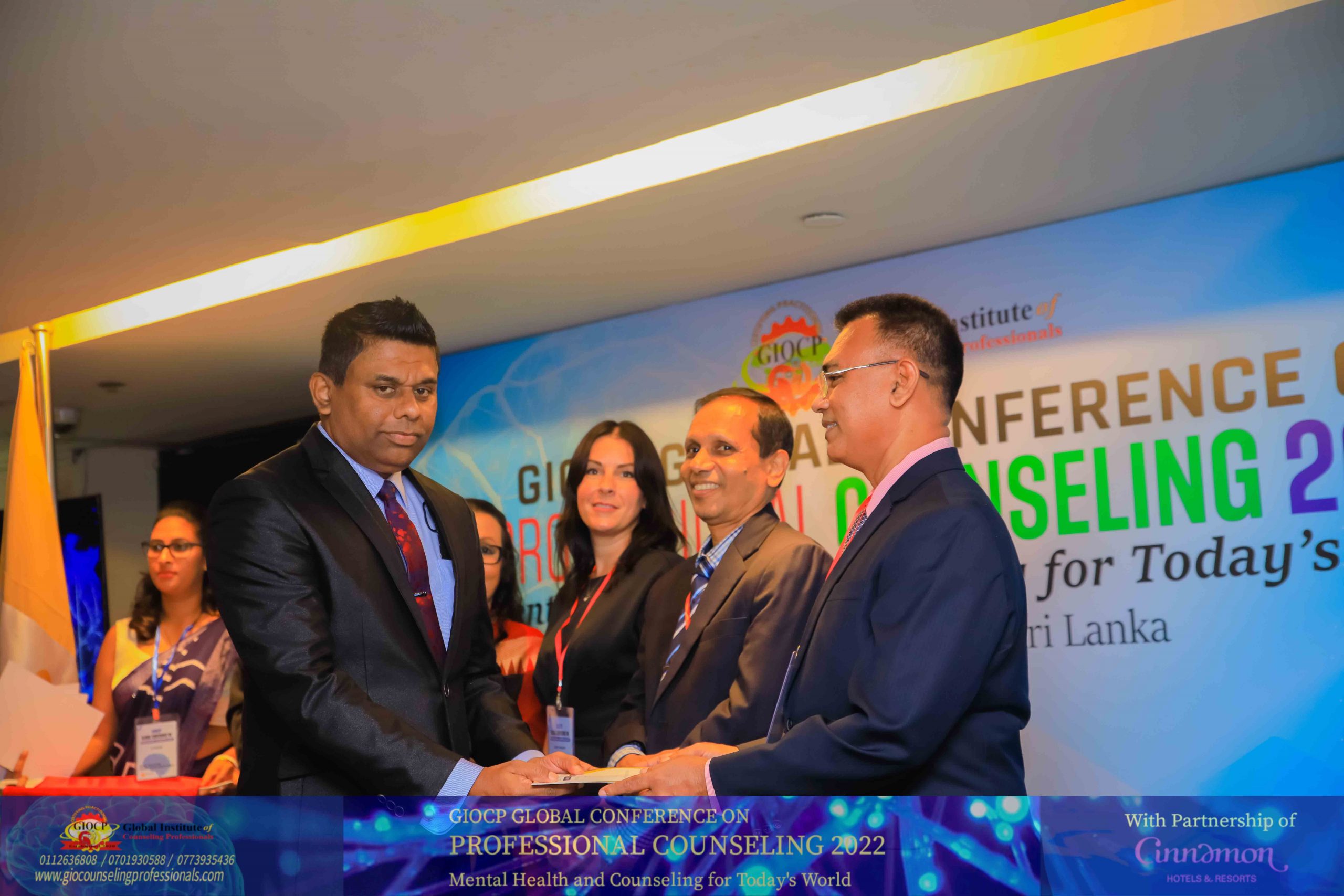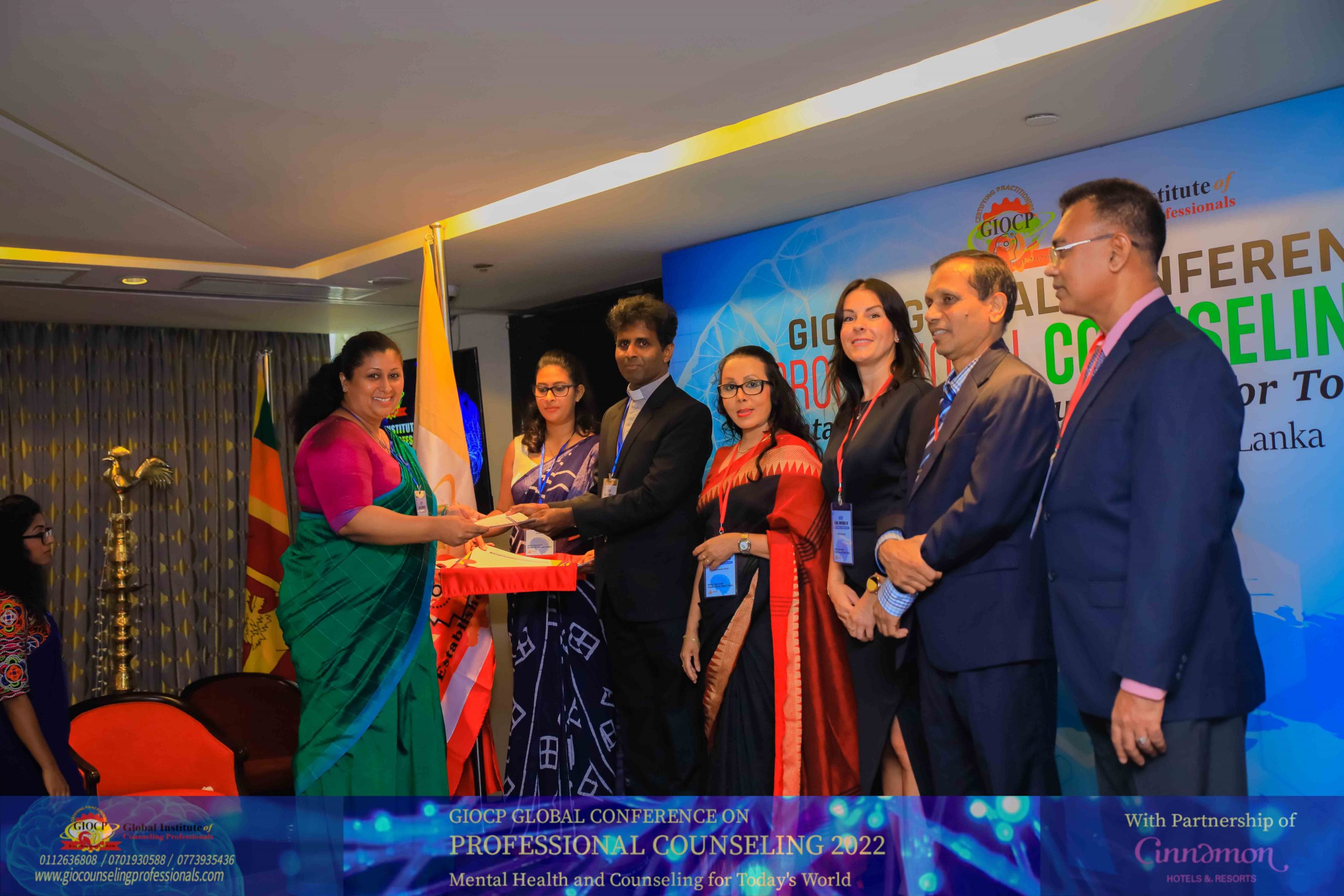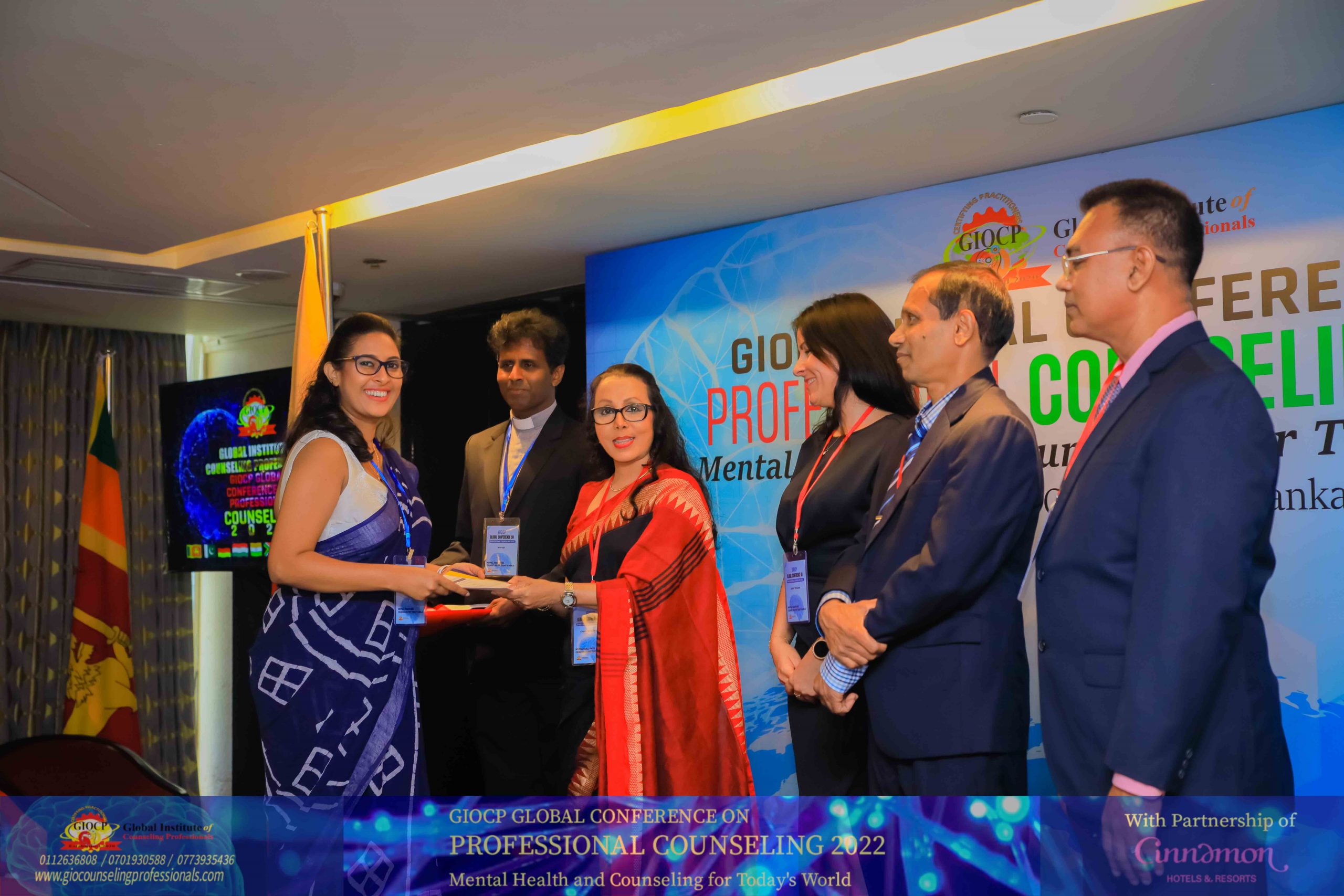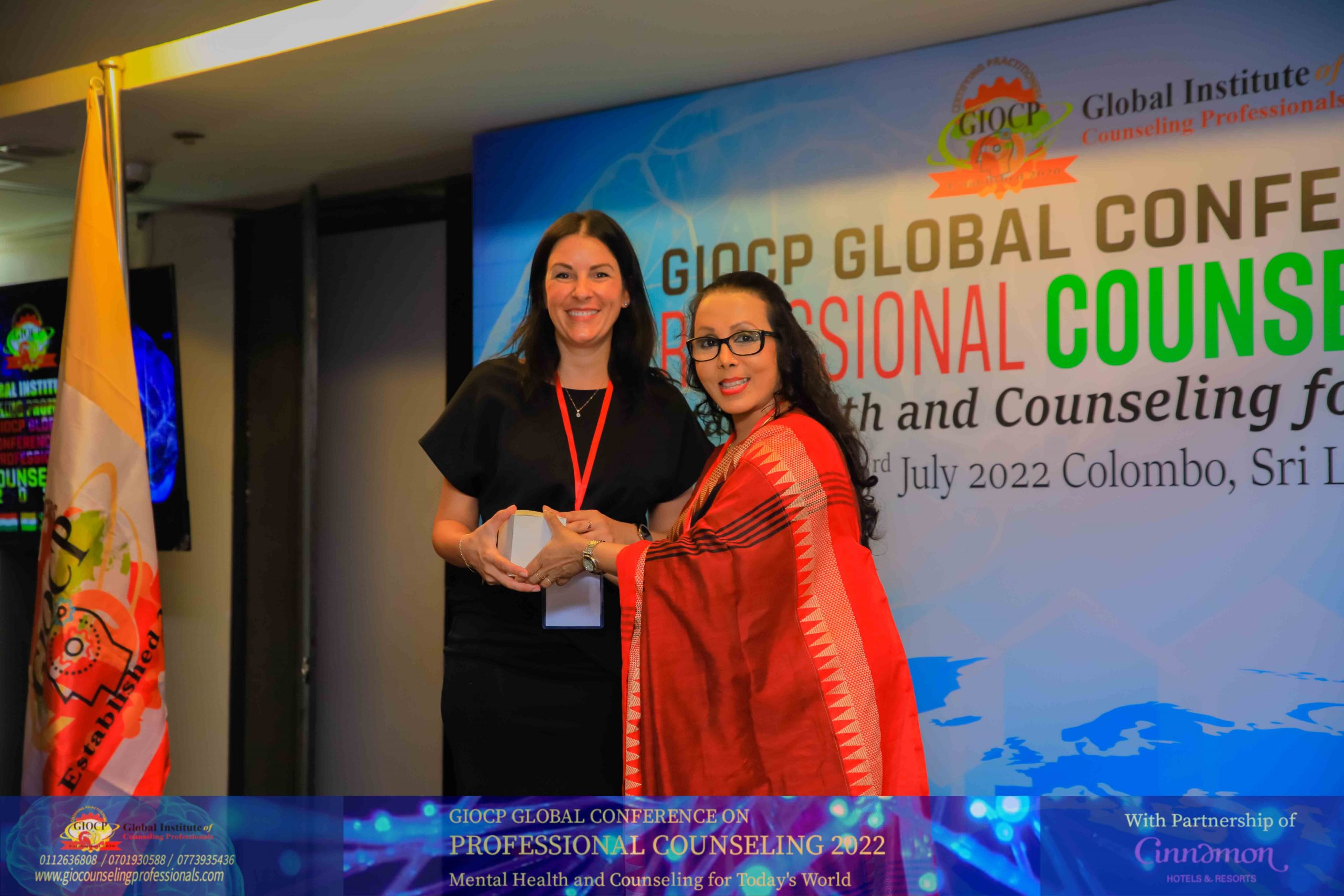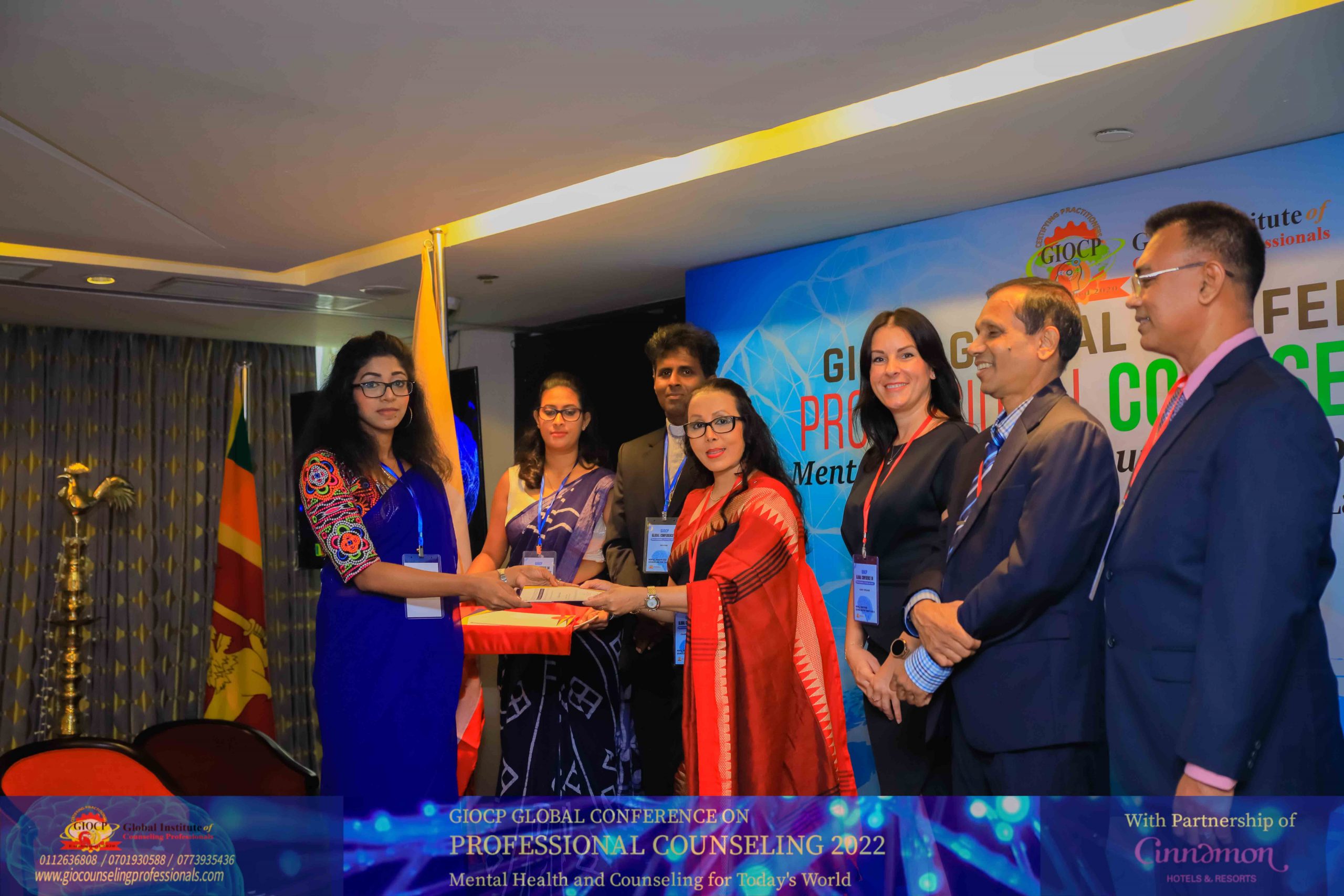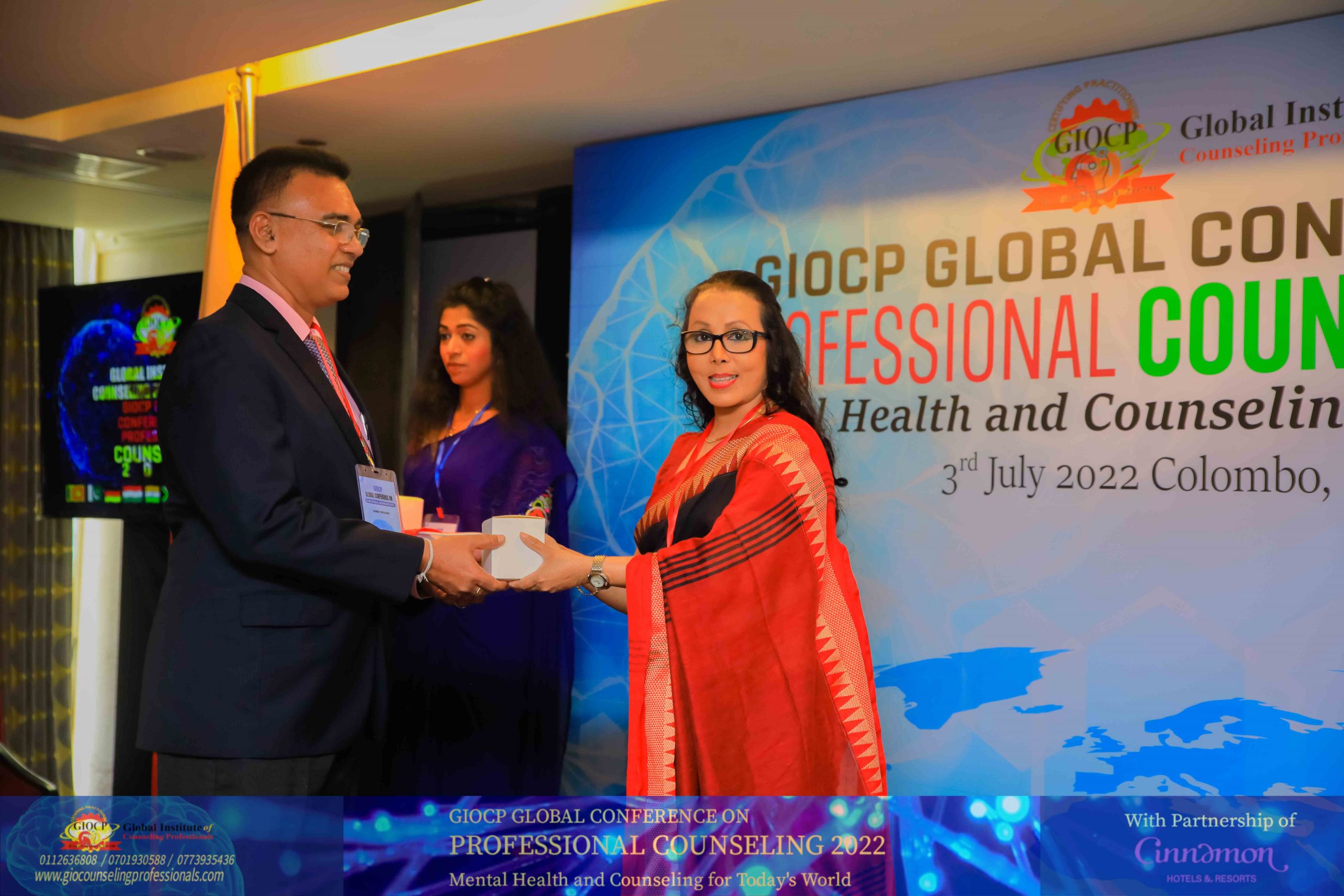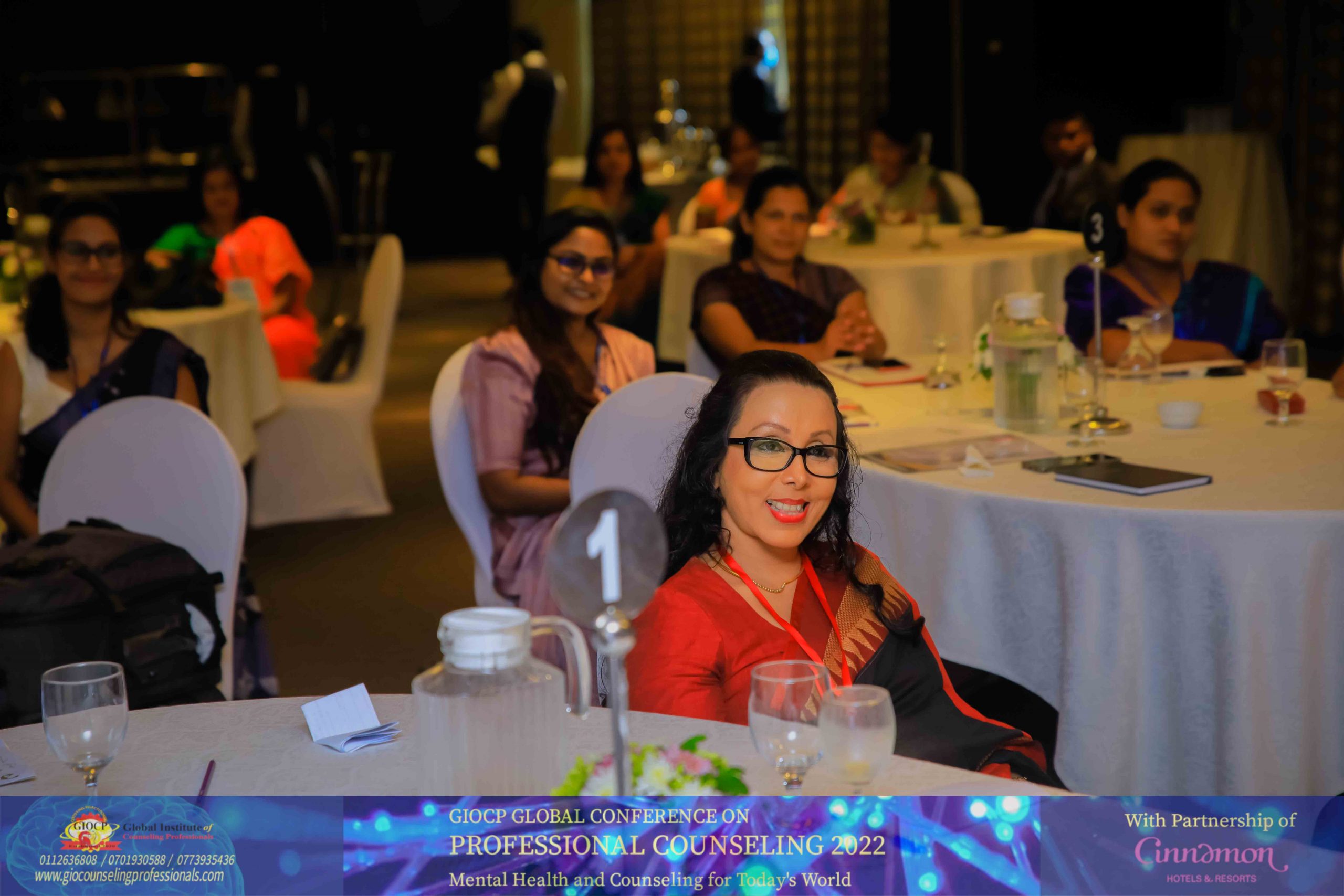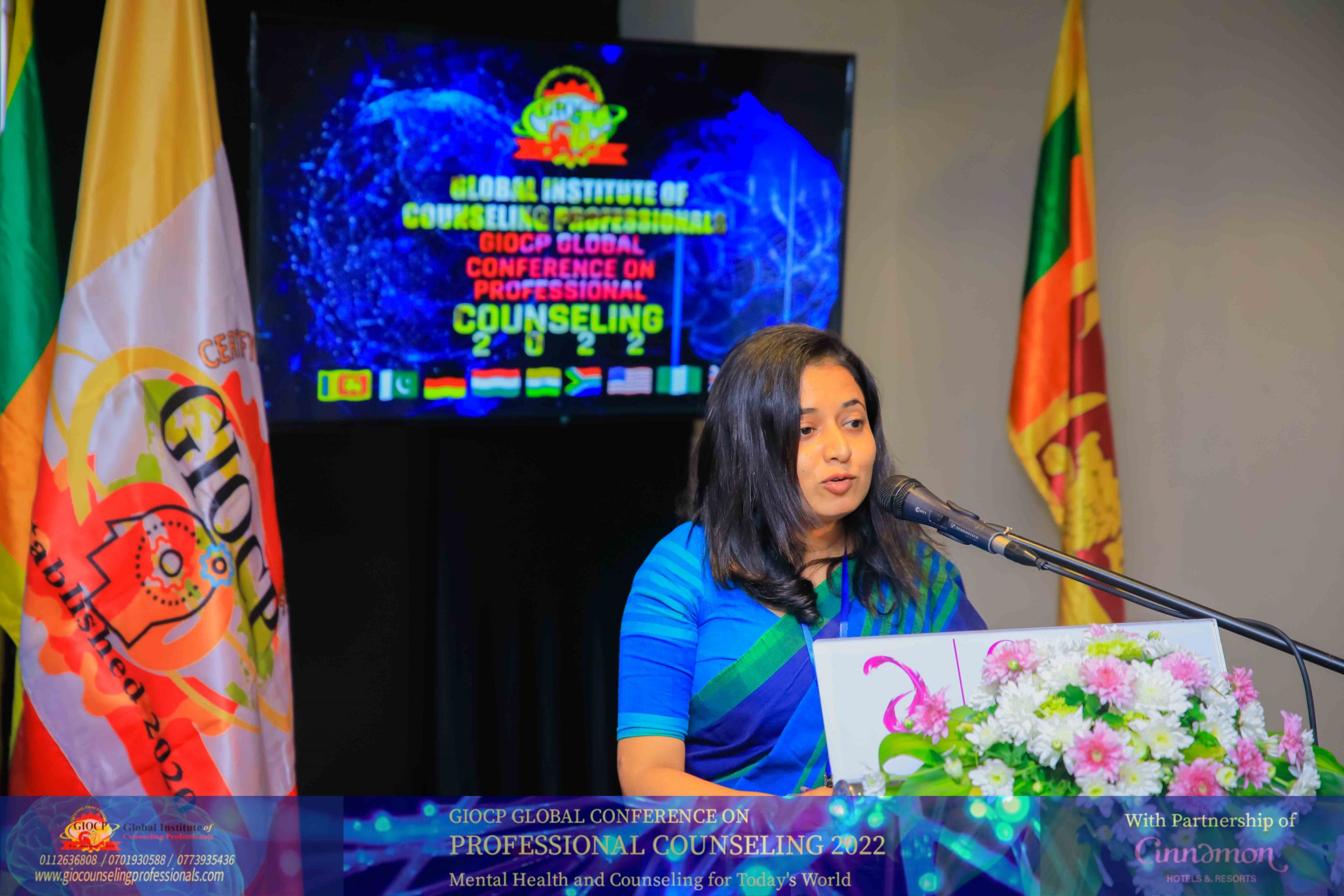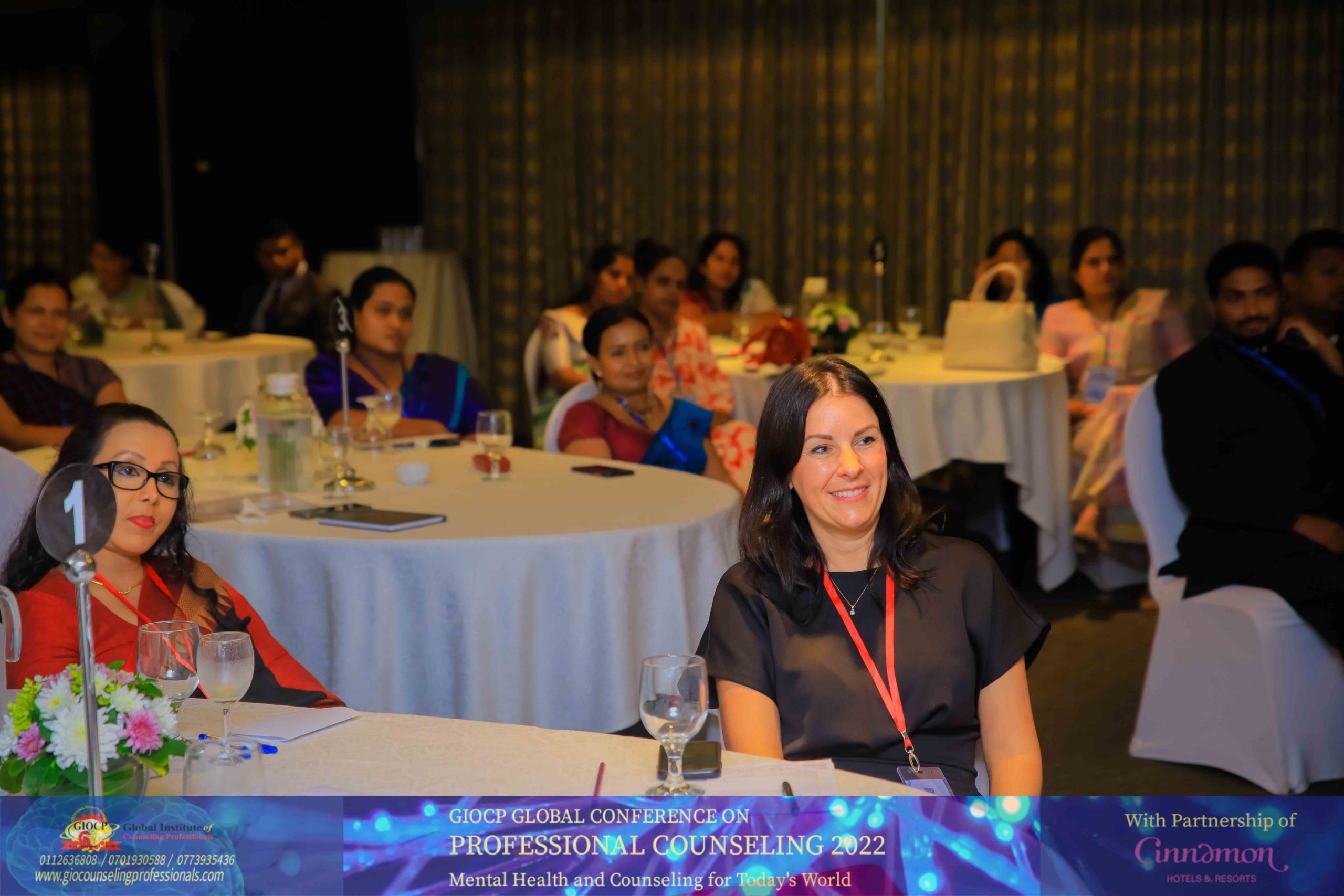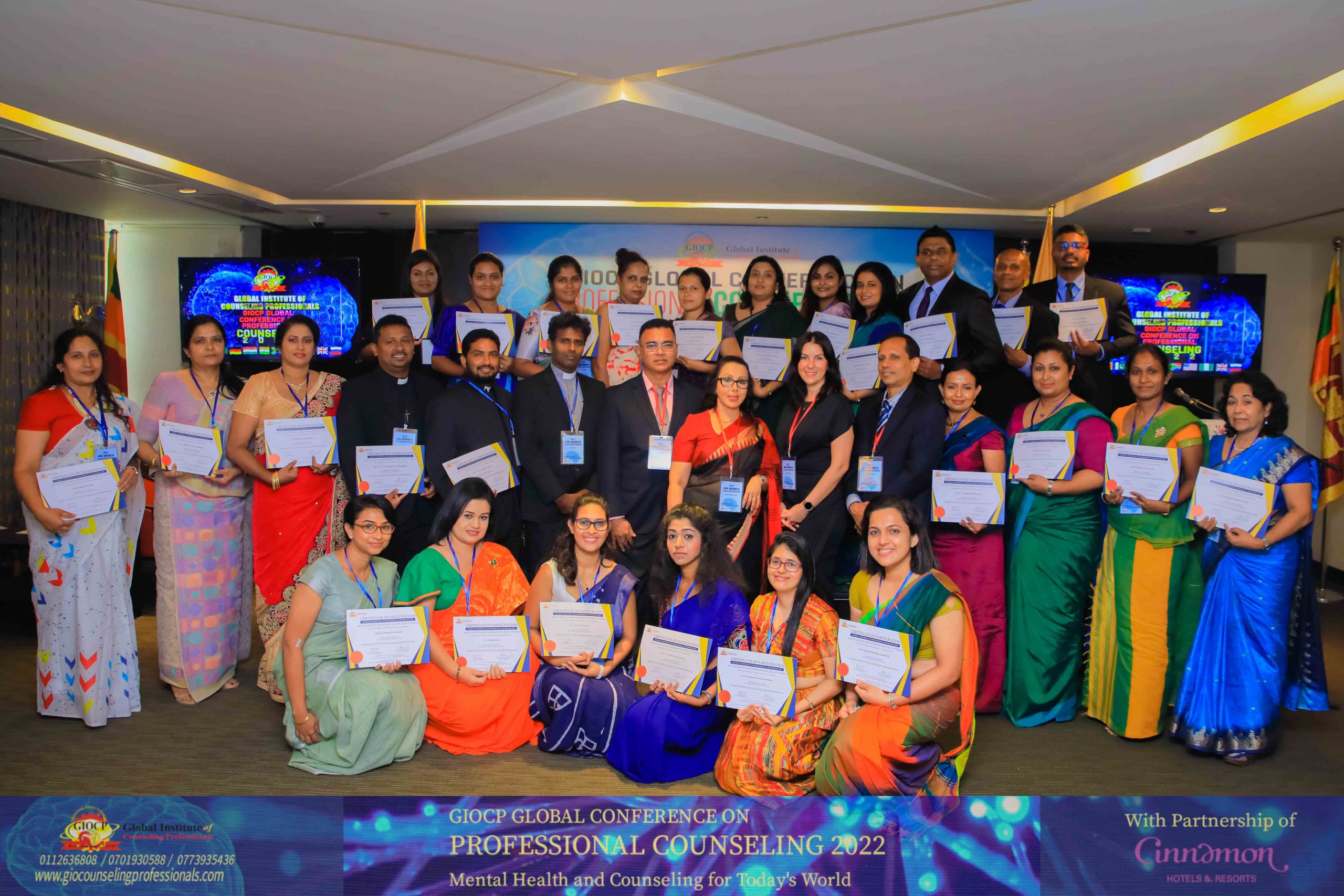 PROFESSIONAL TRAINING WORKSHOPS ON EFFECTIVE COUNSELING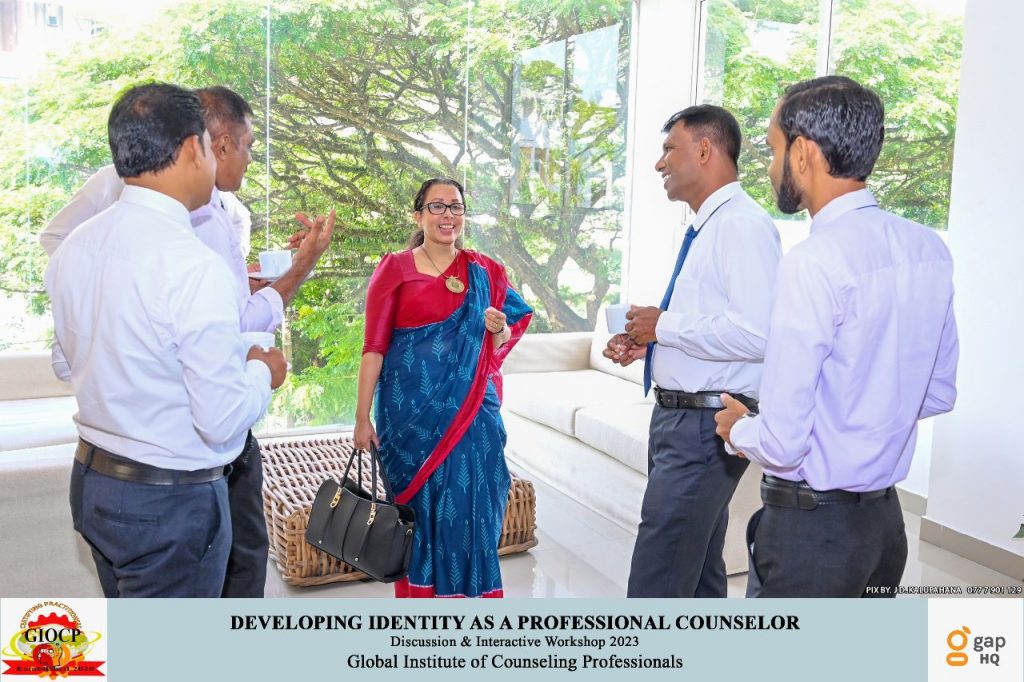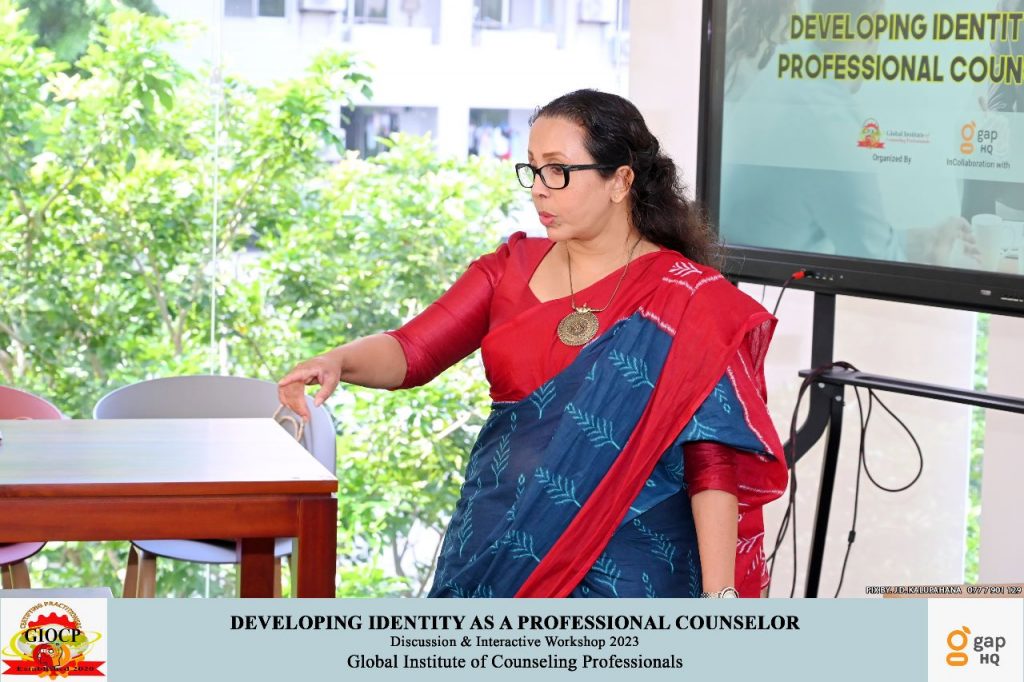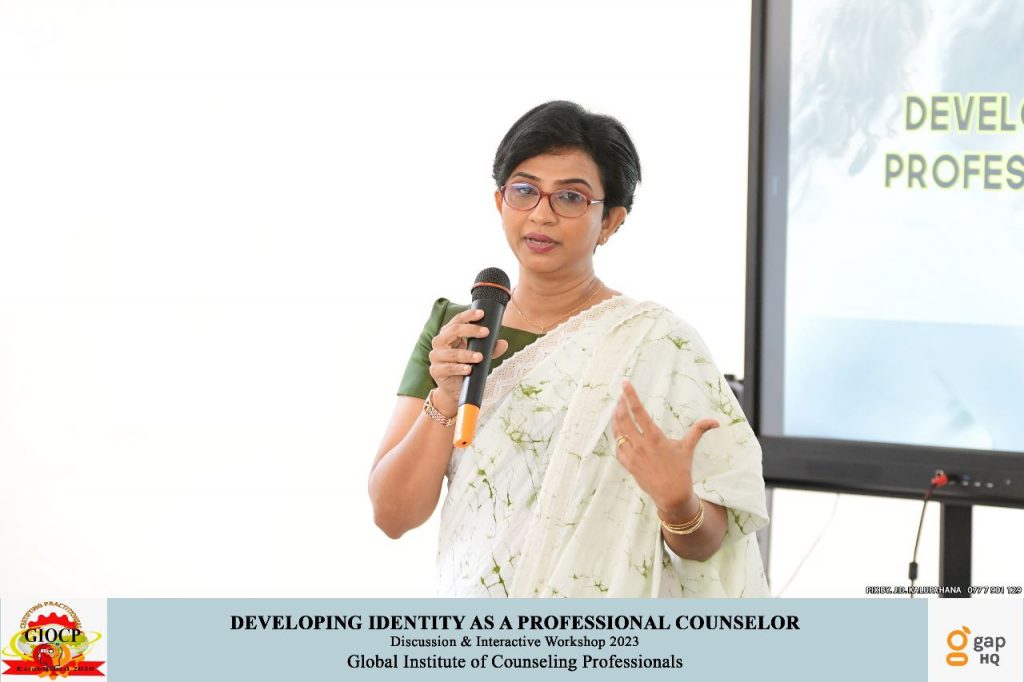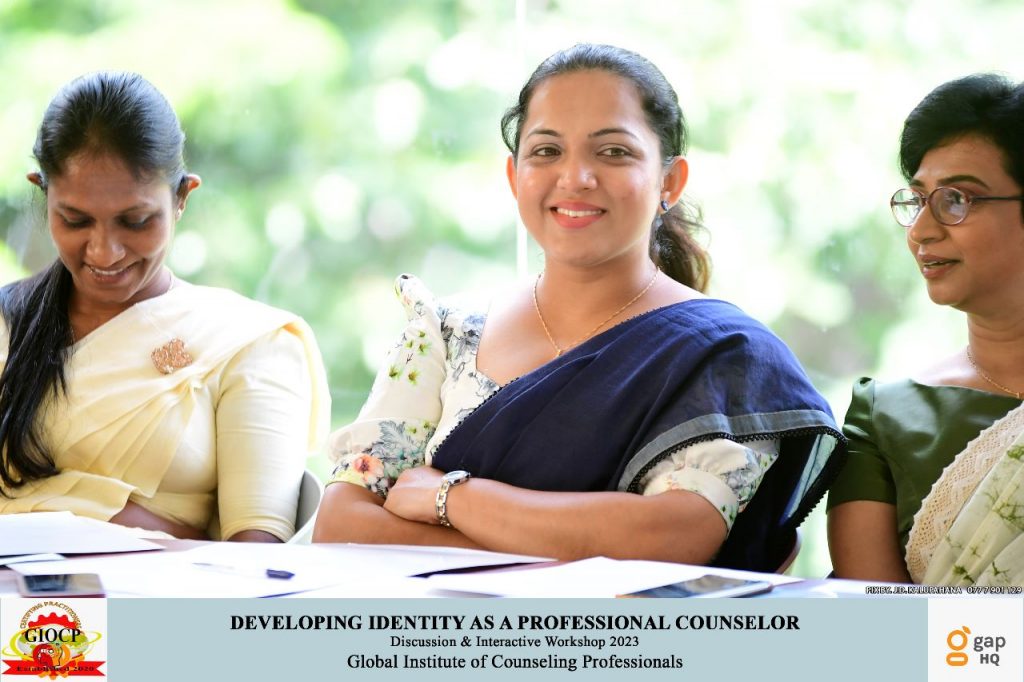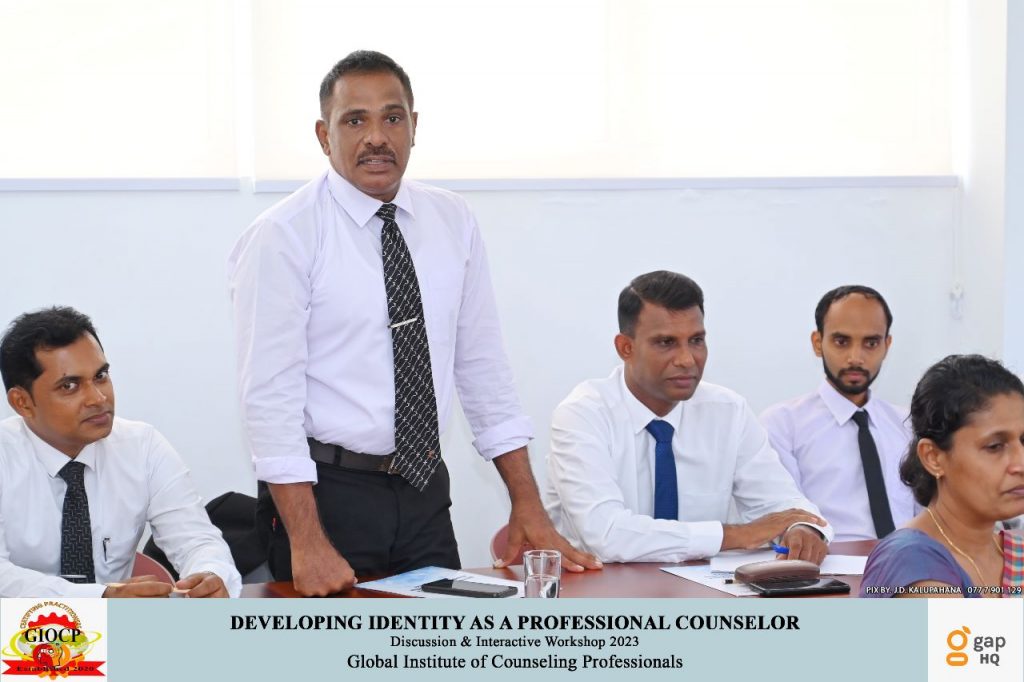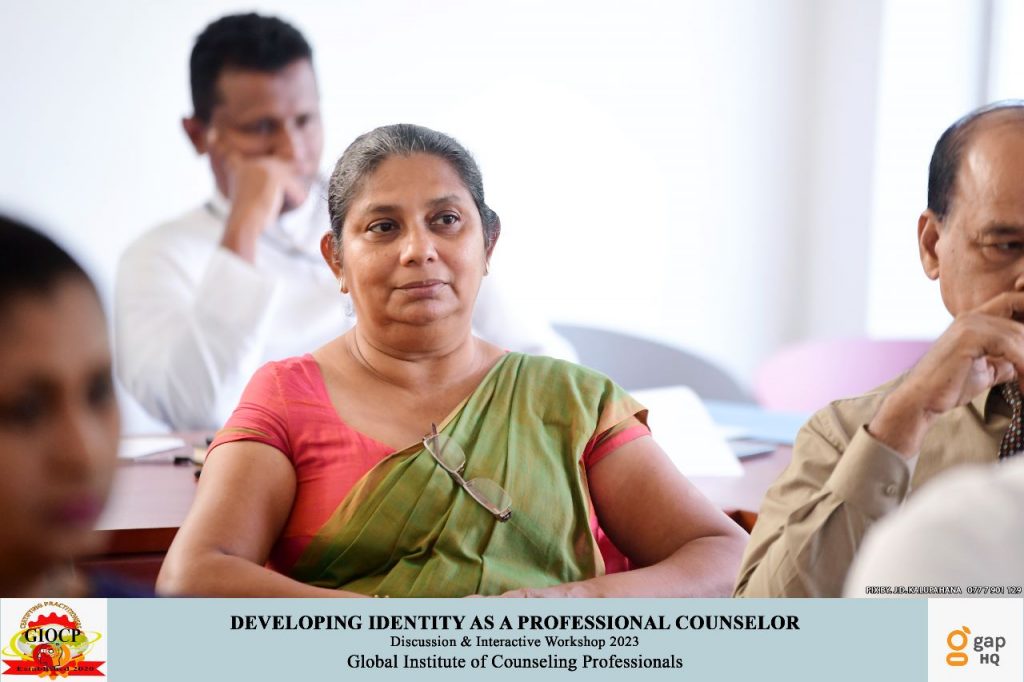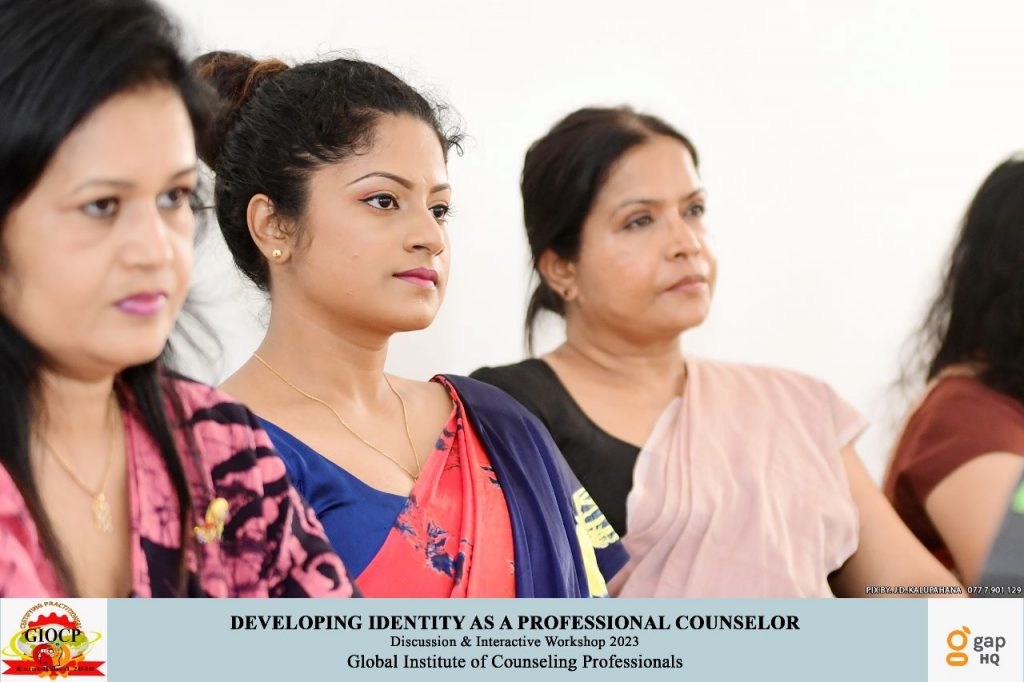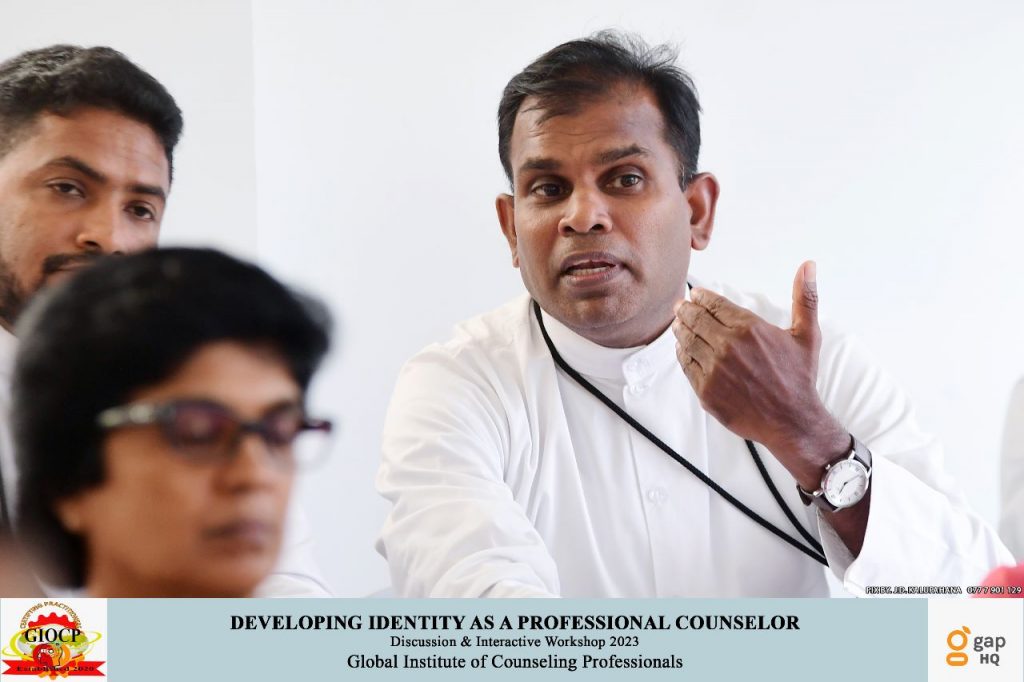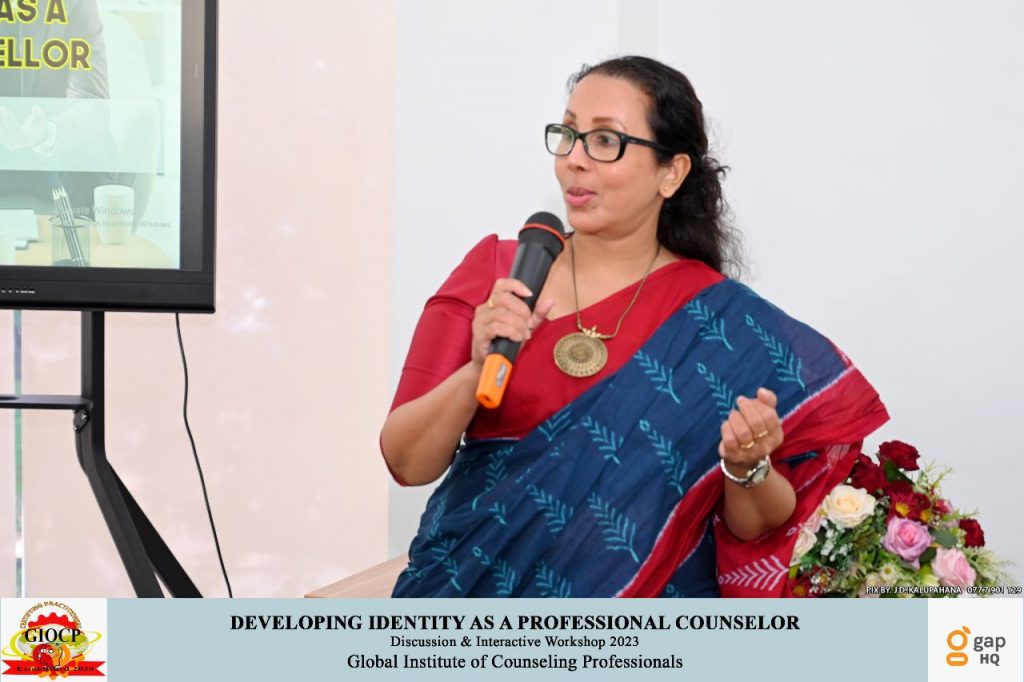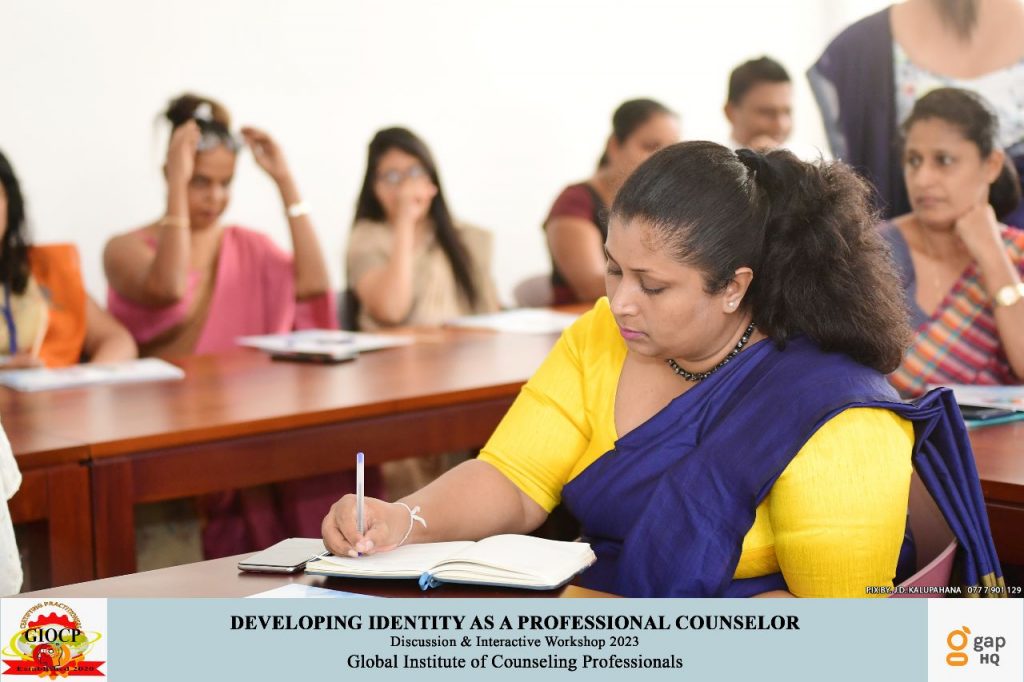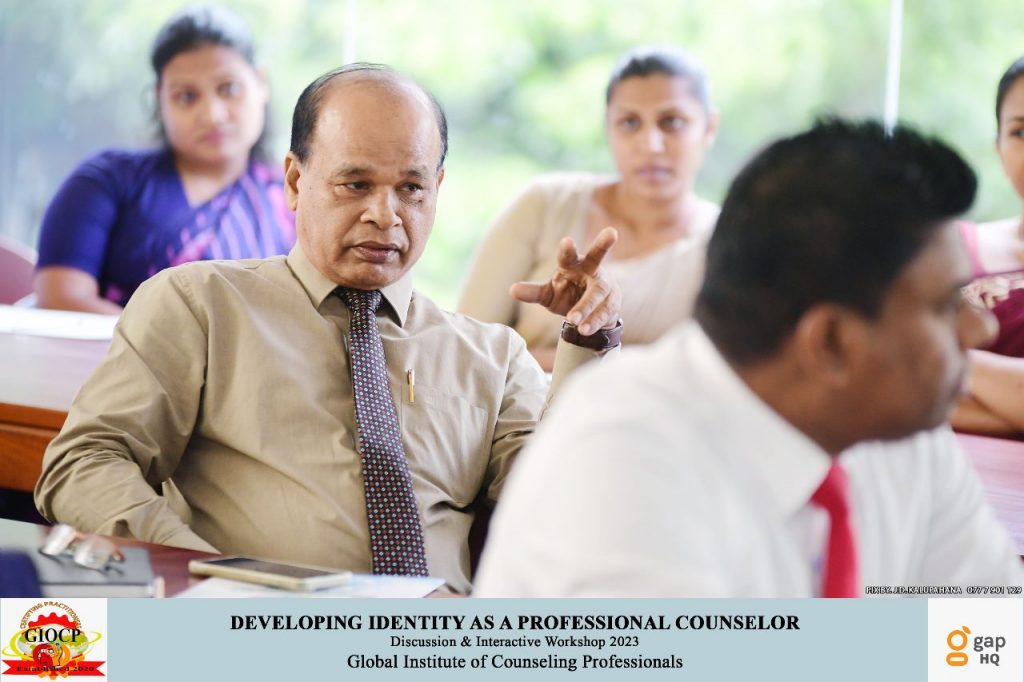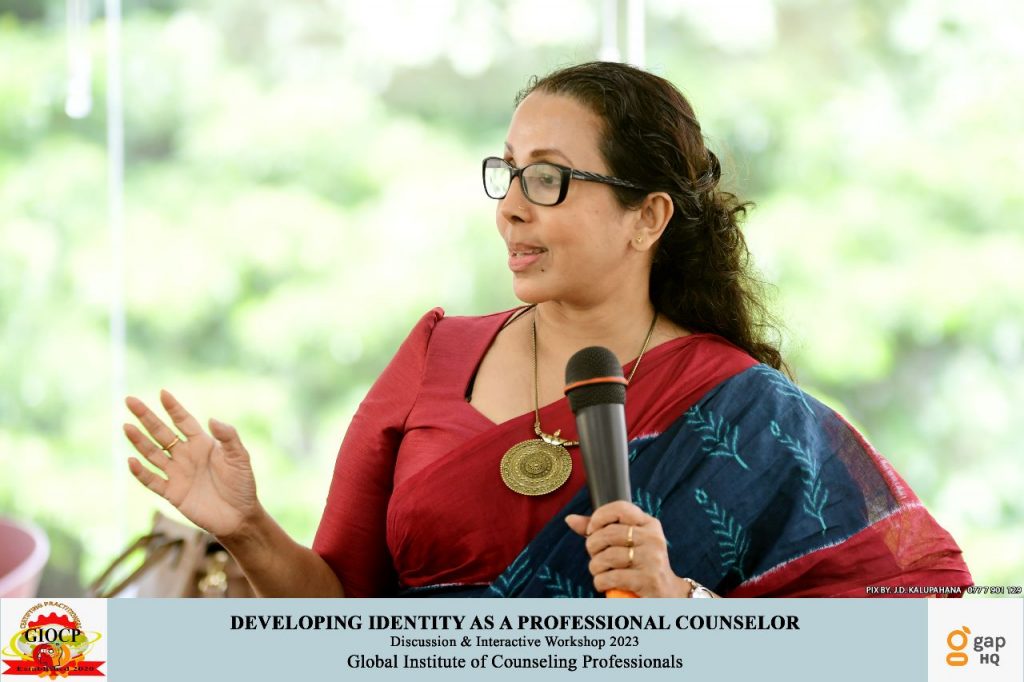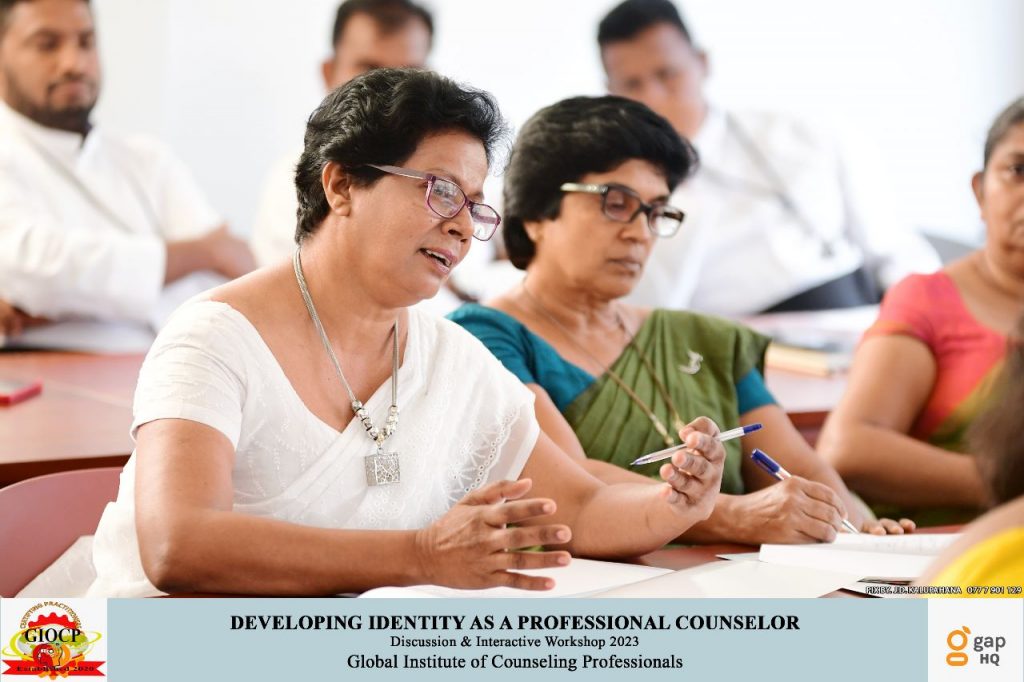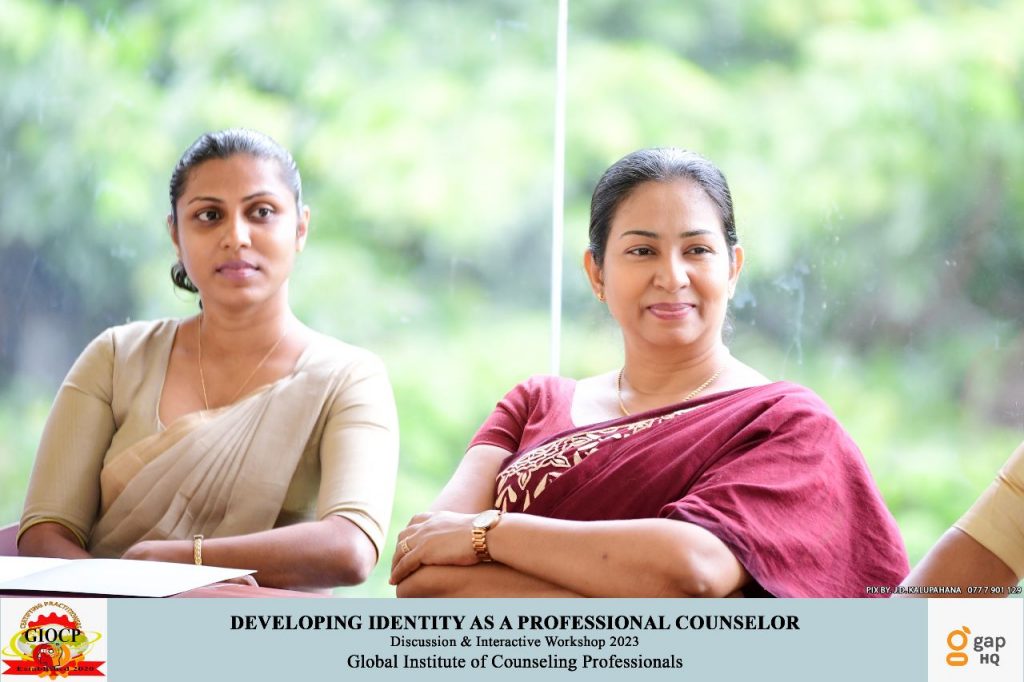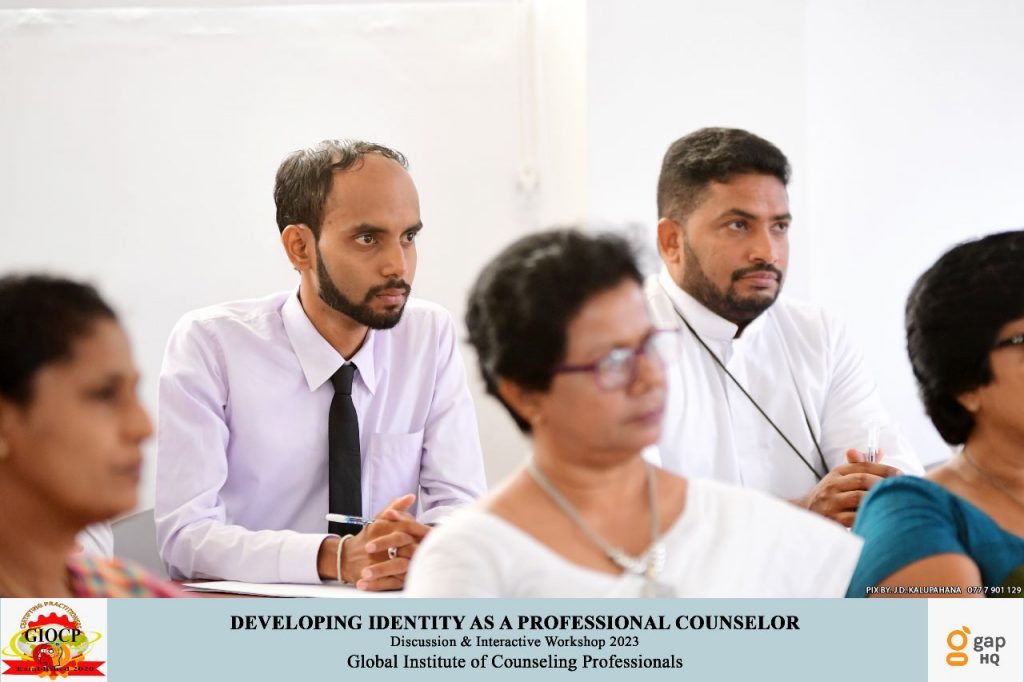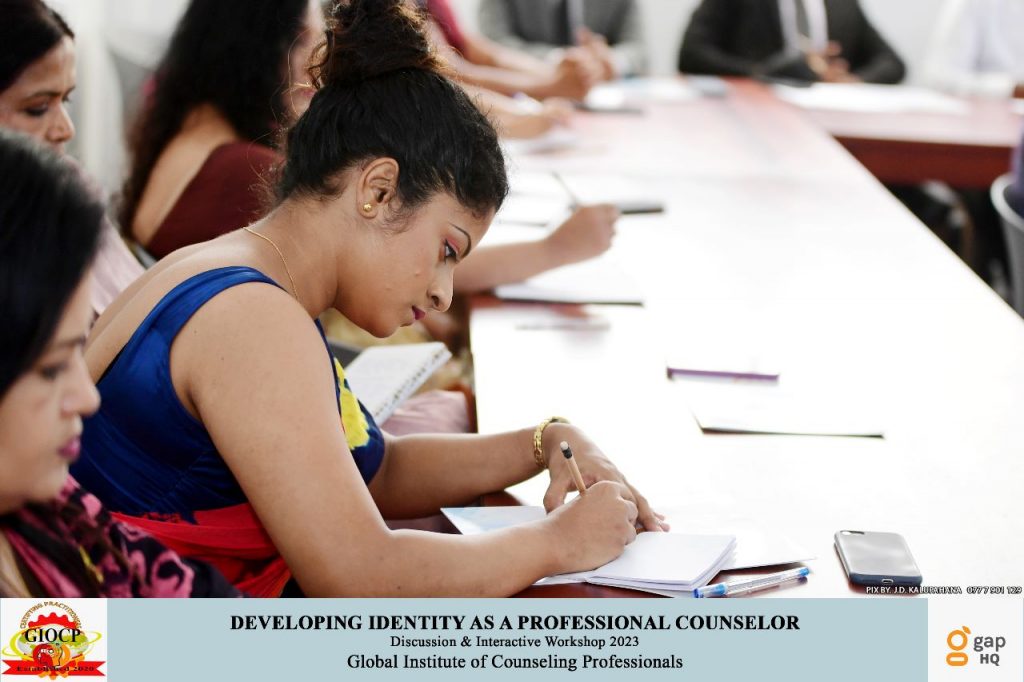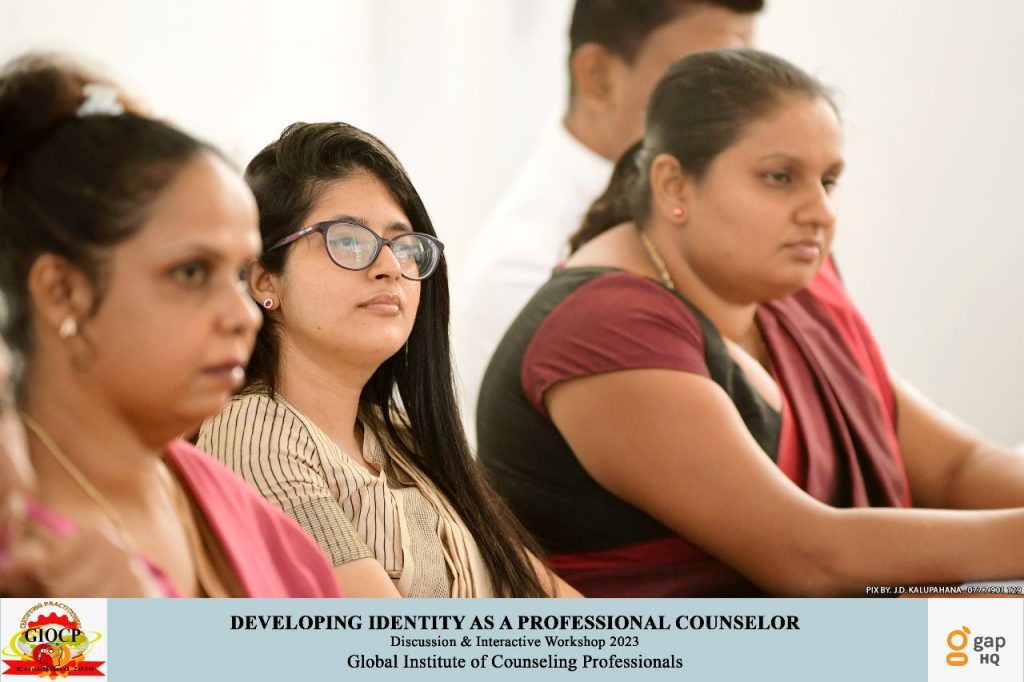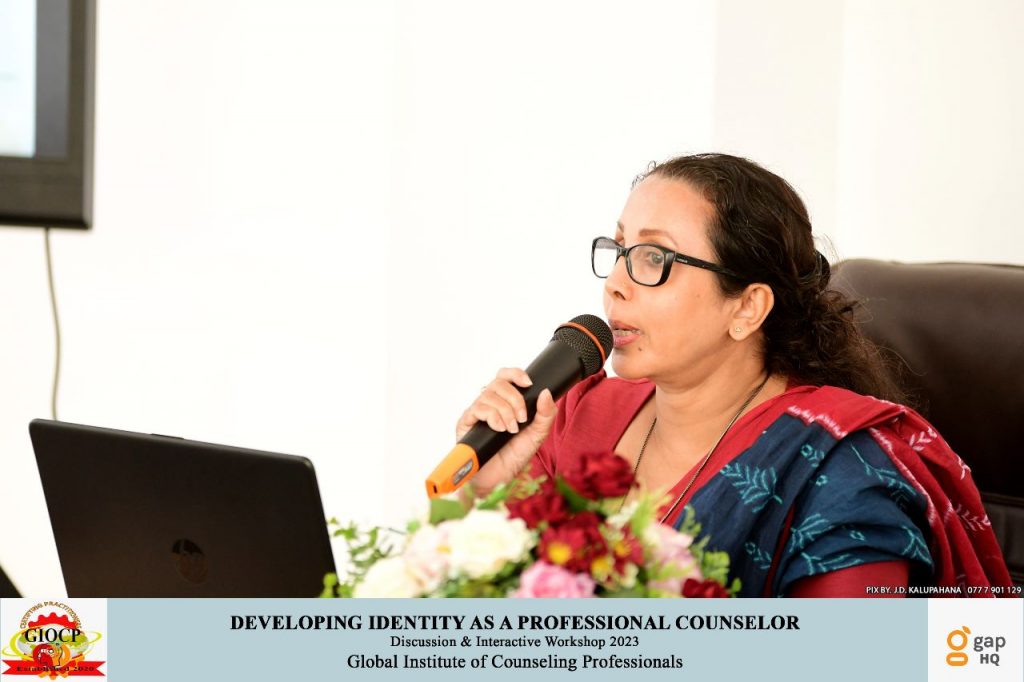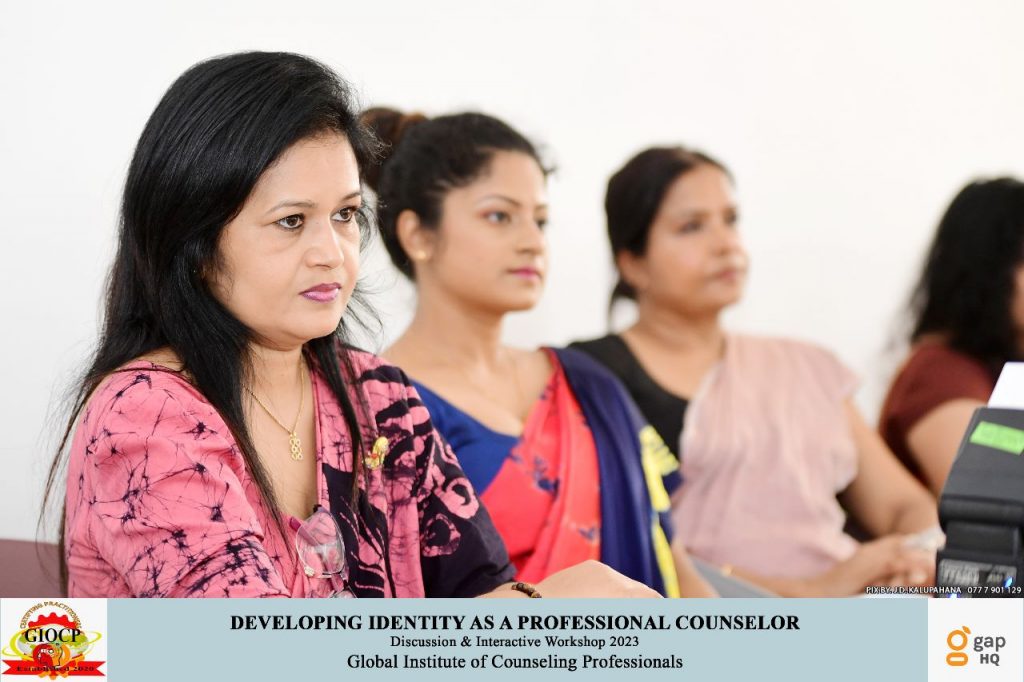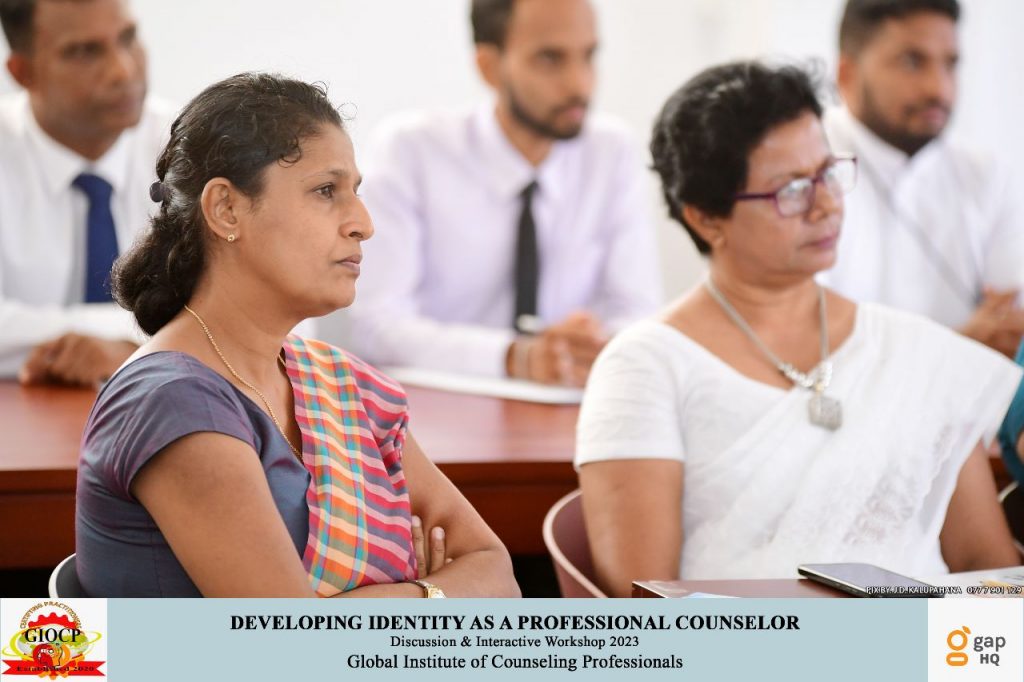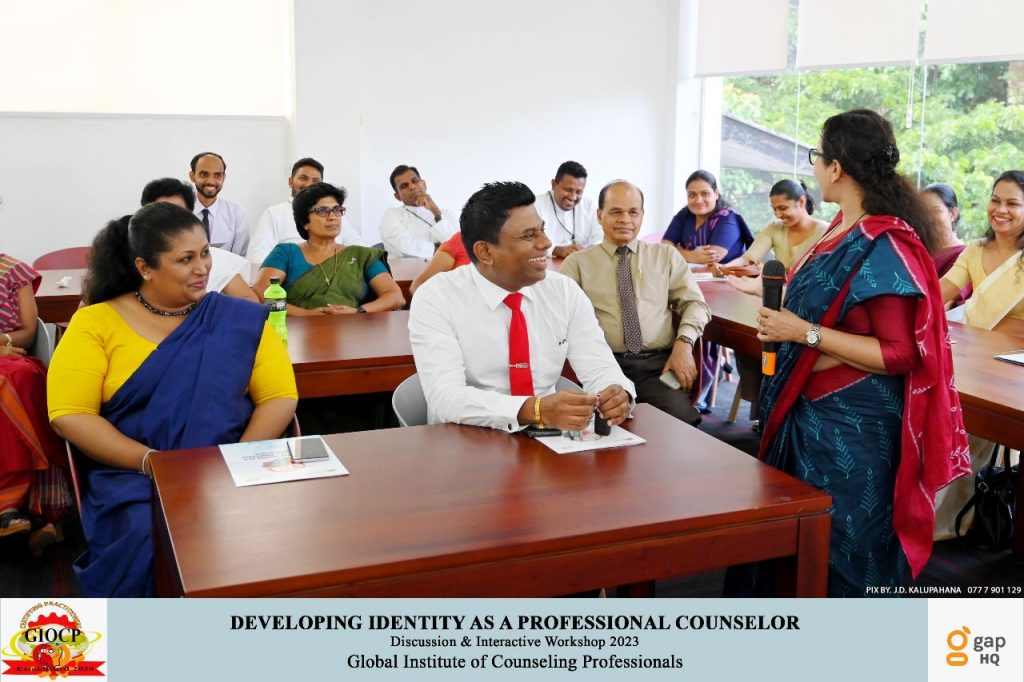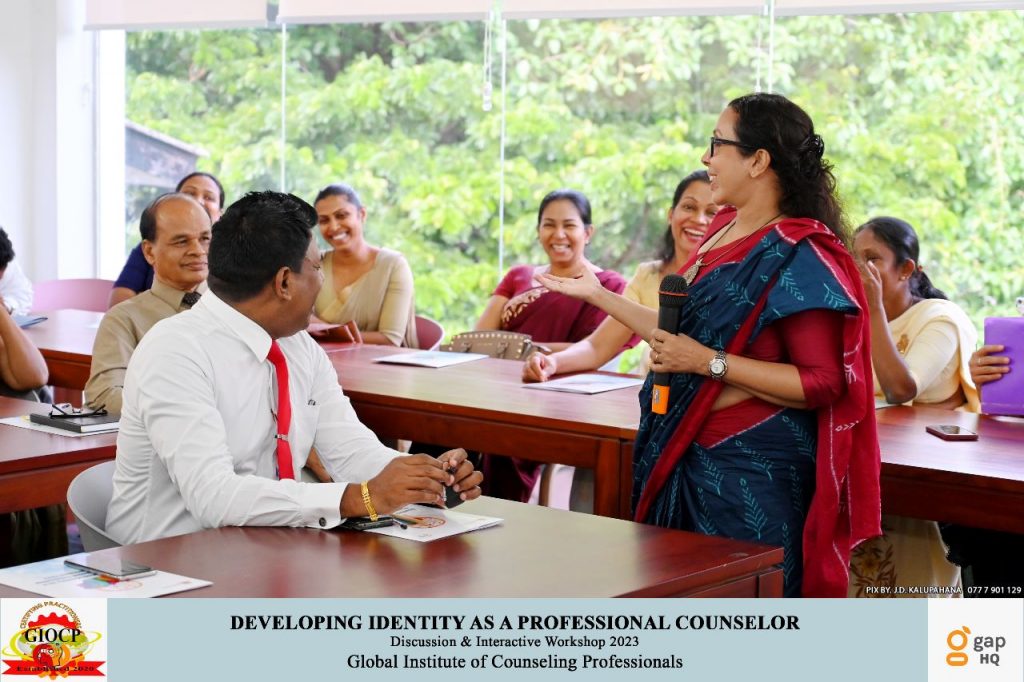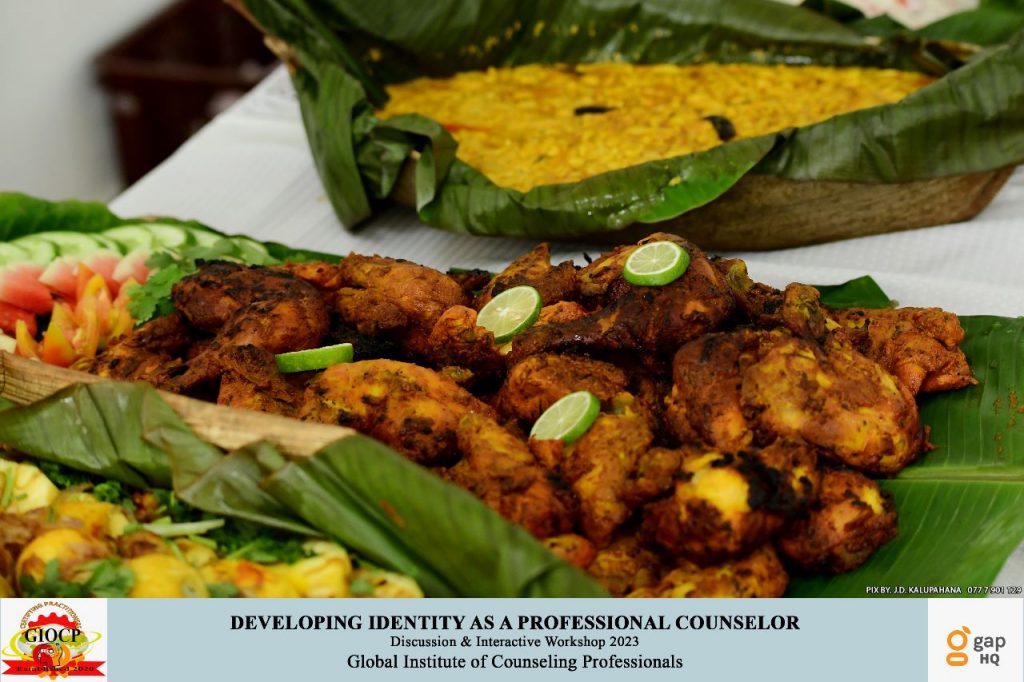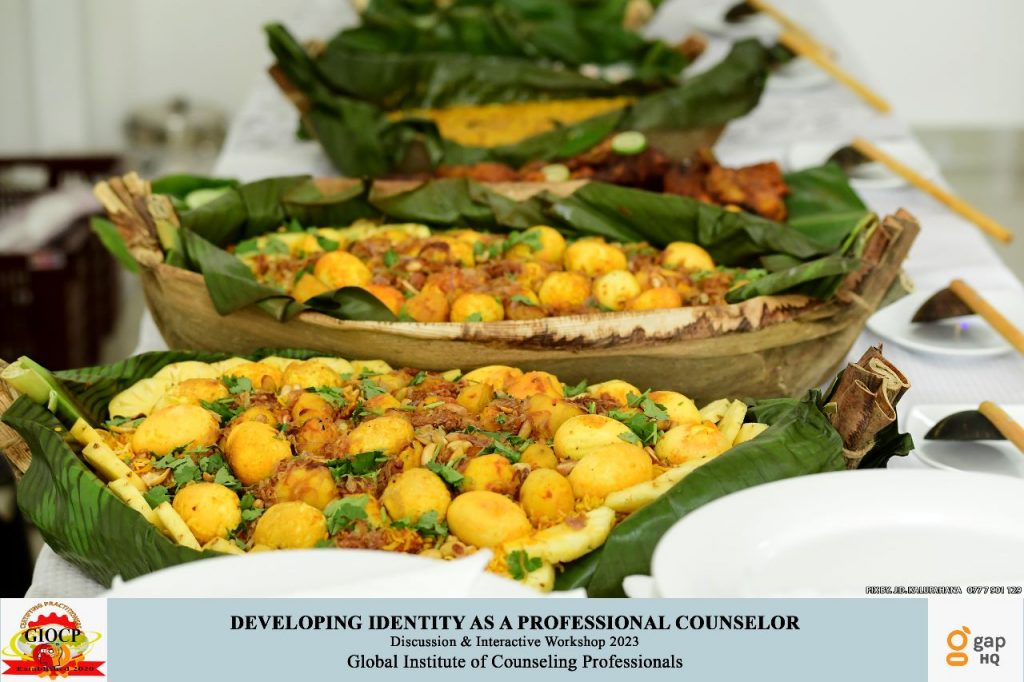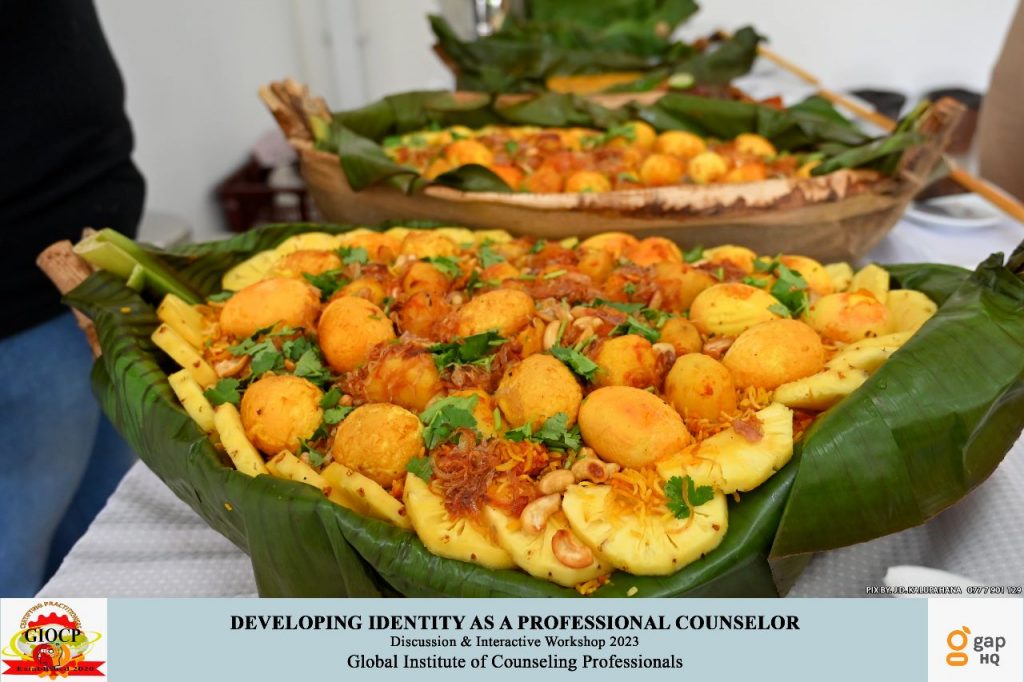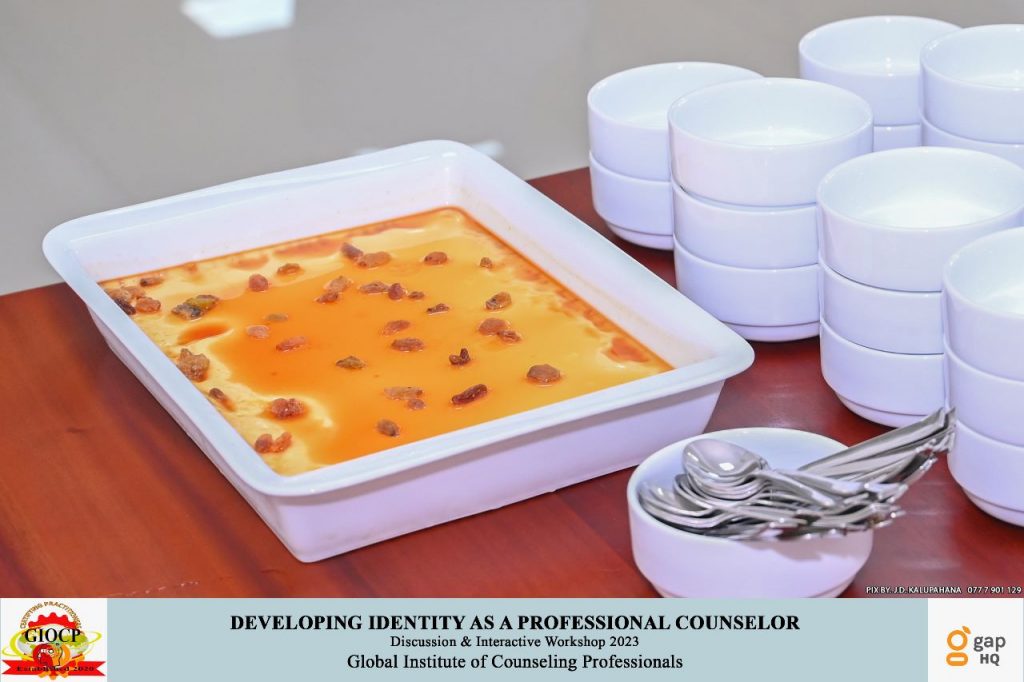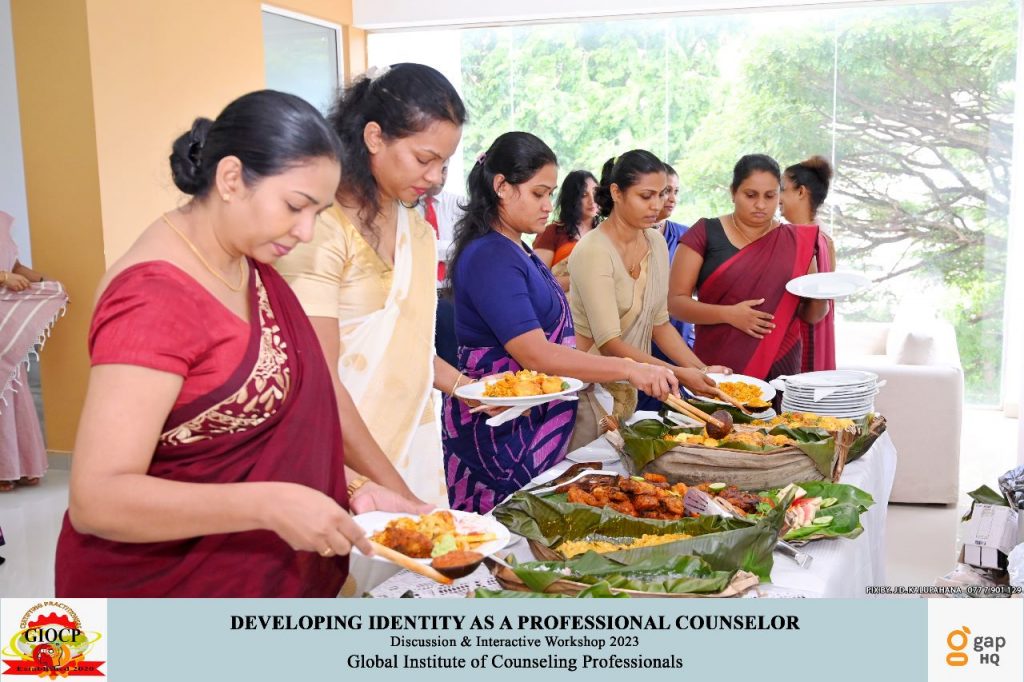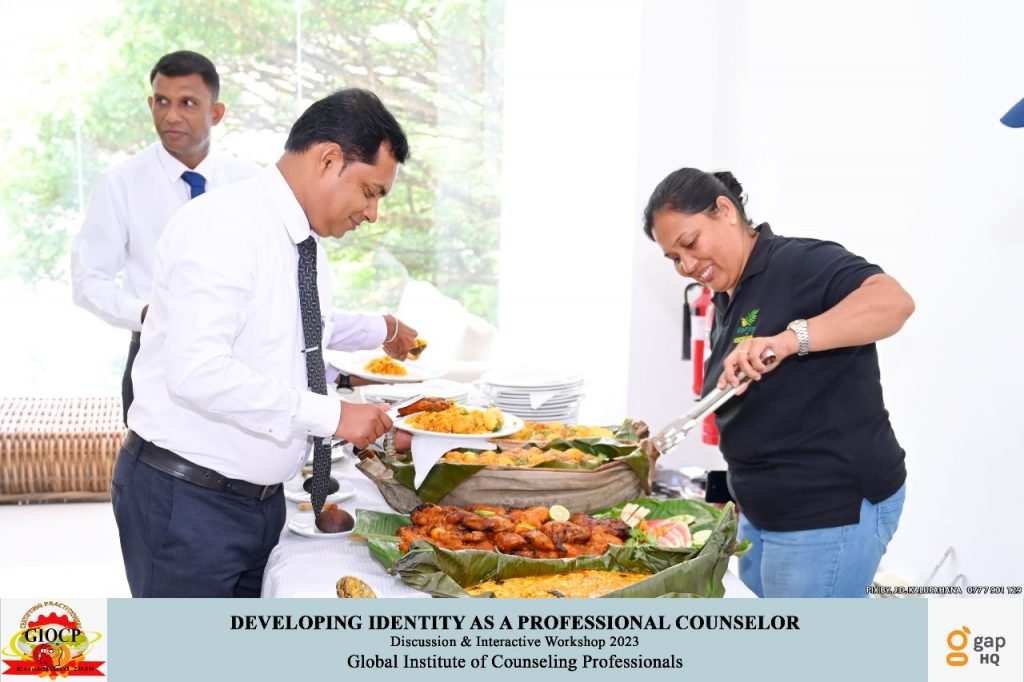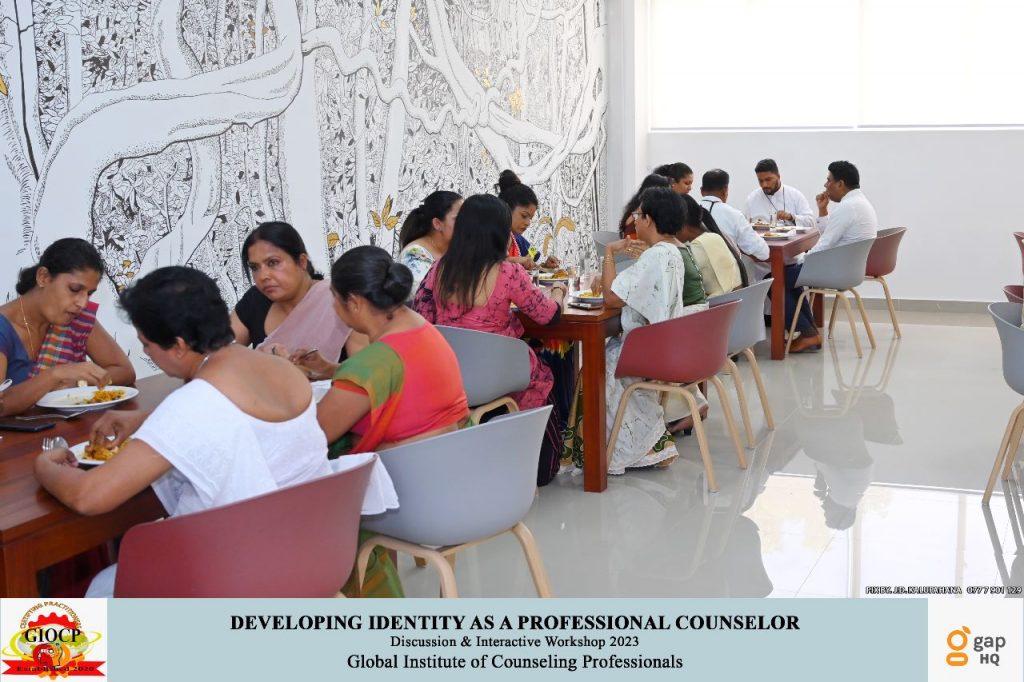 - OUR VISION TO MISSION -
Our vision is to raise the standards of psychological counseling and of the service providers by raising them internationally through the awareness and evaluation of their services. And that is for the benefit of the society for better world. 
අපගේ දැක්ම වන්නේ, මනෝවිද්‍යාත්මක උපදේශනය සහ සේවා සපයන්නන්, ඔවුන්ගේ සේවාවන් පිළිබඳ දැනුවත්භාවය සහ ඇගයීම තුළින් ඔවුන් ජාත්‍යන්තරව ඉහළ නැංවීමයි. එය සමාජයේ යහපත සඳහා  වඩා හොඳ ලෝකයක් සඳහා ය
Our mission is to improving the living standards of the society through the development, improvement and training of professional counselors to promote human dignity and respect for diversity
මානව ගරුත්වය හා විවිධත්වයට ගරු කිරීම, ප්‍රවර්ධනය කිරීම සඳහා වෘත්තීය උපදේශකයින්ගේ සංවර්ධනය, උපදේශනය වැඩිදියුණු කිරීම සහ පුහුණු කිරීම තුළින් සමාජයේ ජීවන තත්ත්වය ඉහළ නැංවීම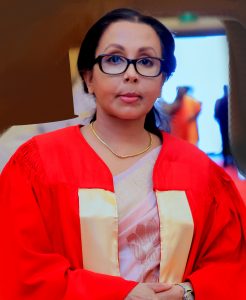 Prof. Dr. M. B. S. Niranjala Fernando
FOUNDER, CHAIRPERSON & ADMINISTRATOR GIOCP
Clinical Psychologist and Psychotherapist
B.A., M.A., MSc SM (SL), PhD (UK), Hon. D.Sc.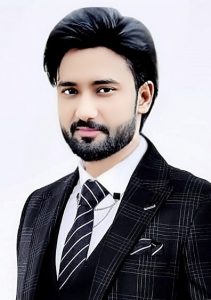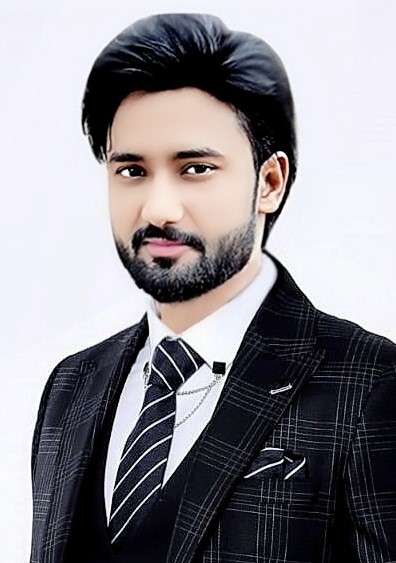 INTERNATIONAL COORDINATOR
Trainer & Instructor in Neuro Psychology, DHMS Clinical Psychologist, Founder and CEO at Royal Psychologist Community, Pakistan. (RPC – Global)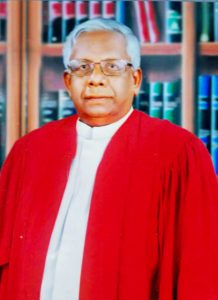 Prof. Daya Rohana Athukorala
CHAIR OF THE GIOCP CERTIFICATION BOARD
NLP Trainer/ Dianetic and Scientology Certified Trainer
M.A. (Ed), B. Ed. (Hons), B.A. (Hons)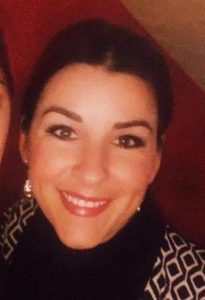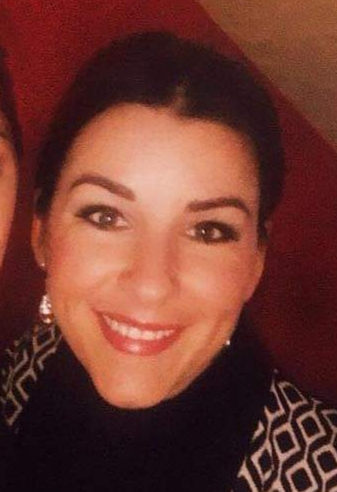 IN CHARGE OF GIOCP PSYCHOTHERAPY EDUCATION UNITE
RTT Therapist, Reading B.Sc (Hons)Psych, Member  International Hypnosis Association
Global Institute of Counseling Professionals
FEW COMMENTS BY 'GIOCP' STUDENTS OF PROFESSIONAL STUDIES
DIPLOMA IN BEHAVIORAL SCIENCE OF PSYCHOLOGY AND COUNSELING
Ms. Dinusha Niranjalee Subasinghe
(B.A.) University of Jayewardhenapura
I feel that taking this course is essential for life because of the unique ability to teach the subject in a very interesting way through real world phenomena and experiences, emphasizing theoretical knowledge through a variety of practical activities.
මෙම පාඨමාලාව හැදෑරීම ජීවිතයට අත්‍යවශ්‍ය යැයි මට හැඟෙන්නේ සැබෑ ලෝකයේ සංසිද්ධීන් හා අත්දැකීම් තුළින් විෂය කරුණු ඉතා රසවත් ආකාරයකින් ඉගැන්වීමට ඇති සුවිශේෂී හැකියාව නිසා, විවිධ ප්‍රායෝගික ක්‍රියාකාරකම් තුළින් න්‍යායාත්මක දැනුම අවධාරණය කිරීම නිසාය.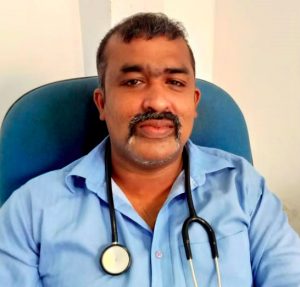 Dr. Lakmal Jayaratne (MBBS)
District Medical Officer of Lunawa Hospital
I'm happy to say this course helps me to understand the minds of my patients better and, therefore, it helps me to serve them well.
මෙම පාඨමාලාව මගේ රෝගීන්ගේ මනස වඩාත් හොඳින් වටහා ගැනීමට උපකාරී වන අතර ඒ නිසා ඔවුන්ට හොඳින් සේවය කිරීමට එය උපකාරී වේ.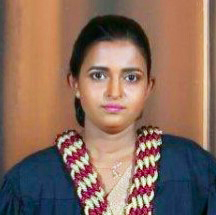 Nursing officer- Gov. Hospital Kaluthara
I feel, by learning this course, I understand it helps many life problems and minimize other emotional issues.
මෙම පාඨමාලාව ඉගෙන ගැනීමෙන් මට දැනෙන්නේ, එය බොහෝ ජීවිත ගැටලු සහ වෙනත් චිත්තවේගීය ගැටළු අවම කිරීමට උපකාරී වන බවයි.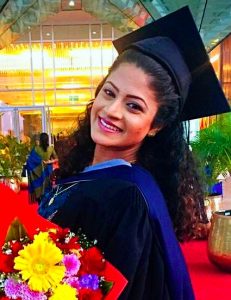 Ms. Yashika P. Satharasinghe BSc(Hons) PT, Msc CLHP
Practicing as a Physiotherapist at National Hospital
I find psychology a fascinating subject. Hence, I got enrolled in GIOCP to get myself educated in the fields of Child Psychology and Behavioral Psychology and Counseling. Choosing GIOCP for my studies was one of the best decisions I've made because GIOCP gives students the freedom to express ideas, question and share knowledge with each other through active participation. Moreover, Dr Niranjala Fernando's passion for teaching is truly commendable. I'm grateful for the learning opportunities I was granted through GIOCP and I wish to get the maximum benefits from them.
මනෝ විද්‍යාව ආකර්ශනීය විෂයක් ලෙස මම දකිමි. එබැවින්, ළමා මනෝවිද්‍යාව සහ චර්යා මනෝවිද්‍යාව සහ උපදේශනය යන ක්ෂේත්‍රවල අධ්‍යාපනය ලබා ගැනීම සඳහා මම GIOCP වෙත ඇතුළත් වුණෙමි. මගේ අධ්‍යයන කටයුතු සඳහා GIOCP තෝරා ගැනීම මා ගත් හොඳම තීරණයක් වූයේ GIOCP සිසුන්ට අදහස් ප්‍රකාශ කිරීමට, ප්‍රශ්න කිරීමට සහ ක්‍රියාකාරී සහභාගීත්වය තුළින් එකිනෙකා සමඟ දැනුම බෙදා ගැනීමට නිදහස ලබා දෙන බැවිනි. එපමණක් නොව, Pro. ආචාර්ය නිරංජලා ප්‍රනාන්දු මහත්මියගේ ඉගැන්වීමේ ආශාව ඇත්තෙන්ම ප්‍රශංසනීයයි. GIOCP හරහා මට ලබා දී ඇති ඉගෙනුම් අවස්ථා සඳහා මම කෘතඥ වන අතර ඒවායින් උපරිම ප්‍රතිලාභ ලබා ගැනීමට මම කැමැත්තෙමි.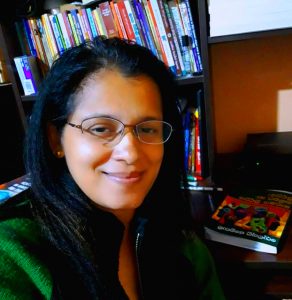 Ms. R. R. M. Chandrika Priyangani
BA (SPL), MA, Psy.Dip., Teacher
This is the best course for me to achieve all those goals by penetrating and deeply studying the hidden human mind, hoping to write some successful books in the future and become stable in this counseling field.
සැගවුන මිනිස් මනස විනිවිද දකිමින් හා ගැඹුරින් අධ්‍යයනය කරමින්, අනාගතයේ සාර්ථක ග්‍රන්ථ කිහිපයක් ලිවීමට හා මෙම උපදේශන ක්ෂේත්‍රය තුළ ස්ථාවර වීමට බලාපොරොත්තු වන මා හට, එම සියලු අරමුණු සාක්ෂාත් කර ගැනීමට ලැබුණ විශිෂ්ටතම පාඨමාලාව මෙයයි.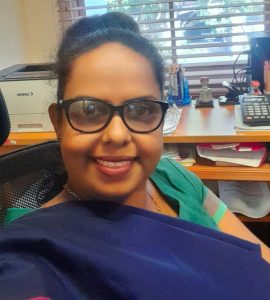 Ms. H. A. Ayesha Uddini Dias
Confidential Secretary to Chairman
Industrial Technology Institute
First, it brings me pleasure and pride as a GIOCPian. This is the only place that changed and sharpened my life pattern and thinking style with comprehensive knowledge ,active live-brain-storming discussions and workshops. The Institute makes a platform in an enormous way to intensify knowledge and gather experiences via required assigned projects. Further, we practise in a special way to see the world in different ways and heal the minds of people and ultimately benefit ourselves. Being a student yet, the stunning experience brought up to now is superb. I tender my gratitude to Dr. Neranjala Fernando and the whole Institute , to guide us exclusively to bring release and make the lives of others easier via healing minds.
පළමුව, මාහට GIOCPian කෙනෙකු ලෙස සතුටක් සහ ආඩම්බරයක් ගෙන දෙයි. මගේ ජීවන රටාව සහ චින්තන විලාසය පුළුල් දැනුමකින්, ක්‍රියාකාරී බුද්ධිය සහ විඥානය අවදි කරන සාකච්ඡා සහ වැඩමුළුවලින් මුවහත් කළ එකම ස්ථානය මෙයයි. පවරන ලද ව්‍යාපෘති හරහා දැනුම තීව්‍ර කිරීමට සහ අත්දැකීම් එක්රැස් කිරීමට ආයතනය දැවැන්ත ආකාරයෙන් වේදිකාවක් සාදයි. තවද, විවිධ කෝණවලින් ලෝකය දැකීමටත්, මිනිස් මනස සුවපත් කිරීමටත්, ලබන විශේෂ පුහුණුව, අපහටම විශේෂයෙන් ප්‍රයෝජනවත්ය. තවමත් මා මෙහි අධ්‍යාපනය හදාරන බැවින්, මෙතෙක් ගෙන ආ විස්මිත අත්දැකීම විශිෂ්ටයි. මනස සුවපත් කිරීම තුළින් අන් අයගේ ජීවිත පහසු කරවීමටත්, නිදහස් කර ගැනීමටත්, අපට මඟපෙන්වන, ආචාර්ය නිරංජලා ප්‍රනාන්දු මහත්මියට සහ මුළු ආයතනයටම මගේ කෘතඥතාව පුද කරමි.