Child Protection for Great World International Association
PARTNERS WITH GIOCP

WITH LEADERSHIP TRAINING
VISION AND MISSION - දැක්ම සහ මෙහෙවර
THE PRIMARY OBJECTIVE OF THE VOLUNTARY SERVICES DONE IN THIS ASSOCIATION IS TO PROMOTE MENTAL HEALTH IN CHILDREN AND THAT IS FOR THE BENEFIT OF THE WHOLE SOCIETY.
To promote the good mental health and personality of children, members of this association will organize annual child mental health activities and special health program sessions at various places, to improve children's life skills and provide guidance, by educating their parents and adults related to their lives. 
These activities are mainly implemented through government and private schools, and other different child rehabilitation centers etc.
මෙම සංගමයේ සිදු කරනු ලබන ස්වේච්ඡා සේවාවල මූලික අරමුණ වන්නේ දරුවන් තුළ මානසික සෞඛ්‍යය ප්‍රවර්ධනය කිරීම වන අතර එය මුළු සමාජයේම ප්‍රයෝජනය සඳහා වේ.
දරුවන්ගේ යහපත් මානසික සෞඛ්‍යය සහ පෞරුෂය ප්‍රවර්ධනය කිරීම සඳහා මෙම සංගමයේ සාමාජිකයින් විසින් වාර්ෂික ළමා මානසික සෞඛ්‍ය ක්‍රියාකාරකම් සහ විශේෂ සෞඛ්‍ය වැඩසටහන් සැසි විවිධ ස්ථානවල සංවිධානය කරනු ලබන අතර, දරුවන්ගේ ජීවන කුසලතා වැඩිදියුණු කිරීම සහ ඔවුන්ගේ ජීවිතවලට අදාළව ඔවුන්ගේ දෙමාපියන් සහ වැඩිහිටියන් දැනුවත් කිරීම සඳහා මගපෙන්වීම් ලබා දෙනු ඇත. 
මෙම ක්‍රියාකාරකම් ප්‍රධාන වශයෙන් ක්‍රියාත්මක වන්නේ රජයේ සහ පෞද්ගලික පාසල් සහ අනෙකුත් විවිධ ළමා පුනරුත්ථාපන මධ්‍යස්ථාන හරහා ය.
GIOCP සම්බන්ධ ජාත්‍යන්තර හවුල්කාර සංවිධානවලට ද මෙම සංගමයට සම්බන්ධ වන ලෙසත්, ඔබේ රටෙහි සහ ඔබේ ප්‍රදේශයේ එවැනි ස්වේච්ඡා සේවාවන් ක්‍රියාත්මක කරමින් මෙම සංගමයේ ගෞරවනීය සාමාජිකයෙකු ලෙස ක්‍රියා කරන ලෙසත් ආරාධනා කෙරේ.
What are the benefits that there are for the students / members of this project?.
මෙම ව්‍යාපෘති තුල සිසුන්ට / සාමාජිකයින්ට ලබාදෙන ප්‍රතිලාභ මොනවාද?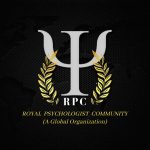 Royal Psychologist Community (Pakistan) – RPC Global
MEMBERS NAME LIST OF THIS ASSOCIATION
P. A. Saumya Kanchana Palamure
J. A. Manel Perera
Yashika Pawani Satharasinghe
Rev. Fr. W. D. Eric Lakman
Rev. Fr. K. A. D. A. A. Nanayakkara
Melani Nisansala Wijesinghe
W. Don Ajanie Savindinie
S. A. D. Ama Roosiri Sithmal Subasinghe
M. M. R. P Jayawardhane
M. V. M. D. Jayamali Dilrukshi